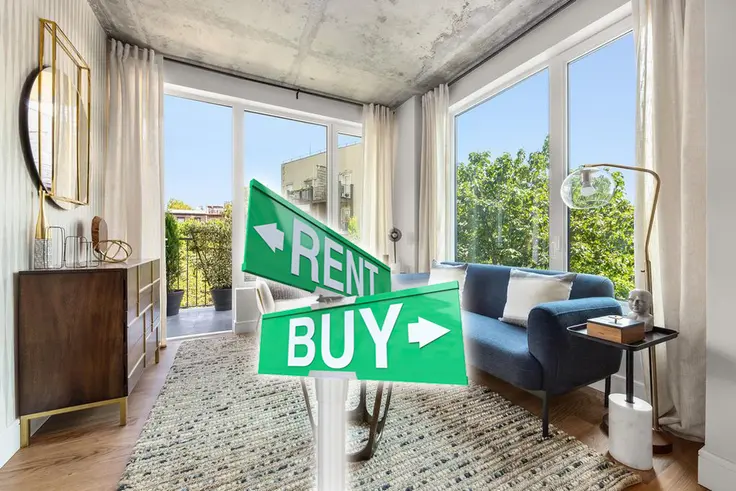 A survey by Freddie Mac (the Federal Home Loan Mortgage Corporation) released in late October found that despite the fact that renters are increasingly struggling to cover their housing costs, 78 percent of renters believe that renting is still more affordable than buying. This raises two questions: Is renting really more affordable, and if it is, is it a wise long-term financial decision?
Freddie Mac Survey Insights on Renters
The
Freddie Mac survey
digs deep to explore who is renting, why, and which renters are most likely to report they're struggling to cover their housing costs. Among other key findings, the recent Freddie Mac survey found that while Boomers tend to be satisfied with their rental situations, Millennial and Generation X renters are more likely to be dissatisfied and/or to have strong aspirations to buy a home in the future. The survey also revealed that compared to homeowners, renters are more likely to find themselves making lifestyle adjustments—for example, spending less on non-essentials or getting a second job—to cover their monthly housing costs, and people who are part of the essential workforce (e.g., people who work in the healthcare, education, public safety, and social service sectors) were more likely to find themselves in this category.
One of the most notable findings of the Freddie Mac survey, however, concerns renters' perceptions on buying. A staggering 78 percent of renters believe renting is more affordable than owning. Moreover, this perception appears to be on the rise: in early 2018, only 67 percent of those surveyed believed that renters have an advantage over buyers when it comes to cost. But do they?
A September 2018 report by Realtor.com appears to suggest that renters' perceptions that they are increasingly getting a good deal are not entirely unfounded. Realtor.com's most recent
Rent vs Buy Report
found that in September 2018, "The monthly costs of buying a home as opposed to renting a home were cheaper in 34 percent of counties across the country." While this is a decrease from last September when it was cheaper to buy in 46 percent of counties, the report did find that since the beginning of 2018, "442 counties swapped from being more affordable to buy to being more affordable to rent. The report also found that while purchasing a home was affordable (less than 30 percent of income) in 77 percent of counties in 2017, it is now only affordable in 71 percent of counties nationwide.
Still, before you decide to rent for life, there are a few things to seriously consider, including your current location, age, expected stay at your current address, and estate planning.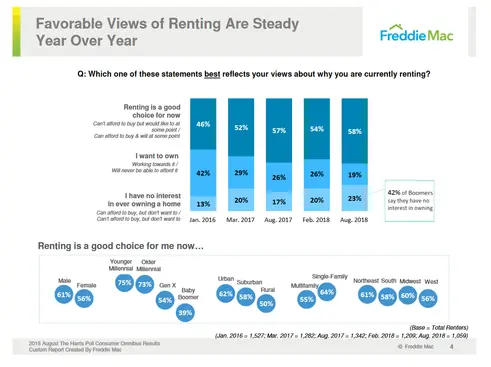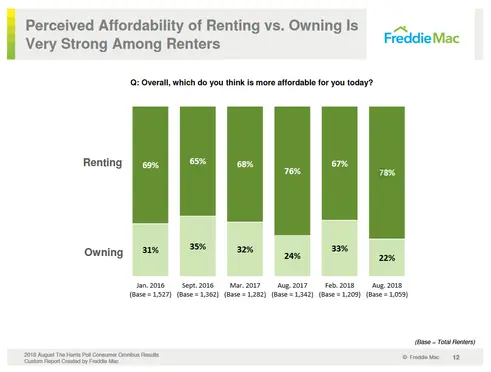 The most critical factor impacting whether to rent or buy is location. As reported in October 2018 Rent vs Buy Report, larger counties with populations over 100,000 appear to be especially likely to now favor renting over buying. Take, for example, the situation facing prospective buyers in Shuylkill, Pennsylvania. In this small county of 142,000 residents, which is located between Allentown and Harrisburg, prospective residents can expect to spend only 11% of their income on housing if they choose to buy but expect to pay 19% of their income on housing if they elect to rent. In New York City, the situation is the opposite. In New York City, the estimated income needed to buy a home is 134% while the estimated income required to rent is only 30%. So, at least on the surface, the renting versus buying equation certainly suggest that anyone living in New York City is better off renting than buying, but these figures don't capture the whole story.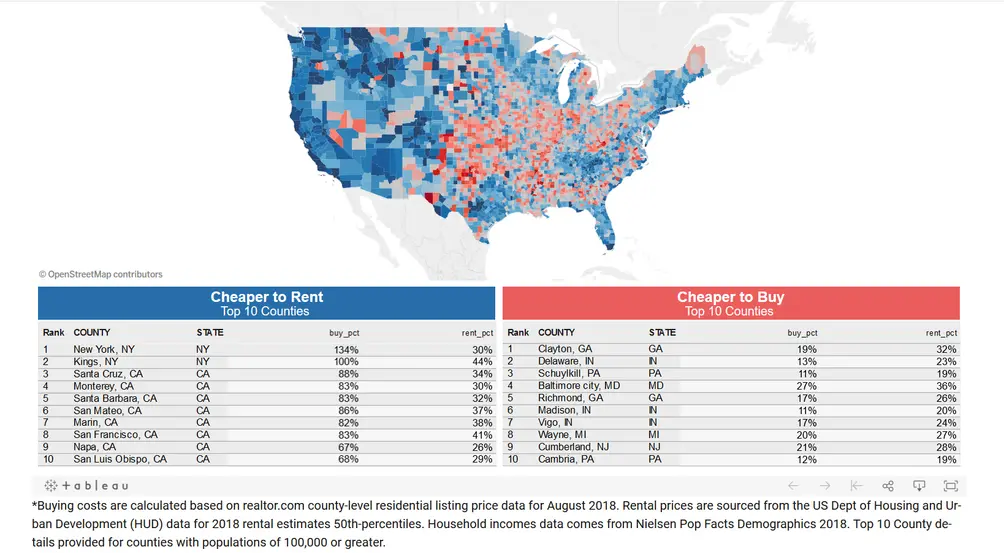 Despite the current situation in New York City, which does suggest that renters have an advantage, even as many struggle to make ends meet, before you decide to abandon your dreams of ownership, it is important to consider a few other factors. Let's say, you're weighing two options: continuing to rent a one-bedroom apartment for $3,600 or purchasing an identical unit in your building that has just gone on the market for $760,000. All things considered, including taxes and inflation, for the first twelve years, your decision to rent will result in lower housing cost. When you get to year 12, however, the balance tips and owning becomes cheaper than renting. Moreover, after year 12, the gap favoring owning over renting will also grow each year. This, of course, is not even accounting for the potential possibility that you may eventually sell. If you do, owning is obviously still a much smarter choice than renting. Even after paying capital gains and potentially estate taxes, you'll walk away with part of your investment.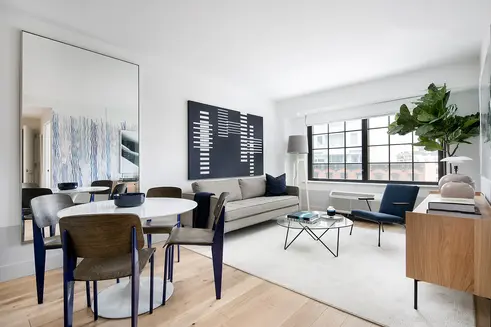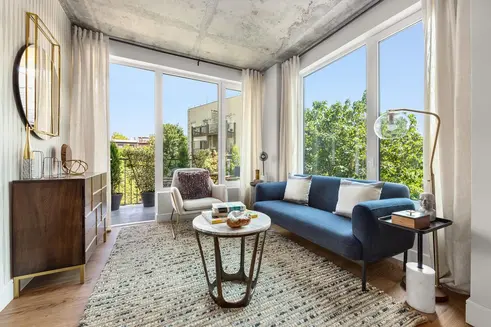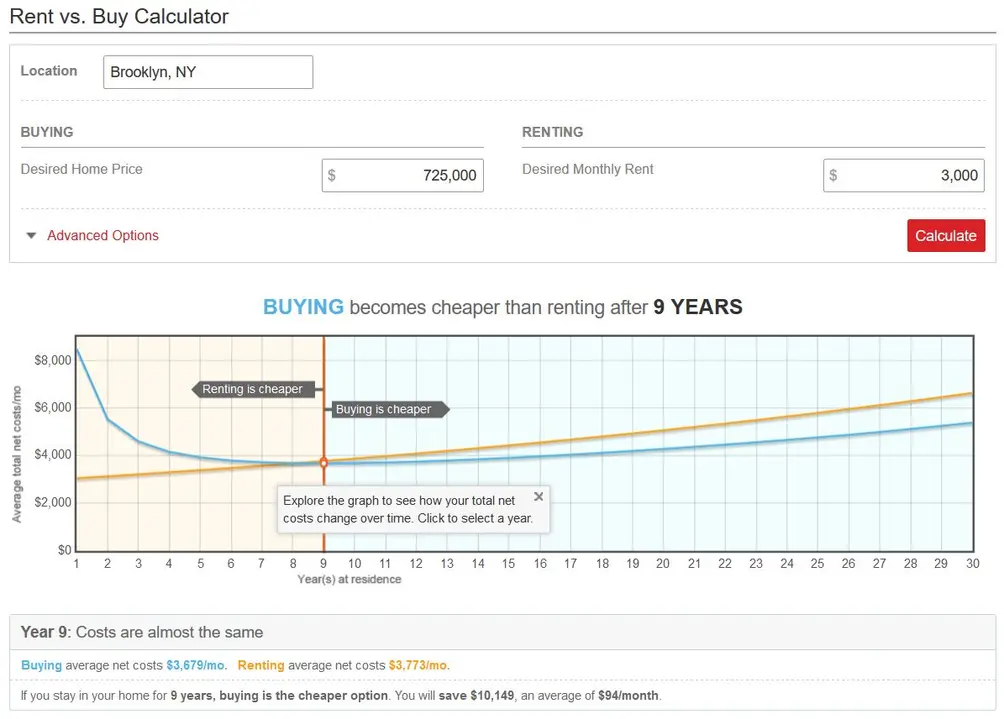 Another consideration to consider is your current age. If you're in your late twenties, thirties or forties, buying—even if it is not your dream home—is nearly always a better idea than renting. In fact, unless you're nearly certain to move again in the next five years, getting your foot in the real estate market, especially an active market like the one found in the New York City area, is always a good idea. By contrast, if you're in your late fifties or older, you might find that renting is not only wiser but also less stressful. First, given that renting costs less than owning in a majority of real estate markets, it tends to make it easier to retire. If you currently own a home, there is also the possibility of taking your home equity and reinvesting it. If you have $300,000 in equity and invest it in a fund with a 6 percent annual return, you'll have just added $18,000 annually and even in New York City, this may cover half your annual housing cost as a renter.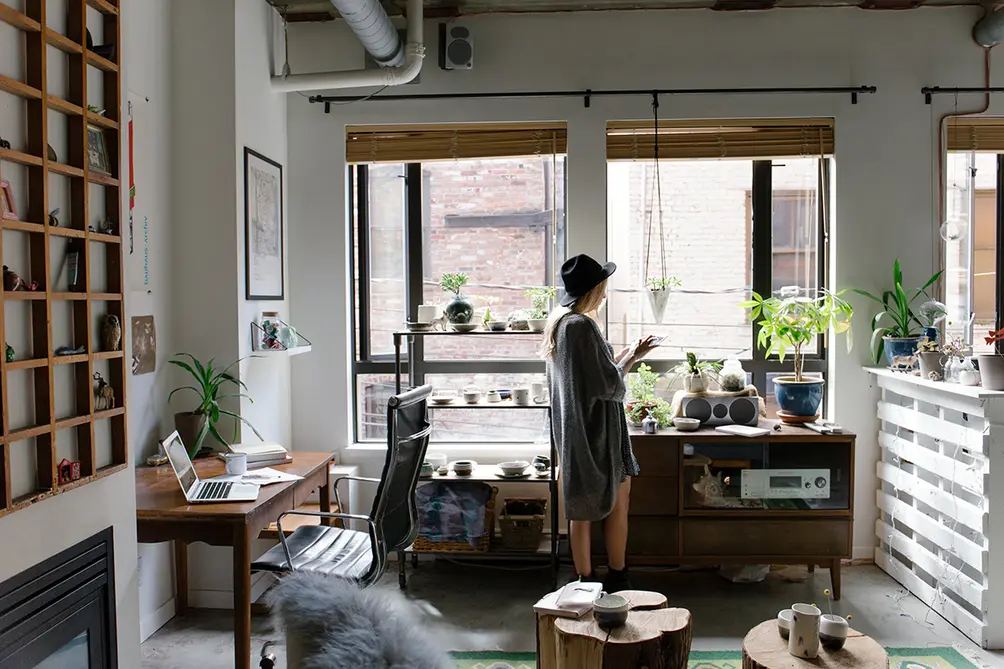 "If you're in your late twenties, thirties or forties, buying—even if it is not your dream home—is nearly always a better idea than renting."
A final consideration for anyone weighing owning versus renting is estate planning. If you don't have a family or have a family that is already well established financially, you may not feel any pressure to leave substantial sums of money or property to your heirs. If you do have heirs and are worried about their future, your equity will likely matter a great deal more. Still, bequeathing property is not always the wisest way to pass along your wealth. Depending on the value of the estate and property, a home or property left to one's child, grandchild or any heir other than a spouse may result in a steep estate taxes.

All things considered, it is currently less expensive and likely much easier for New Yorkers to keep renting than attempt to buy. Nevertheless, anyone who expects to remain in the city on a long-term basis is still better off buying. If you can come up with a down payment, the potential return on investment over time will offset any losses incurred by paying higher housing costs in the short-term.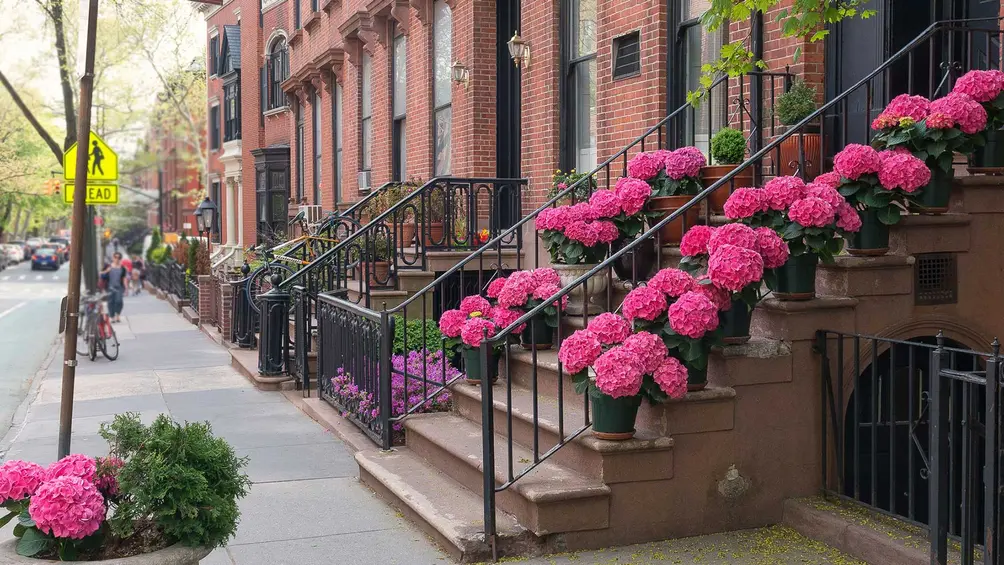 "...anyone who expects to remain in the city on a long-term basis is still better off buying."
Schedule an Appointment
To tour this property, just complete the information below.
Or call us at (212) 755-5544
Additional Info About the Building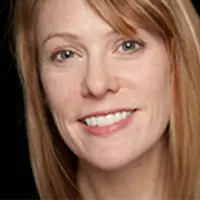 Contributing Writer
Cait Etherington
Cait Etherington has over twenty years of experience working as a journalist and communications consultant. Her articles and reviews have been published in newspapers and magazines across the United States and internationally. An experienced financial writer, Cait is committed to exposing the human side of stories about contemporary business, banking and workplace relations. She also enjoys writing about trends, lifestyles and real estate in New York City where she lives with her family in a cozy apartment on the twentieth floor of a Manhattan high rise.
Book a Tour or get more information about any of these properties
Off Market Listings
Off-Market Listings
Many apartments are sold off-market
without being publicly listed.
Contact us to learn more about off-market listings.
There's no cost. And never any obligations.
. I'm only interested in publicly listed properties.