In the pressure-cooker world of high-end real estate, Ismael Leyva has firmly established himself as a workhorse of an architect, a skilled professional who rose to prominence designing interiors for the Related Companies, later amassing a fast-growing portfolio of his own buildings in neighborhoods across New York City.

Born and educated in Veracruz, Mexico, Leyva spent his first three years in the U.S. as an apprentice before joining Costas Kondylis & Partners, where he remained for 12 years, rising to the role of partner in charge of design and production. Like his mentor, widely considered one of New York's most prolific architects, Leyva learned to deliver quality, efficiency and affordability -- making him a favorite of developers.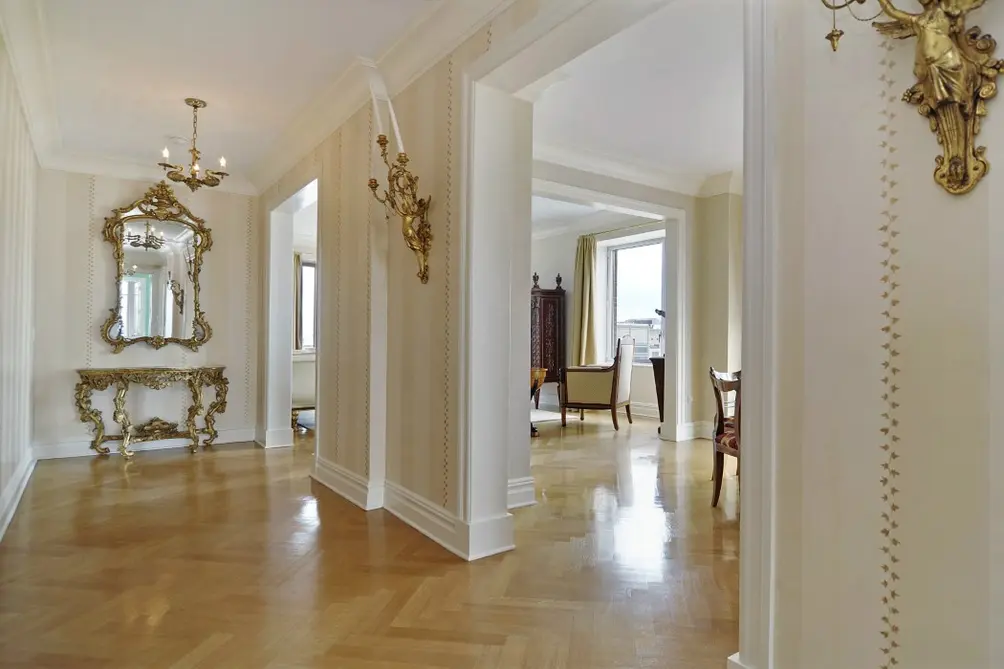 Striking out on his own in 1996, Leyva launched a one-man shop, renting a desk in a friend's architectural office. One year later, he landed his first big commission: designing interiors for the Related Companies -- first New York City luxury condominium at The Chatham in Lenox Hill.

Completed in 2000, The Chatham at 181 E. 65th Street, is a 34-story building designed by Robert A.M. Stern in a 1920s, pre-war aesthetic that offers a striking contrast to Leyva's more modern interiors. Since 2003, The Chatham has consistently commanded prices well above Lenox Hill averages, hitting an average sales price of $2,492 a square foot in 2015, well above the neighborhood average of $1,624 a square foot.

This assignment would prove pivotal for the ambitious architect. Working alongside Stern, whom many consider a modern-day master, Leyva would go on to win a slew of other prestigious residential interior projects with the Related Companies, including Time Warner Center, Park Imperial, The Harrison, The Brompton, Superior Ink and Hudson Yards.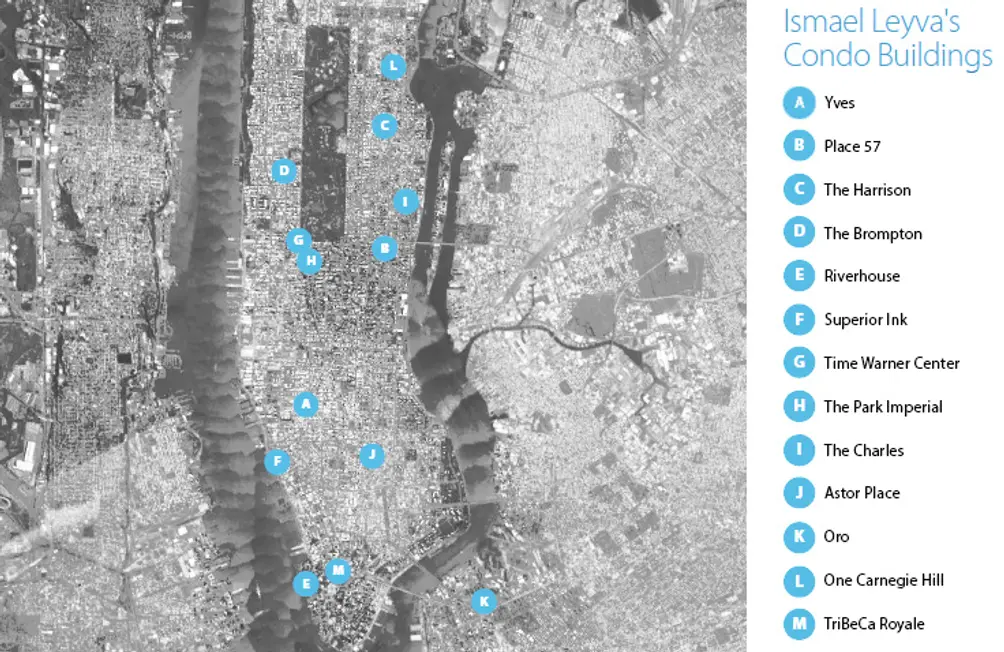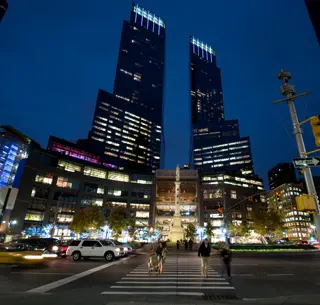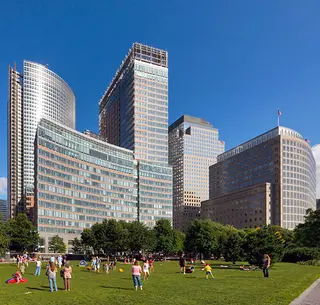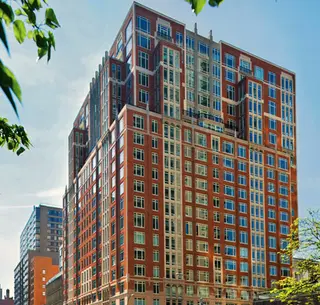 Known for maximizing interior space without sacrificing aesthetics, Leyva has won considerable praise among architectural critics, with The New York Times likening his work to that of Rosario Candela, one of the most prolific pre-war architects, renowned for his apartment interiors.

As a follow-up to the Chatham, Leyva began work on two large-scale interior architectural projects -- The Time Warner Center and Park Imperial -- in conjunction with another celebrated architecture firm, Skidmore Owings & Merrill.

For the $1.7-billion Time Warner Center, Leyva partnered with lead architect David Childs, designing sleek, modern interiors for the residences. Since opening in 2003, The Time Warner Center has remained one of the very few top residential addresses in the city, boasting celebrity residents such as Ricky Martin and Deepak Chopra.

The Time Warner Center also commands some of the highest pricing in the city. In 2013, prices averaged $4,969 per square foot, more than double the Central Park West average of $2,073 a square foot.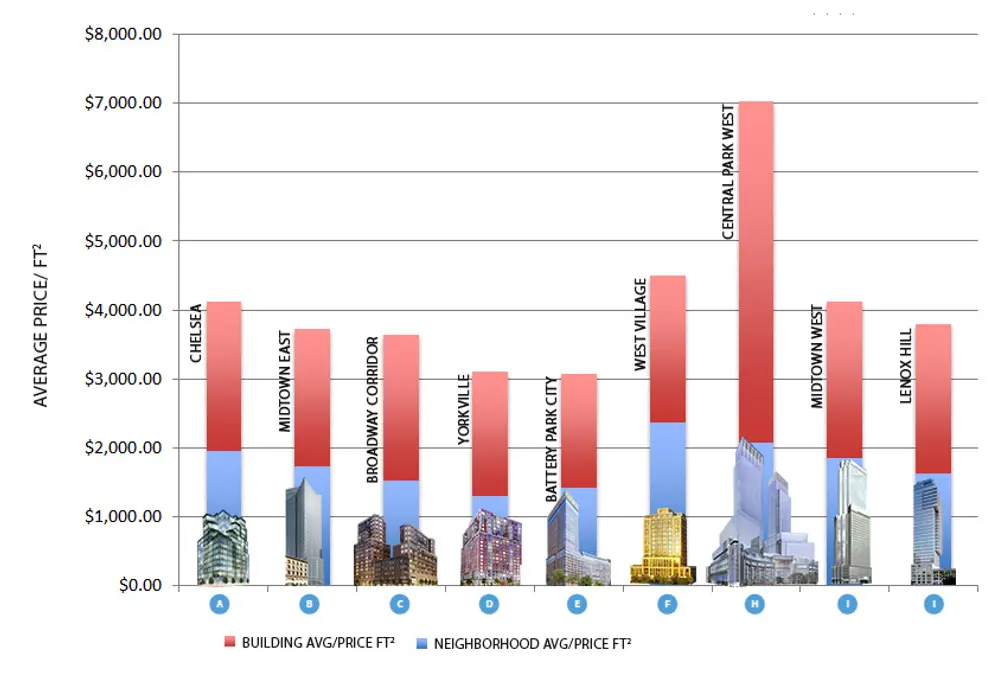 In tandem with his interior projects, Leyva also began taking on full-service assignments, unveiling designs for buildings scattered throughout Manhattan, Brooklyn and Queens -- from Place 57, located in Midtown East; to Yves, in Chelsea; Oro, in Downtown Brooklyn; and The Windsor, in Forest Hills, Queens.

Leyva's signature look typically features glass facades, sleek angles and a contemporary aesthetic. For the 43-story Oro, one of the first luxury Manhattan-style condos to rise in Downtown Brooklyn and the tallest in the borough, Leyva designed a sleek tower with a striking facade of deep blue reflective glass and buffed yellow brick. Shortly after, Leyva designed a bold triangular-shaped building at 85 Flatbush Avenue that drew comparisons to the Flatiron Building -- and though the project was never built, it typifies Leyva's slick modern style.

His work often parallels the upward trajectory of a neighborhood, with Leyva's striking designs ushering in a new era of luxury, whether in Downtown Brooklyn; or Forest Hills, Queens, where Leyva designed an impressive 21-story art- deco inspired building; or Hell's Kitchen, where the Icon, one of the city's most slender spires, helped redefine the high-end rental market.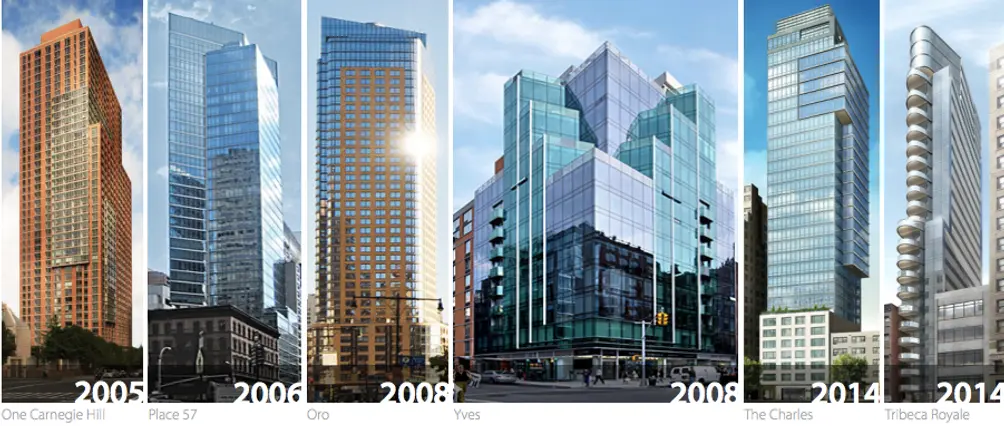 For the celebrated architect, the upcoming completion of several new projects promises to make Leyva's star burn even brighter. Another skinny high-rise he designed in Tribeca is scheduled to open at 19 Park Place in 2016. Along the Upper East Side, Leyva's 31-story condominium tower The Charles opened in 2015 and set records with sales of the most expensive apartments ever sold on the Upper East Side east of Third Avenue.

In addition, Leyva is designing interiors at 15 Hudson Yards, the first residential building at Related's highly anticipated Hudson Yards development. Dubbed the "corset," 15 Hudson Yards, a condo-and-rental tower designed by Diller Scofidio + Renfro and David Rockwell, has its amenities situated in the middle floors of the building. From the outside, these floors seem to bulge out of its tethered straps, thus earning the building its memorable nickname.
Additional Info About the Building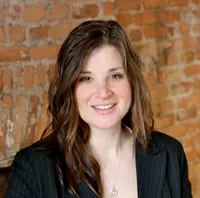 Contributing Writer
Bonnie Clark
Bonnie is a New York-based writer specializing in real estate.