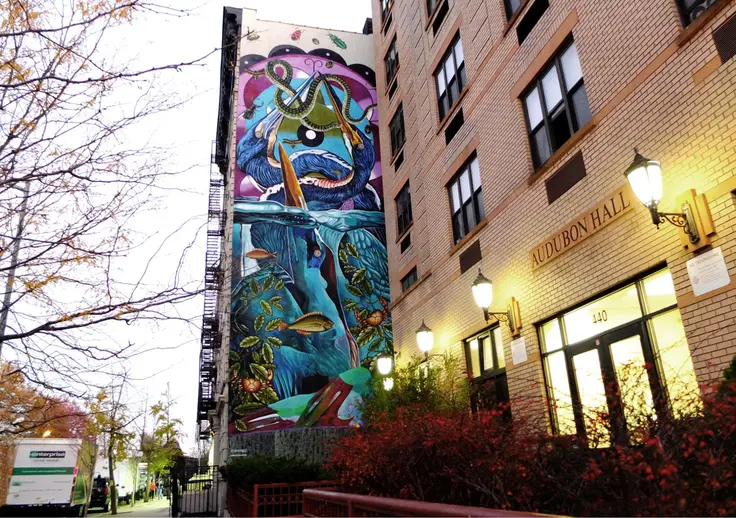 The
National Audubon Society
has begun a new art project that is soaring through Harlem. This non-profit, which takes its name from the 19th century wildlife artist John James Audubon, is dedicated to environmental conservation - specifically with regards to America's birds. In collaboration with
Gitler &_____ Gallery
, the Audubon Society is spearheading an outdoor mural gallery focusing on climate-threatened birds.
The project first started in 2014, after the Audubon Society released their "Audubon Birds and Climate Change Report". Avi Gitler and painter
Tom Sanford
created a plan to help spread the word about the danger these birds are in; originally intended to highlight a dozen or so birds, the plan quickly grew to include all 314 endangered species. Soon after, artists began transforming the sides of buildings and rolling steel gates of businesses into works of art.
The project is still continuing today, with murals throughout Hamilton and Washington Heights. Audubon Society welcomes artists and upper-Manhattan landlords and business owners to participate in the project. Those interested in offering their talent or space, or becoming a sponsor of the project are invited to contact Avi Gitler (via
Audubon
). Likewise, if you'd like to support the project by helping to fund the artists and supplies needed you can
donate here
.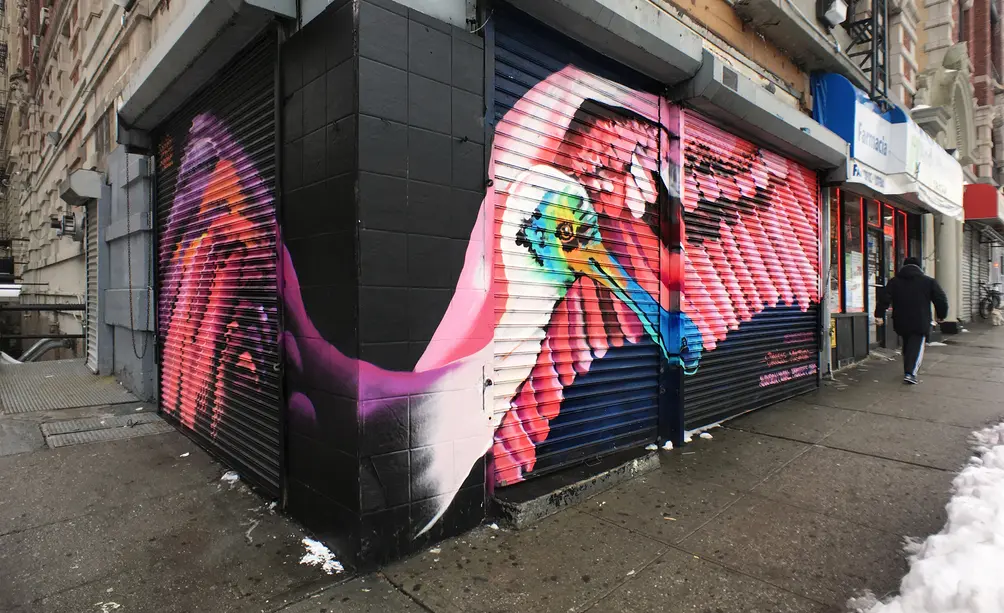 Additional Info About the Building