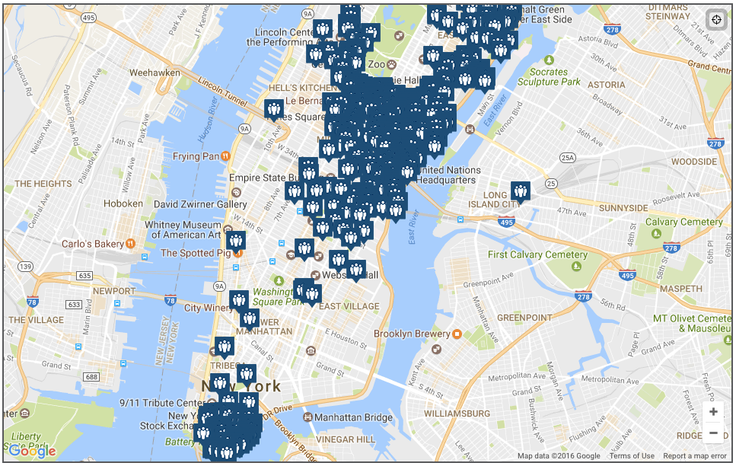 The Atlantic and the New York Times recently exposed the privately owned public spaces (known as "POPS") in the
Trump Tower
as being far from "public." As both journalists demonstrated, most of the Trump Tower public spaces were either cordoned off or non-existent, most notably, the case of the missing bench. A long bench was supposed to be available to the public in the main lobby but was removed as Donald Trump explained, "due to tremendous difficulties with respect to the bench—drug addicts, vagrants, et cetera have come to the atrium in large numbers. Additionally, all sorts of 'horrors' had been taking place that effectively ruined the beautiful ambience of the space which everyone loves so much." In exchange for providing the POPS, the Trump Tower was able to
add roughly 20 extra floors
for the 66-story building by including a public atrium, restrooms, two upper-level public gardens and the now replaced bench. So what exactly are POPS, how are they monitored and is there a way to make them more successful?
In London, Zaha Hadid Architect's principal, Patrik Schumacher, recently sparked tremendous outrage when he made a case to "usher in the wholesale privatisation of our streets, squares and parks," according to the Guardian. The POPS program in New York City aims to do the opposite of this. Because of the POPS program, there are more than 3.5 million square feet of privately owned public space in New York City, which is the equivalent of 80 acres. But, according to a report by NYC.gov, the POPS program's results have been mixed.
The POPS program works similar to
air rights
in that they are a way for developers to gain additional building area or relief from certain height and setback restrictions. Developed in 1961, the POPS program fell under the "incentive zoning" regulations as the city tried to encourage private developers to provide spaces for the public inside or outside their buildings. In exchange, developers were granted greater density allowances in certain high-density districts. POPS began as plazas and arcades but eventually evolved into other outdoor and indoor spaces that were governed by the design standards articulated by the
Zoning Resolution
. These spaces have to accessible to, and usable by, the public for as long as the buildings exist (Privately Owned Public Space: The New York City Experience).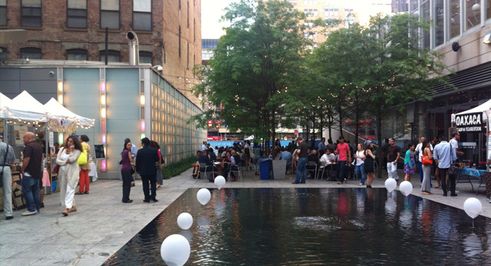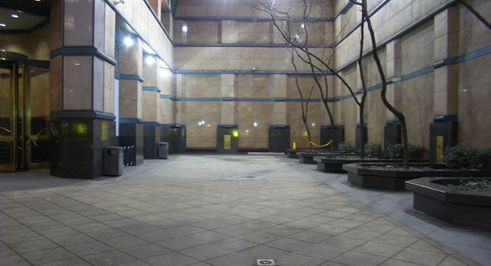 Jerold S. Kayden of Harvard University, the City Planning Department and the Municipal Art Society, conducted an exhaustive
study of all the POPS in New York City
. After three and a half years of field surveys and what Mr. Kayden called "forensic accounting," the MAS reconstructed "a broken trail of approvals, permits and agreements. It has already made news with its conclusion that more than half the spaces have failed in some way."
A NYC.gov report states, "An impressive amount of public space has been created in parts of the city with little access to public parks, but much of it is not of high quality. Some spaces have proved to be valuable public resources, but others are inaccessible or devoid of the kinds of amenities that attract public use."
Only 16% of the spaces are actively used as destinations or neighborhood gathering spaces, 21% are usable as brief resting places. The report states 41% percent are of marginal utility. Mr. Kayden admits that many of the existing POPS are, "underperforming, dark, depressing and not successful spaces" and "half of the buildings with POPS had violated the terms of their agreements." But he has high hopes for the future of the program. Kayden explains there are a system of checks on the POPS conducted by the city. Additionally, each POPS is evaluated on its own merit.
According to Kayden, in theory, if a complaint is filed about the states of a POPS (either through 311 or some other complaint to the Department of Buildings, DOB), then a DOB inspector is sent to the POPS to inspect the space and issue a violation, if one is warranted. "But because the determination of the legal status of a POPS demands a high level of expertise, the system does not work all that well. The city really needs a pro-active monitoring approach that has never existed."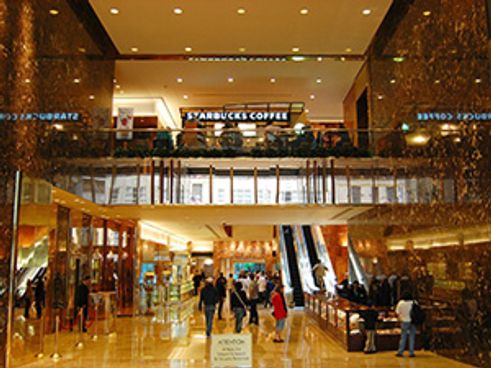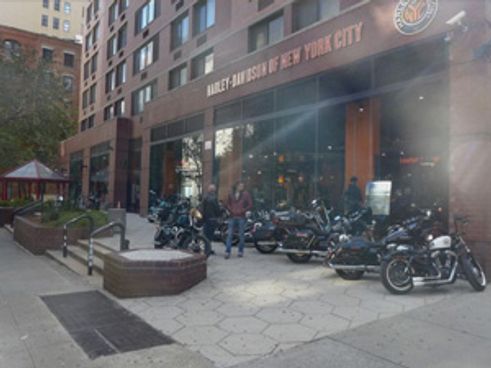 Some POPS owners do get fined if violations are proven, such as the $12,000 fine to 376 Broadway for failing to provide the required plaques, maintain the required vegetation and for using the space to "display seven motorcycles being sold by the adjacent Harley Davidson store." Trump Tower was fined $14,000 for the missing bench and the two sales kiosks which were not permitted.
The POPS program at Water Street (South Street Seaport) recently received an approval to alter their arcades. The building owners are now filling in the old Water Street arcades with retail. In exchange for this additional retail space, they must agree to improve a nearby plaza. Kayden explains that it is important to take into account the value of added retail space to the owner and make sure that a good part of that value goes toward improving the nearby plaza. "There must be a financial incentive for the owners but the public should benefit as well by receiving improved public spaces."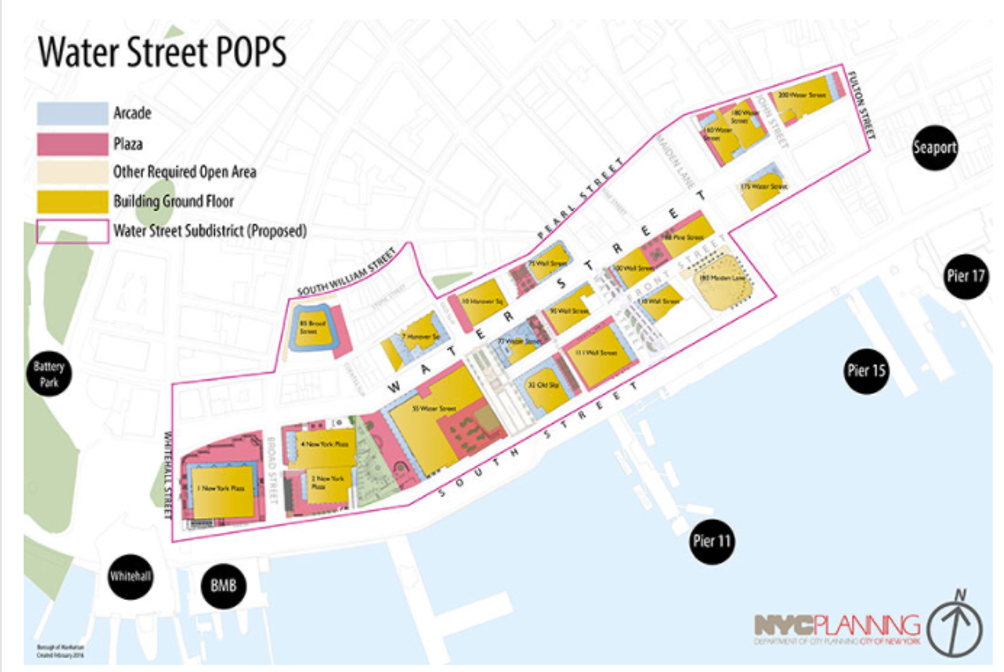 Eran Chen, Founder & Executive Director of ODA New York, believes that if owners and developers understand that there is real added value to sharing space with the public, "it opens up the possibility of creating a lot more than just a lonely bench or flower bed." He continues, "What is so intriguing is that more people are looking for are an authentic, integrated lifestyle where both their workplace and living space are more fully engaged with their neighborhood and the outdoors—more connected to the street and its inhabitants."
Chen explains how ODA designed many communal spaces in a large residential project in Bushwick, "which we conceived as a overlay blending the NYC grid system and an old European village, with many of the building's communal spaces arranged around pedestrian courtyards that are open to the general public." Even though some of the building spaces are reserved for the residents, they spill out into a central, communal outdoor space that, "will generate a lot of traffic and interest, and become a big draw for both the building's dwellers as well as the entire neighborhood." Chen believes, "community creation is the future and POPS are the ultimate opportunity to shape spaces that encourage it."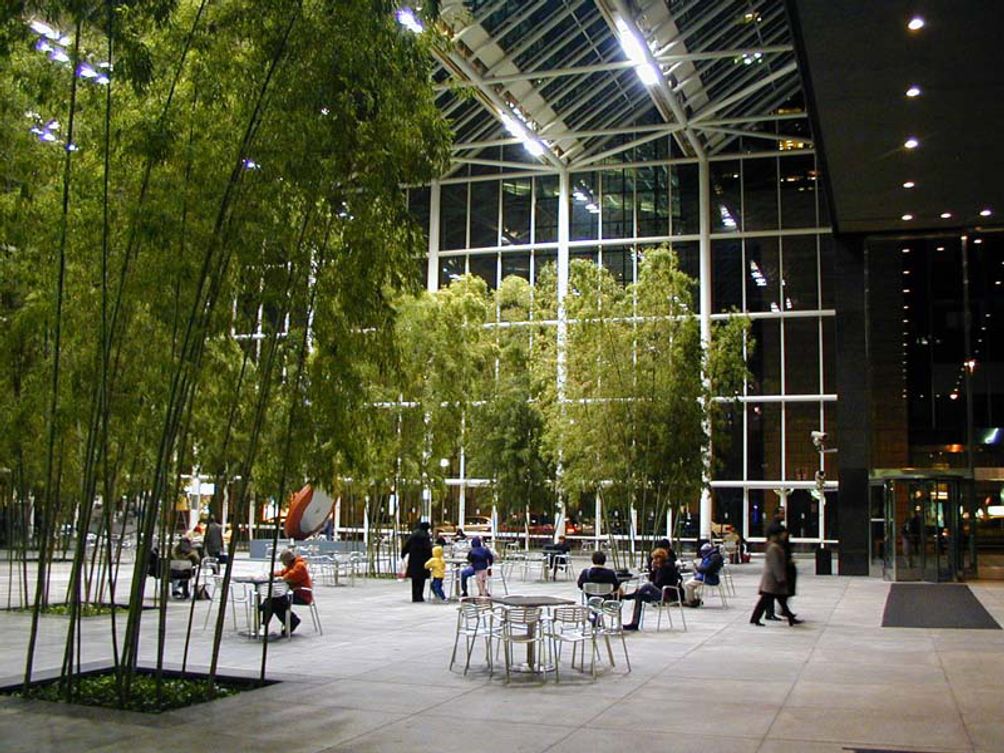 Jerold Kayden and the Municipal Arts Society have created
a website
to help people find and rate POPS. Each space can be rated on a five-star system and users can read and/or provide comments about the spaces. Recent comments range from, "I went to this space today to play some chess with my two young children (ages 6 and 10), and was very soon harassed by the security guards who claimed that no chess was allowed there" (IBM Plaza) to "I frequently use this thru street – it's simply wonderful. It's welcoming and inviting and adds a touch of class to your daily commute. Once I saw Growing Pains star Tracey Gold. Top notch." (Le Parker Meridien). Kayden and MAS intend to create a centralized list of feedback and ratings for all POPS. The more people visit POPS and populate the site, the more incentive there is for POPS owners to maintain these spaces for all New Yorkers to visit.
Jerold Kayden's top three favorite POPS to visit:
The IBM Plaza, 590 Madison
The David Rubenstein Atrium, Broadway between 62nd and 63rd Streets
Park Avenue Plaza, Between 52nd and 53rd Street
Additional Info About the Building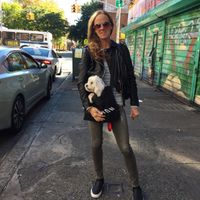 Contributing Writer
Michelle Sinclair Colman
Michelle writes children's books and also writes articles about architecture, design and real estate. Those two passions came together in Michelle's first children's book, "Urban Babies Wear Black." Michelle has a Master's degree in Sociology from the University of Minnesota and a Master's degree in the Cities Program from the London School of Economics.
Get the latest updates!
Before you leave,
sign up for insider access
to the latest listings.
It's 100% free!