Size

Starting From

# avail

Last updated Feb 11, 2016
Size

Starting From

# avail

Last updated Feb 11, 2016
Size

Avg. Price

# Sold

Last updated Feb 13, 2016

You already saved this building to your portfolio.
We will email you when new apartments in this building become available.
x
Nearby Subway Stations
L

L

Bedford Av (at Bedford Ave and N 7th)

(0.36 miles)
Two Northside Piers Overview
Two Northside Piers at 47 North 4th Street is situated on the Williamsburg waterfront.
It contains 270 units, many of which have views of the Manhattan skyline and the East River. Along with its neighbor at 4 North 5th Street, it makes up the Northside Piers, a sprawling development completed in 2008. Kitchens feature modern appliances and bathrooms have floor-to-ceiling tiling and detailed finishes.
Residents of Two Northside Piers have access to amenities that include a heated pool, a 24-hour doorman and hotel-style concierge service, luxury fitness centers, children's playrooms and a waterfront esplanade. It is near many shops and restaurants and is ideal for those traveling or commuting to Manhattan: the nearby L Train is only one stop from the East Village and water taxis routinely cross the East River, allowing for easy access.
Carter Horsley's Review
of Two Northside Piers, 164 Kent Avenue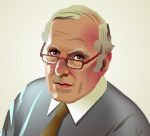 Two Northside Piers, 164 Kent Avenue Photo Gallery
Features & Amenities
Concierge
FT Doorman
Hi Rise
Post War
Basement Storage
Pool
Roof Deck
Elevator
Mail Room
Event Room
Children's Playroom
Lounge
Fitness Center
Pros
Great views of Manhattan across the East River
Spacious lobby
Concierge service
Doorman
Garage
Lovely sculpture on pier
Close to state park
Roof terrace
Balconies
{ "key" : "AIzaSyAK5Tf6y5n2GnJE6QpQIZjqIZRp9AaL1tw", "lat": 40.7186967, "lng": -73.9635653, "marker": { "icon": "https://img1.cityrealty.com/neo/i/w/amenities/base.png" } }
Apartments For sale AT 164 Kent Avenue (2)
{{loadingText}}
Sort by:
{{sorting.title}}

✓

{{sorting.labelDesc}}

✓

{{sorting.labelAsc}}
First
Prev
{{page}}
Next
Last
Apartments For rent AT 164 Kent Avenue (3)
{{loadingText}}
Sort by:
{{sorting.title}}

✓

{{sorting.labelDesc}}

✓

{{sorting.labelAsc}}
First
Prev
{{page}}
Next
Last
Two Northside Piers, 164 Kent Avenue Aerial Imagery
Popularity Stats
| | |
| --- | --- |
| 5 | #5 Most viewed condo in Brooklyn (past 30 days). |
Pricing Comparison of Similar Buildings
Two Northside Piers, 164 Kent Avenue Featured In
CityRealty Indices:
Two Northside Piers, 164 Kent Avenue Alternate Address
Featured New Developments
Elevated 1-5 BR condos in Tribeca Over 40,000 sqft. of amenities
View Property
Schedule an appointment
You might also like
How Cityrealty can help you