Top 10 New NYC Apartment Buildings in 2011
You can't expect too many "game-changers" in residential architecture in Manhattan every year as the NIMBY (Not In My Back Yard) Syndrome persists in most neighborhoods and communities. Still, there are occasional breakthroughs like last year's 100 Eleventh Avenue, famed for its proliferation of differently sized and canted windows, and Chelsea Modern, praised for its angled facade and windows that that open parallel to the facade. There are a few strong entries in 2011, encouraging hope that the city's design conservatism may be waning.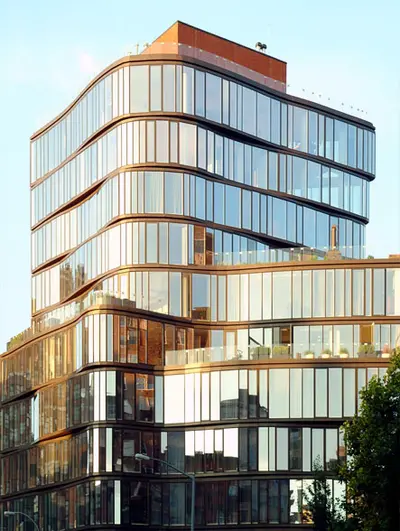 15 Photos
Condo in West Village
Like a babbling brook, sinuously rippling and glistening with ever so slightly cantilevered floors and very narrow windows ever so slightly angled. Unexpected and subtle, it ups the ante for modernity and does away with "clean" lines while amplifying the "pristine."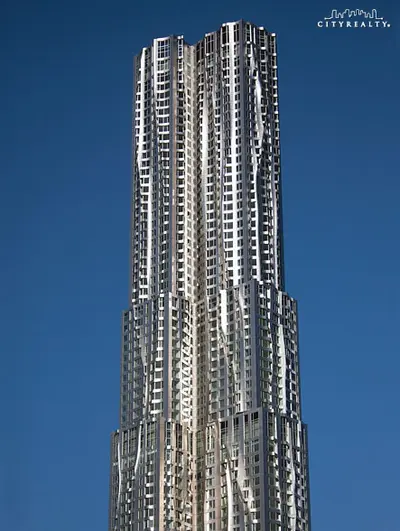 19 Photos
No fee rental in Financial District
This spindly rental apartment skyscraper near City Hall is a bit tamer than architect Frank O. Gehry's famous museum in Bilbao, Spain, but not less sparkling as three of its facades are seriously and softly crinkled in stainless steel.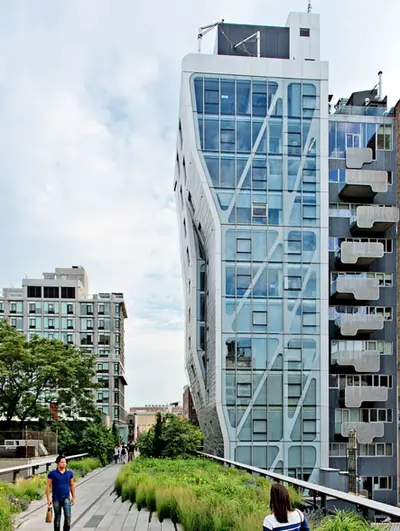 5 Photos
Condo in Chelsea
Neil Denari was the architect of this building that bulges and tapers and is partially cantilevered over the High Line Elevated Park in West Chelsea and it prominently sports its diagonal bracing like an Olympian flexing muscles.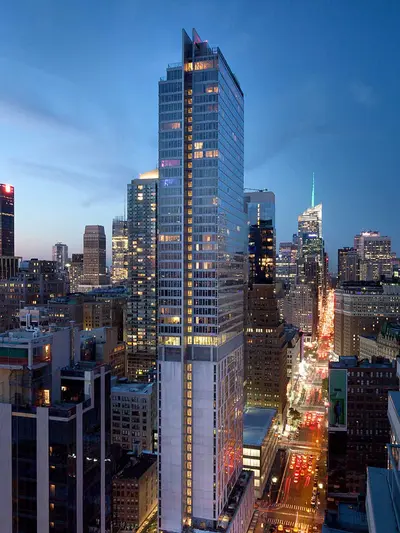 20 Photos
No fee rental in Chelsea
Talk about split personalities: this 54-story, mixed-use tower has a facade on Sixth Avenue split into three sections and its north and south facades are split by two protruding vertical finds and its mid-block plaza has corrugated glass screens, a krazy-kilt lawn covered roof beneath a large TV, and restaurants. Drum roll, please, and don't wait for intermission.....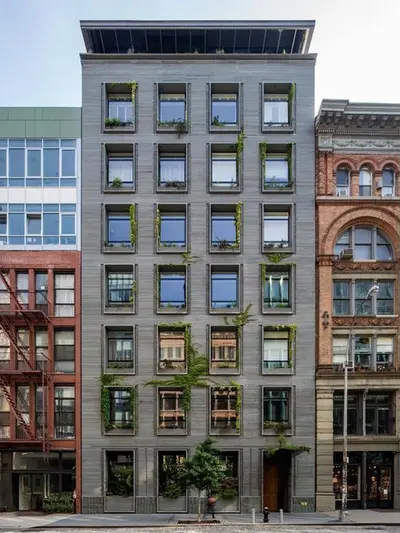 9 Photos
Condo in NoHo
A modest but handsome addition to an intriguing "great block," this 10-story, 7-unit residential condo is faced with bluestone and horizontal stripes. Take that, you brownstones!
Own the Lifestyle Private full-floor residences • Floor-to-ceiling windows • 360-degree Manhattan views
View Property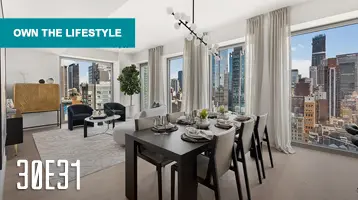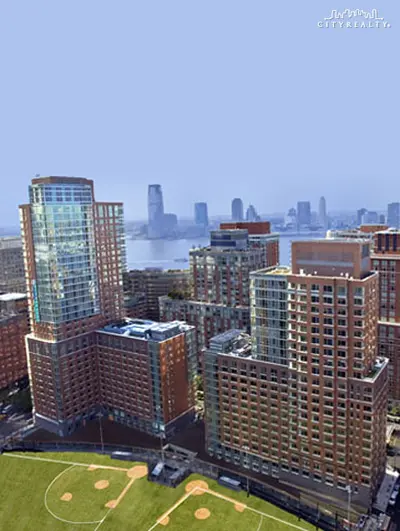 11 Photos
No fee rental in Battery Park City
Liberty Luxe is a 32-story residential condominium that is the last condominium buidling of the great Battery Park City complex to be erected. Designed by Ehrenkrantz Eckstut & Kuhn for Milstein Properties, it is one of the city's greenest buildigns and sports a gentle curve. Liberty Green sits atop a community center and each building was designed to win LEED Gold certifications with photovoltaic panels on their bulkheads, a blackwater system for toilet flushing and fuel-cell technology.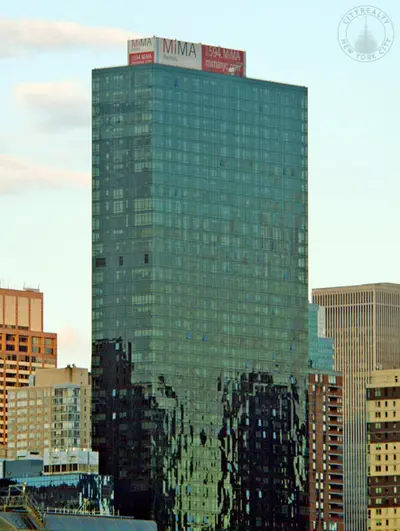 16 Photos
Rental in Midtown West
This handsome and click 63-story mixed-use building at 450 West 42nd Street was designed by Arquitectonica and is known as MiMA, which stands for "Middle of Manhattan." It has 651 rental apartments, a 669-room Yotel hotel and the signature theather designed by Frank O. Gehry.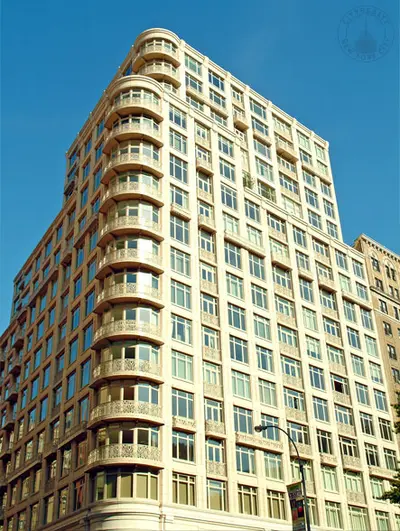 12 Photos
Condo in Broadway Corridor
This pleasant 20-story residential condominium building on the southeast corner at Broadway has a small rounded corner and extremely attractive and ornate balconies. It was designed by SLCE Architects for the Stahl Organization.
Price Range
$4.5M - $17.8M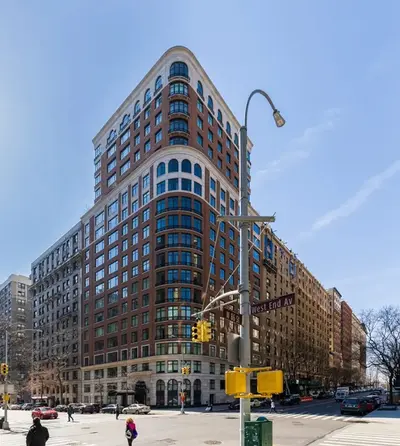 25 Photos
Condo in Riverside Dr./West End Ave.
This handsome, pre-war-style, 20-story residential condominium building was erected in 2011 and has a large, rounded corner that affords spectacular views of the wonderful Church of St. Paul and St. Andrew.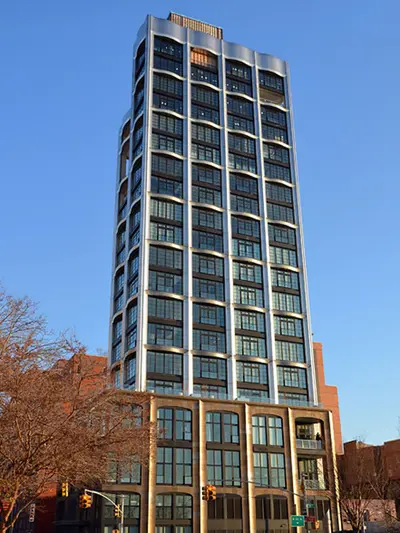 13 Photos
Condo in Chelsea
For the apartments that seem to have everything, why not add rooms for a garage inside the apartments?
Off Market Listings
Off-Market Listings
Many apartments are sold off-market
without being publicly listed.
Contact us to learn more about off-market listings in Manhattan, Brooklyn and Queens.
There's no cost. And never any obligations.
. I'm only interested in publicly listed properties.