200 Eleventh Avenue
Between West 23rd Street & West 24th Street |

Chelsea
Key Details
Condo
Built in 2010
16 Apartments
19 Floors
Currently, no apartments are available
Size

Avg. Price

# Sold

3 BEDS

$5,362,500

2

Avg. Price based on 2 closings during past 12 months

Last updated Nov 21, 2017
$2,265 Avg. Price / Ft2
Overview
#46 Rated condo in Manhattan
#20 Rated condo - Downtown
#4 Rated condo - Chelsea
200 Eleventh Avenue is best known for a singular amenity: residents do not park their cars in a garage, but rather, within their units. It opened in 2010.
Situated just south of 24th Street, the 19-story 200 Eleventh Avenue contains 16 expansive residences that boast views of the Hudson River and the skyline. It has simplexes with terraces, duplexes and penthouses ranging in size from 1,300 to 3,500 square feet. Minimum ceiling heights of 11 feet – along with some double-height ceilings measuring between 16 and 24 feet – enhance open layouts.
Fourteen of the apartments have access to the innovative parking system. Amenities also include a full-time attended lobby, a fitness center with a terrace and central air conditioning.
200 Eleventh Avenue is located a block from the Hudson River and is close to the Chelsea Piers entertainment complex, as well as many restaurants, boutiques and art galleries.
Features & Amenities
FT Doorman

Hi Rise

Post War

Central AC

Full Service Garage

Washer/Dryer in building

Elevator

Fitness Center
Nearby Subway Stations
C

E
at 8th Ave and 25th

0.49 miles
Carter Horsley's Review
200 Eleventh Avenue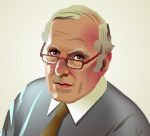 "A luxury residential condominium building overlooking the Hudson River, 200 Eleventh Avenue in Chelsea, has a very, very rare apartment amenity: its own private garage space.  The space is not in the basement, but actually in the apartment, or at least the vast majority of them."
Read Carter's Full Review
The pros & cons
Pros
Most apartments have their own garage

Many balconies

Full-floor units

Impressive views

Good West Chelsea location

Teak floors

Teak moveable kitchen doors

Few apartments

Doorman
Cons
No sidewalk landscaping

No roof deck

Considerable traffic noise
{ "key" : "AIzaSyAK5Tf6y5n2GnJE6QpQIZjqIZRp9AaL1tw", "lat": 40.749334, "lng": -74.006323, "marker": { "icon": "https://img3.cityrealty.com/neo/i/w/amenities/base.png" } }
200 Eleventh Avenue Featured In
Editorial Coverage
Top Ten Lists:
CityRealty Indices:
Famous Residents at 200 Eleventh Avenue
200 Eleventh Avenue Video

$2,265
AVG Price / ft2, based on 2 Sales
200 Eleventh Avenue Alternate Address
Featured New Developments
In the Neighborhood: What's Available & Sales Stats