Equity Residential, which is headed by Sam Zell, has bought two residential rental towers in Manhattan and signed a contract to acquire another one from Harry Macklowe for $475 million.

The two buildings bought were RiverTower at 420 East 54th Street and 777 Sixth Avenue. The building on which a contract has been signed is Longacre House at 305 West 50th Street at Eighth Avenue.

An article by Dawn Wotapka in the January 29, 2010 edition of The Wall Street Journal said that "The price for the three buildings - about $470,000 per apartment and $545 per square foot of rentable apartment space - represents a 30% to 50% discount from what they would have sold for near the peak, according to J.P. Morgan analyst Anthony Paolone. "

Mr. Macklowe encountered financial problems not long after he acquired seven Manhattan office buildings for about $7 billion from the Blackstone Group LP that had recently acquired Mr. Zell's Equity Office Properties Trust. Among the buildings in the Blackstone portfolio was the GM Building on Fifth Avenue and 59th Street that Mr. Macklowe subsequently sold to Boston Properties.

The 39-story RiverTower was erected in 1981 and contains 323 apartments. It has no studio apartments and no roof garden and the tower, designed by Schuman Lichtenstein Claman & Efron, is set diagonally in a large plaza and it has a driveway and the building bulges a bit near its top giving it a distinctive silhouette.

The 32-story rental apartment building at 777 Sixth Avenue between 26th and 27th Strets was built by the Macklowe Organization in 2001. The building, which has 294 apartments, has a concierge and a 24-hour health club, a private lounge, valet service and housekeeping, a laundry room and a roof deck.

The 26-story Longacre House, which has 293 rental apartments, was completed by Mr. Macklowe in 1998 and is across 50th Street from the full-block development known as World Wide Plaza. The building has a health club, a garage, a doorman, a private garden, a sundeck and a recreation room.

It was designed by Schuman Lichtenstein Claman & Efron.

Mr. Macklowe was also reported separately in an January 31, 2010 article by Lois Weiss in The New York Post to have sold the vacant former site of the Drake Hotel on the northwest corner of Park Avenue and 56th Street to the CIM Group for $305.4 million, but the article noted that "it's unclear if Macklowe will have a role in the redevelopment of the site." Mr. Macklowe demolished the very handsome hotel, which housed the city's first public discotheque, Shepheard's, hotel in 2008.
Additional Info About the Building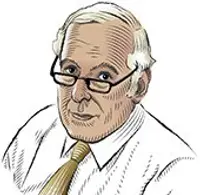 Architecture Critic
Carter Horsley
Since 1997, Carter B. Horsley has been the editorial director of CityRealty. He began his journalistic career at The New York Times in 1961 where he spent 26 years as a reporter specializing in real estate & architectural news. In 1987, he became the architecture critic and real estate editor of The New York Post.