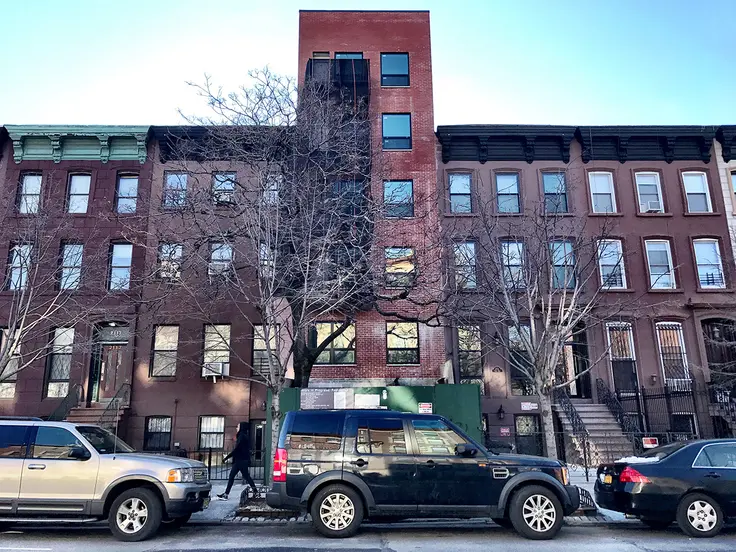 While we often overlook the countless bad designs we come across, some callous developments just need to be called out. Case in point is a former
Harlem
brownstone at
2113 Fifth Avenue
recently disfigured into a six-floor faceless pile of bricks. Prior to the intervention, the eastern side of Fifth Avenue between East 129th and 130th Street held a nearly-immaculate row of 19th-century brownstones — almost all with their cornices, lintels, and stoops intact. Alfred Ohebshalom picked up 2113 5th for $900,000 in 2013. Three years later, he filed plans to add two extra floors to the building, strip off the details and carve out three additional apartments, bringing the total to ten.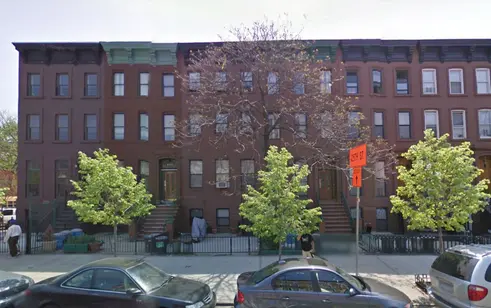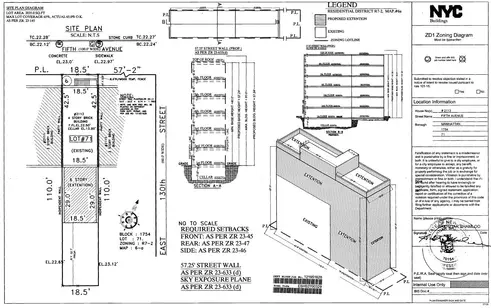 These types of defacements abound on once-charming pre-war blocks outside of historic districts. While almost the entirety of Fifth and Madison avenues on the Upper East Side is under landmark protection, there is not a single block in East Harlem designated as such. Granted, much of the neighborhood isn't worthy of such protection but is further reason to preserve what good remains. If the De Blasio honestly aims for the New York to be the "fairest big city in America" (whatever that means), a start would be to protect the city's irreplaceable streetscapes outside of the usual tony neighborhoods in Manhattan and northern Brooklyn.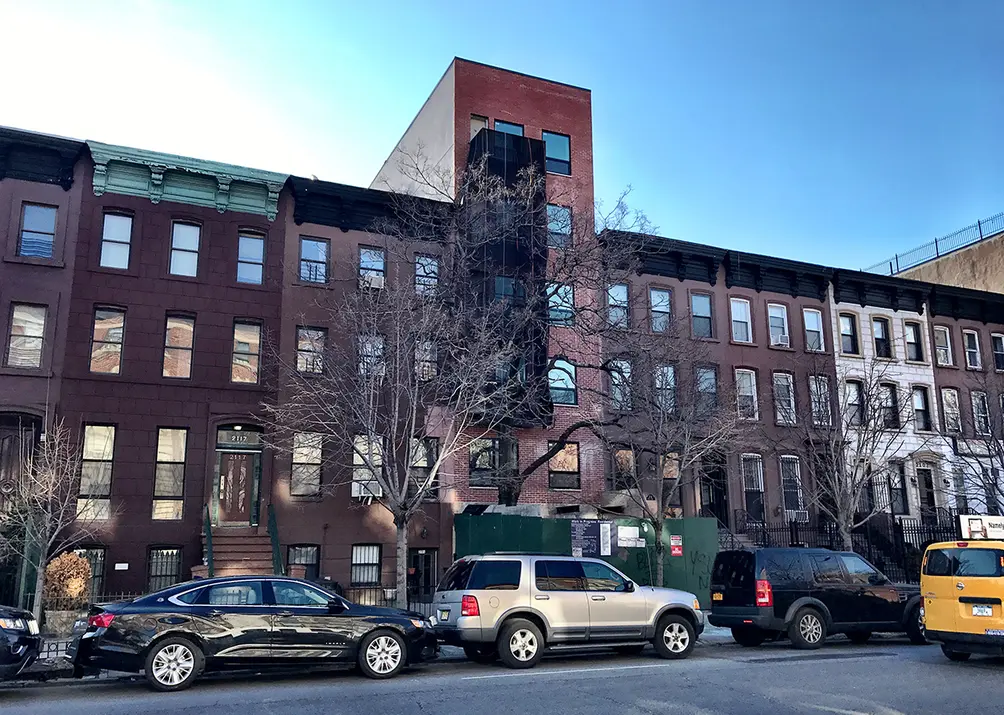 Additional Info About the Building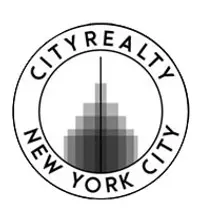 New Developments Editor
Ondel Hylton
Ondel is a lifelong New Yorker and comprehensive assessor of the city's dynamic urban landscape.