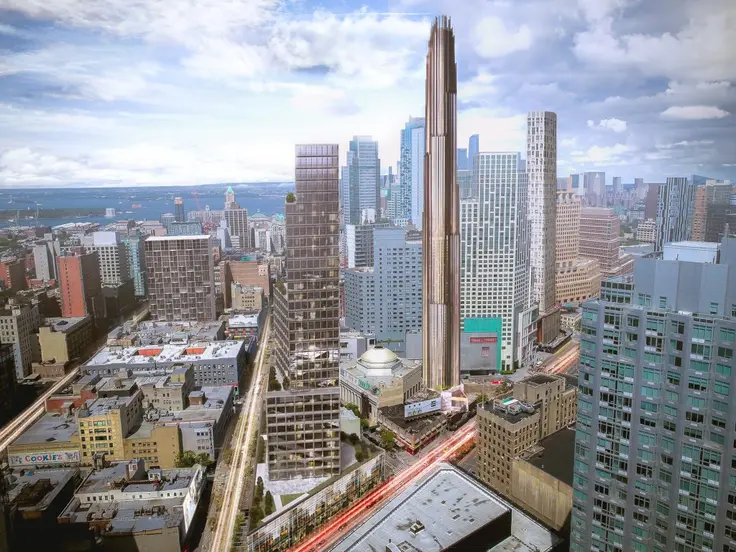 Over the past several years,
RedSky Capital
has been assembling a
sizeable development site
in Downtown Brooklyn bounded by Fulton Street, Flatbush Avenue Ext., DeKalb Avenue and Bond Street. According to an
April story
from The Real Deal, the firm led by Ben Bernstein and Ben Stokes has acquired more than a dozen properties on the triangular block over the past several years, spending more than $100 million putting the site together. While plans for the triangular block have yet to be fully revealed, demolition permits have been filed for several of the properties and two renderings have been leaked.
The Real Deal estimates RedSky could build a single structure exceeding 500,000 buildable square feet. RedSky's website gives us a small glimpse of what may be in store. A rendering titled "Fulton Mall Dev." shows a staggered skyscraper rising roughly 50 stories tall with large retail-housing floorplates below, in addition to several landscaped terraces above. It is unknown whether the building will be residential or commercial. Renderings show it would be enveloped in grey brick and large industrial-style windows. The developer is also moving forward with a
pair of industrial-infused mixed-use buildings
designed by Morris Adjmi.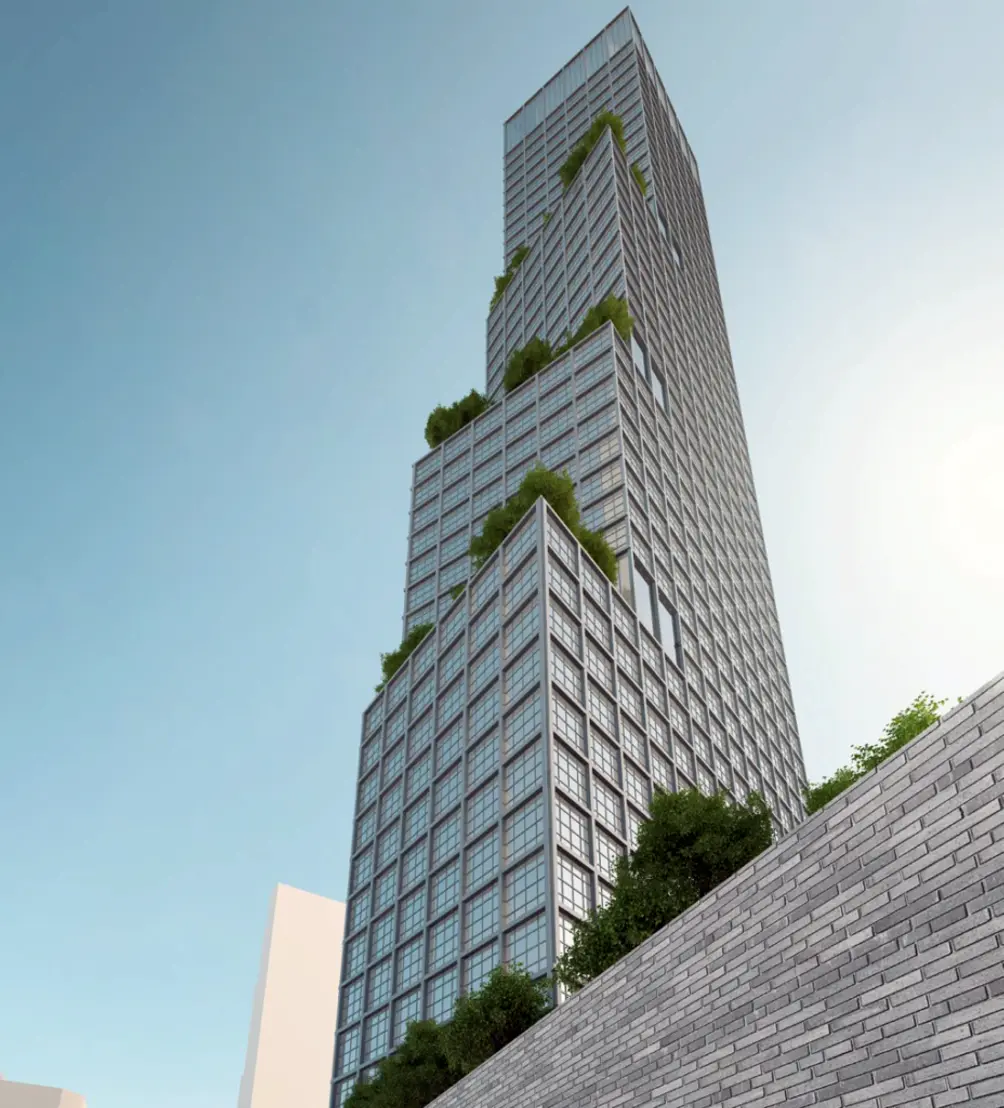 The tower would rise at the intersection of Flatbush Ave. Ext. and Fulton Street, which is essentially the Grand Central of Downtown Brooklyn with the 2, 3, 4, 5, B, Q, R, A, C, and even the G trains providing service to the area. Additionally, the Long Island Railroad and several other subway lines can be caught a few blocks south at Atlantic Terminal. Fulton Street remains one of the city's most valuable shopping streets and the intersection of Fulton and Flatbush is one of Brooklyn's most visible, well-trafficked and well-served by mass transportation. The block is located directly south of Junior's Restaurant and the
Dime Savings Bank redevelopment project at 9 Dekalb
.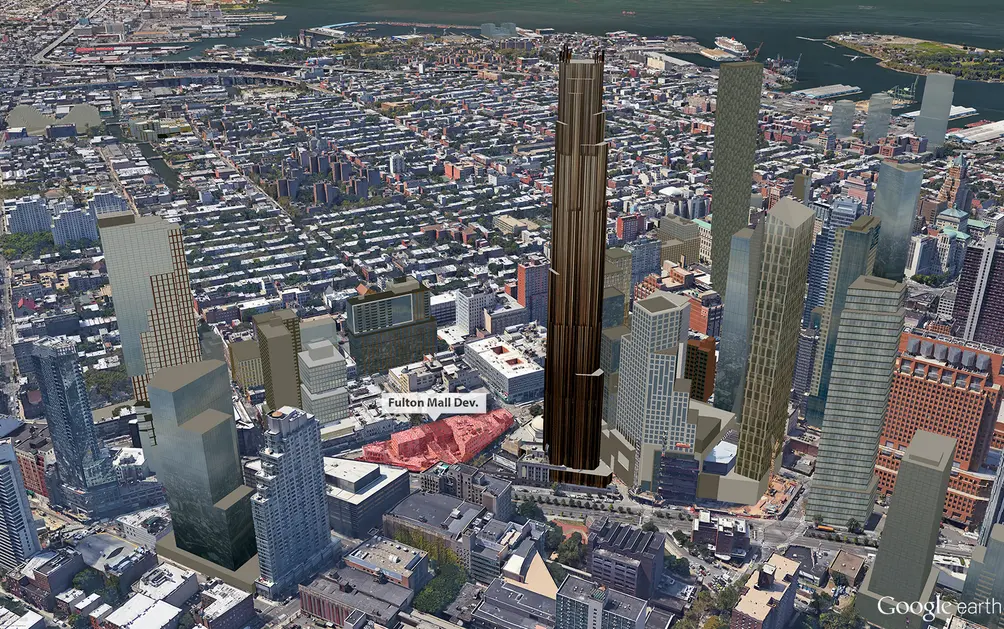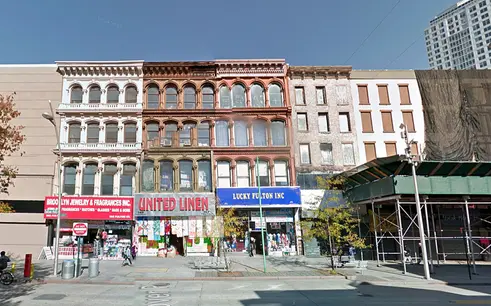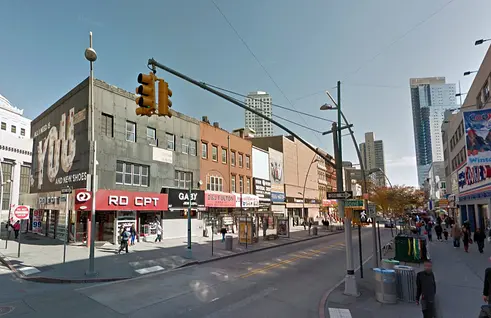 Banking on a 2004 rezoning of Downtown Brooklyn pushed by the Bloomberg administration, new towers (mostly residential) have sprung up like mushrooms after a spring rain. Last summer, leasing kicked off on the 19-floor
One Flatbush Avenue
which fronts the newly-refurbished plaza, Fox Square. Apartments in the 183-unit tower start at $2,336/month. Next door to it are two other towering, newly-built rentals of
66 Rockwell
and
The Ashland
. The first new condo developments are also taking shape nearby, most notable
Brooklyn Grove
,
211 Schermerhorn
, and
Brooklyn Point
.
Proposals on the horizon include JDS' supertall
9 Dekalb
, a 43-floor residential tower directly across RedSky's site at
540 Fulton Street
, a 40-floor residential building navigating through the city's approval process at
570 Fulton Street
, and a 941-foot tall mixed-use tower envisioned for 625 Fulton Street.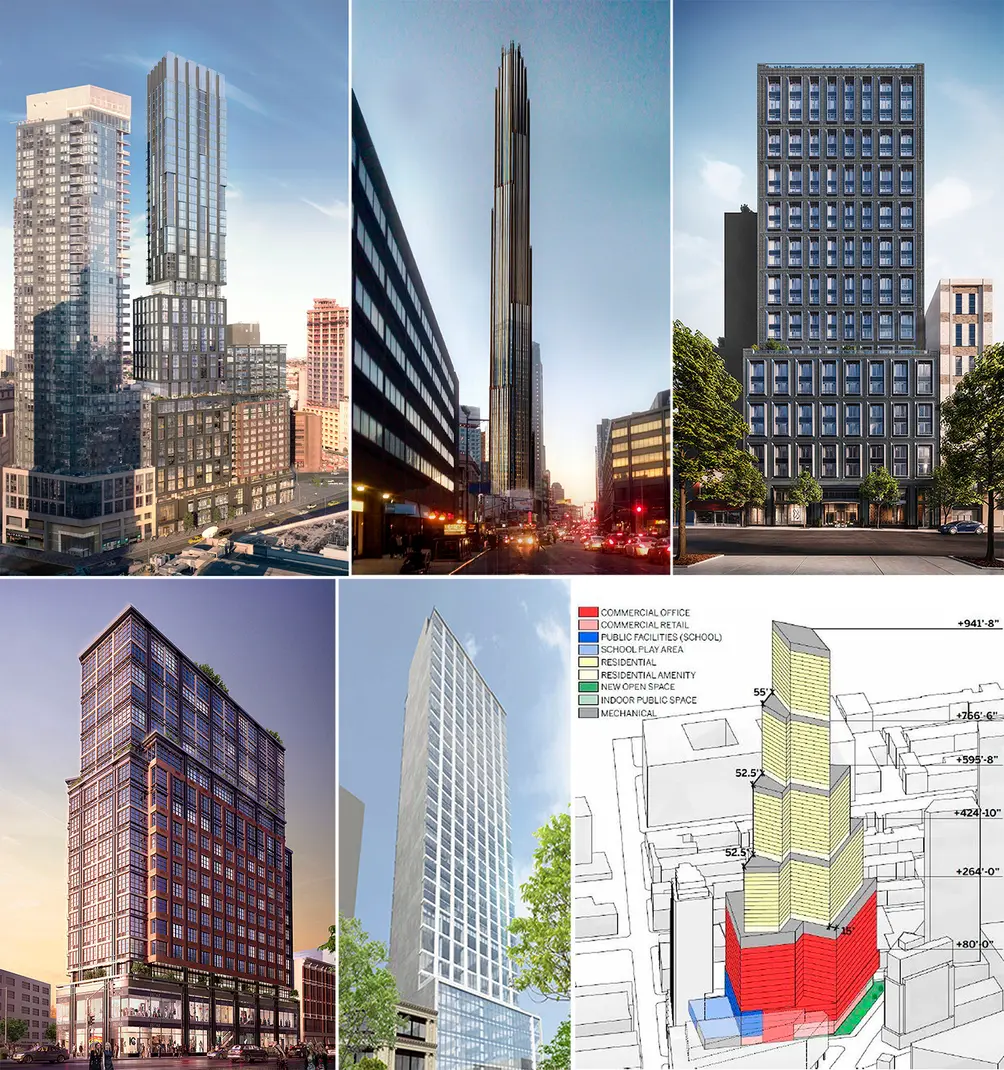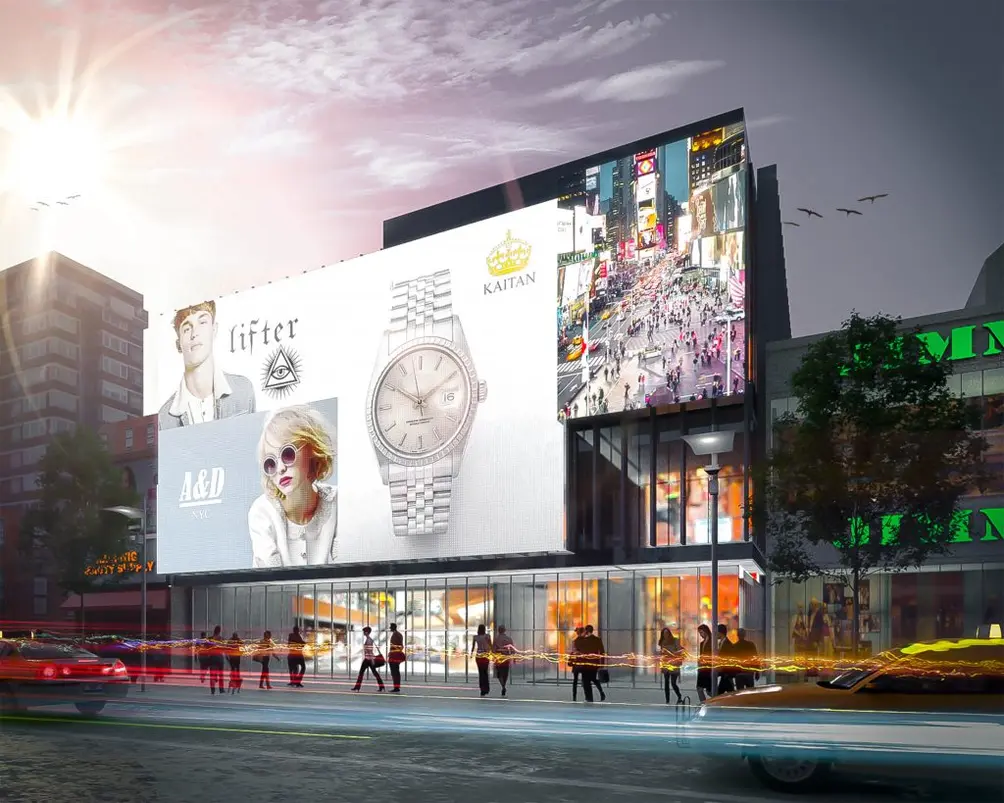 Additional Info About the Building