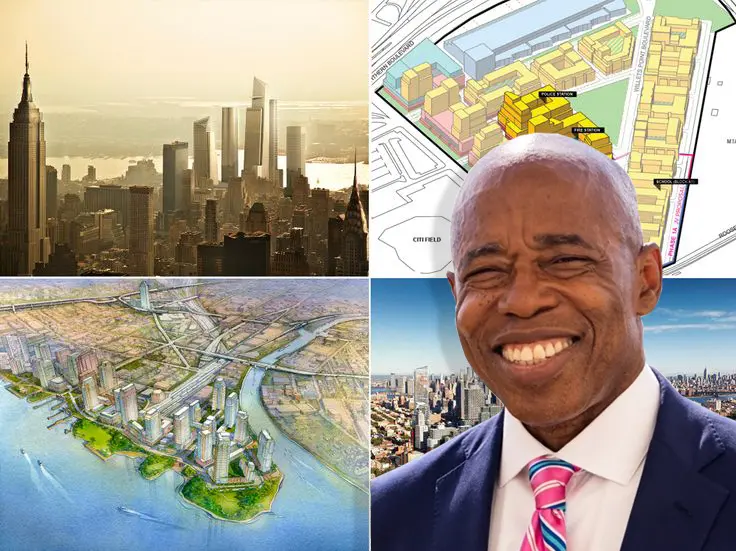 It's finally happened — as of January 1, 2022, New York City has left the de Blasio era and sworn in
Mayor Eric Adams
. A few weeks into his term, the new mayor launched
NYC Speaks
, a
public engagement campaign
that offers New Yorkers the chance to weigh in on a wide range of city issues. The results will be used to inform the new administration's decisions.
Among the eight categories is Housing & Neighborhoods, which lists the following questions:
An ongoing housing shortage has contributed to rapidly rising rents and home prices across the city, with New Yorkers spending significant portions of their income on housing costs. Which of these actions would be most beneficial to ensuring a safe, quality, and affordable place to live for all New Yorkers? (Select your top 3)
What new or improved public infrastructure investments would you most like to see in your neighborhood? (Select your top 3)
In recent years, the City's process for approving and incentivizing large building developments has prevented some projects that promise to deliver thousands of good-paying jobs and new housing units from moving forward, with concerns being raised by neighborhood residents about traffic, school crowding, and increased rents in their community. How should the Mayor and City Council balance the needs of the city overall versus the interests of individual communities when it comes to approving large projects that are strategically important for the city as a whole?
New Yorkers have until January 27 to weigh in on these and other topics. As we wait on the results, we examine what the Adams era could mean for New York City's developers, renters, and homeowners.
A Development-Friendly Mayor
From the start of his campaign for mayor, Adams benefited from the support of real estate developers and investors. Early on, he received donations from several well-known developers; and, even after he secured the Democratic nomination and seemed certain to become the next mayor, the donations continued to roll in. As reported in
The Real Deal
before the November 2021 election, between July 12 and September 27, Adams received donations from some of the city's most powerful real estate firms and families, including the
Dursts
,
Rudins
, Tishman Speyer, and Thor Equities. So why are developers and investors so eager to support Adams?
During his time as Brooklyn Borough President, Adams proved himself to be pro-development. However, there were a few notable exceptions, including the recent
rejection
of a proposal for two high rise towers next to the Brooklyn Botanic Gardens.
In what may be another plus for developers, we also already know that Adams doesn't shy away from controversy. One plan likely to land him into hot water right out the gate is the recent
approval
to "up-zone" Soho. The plan will bring new commercial and residential development to Soho, including potentially hundreds of affordable housing units. While the rezoning of Soho was a de Blasio-era plan, Adams has made it well known that he supports the rezoning plan and its expansion to other wealthy neighborhoods.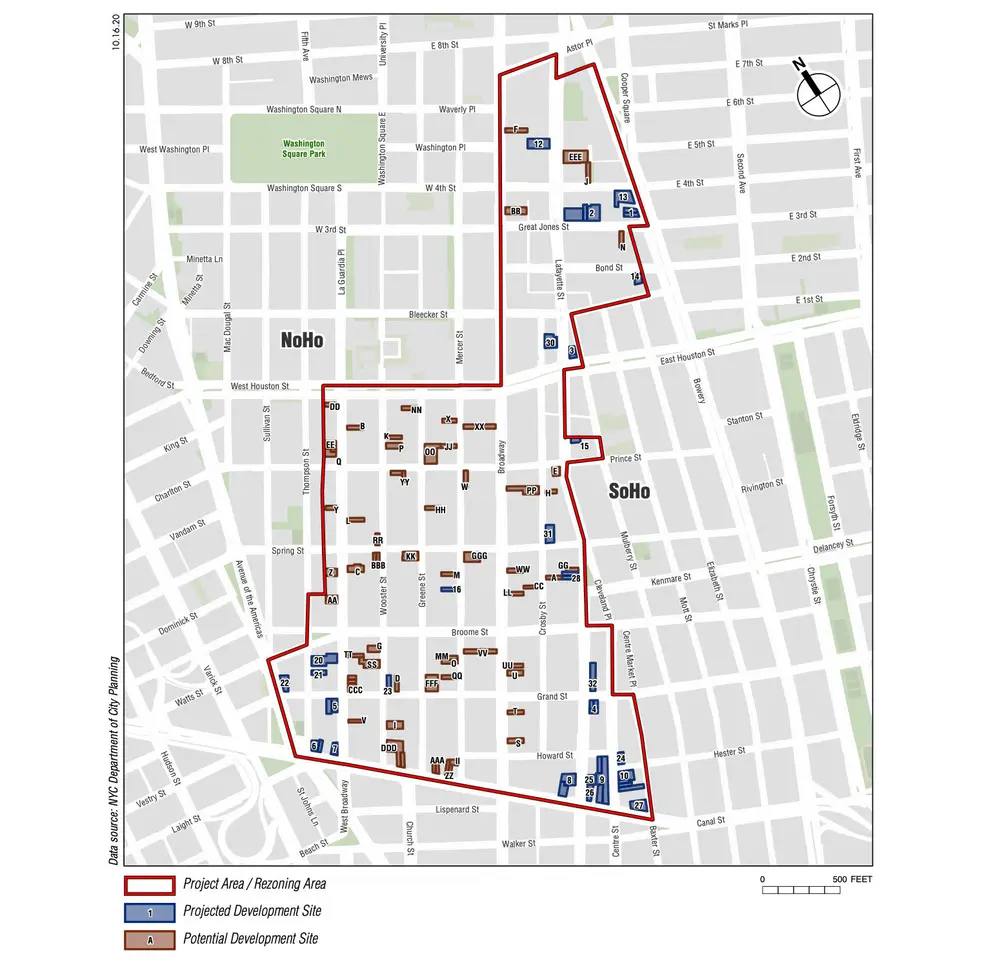 Potential Good News for Renters

While running for the nomination and mayor, Adams refrained from offering a detailed breakdown on how he plans to tackle affordable housing, but he was transparent about a few of the key tenets guiding his approach.

First, he plans to up-zone wealthier neighborhoods, such as Soho, by bringing more affordable housing units to these areas. Second, he plans to repurpose abandoned office buildings and hotels for affordable housing. Third, Adams plans to support the addition of more SROs, small apartments, and basement apartments. Finally, he plans to actively find homes for the homeless and other New Yorkers struggling to cover their rent.
In addition, Adams outlined a few more concrete plans. One proposal is to raise the value of the City's FHEPS housing vouchers to bring them in alignment with current rental prices. He also supports investing in the City's remaining Mitchell-Lama units, an affordable housing option for middle-class families. Finally, there is good news for animal lovers living in city-owned buildings: Under Adams, city-owned and operated buildings will become more pet-friendly, a policy change that will hopefully ease the burden on city animal shelters.
While Adams' intent seems good, his plans for city renters are bound to face at least a few challenges. As the Soho up-zoning proposal has already demonstrated, bringing affordable housing to wealthy neighborhoods is bound to face considerable opposition. His plan to convert office buildings and hotels into affordable housing is also bound to run into obstacles — beyond the fact that these proposals require rezoning multiple neighborhoods (a process that may take years), many office buildings, which tend to have larger floor plates than the average residential building, may prove unconvertible.
Finally, Adam's proposal to introduce more SROs and basement units seems bound to face considerable opposition, especially after the tragic deaths that occurred in basement units during September 2021's
flash flood
— what was then a historic rainfall could become a regular occurrence given the realities of climate change.
Homeowners Will Need to Wait and See

On the one hand, Adam supports a controversial move to up-zone wealthy neighborhoods, which may put him at odds with homeowners in neighborhoods like Park Slope, Tribeca, and the Upper East Side. On the other hand, he seems to be eager to help homeowners in the outer boroughs legally rent out basement apartments and in-law suites, which may gain him fans in less wealthy neighborhoods. But by and large, Adams' plans for the millions of people who own co-ops, condos, and houses in New York City remain vague. Only time will tell if he's a mayor homeowners will come to love or loathe.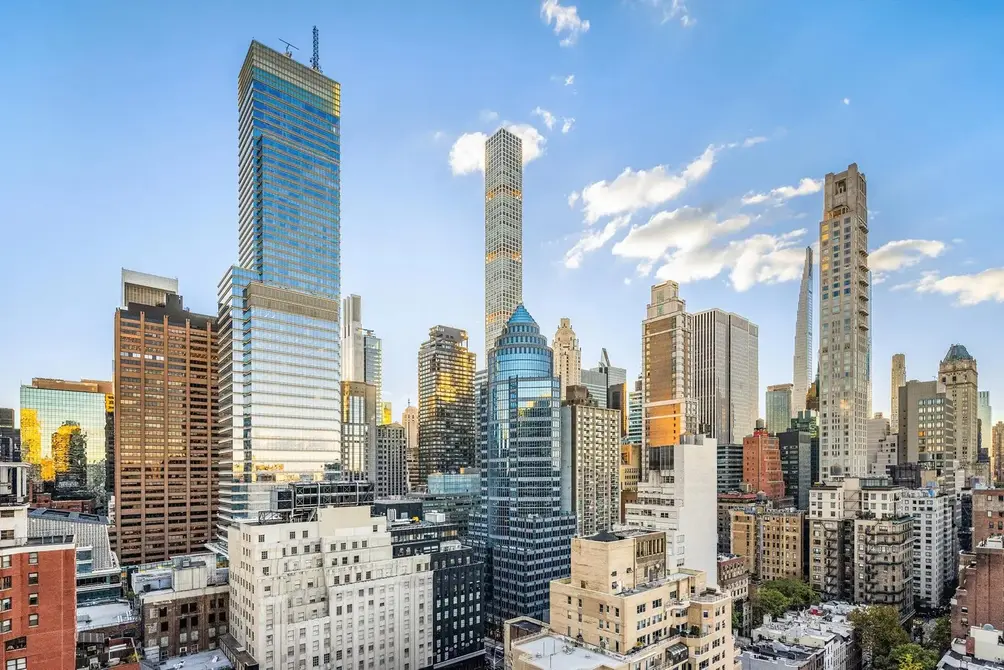 Neighborhoods Most Likely to Benefit from Adams' Leadership
Unlike his predecessor, Bill de Blasio, who never stopped waving his Park Slope flag during his mayoral reign, Adams has proven somewhat opaque about his preferred neighborhood. At one point during the mayoral race, reporters even camped out outside
his Brooklyn apartment
to verify that he was living in the city and not in the co-op he co-owns with his partner in New Jersey. Wherever the mayor is or was living or prefers to spend his time, however, one thing is clear — he is a huge advocate of neighborhoods that have long been overlooked by New York City mayors and the City Council.
During Adam's campaign and on election night, he repeatedly called out neighborhoods that have long been overlooked by politicians, including Brownsville in Brooklyn and Washington Heights in Upper Manhattan. If Adams stays true to his promise, these underserviced neighborhoods may finally benefit from a long-overdue influx of support in the form of new development and rezoning initiatives.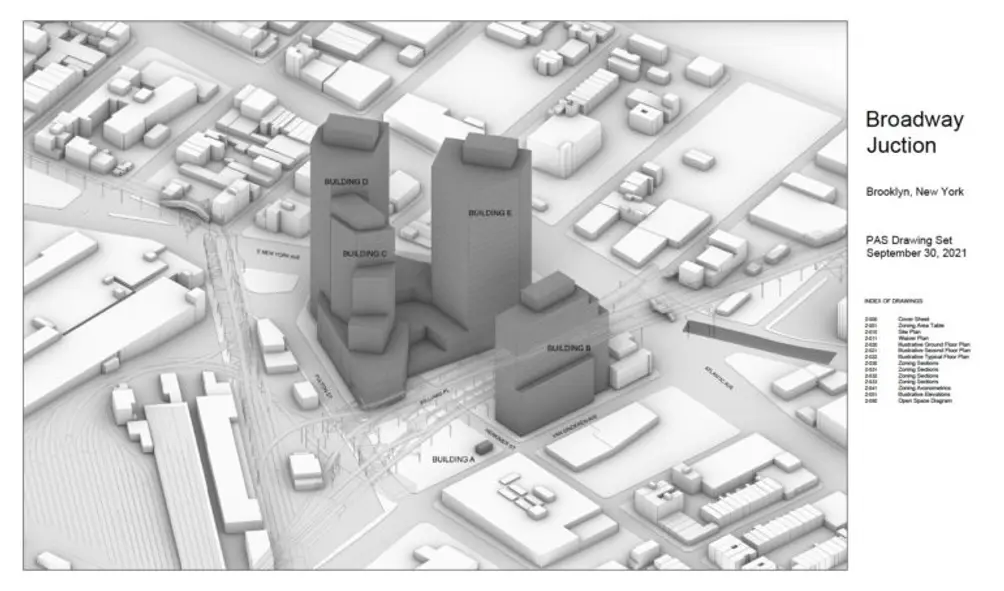 Additional Info About the Building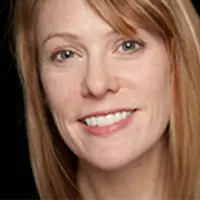 Contributing Writer
Cait Etherington
Cait Etherington has over twenty years of experience working as a journalist and communications consultant. Her articles and reviews have been published in newspapers and magazines across the United States and internationally. An experienced financial writer, Cait is committed to exposing the human side of stories about contemporary business, banking and workplace relations. She also enjoys writing about trends, lifestyles and real estate in New York City where she lives with her family in a cozy apartment on the twentieth floor of a Manhattan high rise.