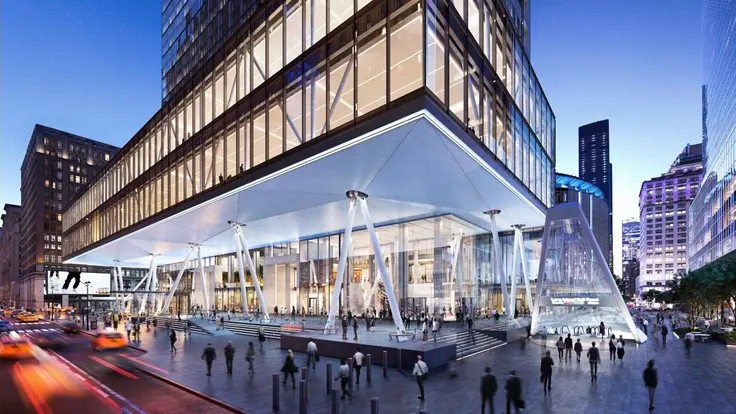 After months of uncertainty and protests from industry associations and elected officials alike (City Council Speaker
Corey Johnson
among them), New York City restaurants have been given the green light to reopen for indoor dining at 25 percent capacity starting
September 30
. Governor Cuomo and Mayor de Blasio worked out a set of terms, which include temperature checks at the door, no bar seating, and one member of each diners' group providing contact information for contact tracing purposes. Governor Cuomo has set November 1 as a benchmark for allowing indoor dining at half capacity, and that decision will be made based on health metrics at that time.
The news comes at a time when New York's infection rate has stayed below one percent for one month and counting. Governor Cuomo said, "My hat's off to New Yorkers" and called on residents and visitors to keep up the good work and protect the progress.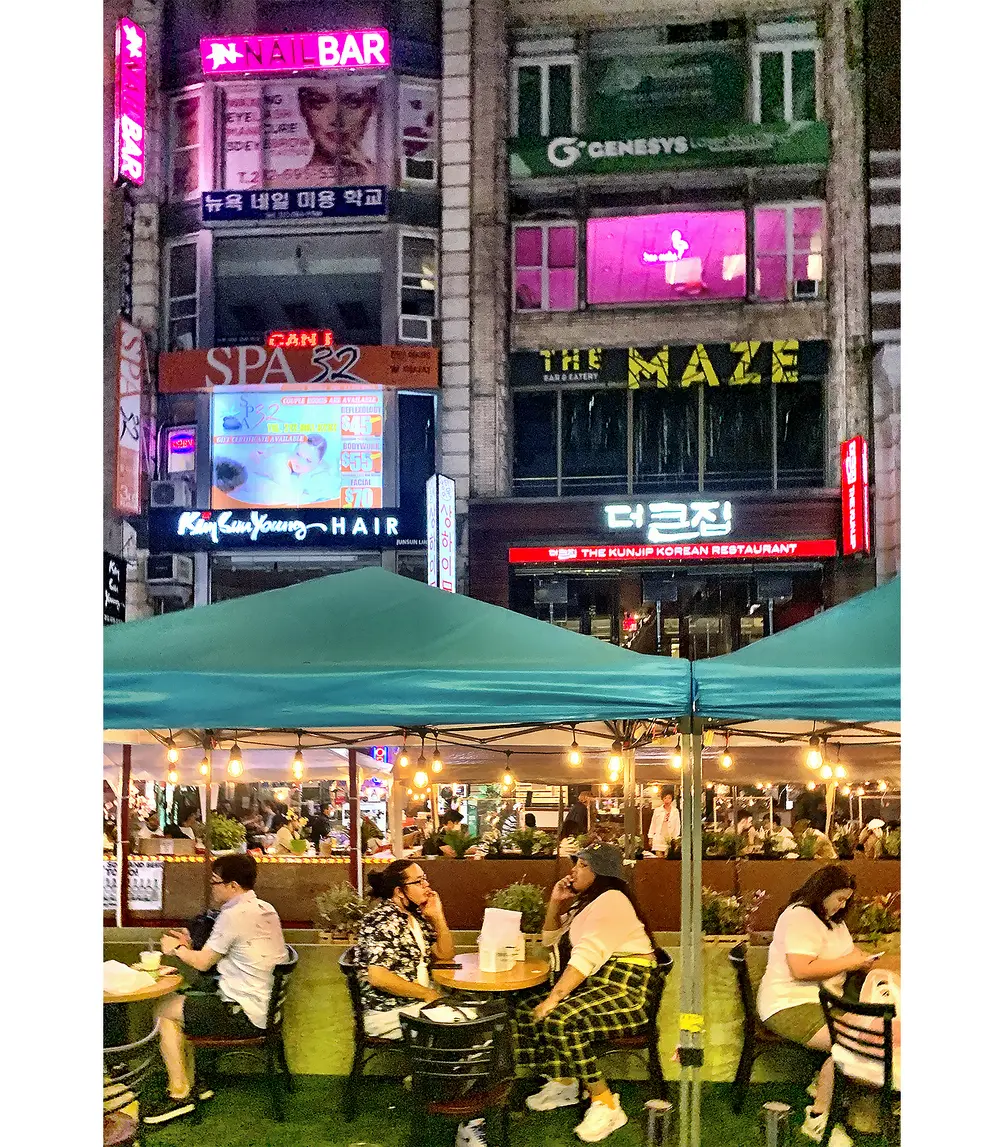 Meanwhile, other aspects of New York life are starting to return to normal.
The High Line
recently reopened all the way to 30th Street. Weeks before K-12 schools are set to reopen, Governor Cuomo announced a
COVID-19 report card
that makes testing and case information available to parents.
Gyms have been allowed to reopen at reduced capacity and with safety protocols in place, but fitness studios have not, much to the consternation of the newly formed
Boutique Fitness Alliance
. And starting today, malls have been allowed to reopen with enhanced air filtration and ventilation standards, reduced capacity, and no loitering or dining. In other words, welcome back, Hudson Yards and Shops at Columbus Circle!
Leasing begins at 1545 Bergen Street from $2,300/mo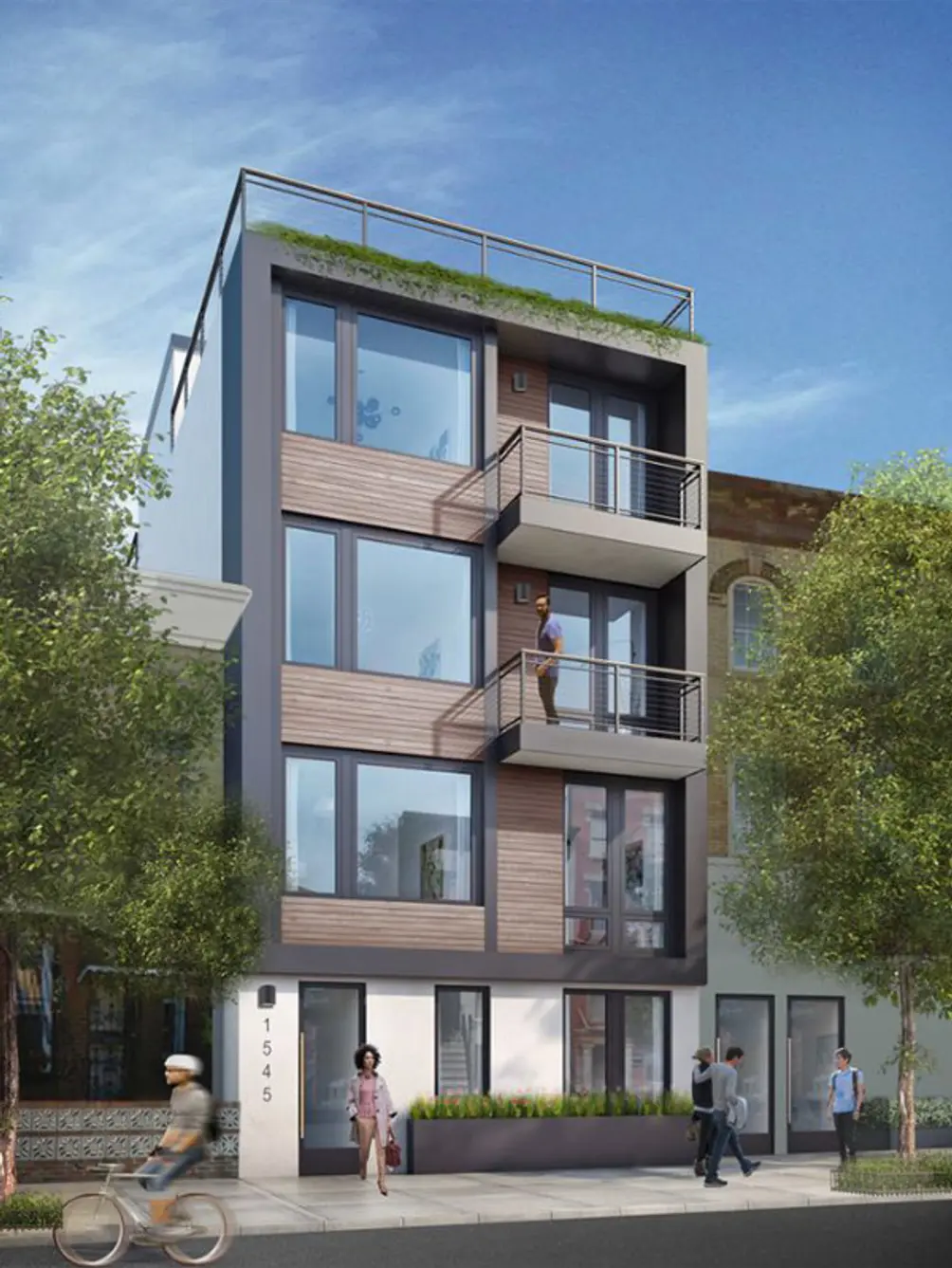 Leasing has begun at an eight-unit development at
1545 Bergen Street
in the Weeksville neighborhood of Brooklyn. Designed by
ARC Architecture + Design Studio
, the four-floor building has two apartments per floor and a common roof deck. The two-bedroom garden apartment is already spoken for but still up for grabs are
three one-bedrooms priced at $2,300 and 2,400 apiece
. Homes have full-sized stainless steel appliances, in-unit washer/dryer, and outdoor space. The building is short walking distance to the A/C Utica Avenue station and also in proximity to the 2,3,4, and 5 trains.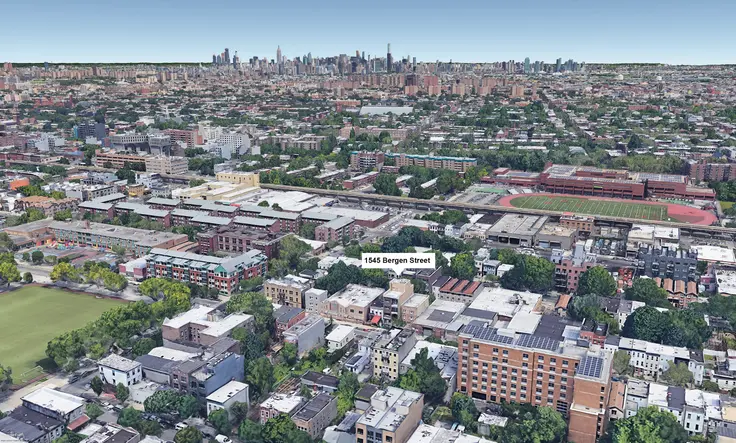 Enlarge Image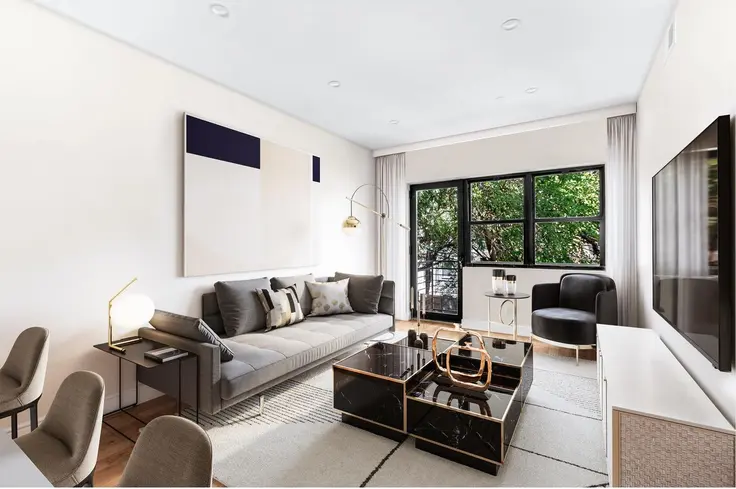 Enlarge Image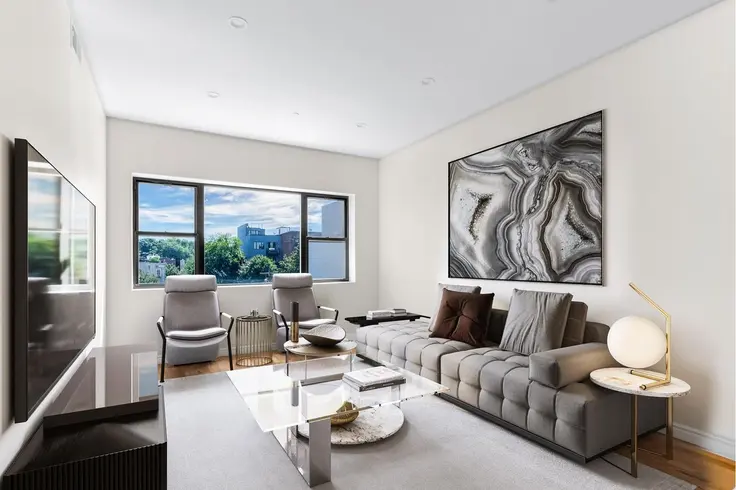 Enlarge Image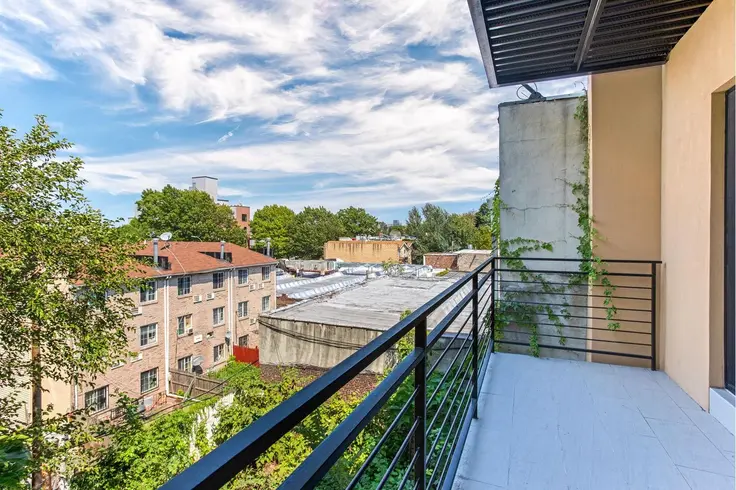 Enlarge Image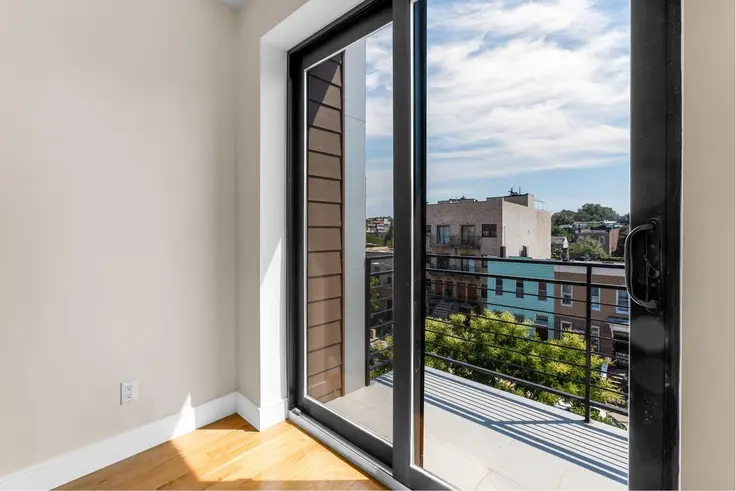 Enlarge Image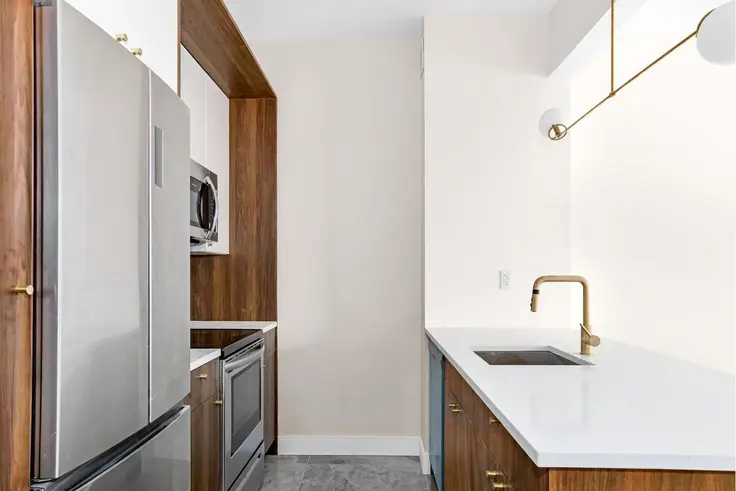 Enlarge Image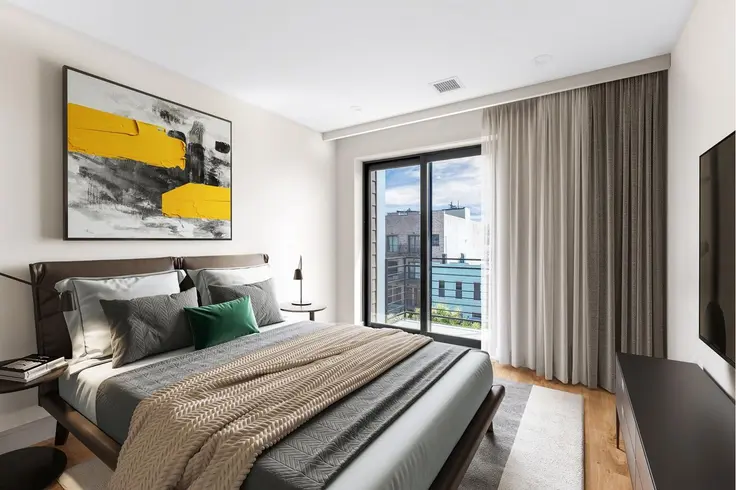 Enlarge Image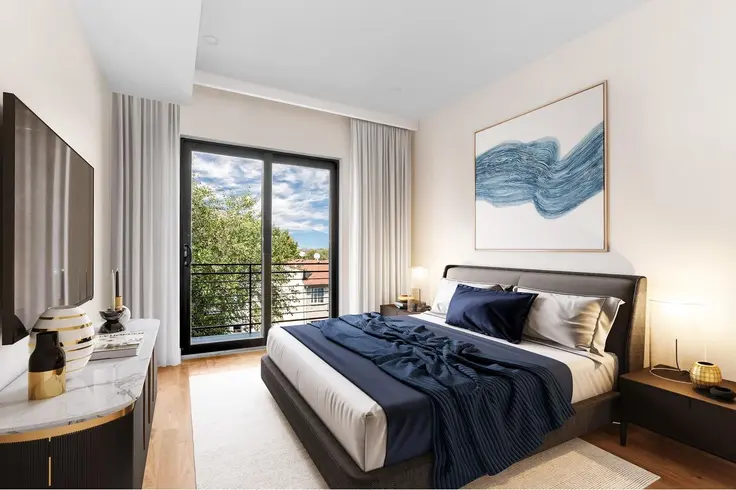 Enlarge Image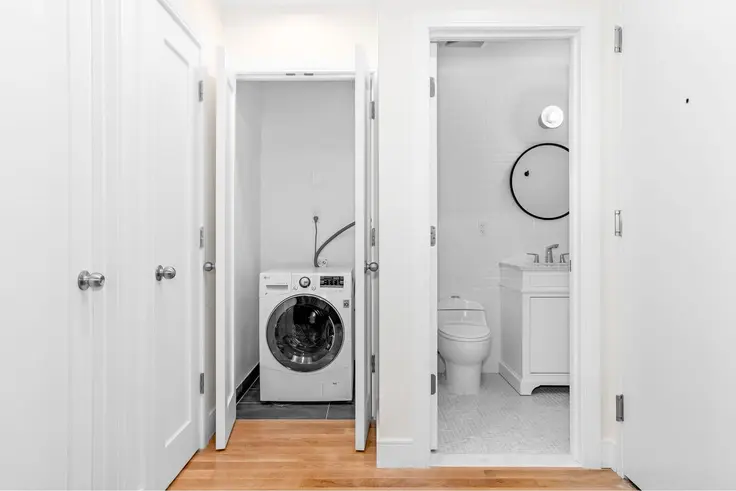 Enlarge Image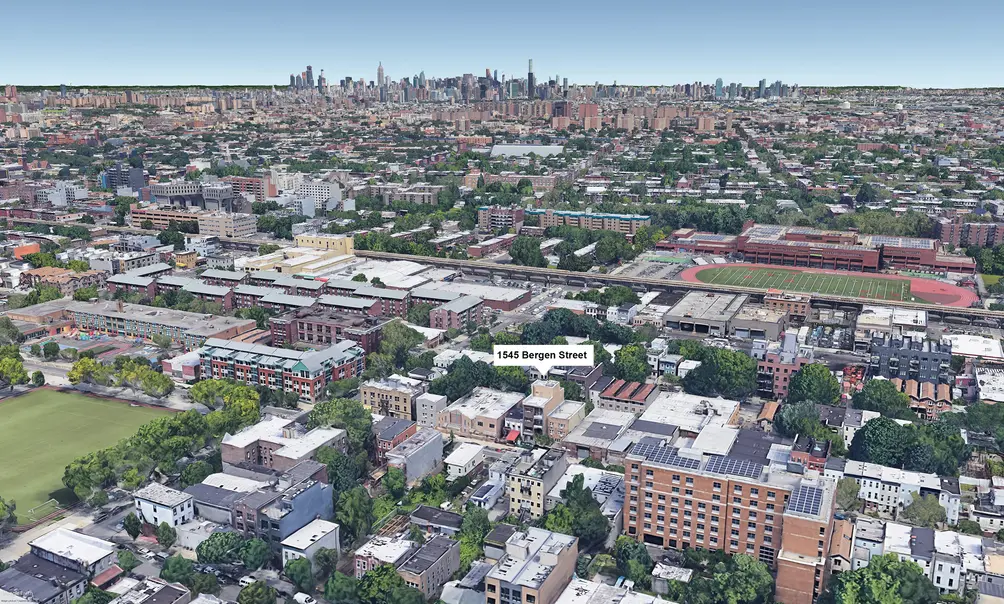 Hyatt Centric 39th & 5th New York to open in January 2021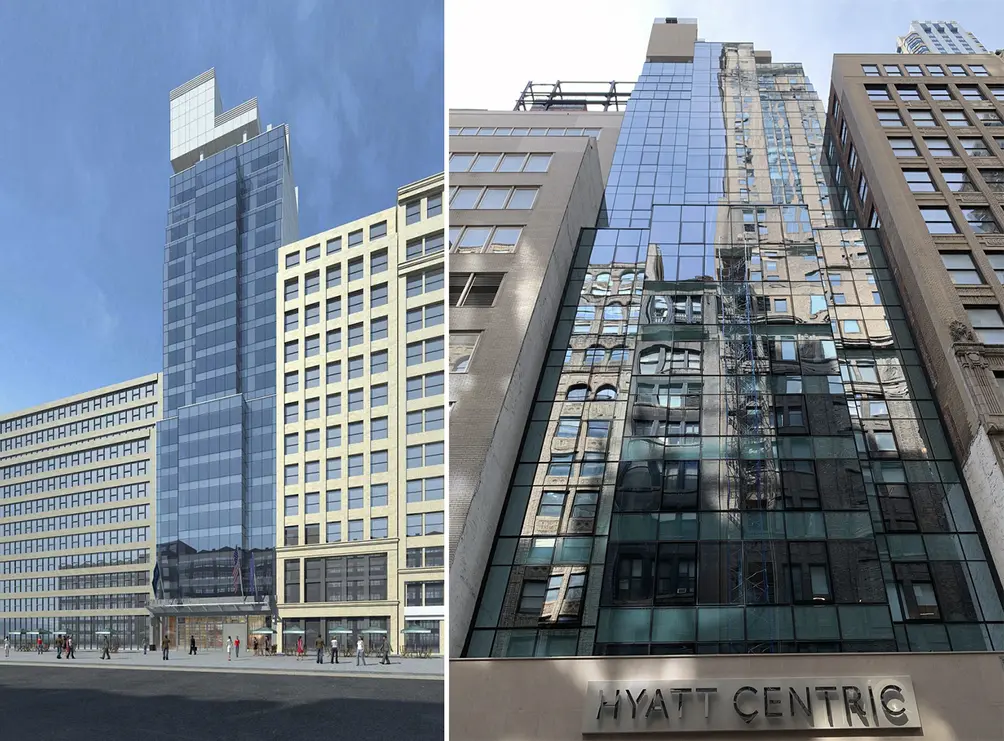 At perhaps the most trying time to open a hotel in city history, Hyatt is set to debut its latest venture,
Hyatt Centric 39th & 5th New York
. The 24-story, 162-key hotel has largely finished construction but according to their official booking website will wait until January 3, 2021, to open its doors. In regards to the pandemic, Hyatt assures prospective guests that their safety and wellbeing is a top priority and face coverings will be required in indoor public areas as well as when moving around in outdoor areas.
Located at 9 East 36th Street, midway between Fifth and Madison avenues, the hotel was developed by McSam Hotel Group with Gene Kaufman Architects leading the design. The 244-foot-tall building rises slightly stepped back from the Murray Hill-Garment District streetwall and is almost entirely sheathed in glass aside from its ground floor.
The new Hyatt Centric is within close proximity to Grand Central Terminal which sits adjacent to the flagship Grand Hyatt New York. That 1,298-room hotel is slated to be replaced in the coming years with a
2 million-square-foot tower
with offices, retail, and a new Hyatt hotel. The potential supertall skyscraper is to be jointly developed by TF Cornerstone, RXR Realty, and MDS Capital. In the meantime, this boutique Hyatt Centric will offer guests a smaller-scale experience complete with a top-floor lounge and terrace, a ground floor restaurant with indoor and outdoor seating, as well as private event/conference space.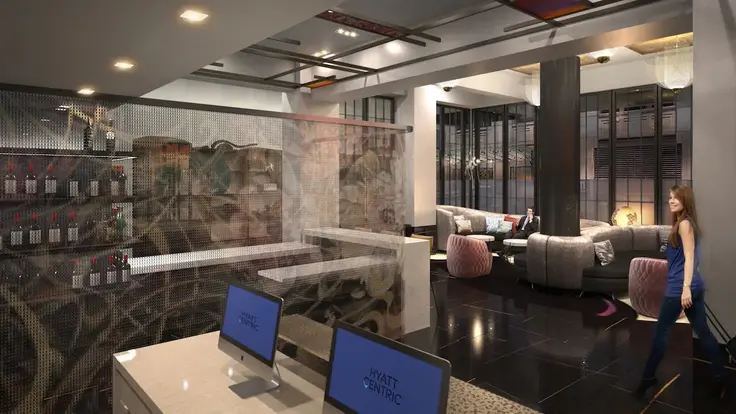 Enlarge Image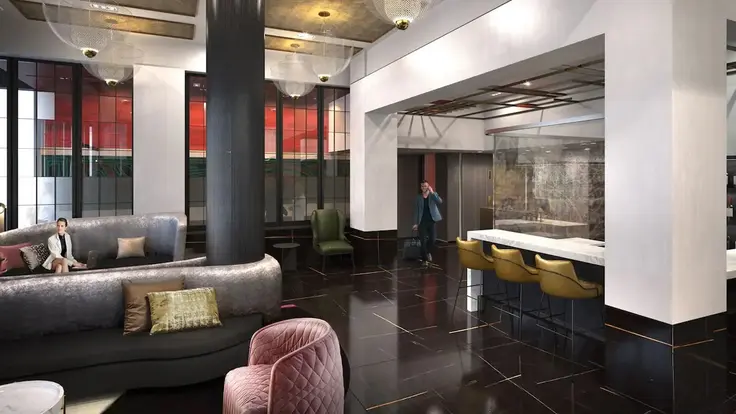 Enlarge Image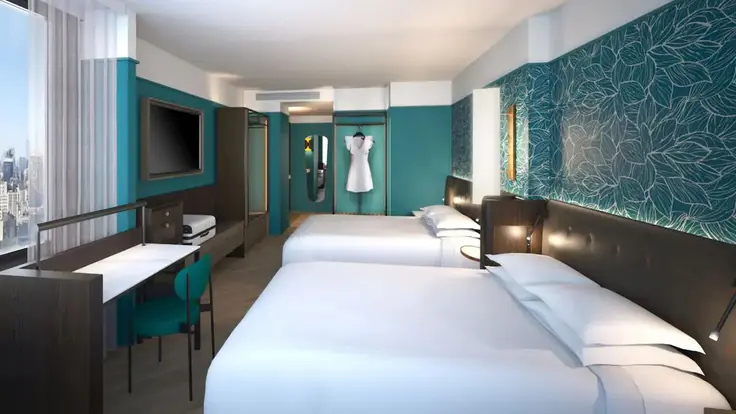 Enlarge Image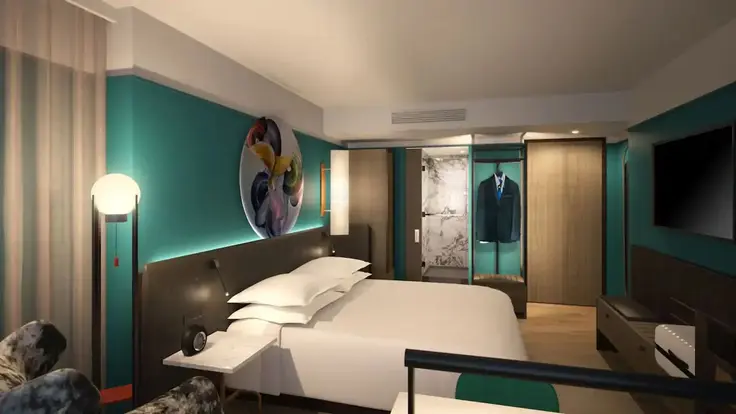 Enlarge Image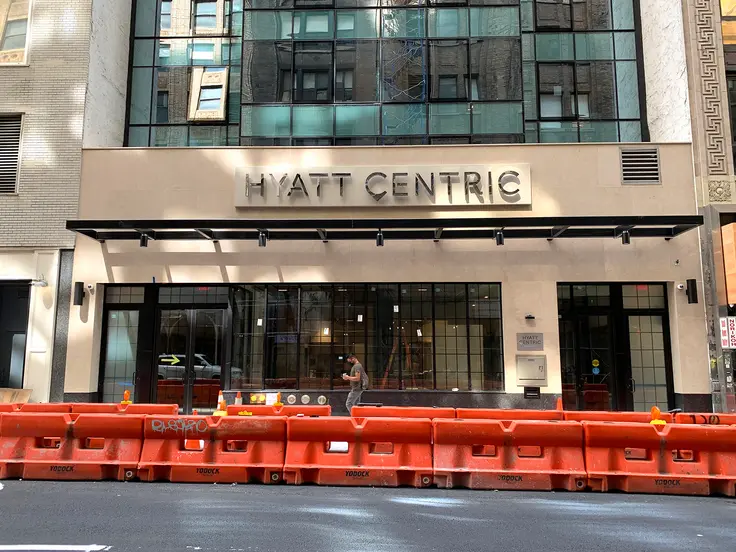 Enlarge Image
1100 Avenue of America prepares for Bank of America's incoming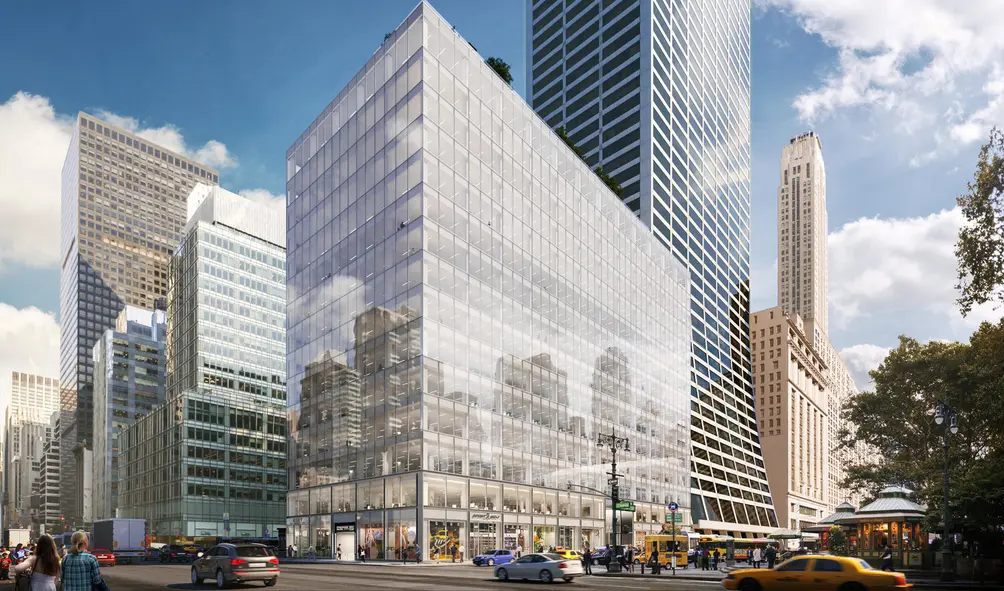 Across from Bryant Park, at the very prominent intersection of Sixth Avenue and 42nd Street, Bank of America (BofA) is creating a campus of offices for its New York employees. With its NYC headquarters in One Bryant Park (Bank of America Tower) at the intersection's northwest corner, the bank agreed in 2017 to fully-lease 337,000 square feet of offices in the squat HBO building across Sixth Avenue.
Brookfield Properties and The Swig Company are repositioning the 15-story property that will be simply known as 1100 Avenue of the Americas.
Moed de Armas Shannon Architects (MDeaS)
are the designers at the helm and will retrofit the 1981-building with the latest technology, a revitalized curtain wall, and a renovated Grace Plaza. The team will also move the building's lobby and the main entrance to 42nd Street and add new landscaping, seating, and retail along the plaza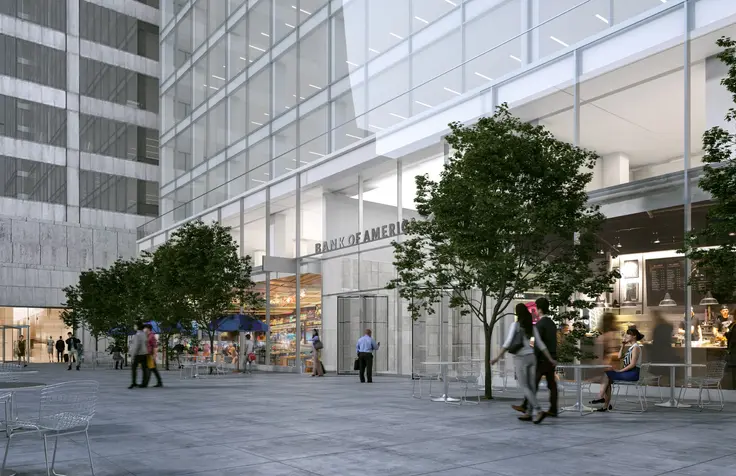 Enlarge Image

Enlarge Image
Employees of BofA will be wooed back to offices with perks such as flexible workspaces, a wellness center, and dining and training facilities. As part of the developers and the bank's commitment to building sustainability, the building will utilize solar technology and recycled materials.
A recent visit to the site shows that the dated green-glass and pink marble facade is a fading memory. One would expect a prime site in Midtown atop a subway station to support a much larger building but it appears much of the site and plaza's development rights have been used up by Grace Tower next door. The remake will be completed by 2022 and
The Post reports
that a large portion of BofA's 13,000 New York employees will be centralized in six properties around Sixth Avenue. HBO, a division of Time Warner, recently moved its offices to 30 Hudson Yards on the far west side.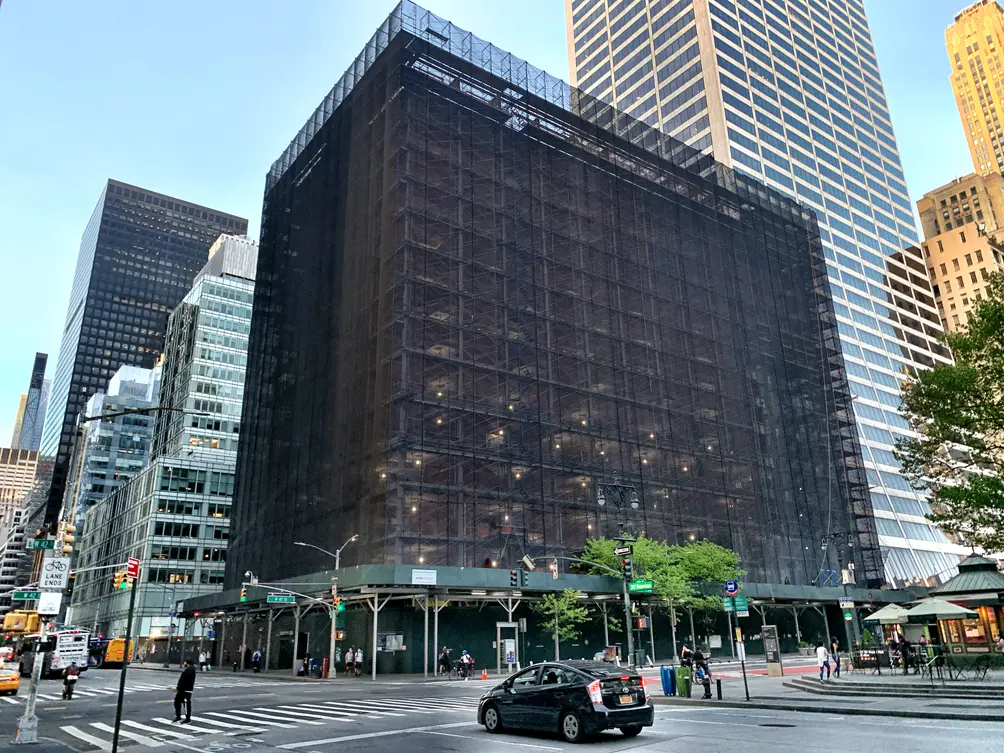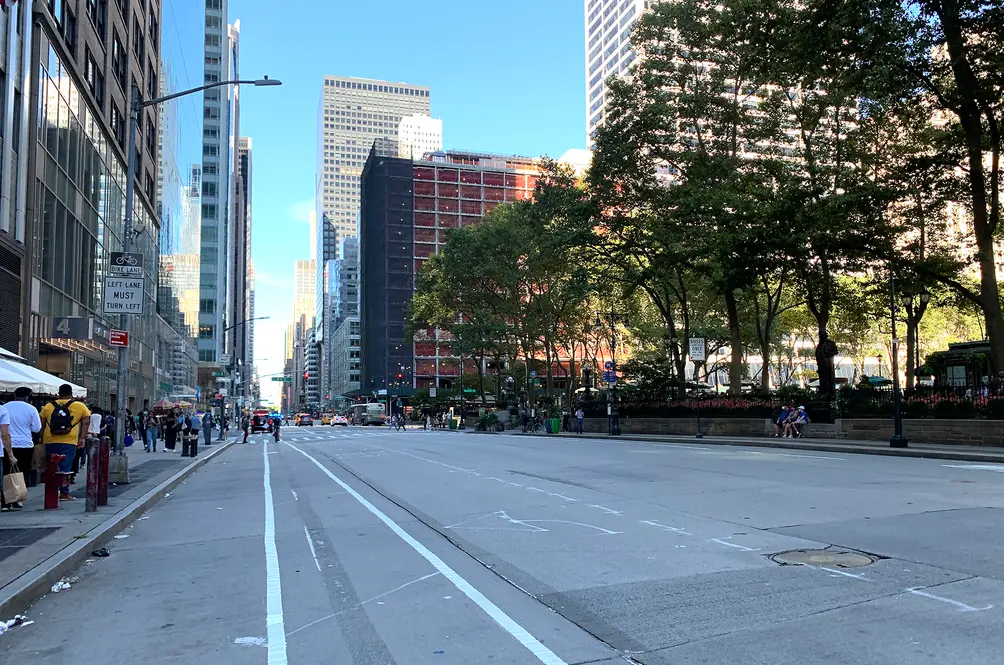 Penn Station's East End Gateway rises; Portal to provide new entrance to maligned train station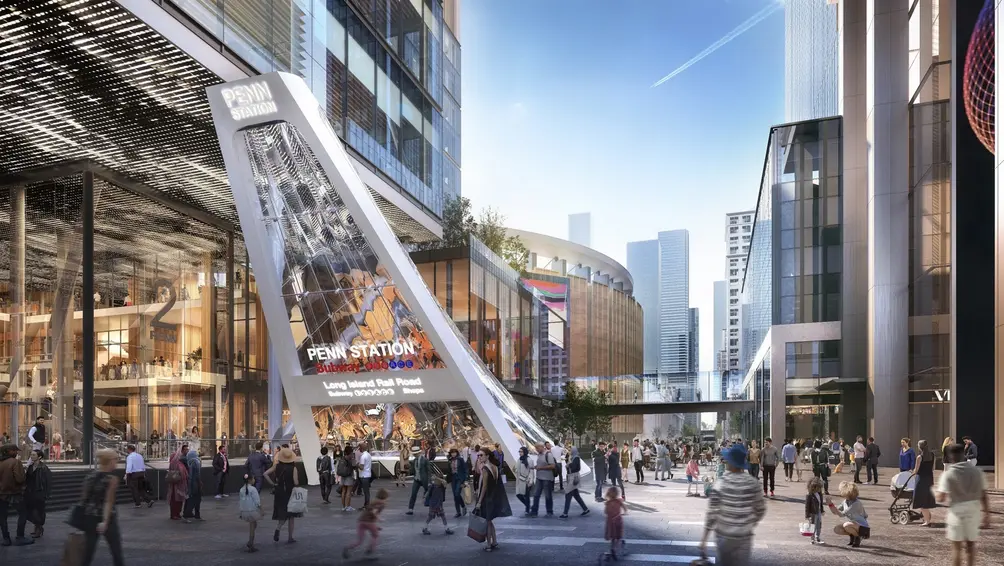 A full recovery of New York City's economy cannot take place without a substantial investment in transportation infrastructure. Thanks to pressure from constituents and advocacy groups, Governor Cuomo and the state had begun prioritizing updates to several of the city's major hubs such as Laguardia Airport, JFK, and Penn Station. Last May the state unveiled renderings of the 'East End Gateway,' a component of a larger plan to revamp and enlarge Penn Station — which functions severely overcapacity and the commuter experience is miserable at best.

As the photo below shows, the new canopied entrance has quietly moved head — with the white-colored structural frame now in place. The 'portal' began in June 2019 and is scheduled to be finished later this year. The pavilion will act as a centerpiece to a semi-pedestrianized 33rd Street and provide a new access point to a renovated LIRR concourse below. A renovated concourse (phase 2) will decrease crowding, have higher ceilings and feature improved lighting, new retail/dining options, and connect to the future Moynihan Train Hall.

The pavilion's $170 million cost is being paid through the current 2015-2019 MTA capital plan with the remainder paid by the state. The overall cost of the East End Gateway and LIRR Concourse is estimated to be $600 million (oy vey!).

NY State and the area's dominant landlord, Vornado, have big plans for the area, and mitigating capacity and experiential issues within the western hemisphere's busiest train station is crucial. Directly north of the portal where Vornado Realty Trust owns a small dowdy retail building holding a Foot Locker and a Modell's (RIP) where a 1.9 MSF office tower is planned according to the Empire Station Complex draft scope of work. To the south, Vornado has already begun the process of retrofitting and enlarging 2 Penn Plaza.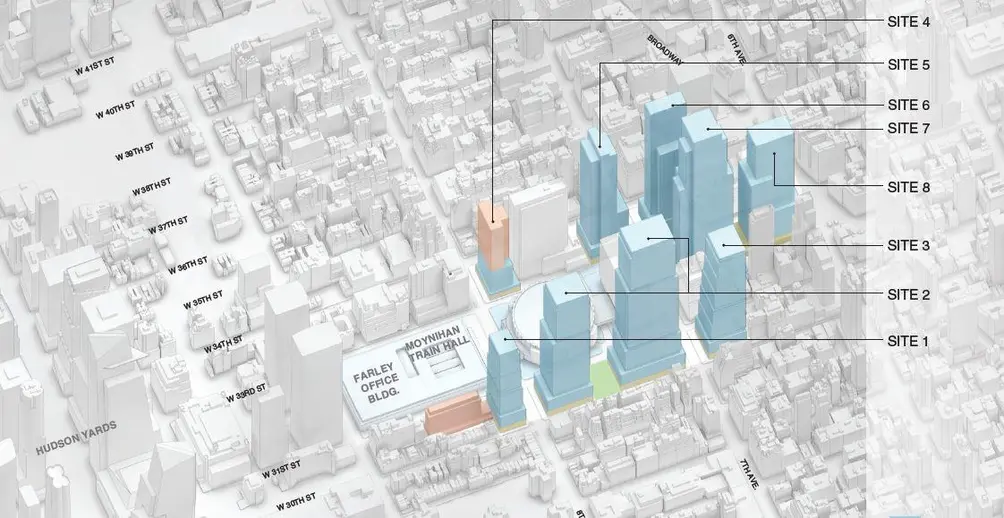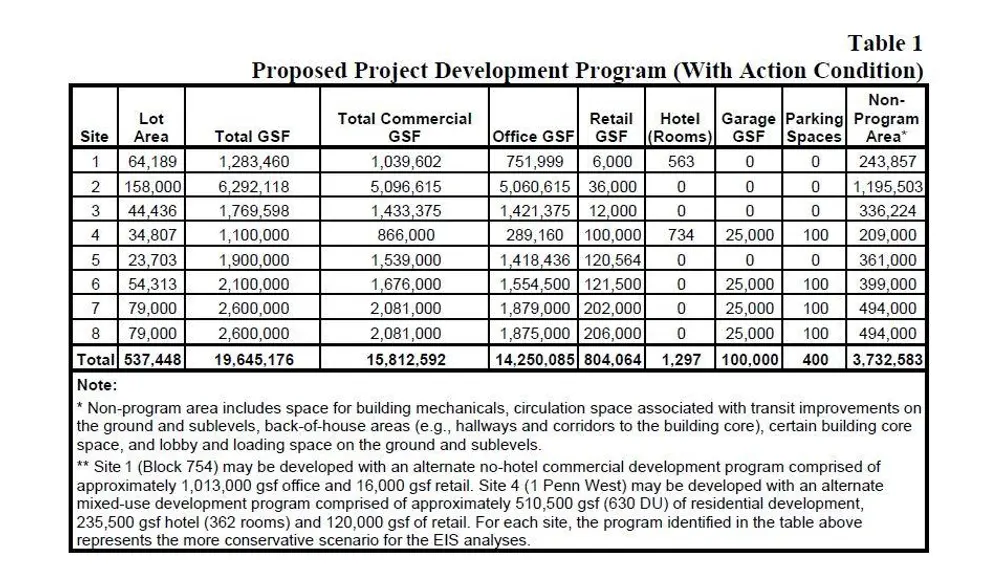 The overall Empire Station Complex plan pushed by the Governor encompasses the Penn Station/MSG superblock and several surrounding properties. Its goal is to modernize Penn Station, connect it with the new Moynihan Train Hall, and construct a new terminal one block south of the existing station that would add eight new tracks, increasing train capacity by 40 percent. To help fund the improvements, the project would use new construction on eight surrounding sites that would make way for nearly 20 million square feet of new offices, hotel rooms, and retail.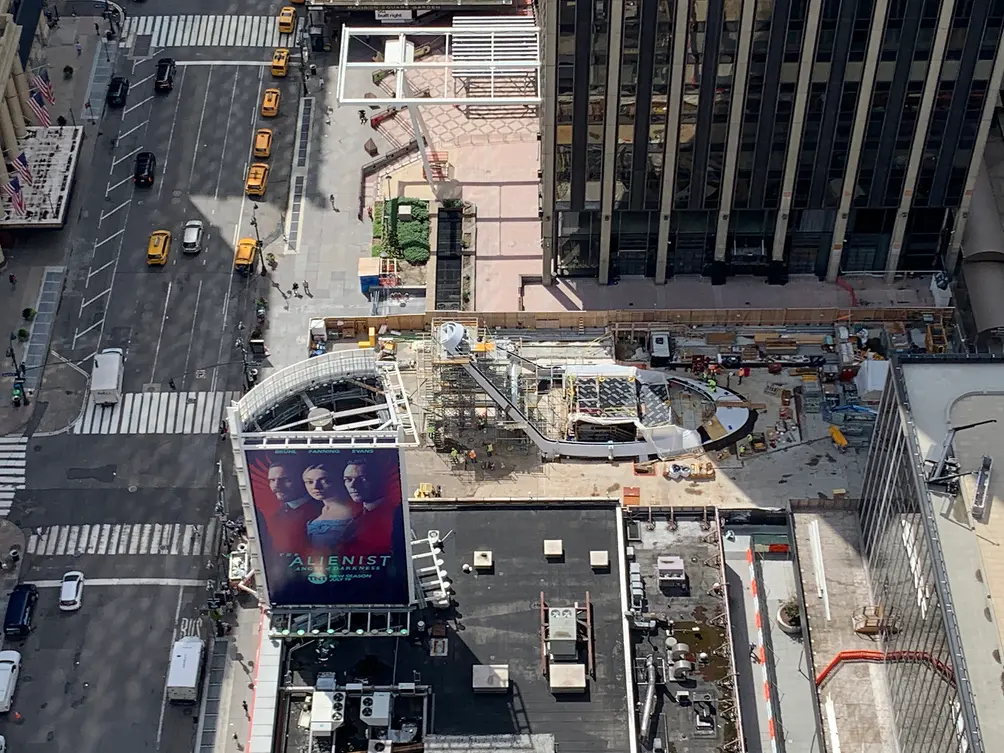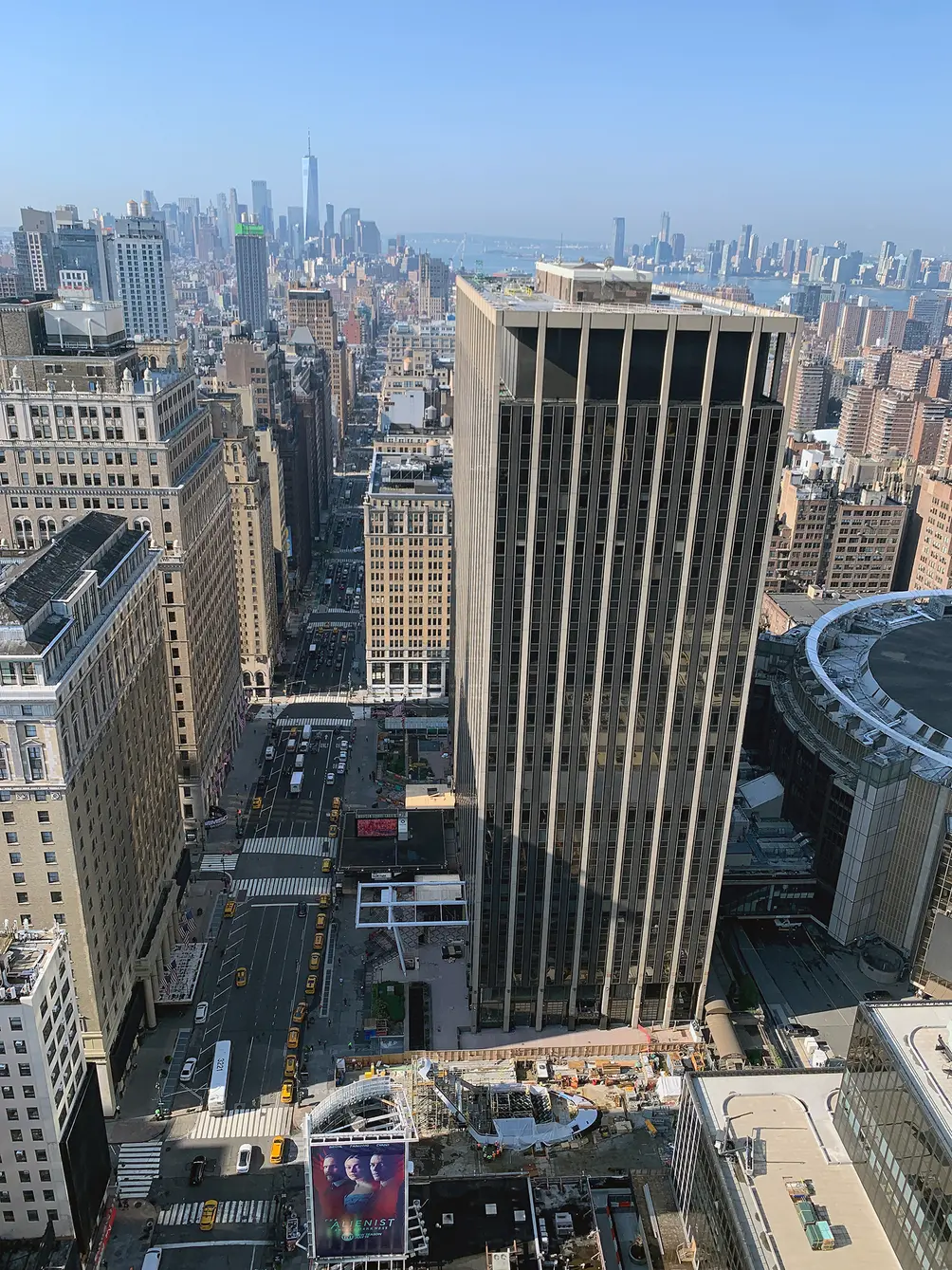 Additional Info About the Building