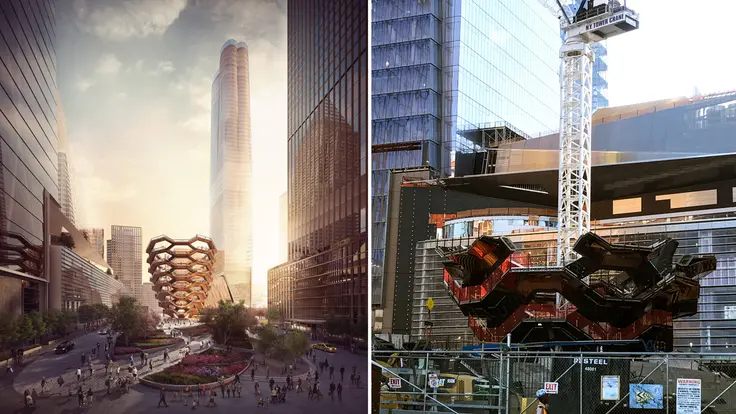 Significant headway has been made on the one-of-a-kind public landmark coming to Hudson Yards,
Vessel
. Created by Thomas Heatherwick and Heatherwick Studio, the project will become the centerpiece of the Public Square and Gardens, a five-acre spread of lush greenery that will connect all the buildings of Hudson Yards together.
Vessel, influenced by Indian stepwells and made from hundreds of flights of steps, will be a fully interactive art piece. New Yorkers and tourists alike are encouraged to explore and climb the 154 interconnecting flights of stairs, which rises from a base 50 feet in diameter and widens out all the way to 150 feet at the top. From inside, visitors will be able to see, from as high as 150 feet, views of the ever-changing landscape of the city from new angles.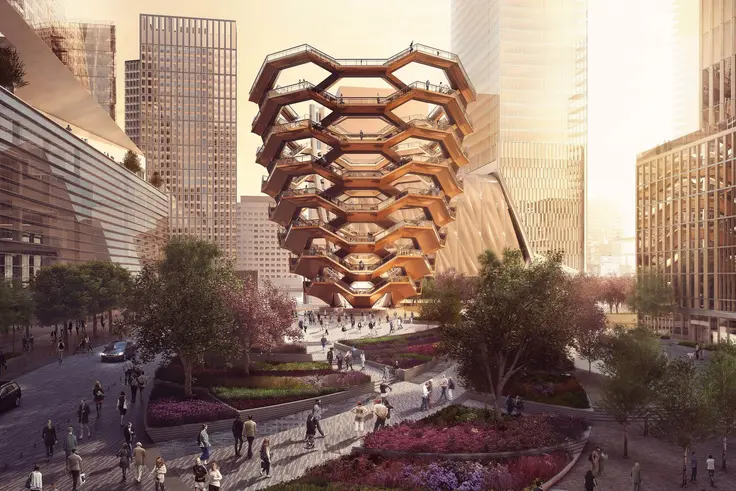 Enlarge Image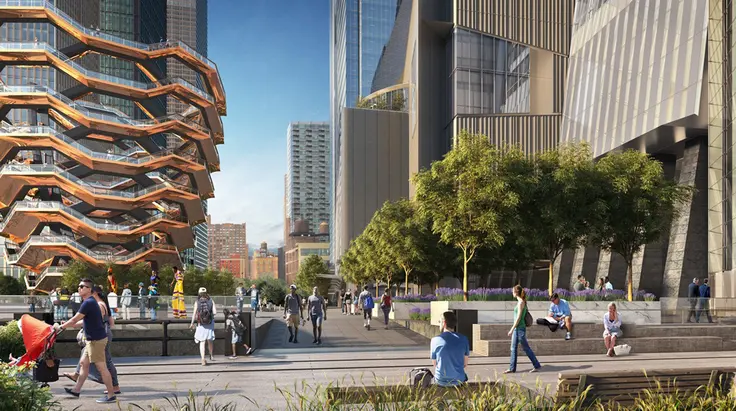 Enlarge Image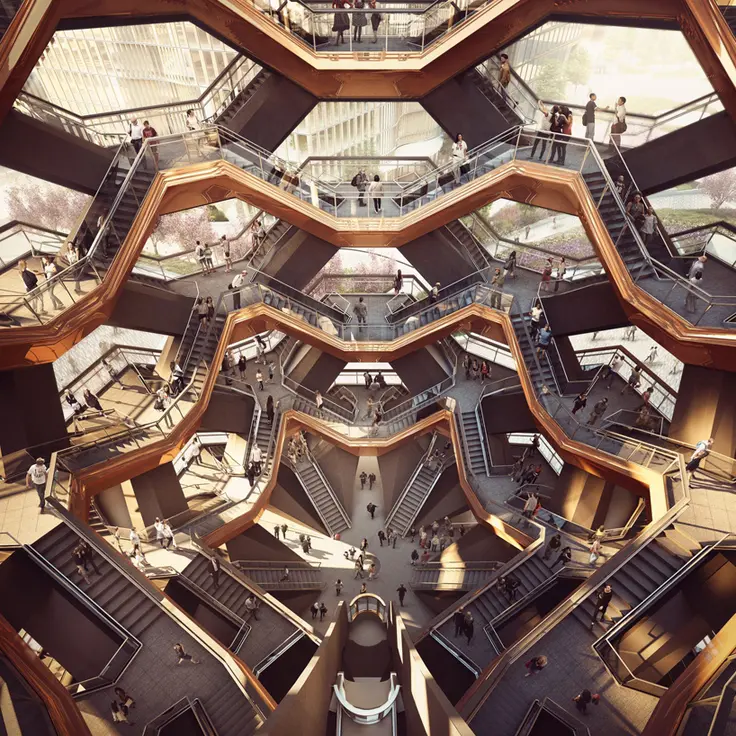 Enlarge Image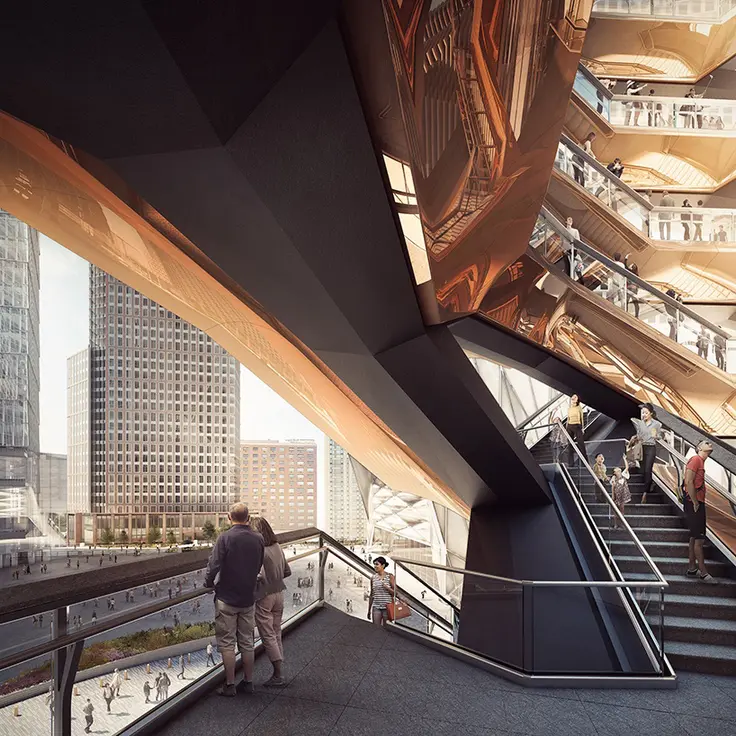 Enlarge Image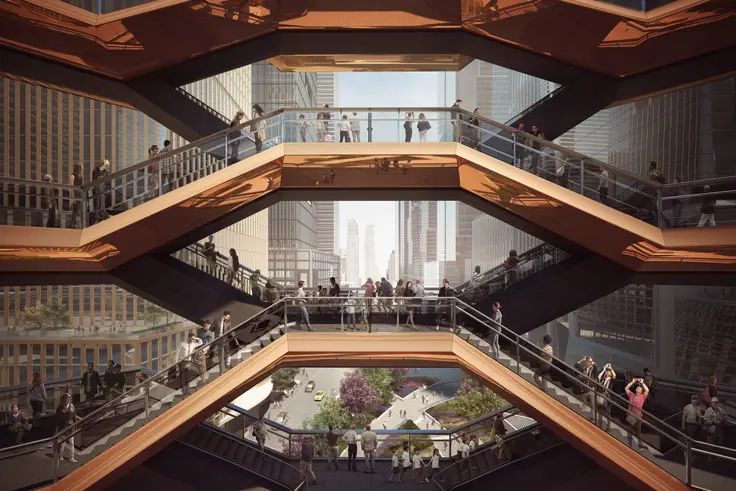 Enlarge Image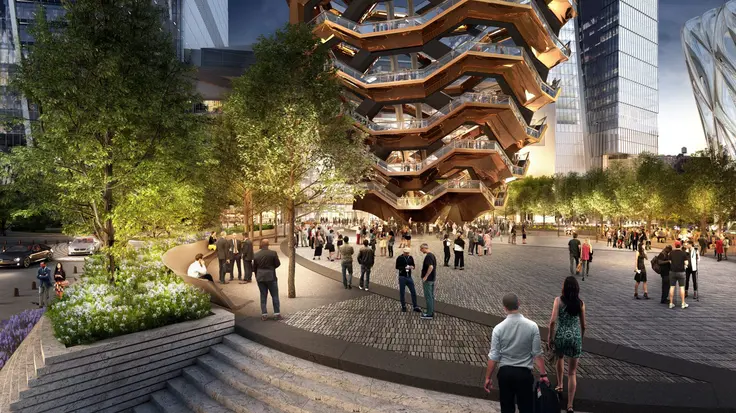 Enlarge Image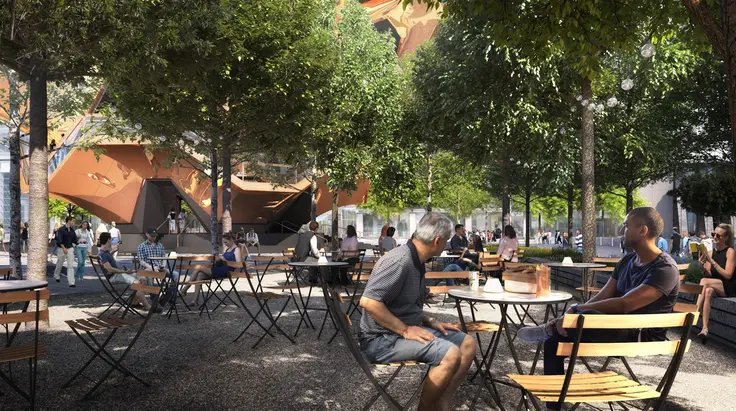 Enlarge Image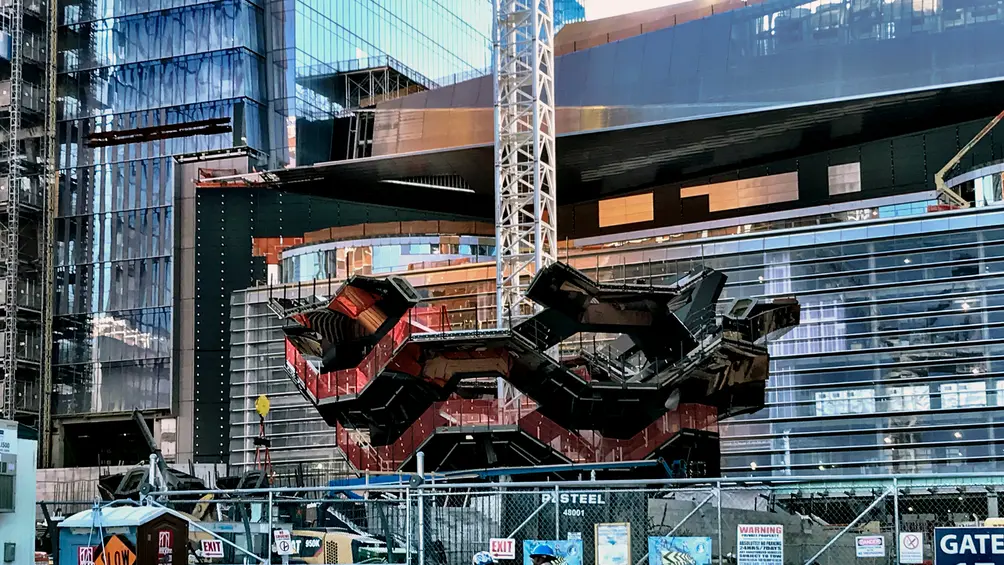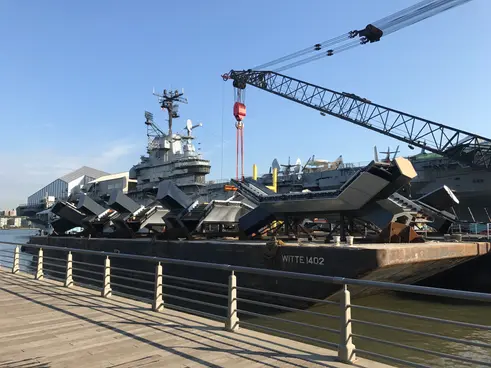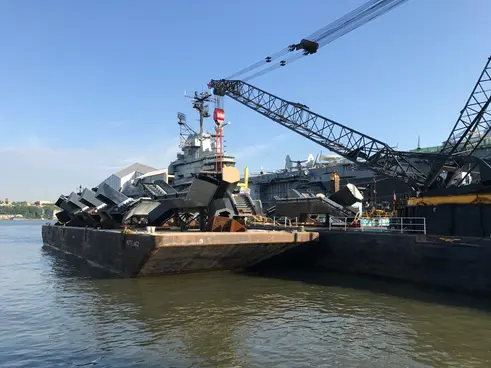 Planning for the project dates back to 2013 when Chairman and owner of Related Companies, Stephen Ross, announced an $100 million budget. At the time, the sculpture had yet to be designed, as the company held a contest of high-profile sculptors—from Anish Kapoor to Jeff Koons—to take over design. Even before Heatherwick came on board, Ross anticipated success for the landmark, heralding it as what will soon be "New York's Eiffel Tower and more symbolic than the Christmas Tree at Rockefeller Center."
With every day, the once mystified megaproject of Hudson Yards comes more and more to fruition. Today, the luxury rental
One Hudson Yards
is currently leasing from $4,890/month and the 88-story luxury condominium at
15 Hudson Yards
has apartments starting from $3.905M.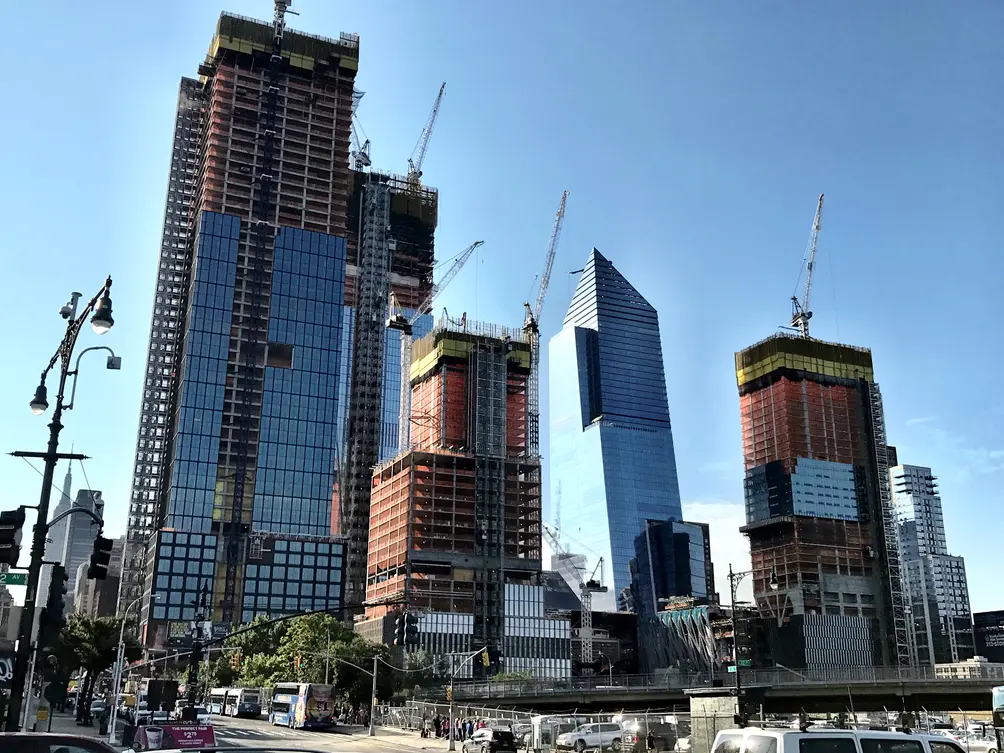 Additional Info About the Building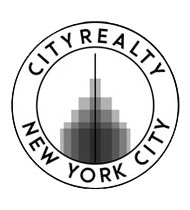 Contributor
Julian McBride
Julian is a Content Intern at CityRealty and a contributing writer for Market Insight. He's a native New Yorker and attends Brown University.