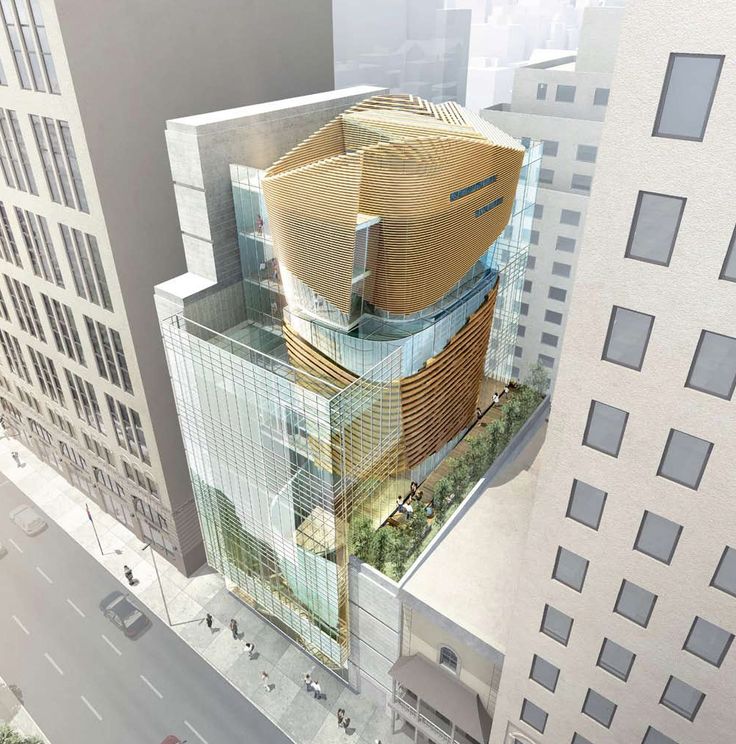 New York is truly an international city. In recent years, a number of companies and institutions from far and wide have committed to significantly growing their footprints in the Big Apple. As new spaces for institutions from Turkey, United Arab Emirates, and Sweden take root on Manhattan's east side, a visionary new home for the
Korean Cultural Center New York
has begun to rise from its narrow lot at
122 East 32nd Street
.
From a mid-block site lying at the junction of Koreatown, NoMad, and
Murray Hill
, the new 33,000-square-foot Korean Cultural Center building will house administration offices, exhibition space, gardens, artists studios, a library, and a 200-seat theater. Designed by Seoul-based
Samoo Architects and Engineers
, the 2010 competition-winning design features a beautiful, multi-layered facade to swoosh some 120 feet high, and to encase three sculptural, culturally-referenced figures within.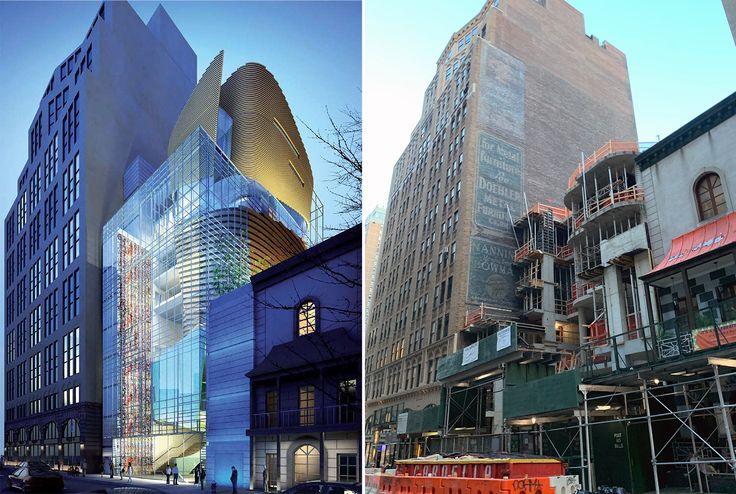 Enlarge Image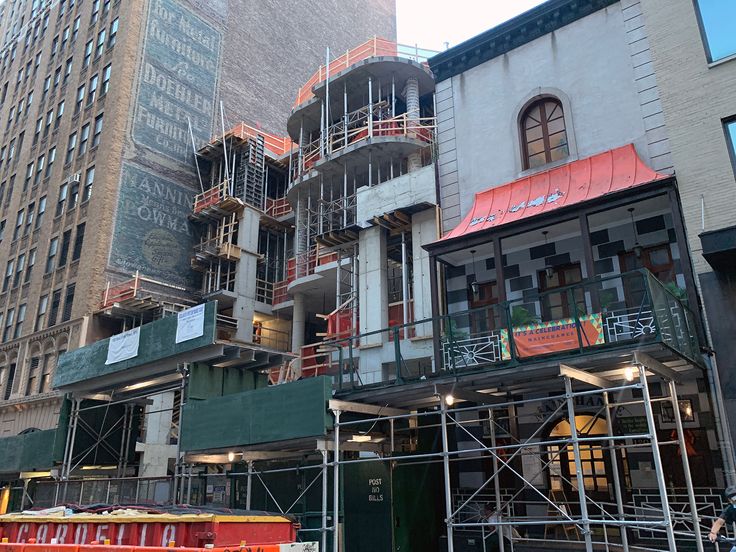 Enlarge Image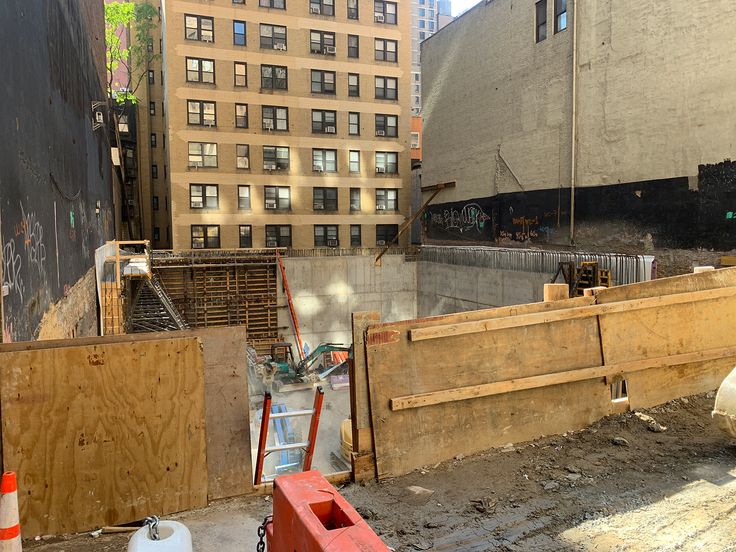 Enlarge Image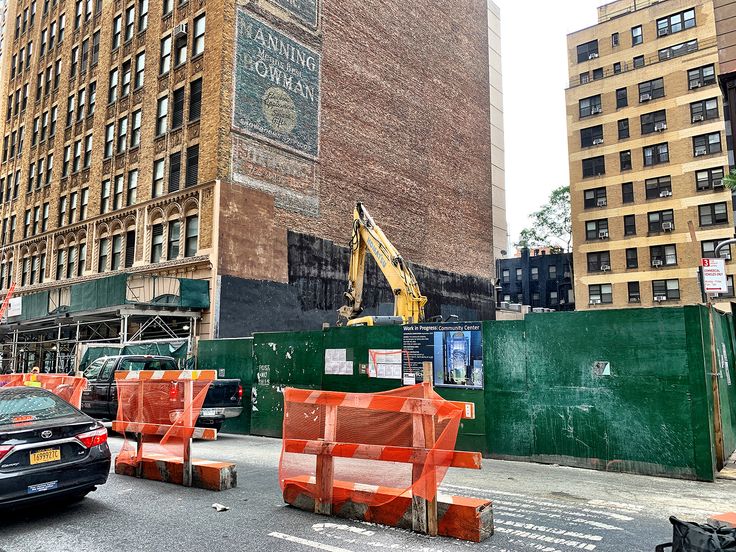 Enlarge Image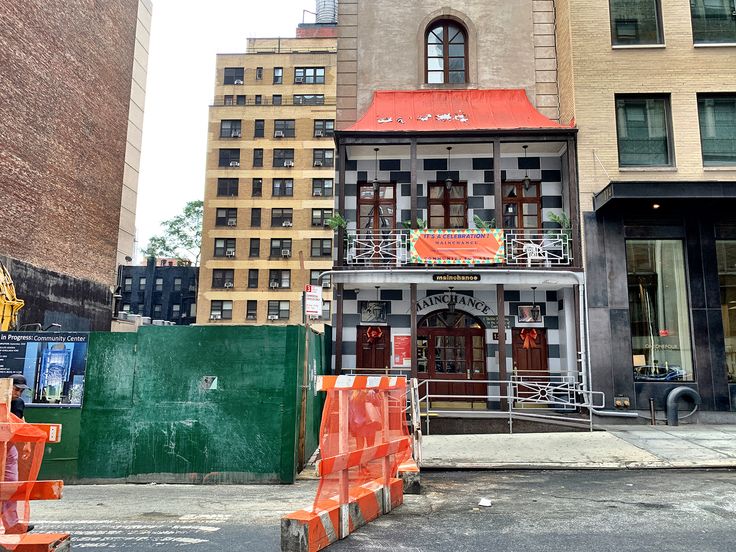 Enlarge Image
According to the architects, a salient goal of the design is to "embody the modern Korean sensibility of innovation in harmony with tradition." The illuminated sculptural figures behind the transparent facade will be clad in polished ceramic for Heaven, rough terracotta for Earth, and milled wood for Humanity. "The transparency of the façade opens the building's activities to street life and energizes the surrounding area," said Mr. Soon Woo Kwon Principal at SAMOO. The acclaimed designers at
L'Observatoire International
are in charge of the lighting effects. "An open frame directly behind the glass will provide a canvas for display panels that convey a changing visual message to the passers-by," explains their project page.
Situated mid-block between Park and Lexington Avenues, a few blocks from the heart of growing K-Town, a mix of cultural and community spaces will stretch across the seven-floor building. The building is thought of as three distinctive zones comprised of soaring public spaces, semi-public lecture rooms, and private administrative offices/artist studios. A below-grade 200-seat theater will be used for events, lectures, and performances. An exhibition space will be on the second floor, an arts and crafts center on the fourth floor, classrooms on the fifth floor, and administrative offices on the uppermost levels.
A recent site visit shows much of the project's foundation is complete. The cultural center has been planned for at least a decade. According to city records, the Consulate General of the Republic of Korea in New York acquired the site for $15.8 million back in 2008, which included nearly 4,500 square feet of air rights from the neighboring
Mainchance Drop-In Center
. The building will likely finish sometime in 2021 and will strive for LEED accreditation.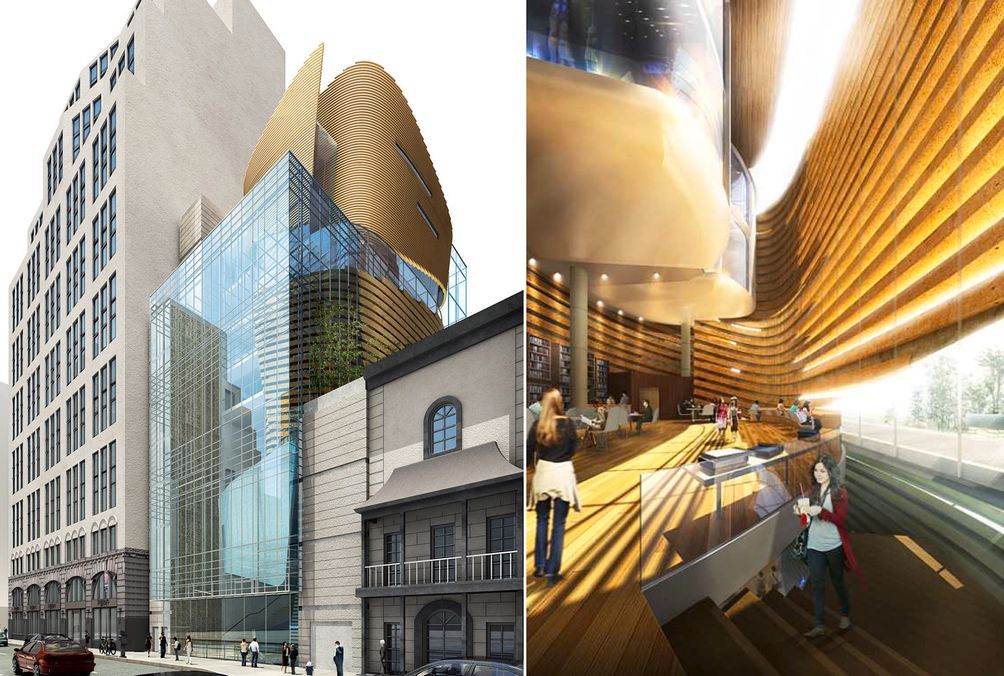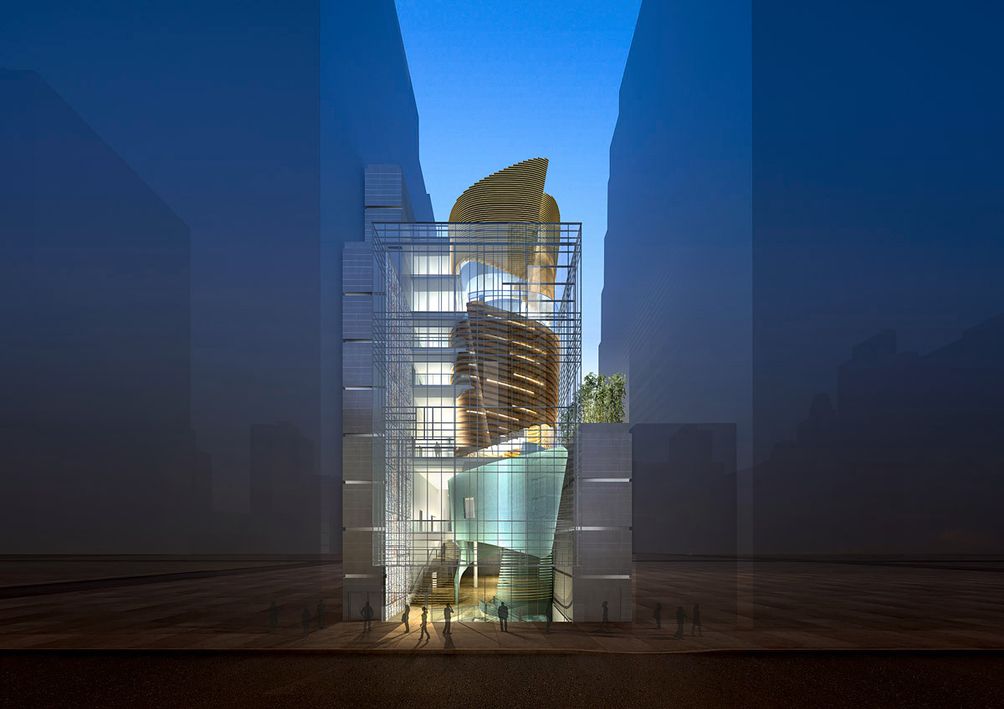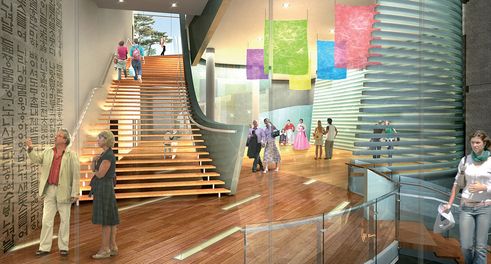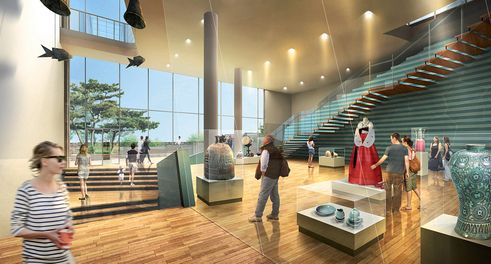 Additional Info About the Building
Get the latest updates!
Before you leave,
sign up for insider access
to the latest listings.
It's 100% free!