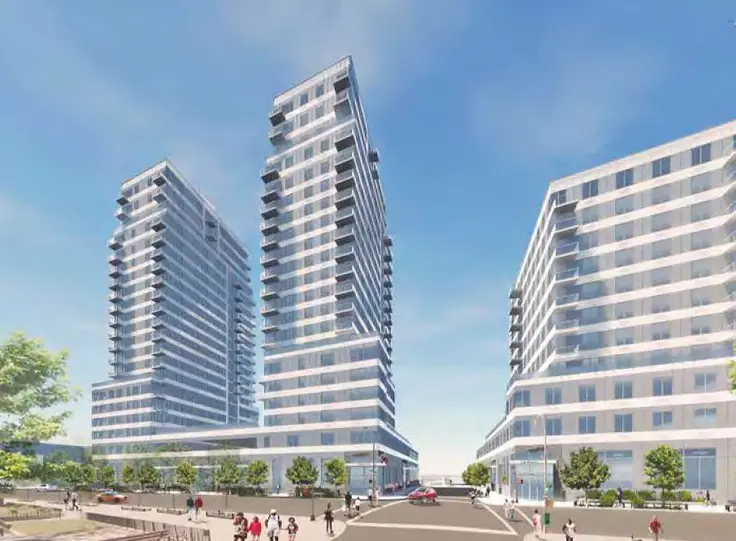 UPDATE 5/3/2018:
Adding to the already massive (and ever-changing) development by the Red Apple Group, the
Ocean Dreams
complex will now consist of a third tower (far right structure in above rendering). The tower has made an appearance in
past renderings
but has been shrouded in mystery due to unfiled permits. However, the city's
Environmental Assessment Statement
(EAS), dated in February of this year, outlines the minor modifications to the special permits the entire development was previously granted, giving us insight on what we can expect for the third structure. The EAS also gave us even more new renderings of the development.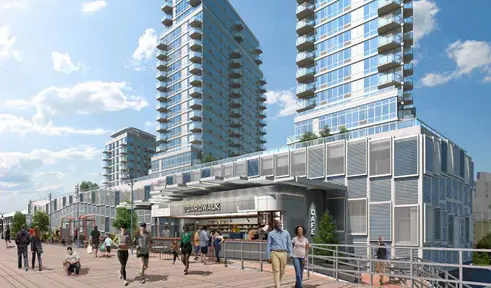 We now know the third tower will rise on an adjacent vacant lot at 3616 Surf Avenue, referred to as Zoning Lot A, and will contain 11 stories with a 2- to 3-story L-shaped base wrapping around Surf Avenue and West 36th Street. Along with a two-story attended parking facility for 170 cars, the EAS states the developer is going for 79 market-rate units. Of course, since permits have yet to be filed, this number may change.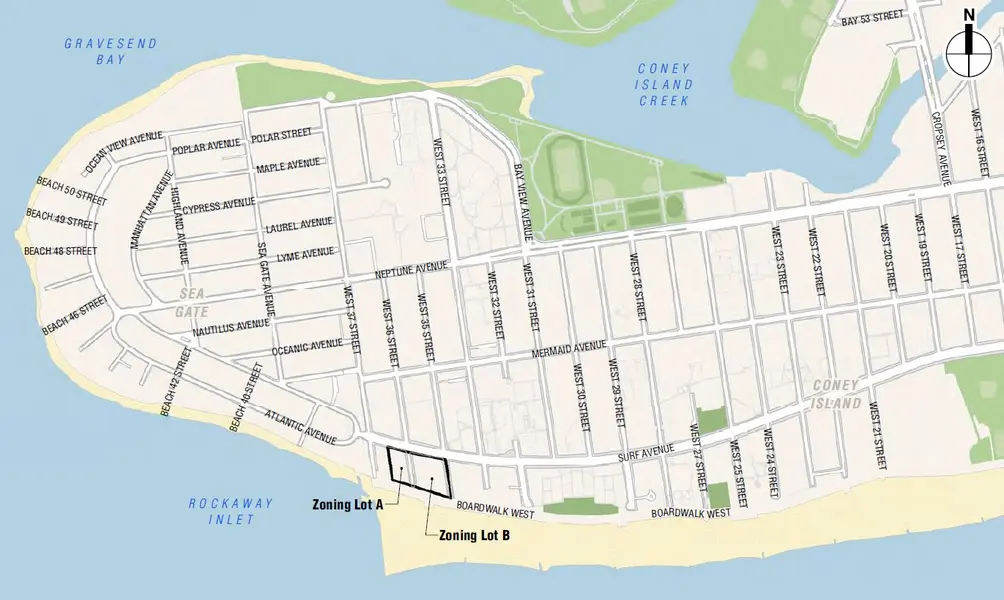 With the addition of the third tower, Ocean Dreams will now feature 504 rentals total. It is expected to be completed by 2021.
–––––––––––––––––––––––––––––––––––––––––––––––––
Original post published 4/27/2018: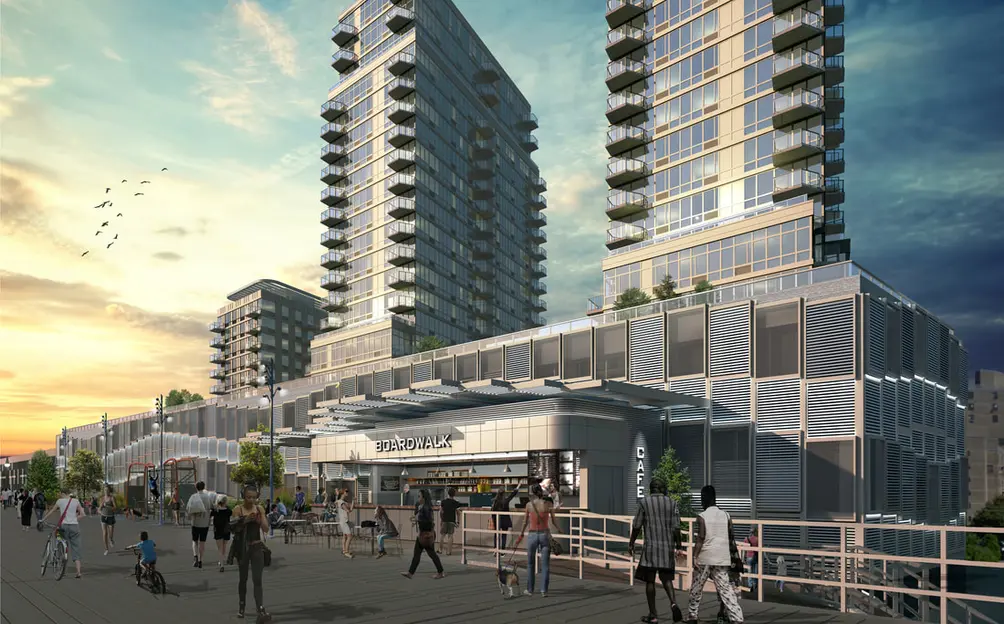 Updated permits now show the 21-story project will house 425 units – down from the 440
reported earlier this year.
The complex will be made up of two towers (east and west) and feature 20,685 square feet of commercial space and 327,778 square feet of residential, meaning each unit will average 770 square feet.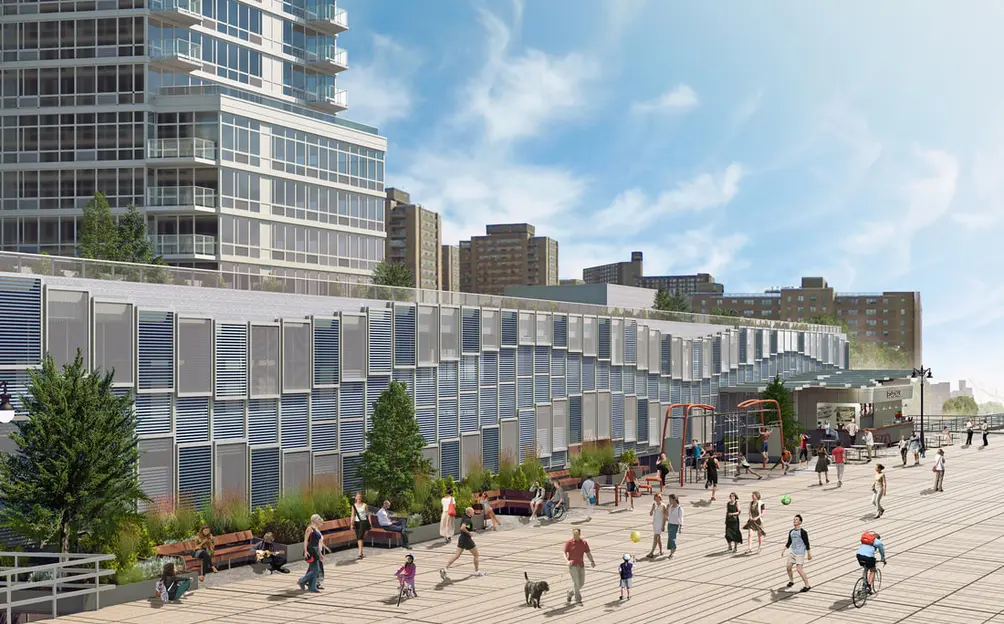 Catsimatidis, who once said he wanted to make the development
look like Miami Beach
, has big plans for amenities too; the floor schedule calls for valet service, a business center, a pool, a three-level parking garage for 301 cars, two rooftop terraces, two tenant lounges, a fitness center, and a children's playroom. There are also some conventional amenities such as a bike room, package room, tenant storage, and balconies.
According to
Coney Island News
, there will be a supermarket and a drug store on Surf Avenue, as well as a restaurant on the boardwalk. Ocean Dreams is expected to open in the spring or summer of 2019.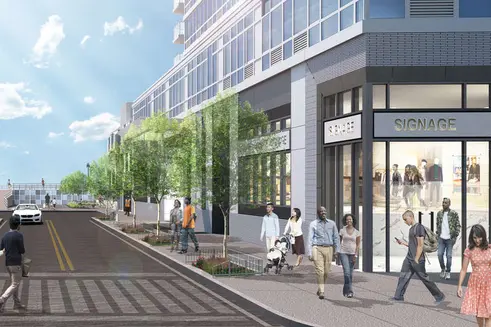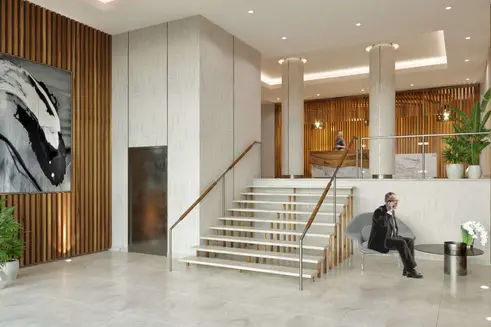 On affordability, Catsimatidis told
YIMBY
in February, "From the point of diversity, I think it's not perfect, but you have a lot of affordable housing in Coney Island, I think that we're putting up middle-class housing. I'm certain that it adds to the quality of the neighborhood, and adds to diversity, you know, you need a little bit of everybody."
Market-rate rentals it is then.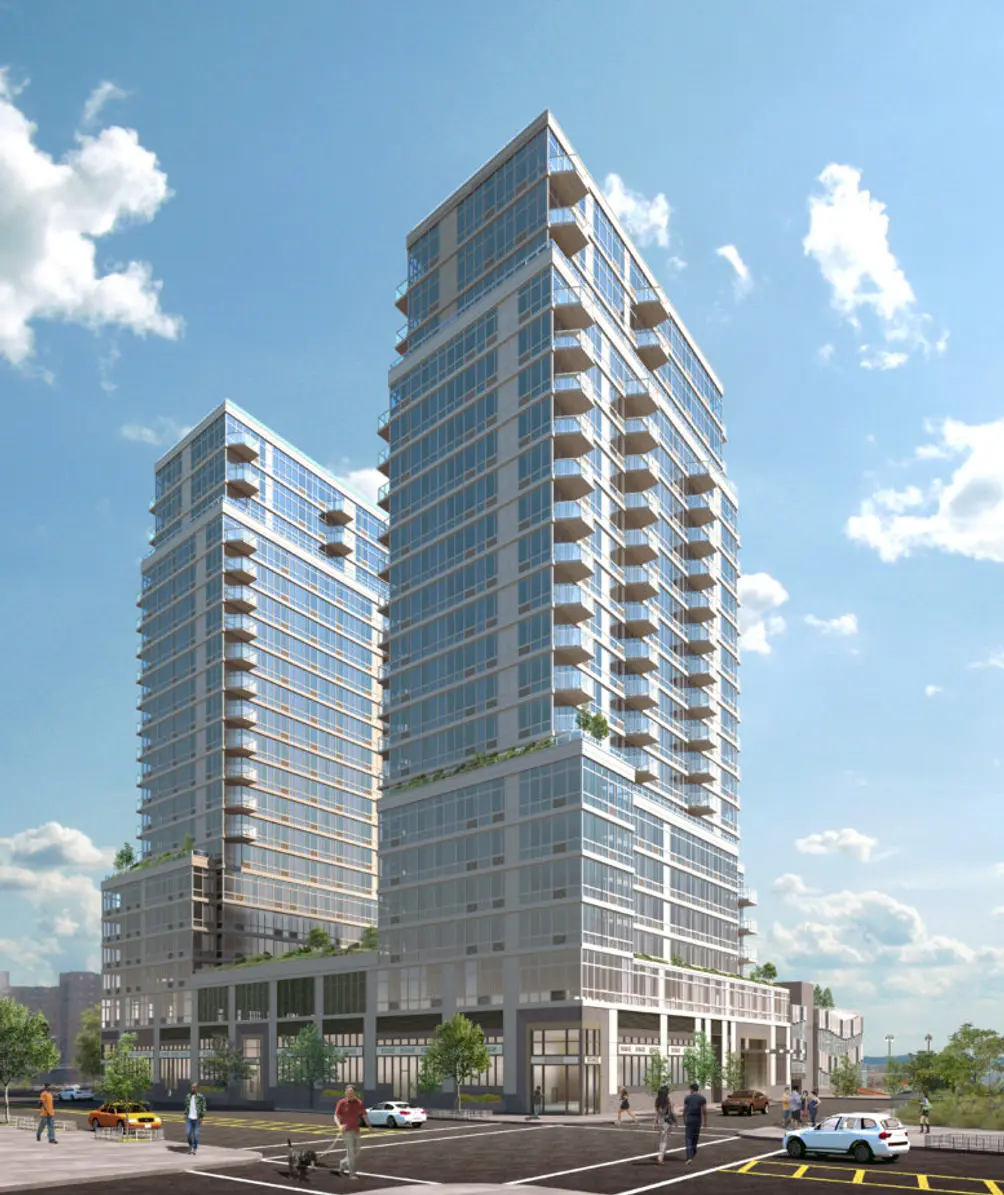 Additional Info About the Building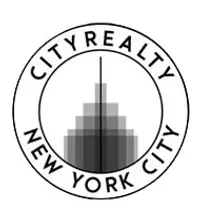 Content Specialist
Sandra Herrera
Sandra Herrera is a writer, editor, and graphic designer based in Brooklyn, NY.