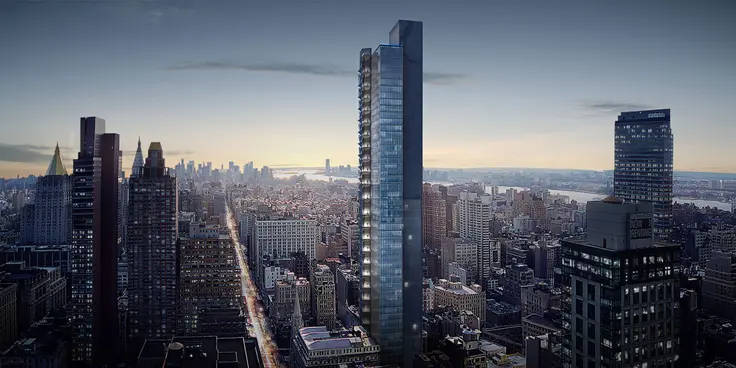 We thought it might be a mistake or just a shelved design, but the ungainly office tower to replace the old Bancroft Building is alive and well. Yesterday, a DOB filing of the customary
ZD-1 zoning diagram
came online, showing a site plan, section, and axonometric drawing mirroring renderings uncovered this past April.
To be developed by Ziel Feldman's HFZ Capital and designed by the
Bjarke Ingels Group
, the towering project will rise from a through-block parcel at 3-7 West 29th Street, directly west of Marble Collegiate Church. The developer acquired much of the NoMad site from the church in 2013 for
$75.43 million
and amassed a stack of development rights to further enlarge the scheme.
Once planned as a
fidgety condo tower
designed by Moshe Safdie, HFZ changed course as the condo market began to wane. Last October,
permits were filed
for a 34-floor office tower with 301,167-square feet, but sources
told The Real Deal
last December, that the true plan is to build a tower double that size.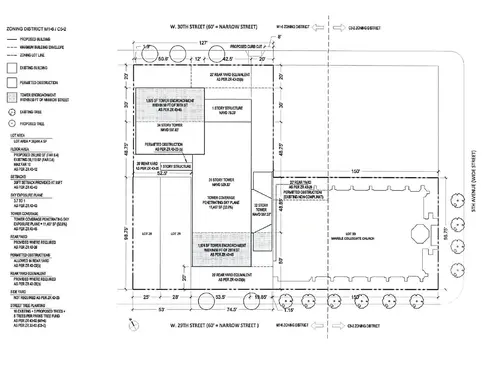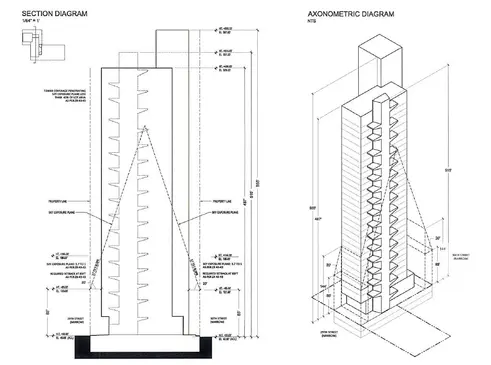 Renderings now posted on
HFZ's website
portray a tower of at least 50 floors, 800 feet high, while the filings and new zoning diagram show a tower shy of 600 feet. The site notes the 600,000 square foot project, dubbed "29th & 5th," is aspiring to become not just a Class "A" office product, but Class "A+", which will, in turn, translate to not only a better building but a higher paying tenant base. The site plan shows the building will be greatly setback from both West 29th and 30th streets and the old Safdie plans called for a public park designed by HW White along 29th.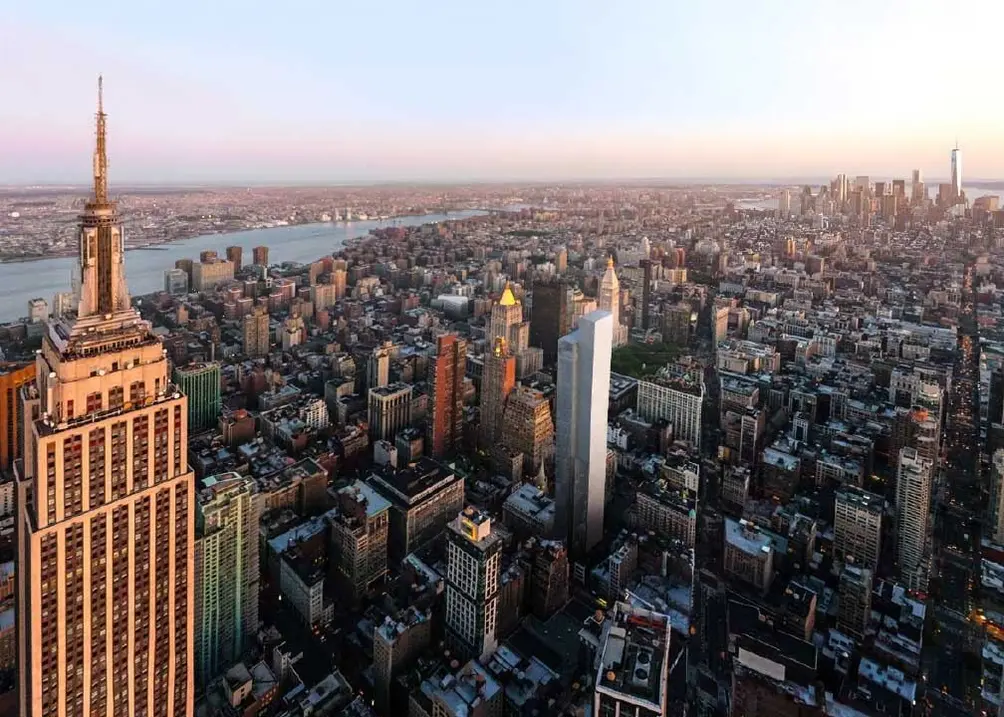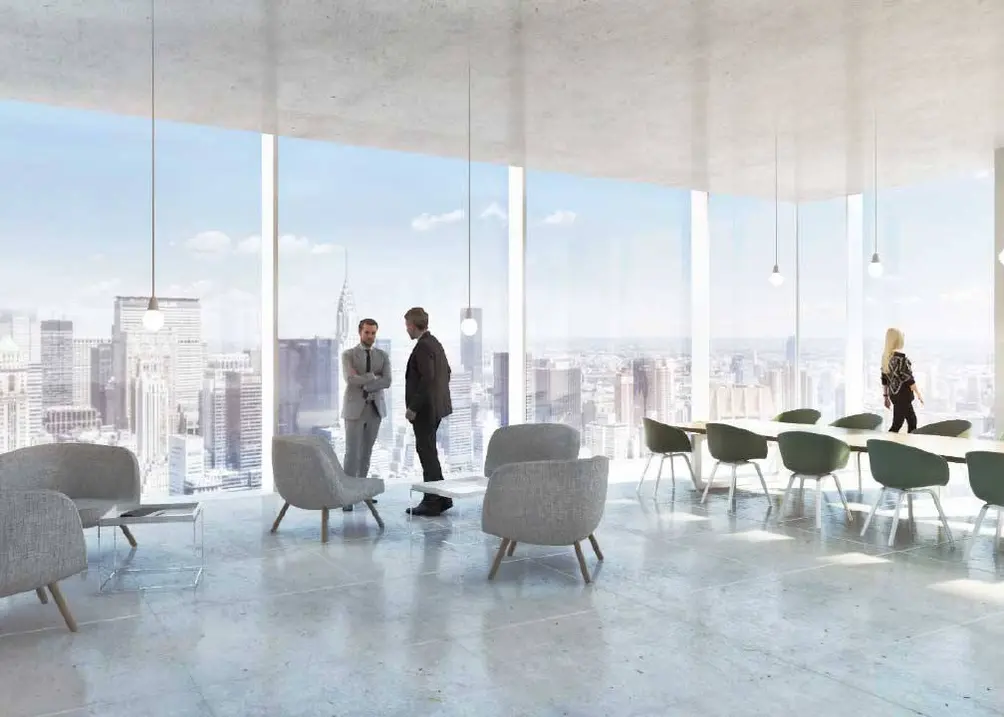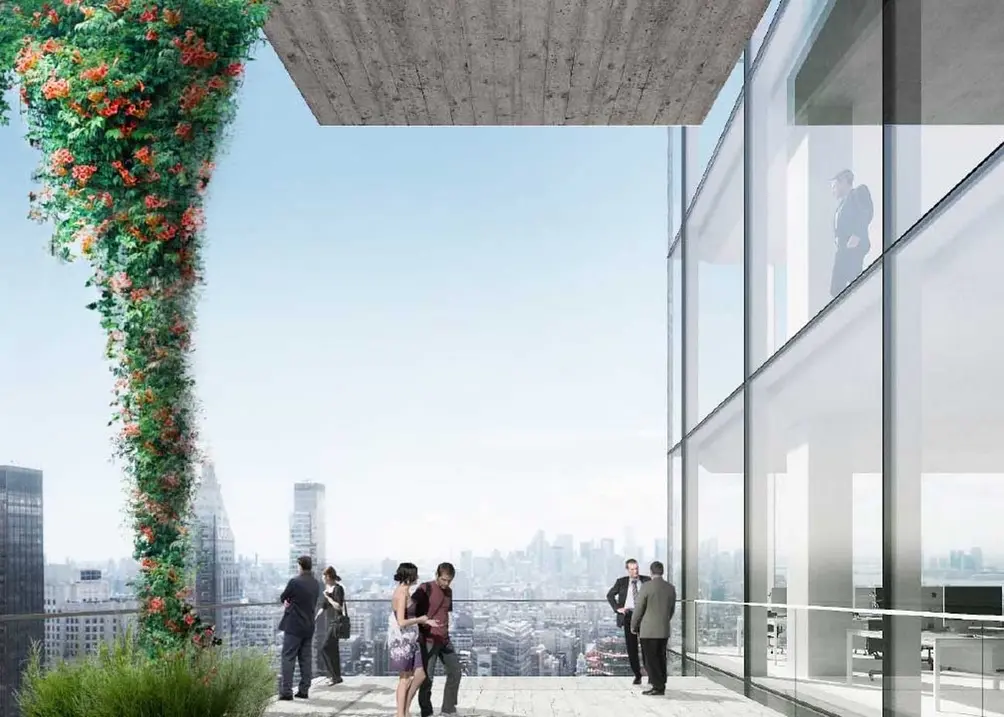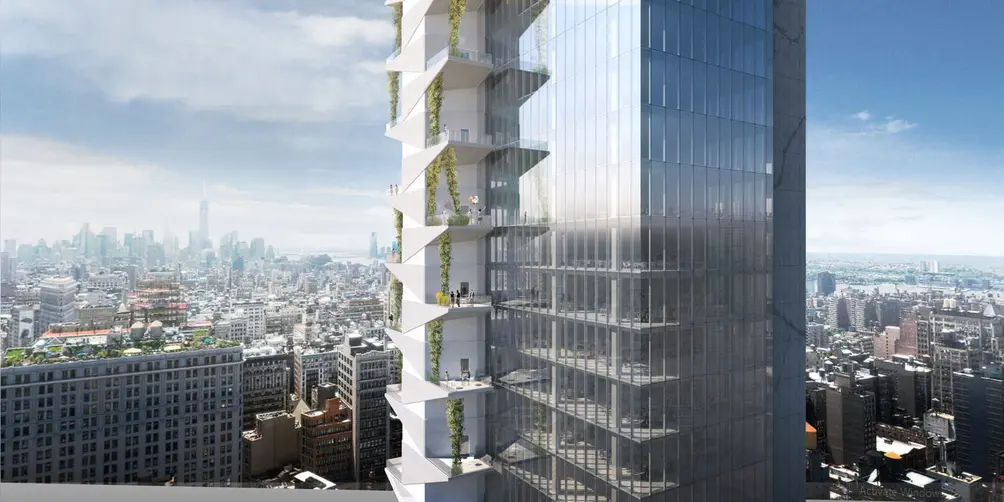 Somewhat unusual for an NYC office building, the images show the building will be constructed with a concrete frame rather than steel. The renderings also suggest that the structural and likely egress cores are moved to the perimeter, allowing for clear open floorplates for tenants, and an eyeful of concrete and blank walls for those of us on the outside.
The spartan design, which sacrifices civic sensibilities for profit, will also greatly diminish one of the city's most iconic vistas of the Empire State Building. While we're sure King Kong will never want to climb this thing, the architects do provide a Jack-and-the-Beanstalk ladder along the eastern elevation. An attempt to soften the spartan design is provided through columns of vegetation that never really seems to play out in reality.
There is some hope that the rendered views are not final, however. A recent visit to the project site shows the buildings at 9 and 11 West 29th Street are now coming down. In July,
The Real Deal reported
that HFZ acquired 9 West 29th Street for $54.3 million and 20-22 West 30th Street for $29.8 million. If somehow absorbed into the tower's footprint, this would produce a vastly different design.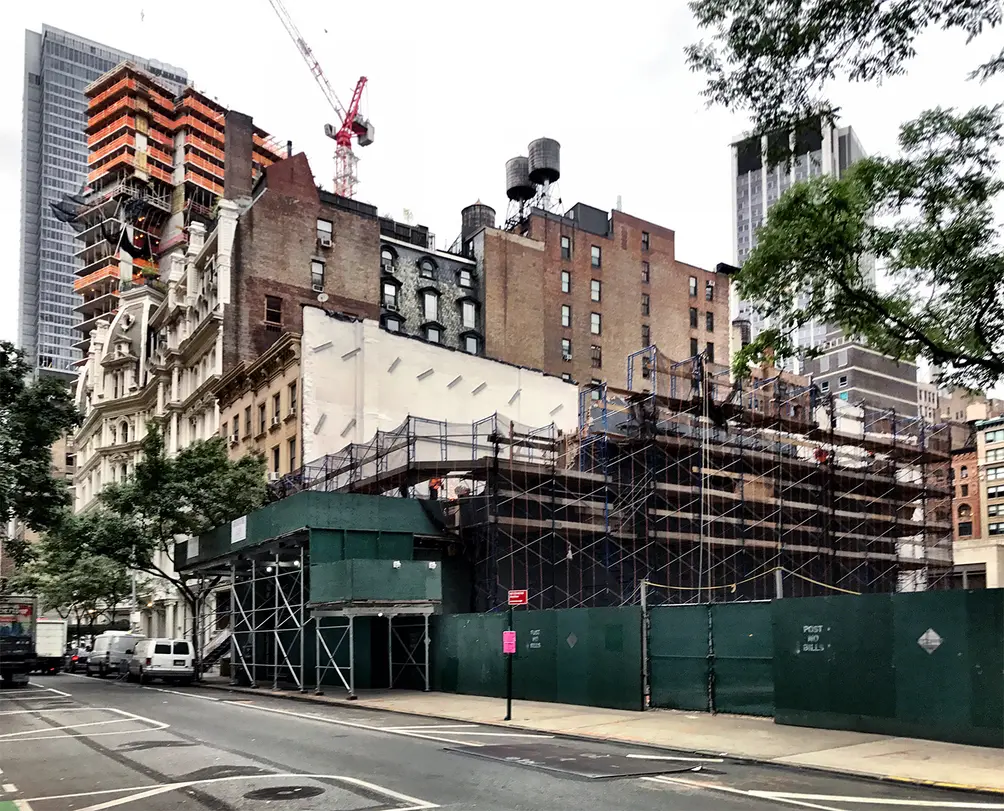 Additional Info About the Building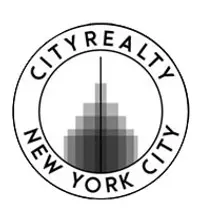 New Developments Editor
Ondel Hylton
Ondel is a lifelong New Yorker and comprehensive assessor of the city's dynamic urban landscape.