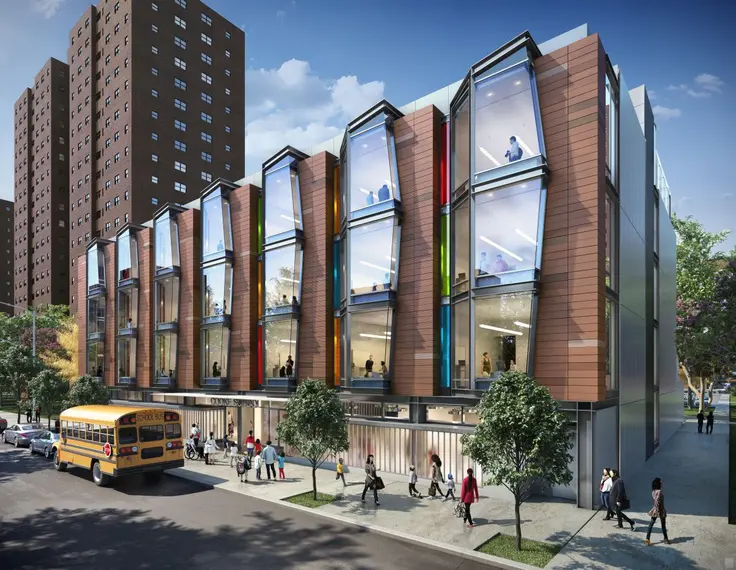 Enrollment at Harlem's public schools continues to
hit low numbers
as parents begin to favor other higher-performing options in the area, such as charter and private schools. And while Harlem is in need of a public education revamp - especially as gentrification spreads - it seems construction efforts have been put into the alternatives. De Blasio himself has set goals to improve public schools, but by the same token, has
strengthened the charter
and private sector by providing more support to its students and their parents - even
Diddy
(Sean Combs) got on board. So, it comes as no surprise that all four of these schools currently underway in Harlem fall into those categories. Well, at least they're not luxury condos.
Cooke School and Institute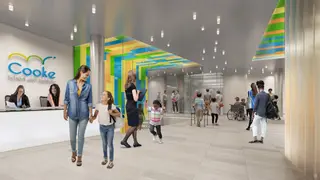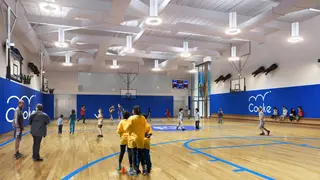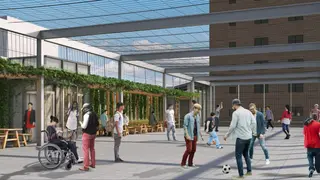 The new colorful rendering of 1713 Madison Avenue, courtesy of PBDW Architects, shows a new modern four-story facility for the Cooke School and Institute, a private special education provider that serves students from ages 5 to 18. The new facility will combine their Grammar School, Academy High School, and Institute into one East Harlem location. The property, which held a single-story structure, was bought earlier this year for $7M and
permits
(pending) were filed in August. When complete, the property will house a 67,000-square-foot freestanding building complete with amenities like a full-sized gym, several therapeutic spaces, and studios for students' rehearsals and performances.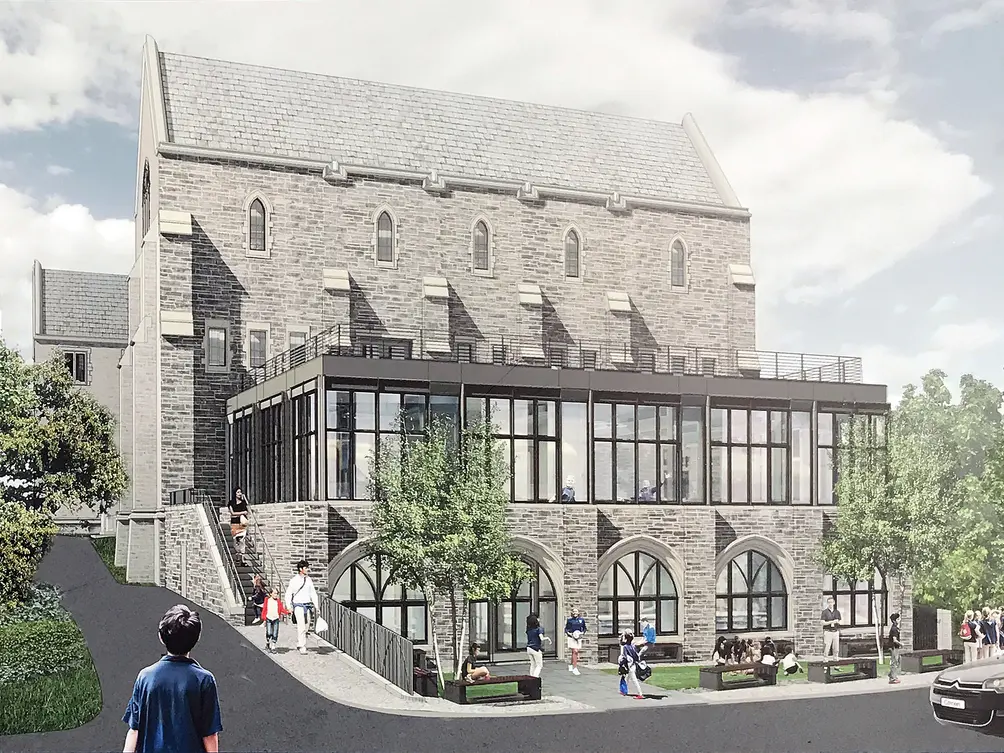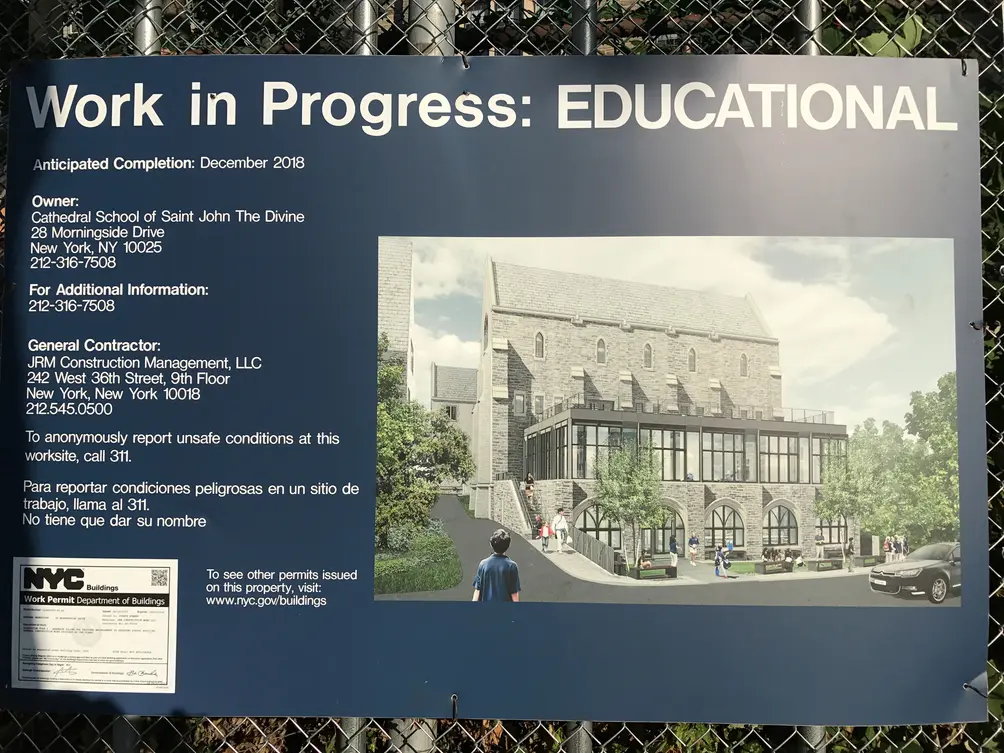 The Cathedral School of Saint John The Divine is currently in the construction phase of building a new 7,880-square-foot addition on the southern end of the existing school. The new building will have three levels, an elevator, storage space, a 2,700-square-foot media center, another dining/meeting/assembly space, and a new admissions suite. A rendering has been posted on the construction site fence with an expected completion date of December 2018. You can follow updates on the school's official
page
.
691 Saint Nicholas Avenue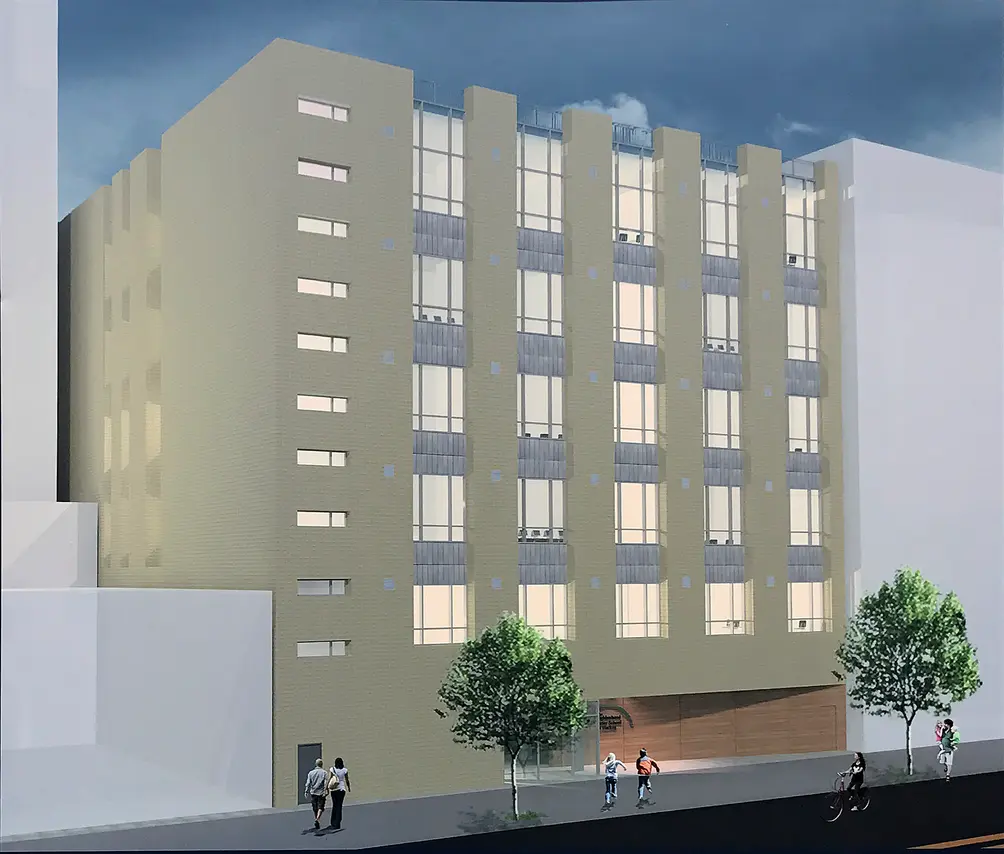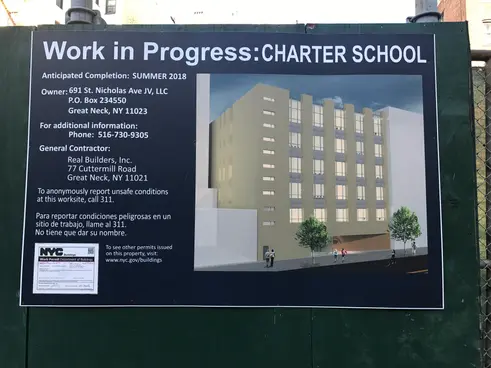 Kiumarz Geula, a developer with a
Bronx school
in the works, has filed permits for a charter school in Harlem. Construction is still in its early stages but upon completion, the 6-story building will have 41,138 square feet of school space that will include a cafeteria, gymnasium, classrooms, and offices. According to a sign posted on the construction fence, progress on the building will wrap up rather quickly - summer 2018.
Hebrew Language Academy Charter School Expansion
147 Saint Nicholas Avenue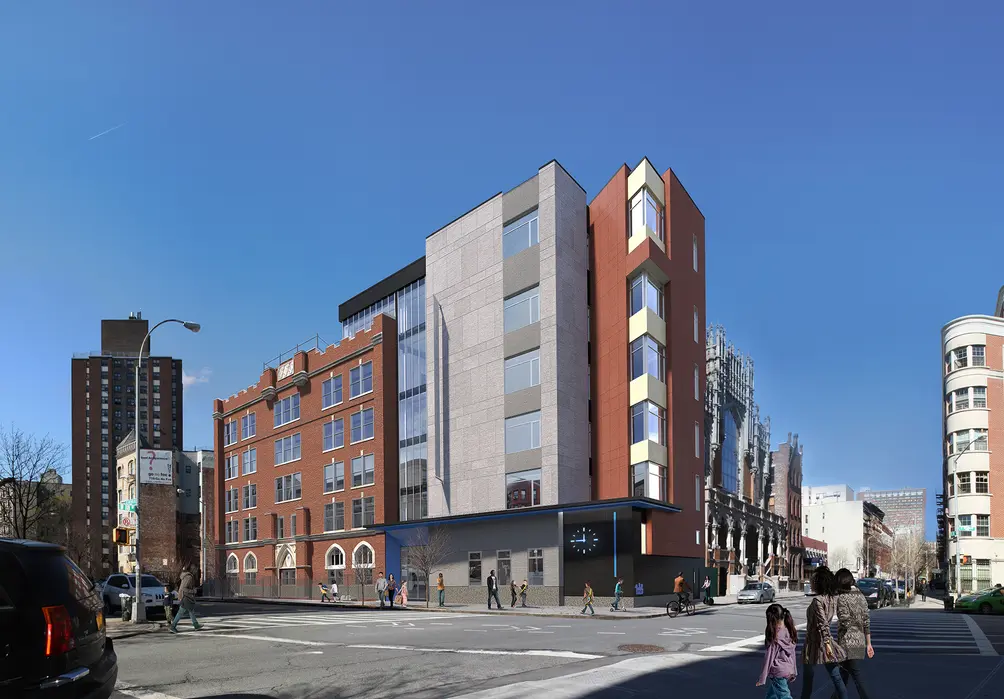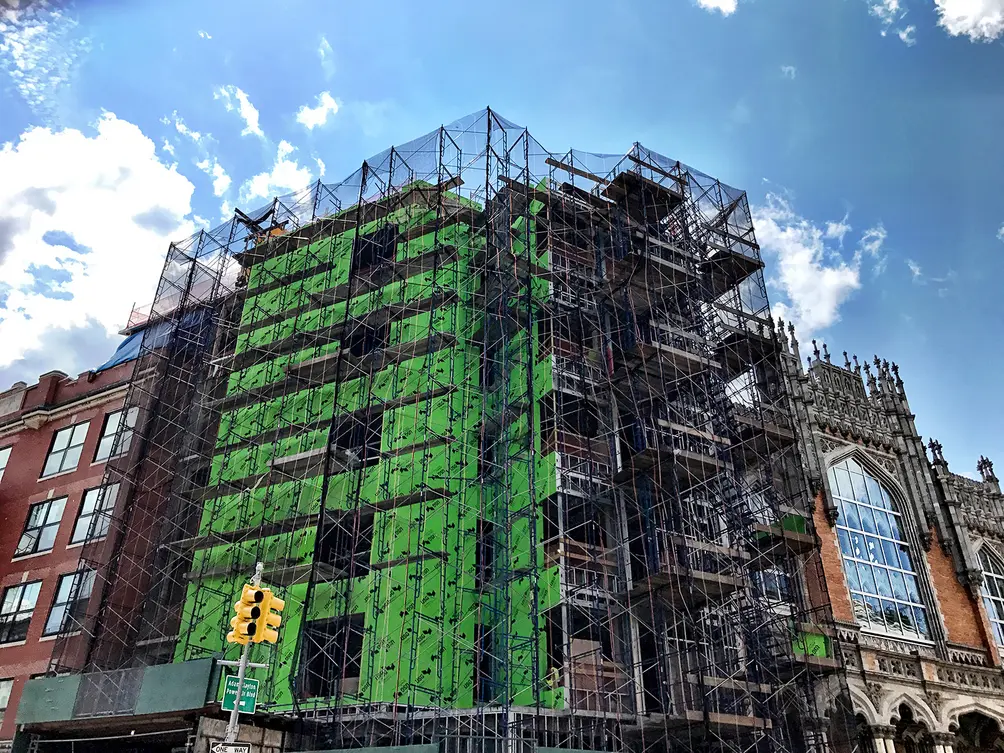 Applications for this vertical and horizontal expansion of the Hebrew Language Academy Charter School were filed back in October of 2015 and now, the Harlem structure, located between West 117th and 118th streets, has topped out. The new six-story building will hold 51,517 square feet of space and include more classrooms, offices, a faculty lounge, a cafeteria, outdoor play area, and an auditorium. Construction is scheduled to be completed next year, and renovations to the existing adjacent school will take place after hours and during the summer of 2018.
Additional Info About the Building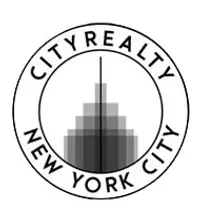 Content Specialist
Sandra Herrera
Sandra Herrera is a writer, editor, and graphic designer based in Brooklyn, NY.