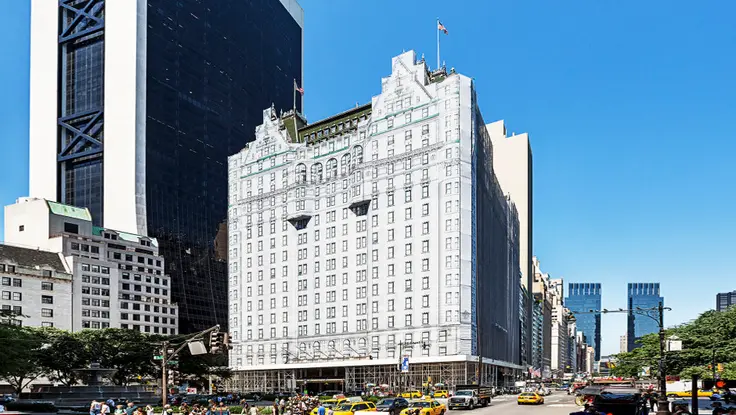 In a market like Manhattan, Realtors do what they can to make a property stand out. Often, if a home needs updating, brokers will use
virtual staging and renovations
to show the potential of the space. But Douglas Elliman broker,
Lisa Simonsen
tried something innovative: she wrapped an
Upper East Side townhouse
, a la
Christo
. Christo is known for wrapping buildings, like the Reichstag, but, to date, no individual realtor has wrapped a building as a selling strategy in New York City.
"We decided to do something outside of the box," Simonsen said. She and her team contacted Paul Britten, the owner of the building wrap and banner company
Britten
, Inc. to stage the wrap. "Everyone loves it. The neighbors even said they prefer looking at the wrap than the actual building. We're very excited to be trendsetters in this area," says Simonsen.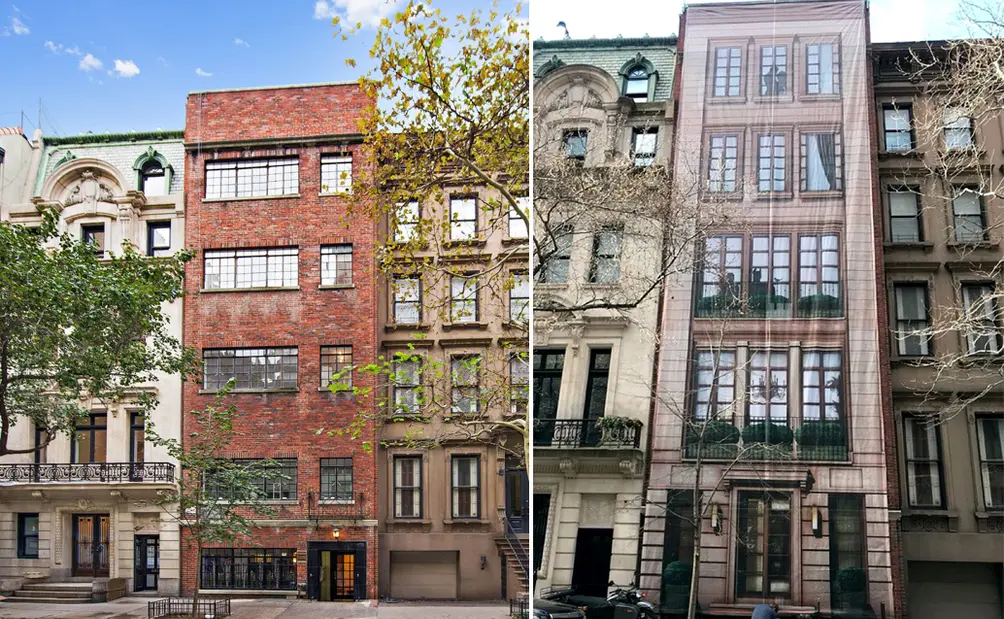 Britten, who has been in business for over 35 years, has wrapped homes before, "but they were for projects like television home renovation shows that asked us to wrap an entire house in black for the ultimate, dramatic reveal at the of the show."
More notably, and almost in scale with the Reichstag, was Britten's wrap of
The Plaza's
renovation three years ago.
Unlike the
56 East 66th Street
wrap that took one and half hours to install (after workers set the stainless hooks a few days before), the Plaza wrap took three days and eight men to install over 18 16'x 252' panels. "It was almost football field high by a football field wide with architectural mesh panels sewn and velcroed together," some before hanging, some during installation.
Britten, an architect by training, worked his way through architecture school painting signs and banners. After one year of working as an architect, his banner business took off and that was the beginning of the rest of his life.
According to Britten, "building wraps like this are quite common in Europe, where buildings are 1000 years old and most often renovated and not torn down and rebuilt, like here in America. When these historic buildings undergo restoration and cleaning, they are covered in scaffolding and a lot of these historic towns request or require that they be wrapped in architectural mesh so they are not an eyesore."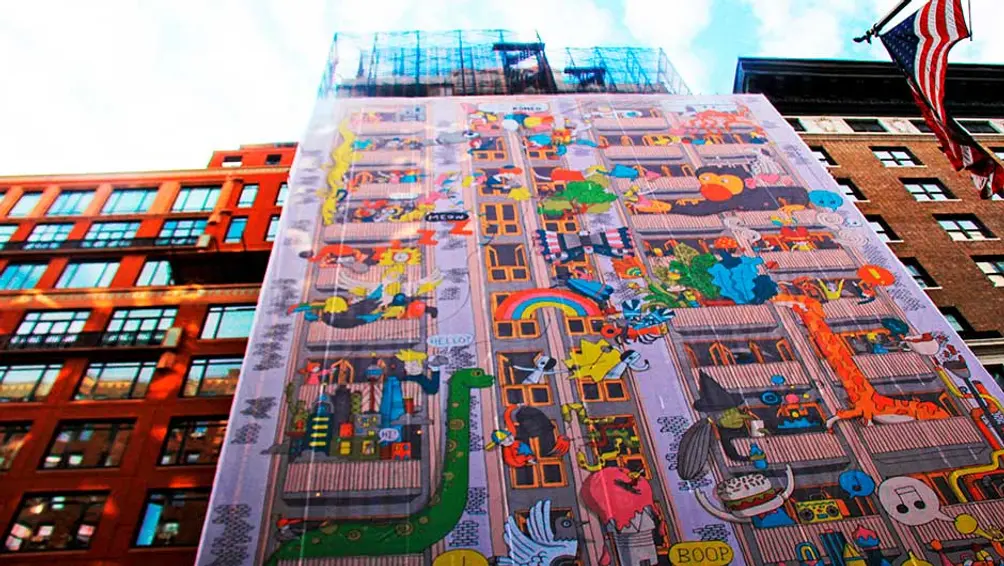 The process of making an architectural mesh is as artistic as any Christo project. Britten explains that you cannot use photography. "In New York City, the building code requires all wraps be 70% 'blow through' for safety purposes. Imagine taking a photo and perforating it with 70% holes. Because of this, there are many distortions in the image and it loses resolution and contrast. Additionally, Britten explains, the image must be exactly to scale.
Another reason you cannot use photographs is that "you need a perfectly straight angle taken with a giant camera from way from away, zoomed in to get the perfect shot. There's no way to do that," says Britten.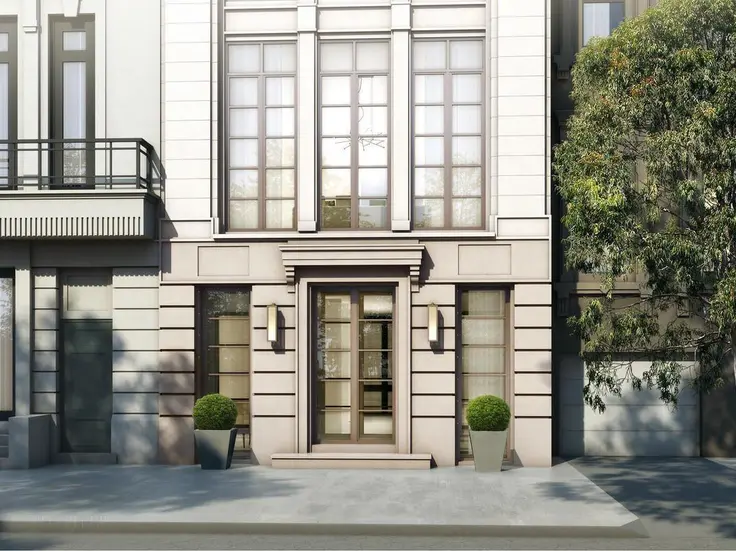 Enlarge Image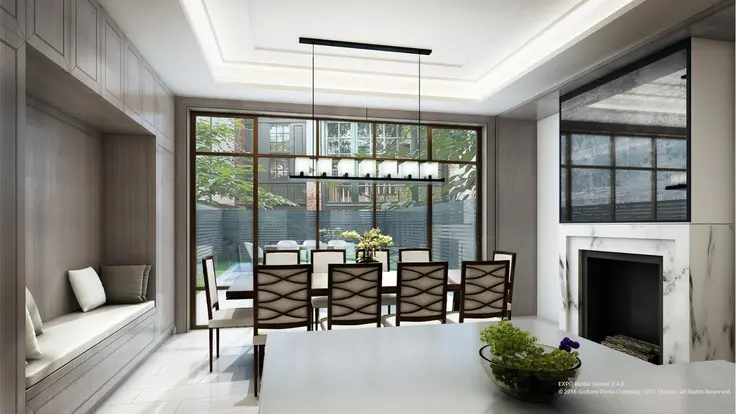 Enlarge Image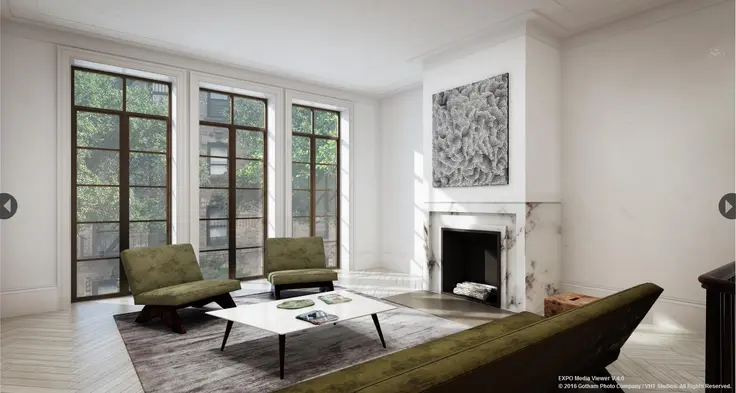 Enlarge Image
Enlarge Image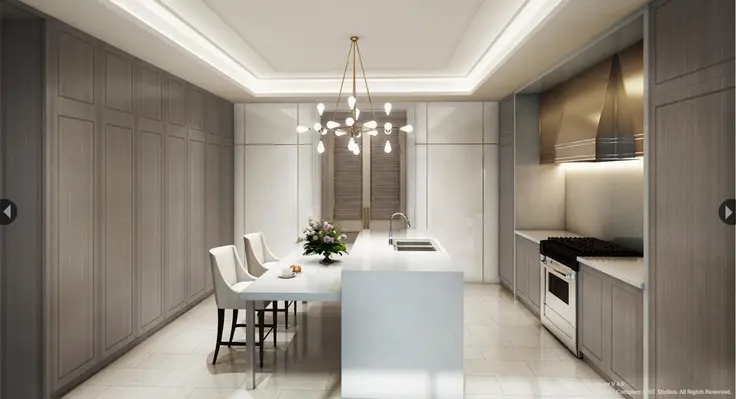 Enlarge Image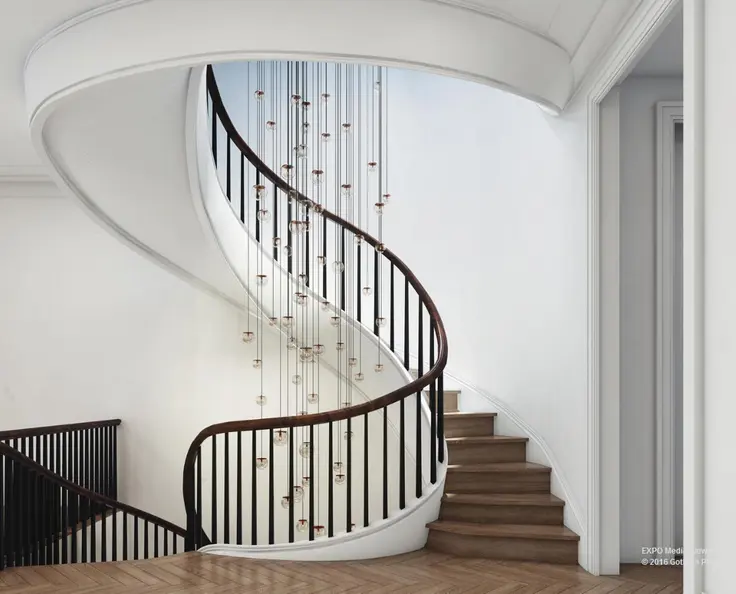 Enlarge Image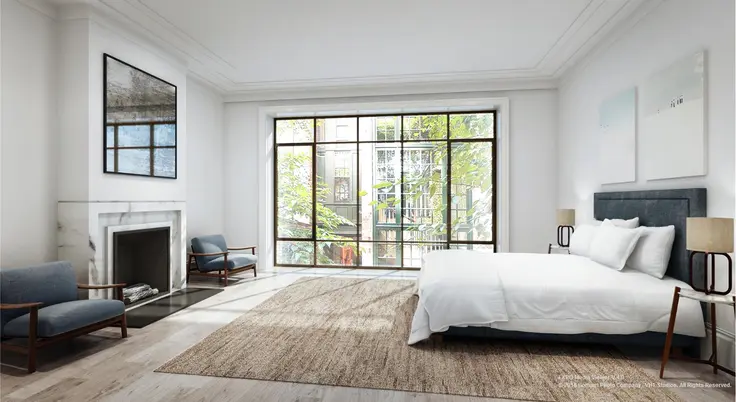 Enlarge Image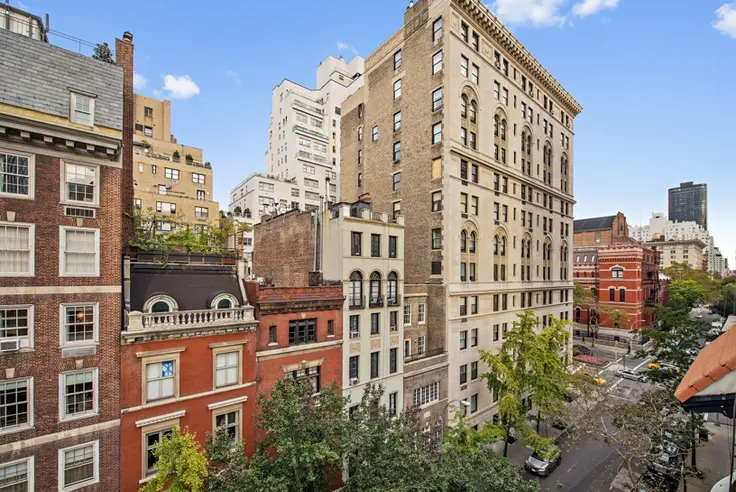 Enlarge Image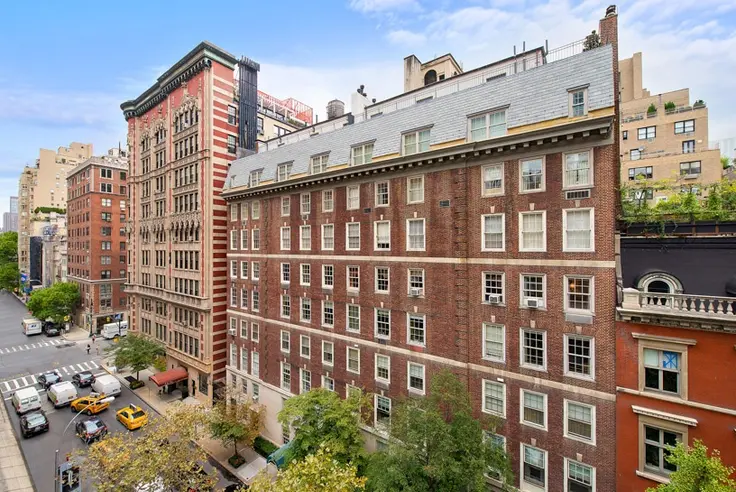 Enlarge Image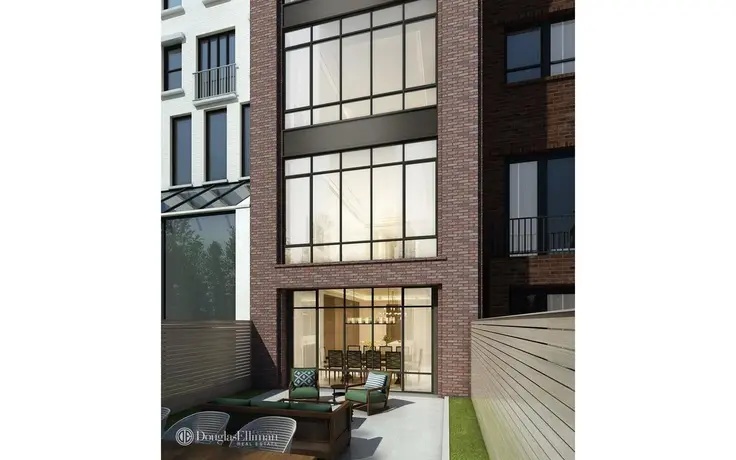 Enlarge Image
That is where Britten's architectural training sets him apart. Britten hand draws each project which is then scanned and digitally enhanced. Britten then goes back in and adds contrast. For 56 E. 66th, Britten was given a drawing of how the Simonsen team imagined the first floor, "and then I interpolated what the other floors would look like." Once the image is complete, the mesh is printed on. Britten says the mesh looks as if it has been run over by a steamroller in order to be flat enough to print on.
The final product is a true work of art. Simonsen says, "Once the building has sold, this will be something for our archives." But Britten's wraps are works of art that would be a shame to stow away. If only there was a way to repurpose them...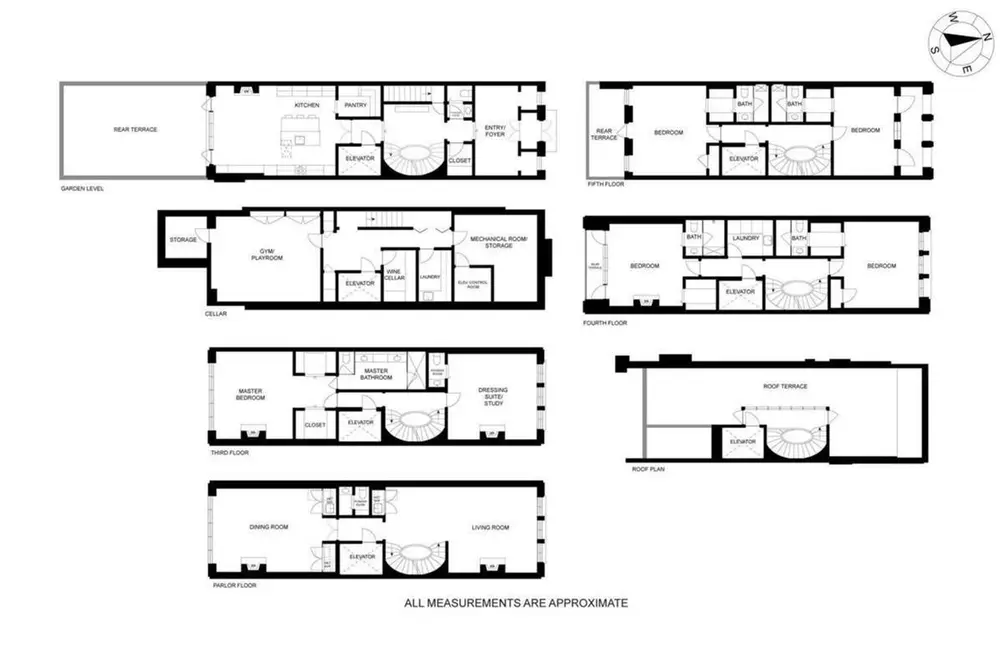 Schedule an Appointment
To tour this property, just complete the information below.
Or call us at (212) 755-5544
Additional Info About the Building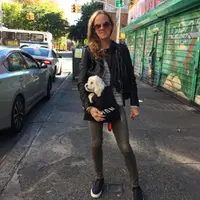 Contributing Writer
Michelle Sinclair Colman
Michelle writes children's books and also writes articles about architecture, design and real estate. Those two passions came together in Michelle's first children's book, "Urban Babies Wear Black." Michelle has a Master's degree in Sociology from the University of Minnesota and a Master's degree in the Cities Program from the London School of Economics.
Book a Tour or get more information about any of these properties