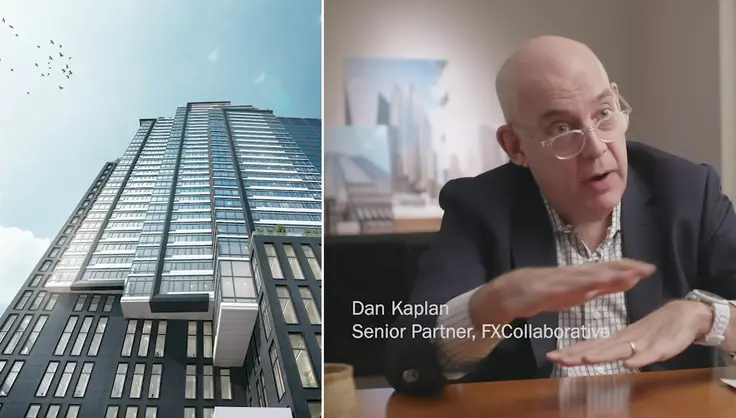 SL Green Realty, New York City's largest office landlord, announced in November that they will begin work on a mixed-use tower at
185 Broadway
in the
Financial District
. While the prime site is nestled between downtown's two biggest transit hubs, the Fulton Center and the Oculus, the project will contain a modest 260,000 square feet of floor area featuring retail, offices, and apartments across 31 floors.
As foundation work ramps up,
SL Greene
has released new marketing materials showing leasing plans for the commercial spaces and a film narrated by the building's architect, Dan Kaplan of
FXCollaborative
.
Given the tower's valuable location at the corner of Broadway and Dey Street, much of the ground floor will be dedicated to retail and the four floors will accommodate either more retail or office space. Programmed above will be 209 rental apartments in studio to three bedroom configurations. Thirty percent of apartments (63) will be earmarked as affordable housing, qualifying the project for a 35-year property tax abatement.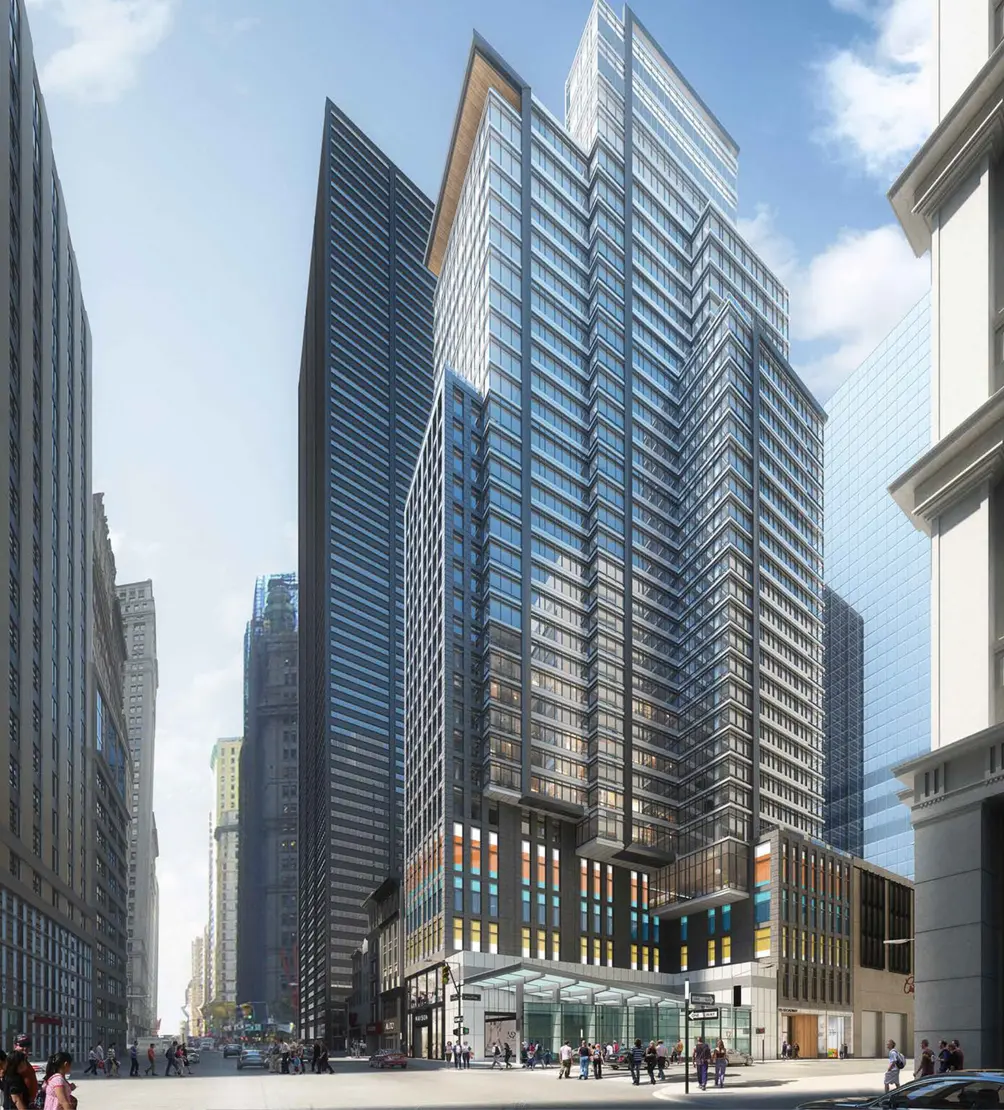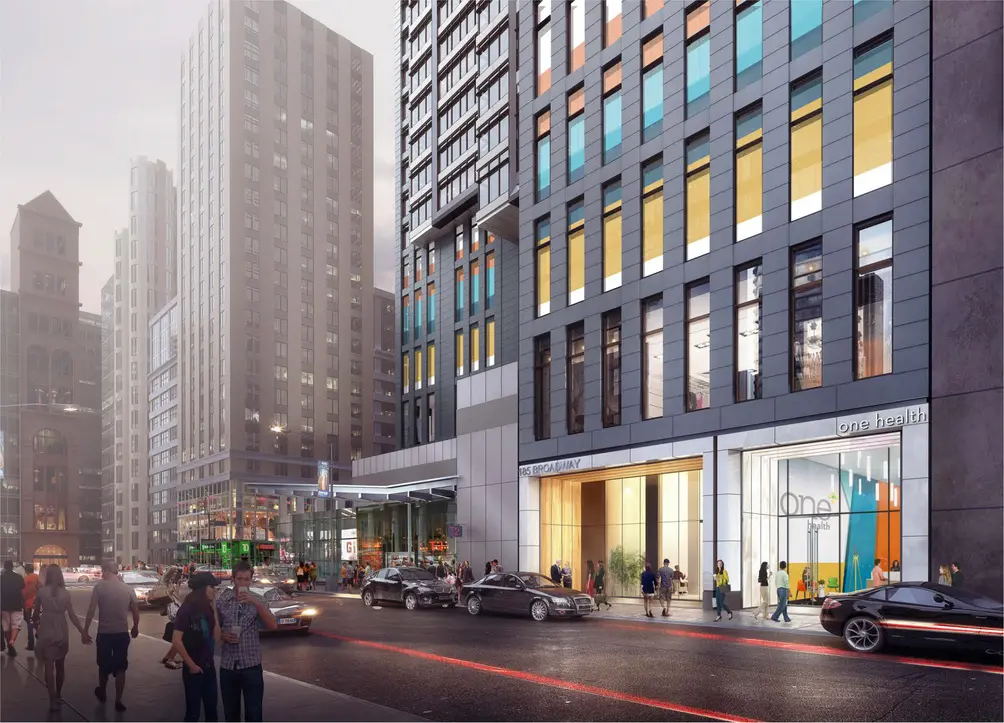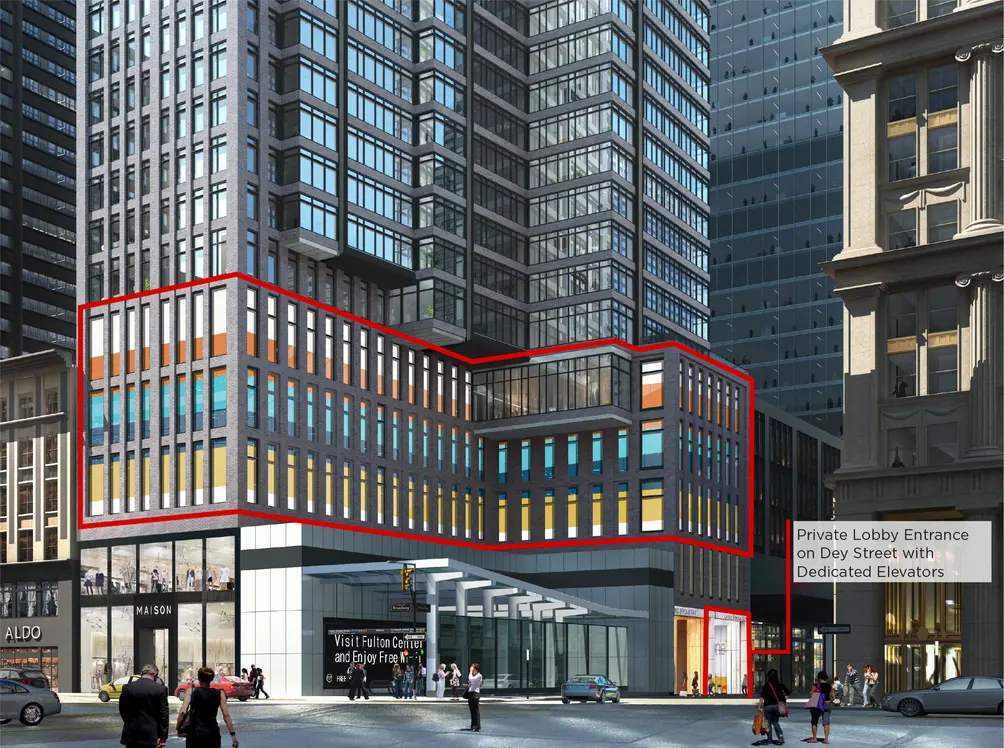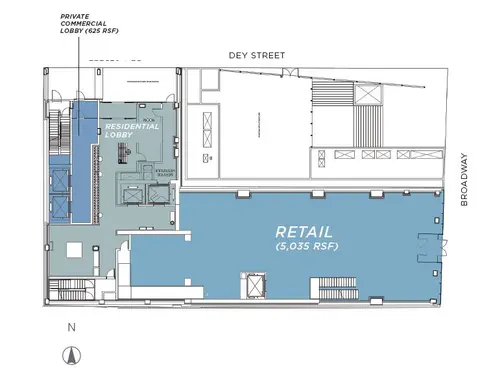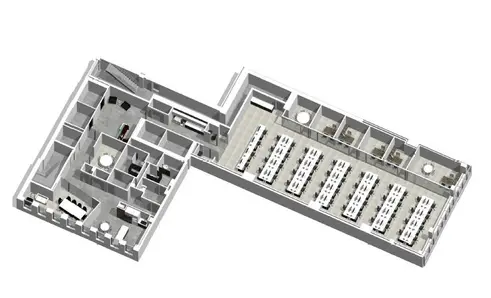 In the film, architect Dan Kaplan explains that "the design really unlocks the value of the site" and the creation of the commercial podium allows for the full zoning allowance in addition to elevating the apartments to get better light and air. While panoramic vistas aren't quite in store, downtown's canyons and quirky street grid, as Kaplan describes, will provide unique views up and down Broadway and west towards the World Trade Center.
The amenity suite will include a fitness center, a party room, a screening room, and two outdoor spaces near the top of the building --one of which will be a two-story high loggia overlooking Broadway with glimpses of City Hall Park, the Battery, and Midtown. The entire offering will be topped by a "sun-oriented" roof deck.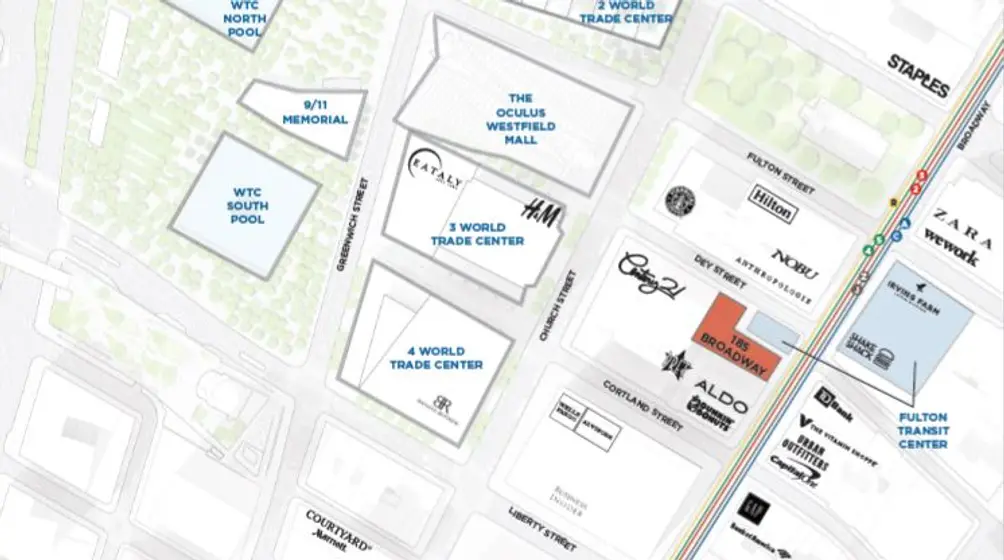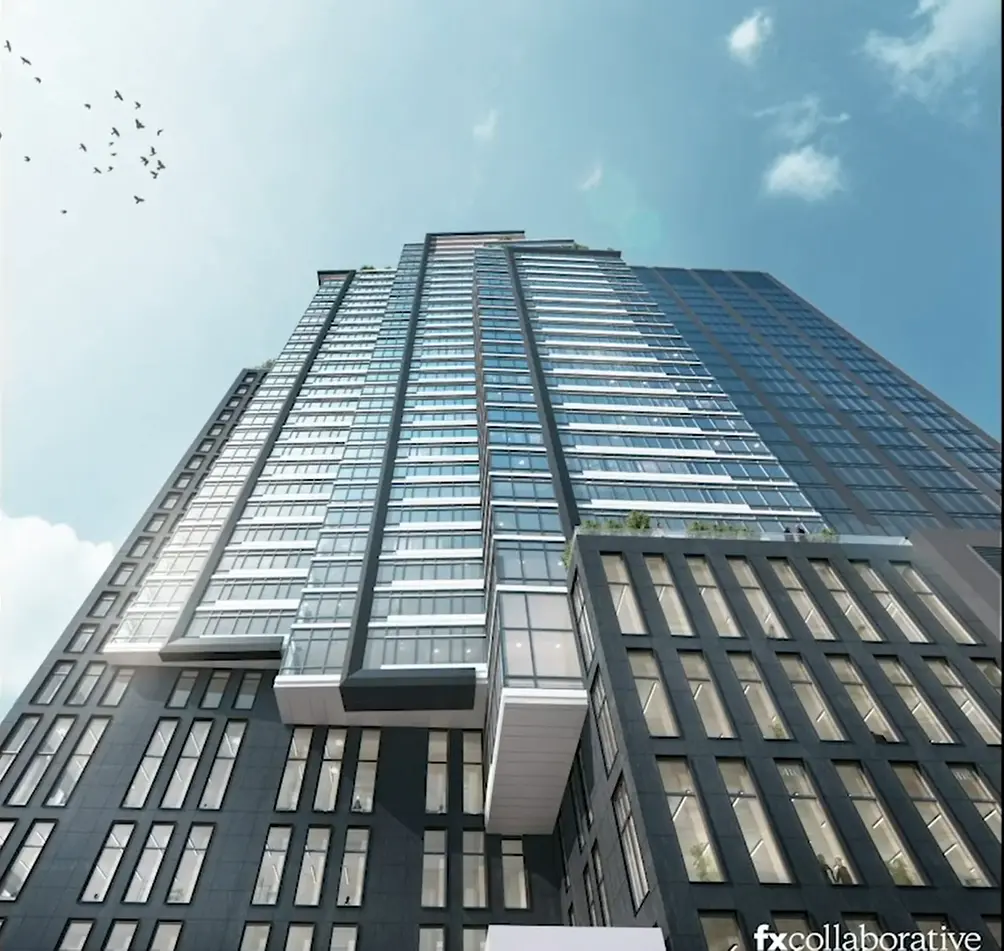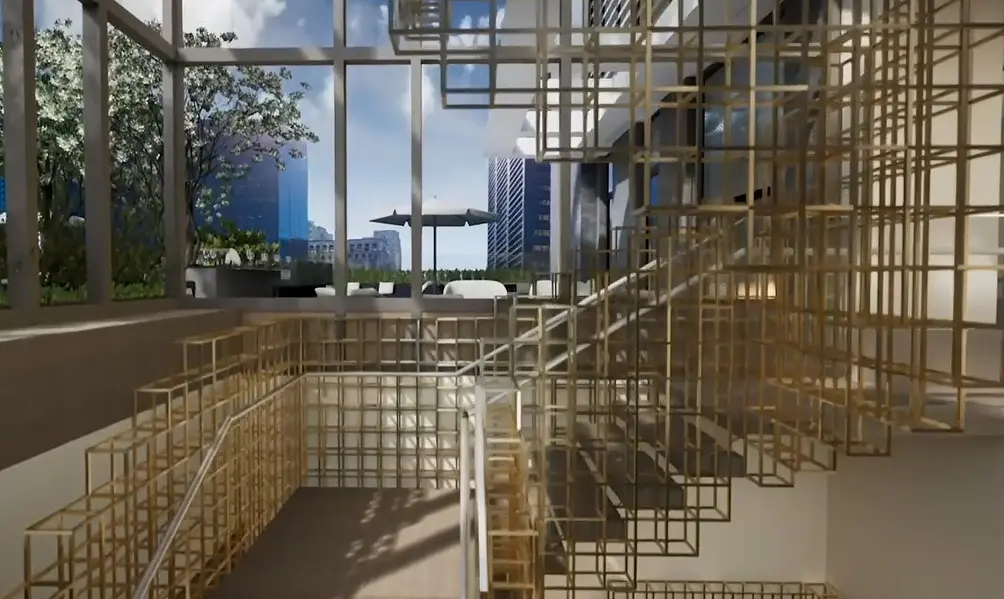 SL Green aims to finish foundation work by year's end and anticipates delivery in March 2021. In a November press release, Brett Herschenfeld, Managing Director of SL Green, says "We are proud to have our vision for the 185 Broadway assemblage realized on two fronts: 1) we will be the first building to be constructed in Lower Manhattan under the City's new Affordable New York Housing program, and 2) we will deliver an iconic flagship retail store at the building's base, directly in between the Fulton Transit Center and the World Trade Center, an opportunity which will certainly attract the very best global retailers."
Among FXCollaborative's many ongoing projects in the city is
77 Greenwich Street
, a 38-floor condo venture rising near Battery Park. The interdisciplinary design firm is also behind the design of Brooklyn's future tallest office building,
One Willoughby Square
. In addition to building a 300-seat school, retail, and speculative offices, the 36-floor tower will host the firm's headquarters come 2021.
Additional Info About the Building