In today's real estate market, most of New York's priciest listings perch in skyscraper penthouses high above city streets. However, on occasion, top-market listings surface closer to terra firma, such as the five-story, pre-war
West Village
parking garage at
332 West 11th Street
that was recently listed for
$45 million
, in search of a buyer willing to transform the space into a massive single-family manse. The listing advertises the sale as "one of the last mega-mansion opportunities in the West Village," a boast validated by the garage's out-of-place feeling on a block where turn-of-the-century tenements and factories that have long since transformed into cushy apartments and lofts.
Even a brief look at the property tells that it is begging for a conversion to a use more dignified than a garage and car wash. The building sits on a quiet, tree-lined block between Greenwich and Washington Streets. The red-brick facade features subtle Renaissance motifs, such as keystone blocks above tall, loft-stye windows and a corbelled arcade at the top story. The 30,000-square-foot property offers extra-high ceilings (13 feet at the ground floor), a cellar, a backyard, and an elevator. Concept renderings show open-floor layouts, luxuriant finishes, and a sprawling roof deck with views of the skyline and the Hudson River, which flows just a block and a half west.
Of the twenty-one $50 million+ listings currently on the market, almost each one comprises a high-rise penthouse. The most expensive listing is a five-level, $98 million
penthouse
atop
172 Madison Avenue
with 18- to 23-foot ceilings and a private roof deck with a pool and a hot tub. A $85 million listing presents an eyebrow-raising package that combines a
15,000-square-foot penthouse duplex
at the
Atelier
with "two seats on a trip to outer space, a $2 million construction credit, a $1 million yacht, two Rolls Royce Phantoms, a Lamborghini Aventador Roadster, dinner for 2 weekly at Daniel Bolud's Restaurant Daniel for 1 year, courtside season tickets to the Brooklyn Nets for a year, a Hamptons mansion rental for a summer, live-in butler services for 1 year, and a private chef." For $50 million, a price that nearly matches the West Village garage,
The San Remo
co-op offers a
four-level penthouse
atop of one of its iconic twin towers that grace the Central Park skyline.
Only three currently-listed single-family townhouses reach the $40 million threshold: a Renaissance-styled urban palace at
12 East 69th Street
($88M), a Greenwich Village townhouse with 21-foot ceilings and a spacious garden at
11 West 10th Street
($52.5M), and an eight-level, contemporary-styled townhouse with a curved glass facade at
162 East 64th Street
($50M).
Additional Info About the Building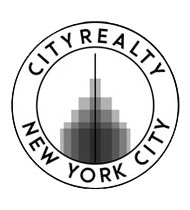 Content & Research Manager
Vitali Ogorodnikov