For tech enthusiasts the world over, smart living spaces and the Internet of Things (IoT) mark the next big wave in technology. All of the major tech companies—from Amazon and Apple to Google and Microsoft—have thrown their hats in the ring, along with many others, both large and small. There is no shortage of devices that you can connect throughout your living space, including smart light bulbs, appliances, toys, and even vehicles. However, with so many products available from a variety of companies, creating a smart living space might seem intimidating or confusing.
Luckily, it doesn't have to be. If you know what to look for, you can easily set up a smart home (or smart apartment/condo, as the case is for many New Yorkers) to
save time and money
—both of which are at a premium in the Big Apple. Keep reading to get started.
Smart Home Basics
Broadly speaking, there are only three main components that you need to set up a basic system: A hub, compatible software to control and sync gadgets, and the smart devices themselves. While each one of these categories has a number of options to choose from, the unique demands of your living space and personal preferences can quickly narrow your choices to a good fit.
Step 1: Pick a Hub
A hub is nothing more than the main device you'll use to control your IoT devices. For the average user, a practical approach to selecting a hub would be to look at ready-built systems from smart home and security providers, or a slightly more DIY option that cobbles together various plug-and-play devices.
Ready-Built Systems:
Over the last several years, many home security companies have evolved into comprehensive smart home providers. Companies like
Vivint now offer wireless hubs
that come with company exclusive products and features, but they can also interface with many popular smart brands right out of the box.
Ready-built smart home systems will usually come with some sort of monitoring service for the security components, so be aware that you will likely have to pay monthly fees for the service on top of the equipment costs.
Easy DIY Options:
If you don't want a professional system, don't worry—it's now easier than ever to build your own setup for a smart living space. Products like
Google Home
and the
Amazon Echo
can typically interface with many IoT devices, as can the
Samsung SmartThings Hub
—and all of these come in at under $200.
Depending on the devices you're after, you may even be able to
use a phone or tablet as a central hub or remote
, though this may take a bit more coordination. Whichever route you take, realize that not every smart device will automatically connect to your hub of choice. You'll need to do research on what other apps or devices will or won't work with it. Which brings us to step two.
Step 2: Evaluate Apps and Device Compatibility
If you've decided to go with a ready-built system from a major smart home security brand, your system may have come with a lot of the basic components you wanted. It is worth checking with the installing company to see which third-party brands would be compatible for future expansion, however.
For a DIY system, you'll want to consult with your hub's manufacturer to determine compatibility—most post lists of compatible apps and devices on their websites. And if you've decided to use your phone or tablet as a hub, they may already have an IoT interface installed (like the
Apple HomeKit
), though you will need to download one if there's not one built in.
If the gadgets you want just don't seem to work naturally with your selected hub, there is one other possible solution:
If This Then That (IFTTT)
. IFTTT is a (free) software platform that operates more or less universally. It already interfaces with a lot of brands, and it also gives you the ability to add new devices and create new commands. You can check the compatibility list to see if it can help bridge the gap between your chosen hub and devices. Once you've done your due diligence, you can move on to step three.
Step 3: Add Smart and IoT Devices
After you've researched your hub and app compatibility, the sky is the limit when it comes to devices. Do you want to keep your home secure? Consider going for a
Ring Video Doorbell
or a
Nest Protect
. Worried about energy consumption? Try a smart energy monitor like
Sense
or an
Ecobee Smart Thermostat
to keep those NYC energy bills manageable. These types of gadgets run anywhere from $100 to $400, but the time and energy savings could more than make up for that initial investment.
The IoT isn't just about security and utility, either. Sure, there are tons of cameras, locks, thermostat controls, and appliances ready to activate with a swipe on your phone, but the IoT is also about entertainment. Beyond smart TV and music options, you can also get your place ready for hosting with gadgets like
Philips Hue
smart lights, which come at a variety of price points and last much longer than your average light bulb.
And if you're worried about the install—don't be. In the early days of smart home automation, the most comprehensive systems were a sort of evolution from home security systems, often requiring an invasive installation (and good luck getting your building manager to sign off on that). Now, however, most smart home and security retailers offer wireless solutions that will work in any condo, apartment, or home, without permanent fixtures or direct landline connections. Adding a smart device to your IoT network can be as simple as connecting it with your home network.
So don't let IoT complexity keep you from modernizing your home, whether you've got a luxury high-rise or a cozy little studio. Use the suggestions above to dive headfirst into the world of smart tech.
Additional Info About the Building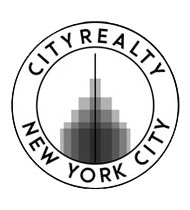 Contributor
Alice Williams
Alice Williams is a contributing writer.