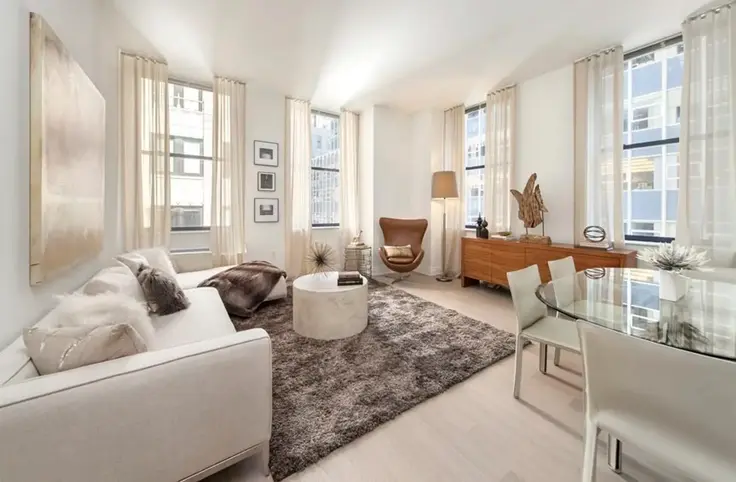 New residents are often shocked to discover that in New York City, broker fees aren't only applicable when buying a home but also when renting one. The practice has also become increasingly contentious in recent years as rents have climbed to all-time highs (
CityRealty listings
put New York City's median rent at
$4,406/month
). While housing advocates argue that it creates an unfair obstacle for lower-income and even middle-income renters, landlords and the real estate community disagree.
What are broker fees?
Broker fees are paid to a licensed real estate agent or broker in exchange for representing a prospective buyer or renter during a real estate transaction. Outside New York City and Boston, however, broker fees are only paid when a property is sold. In the case of a sale, the fee is typically a 4 to 6 percent commission on the closing price of a property, and the fee is split between the "listing agent" (the agent representing the seller) and "buyer agent" (the agent representing the buyer). If the listing or seller agent also represents the buyer, then the entire commission is directed to one agent.
In New York City, broker fees also apply to most rental units. When they are, the fee, which is negotiated between the broker and renter, is typically 10 to 15 percent of the first year's rent on the property. In other words, if you're renting an apartment that costs $3,000 a month, and your annual rent will be $36,000, expect to pay anywhere from $3,600 to $5,400 in brokerage fees on top of your first month's rent.
Why don't all rentals have a broker fee?
When inventory is low, and there is high competition for units, brokerage fees are the norm and tend to increase (e.g., after months of low inventory, in summer 2022, brokerage fees in New York have started to exceed the normal 10 to 15 percent, with reports of some brokers asking for close to 20 percent). On the flip side, when there is a surplus of apartments on the market and landlords and management companies are scrambling to find tenants, brokerage fees sometimes disappear altogether. This doesn't mean that agents and brokers aren't still being paid for their hard work. It simply means that in a renter's market, the fees are typically paid by landlords and management companies rather than renters.
Is it legal to charge renters a broker fee?
An addendum to the Housing Security & Tenant Protection Act of 2019 and the Housing Stability and Tenant Protection Act of 2019 states that broker fees are legal in New York State. As outlined in a
May 2021 Department of State memo
: "The Acts do not, in and of themselves, prohibit a landlord's agent from collecting a "broker fee" from a prospective tenant, nor do they authorize the Department to commence a disciplinary proceeding against a landlord's agent for doing so." But this may change in 2023.
Are broker fees negotiable?
The good news is that no law dictates how much or how little agents and brokers can charge as a fee when representing renters. As a result, broker fees are always negotiable. While renters may have less leverage in a competitive market (i.e., in a market where the demand for rentals outpaces the available surplus), this doesn't mean they can't try to negotiate. The best approach is to agree upon a set percentage or flat fee going into any rental hunt. Most but not all representatives will be happy to negotiate. Also, having clarity about the fee structure from the onset is the best way to avoid surprises and the disappointment of losing out on a desirable apartment down the line because the broker's fee is untenable.
Where do broker fees currently stand?
In early 2020, broker fees on rentals were briefly banned. This ban was highly controversial and struck down a few days later, but then temporarily reinstated as the judgment made its way through the state's higher court. By early 2021, though, agents and brokers were allowed to start charging broker fees again.
Shortly after broker fees were reinstated,
Zohran Mamdani
, a State Assemblymember representing District 036 (a district covering the Ditmars Steinway neighborhood of Queens where 75 percent of homes are renter-occupied), introduced
Assembly Bill A7934A
. If passed, the bill will once again prohibit "landlords, lessors, sub-lessors and grantors from demanding brokers' fees from a tenant.
More recently, a
study
from the Independent Budget Office found that eliminating broker fees could save the city
$22 million
annually. This estimate is based on the yearly average of broker fees the city has paid for tenants participating in rental assistance programs since 2020. However, there exists the risk that in the absence of broker fees, property owners might push the costs on to tenants in the form of higher rents at a time when rents remain high.
---
Recent No-Fee Rental Listings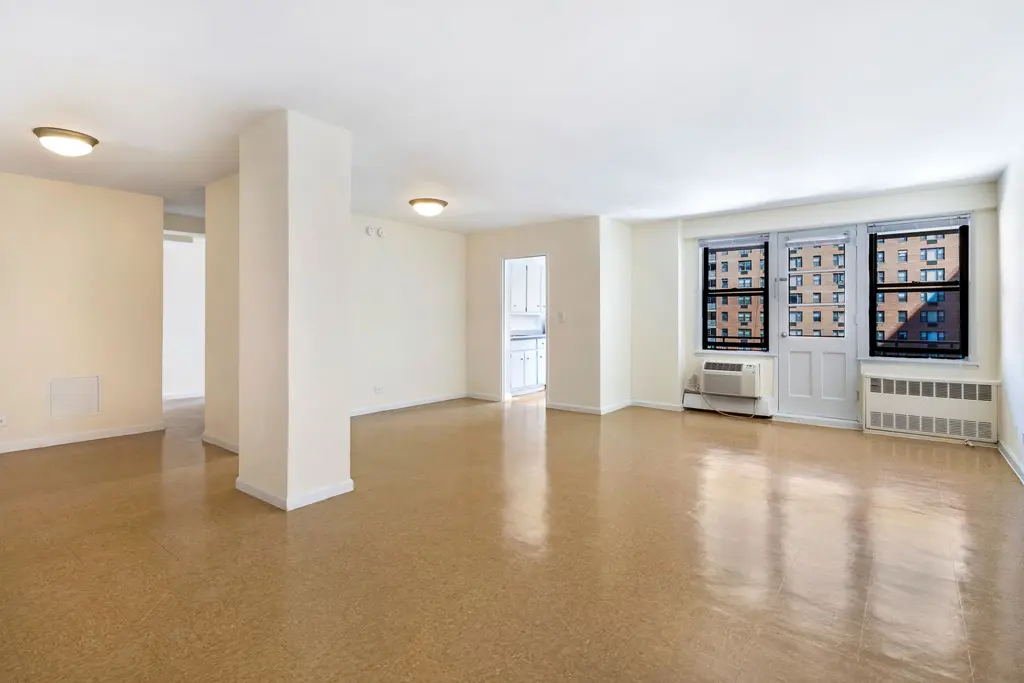 LeFrak City, #ROM10C (Rose Associates)
---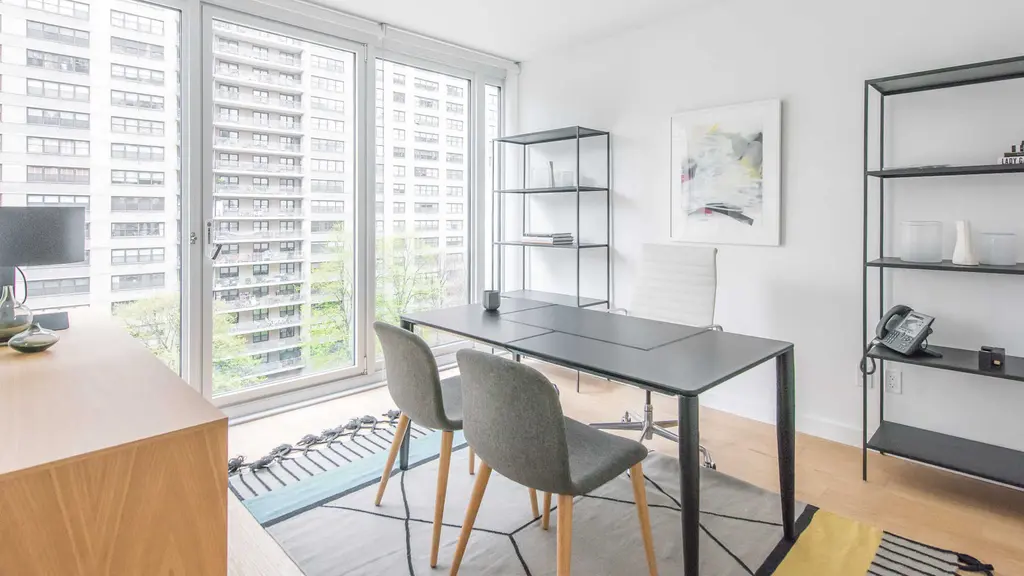 170 Amsterdam Avenue, #12A (Equity Residential)
---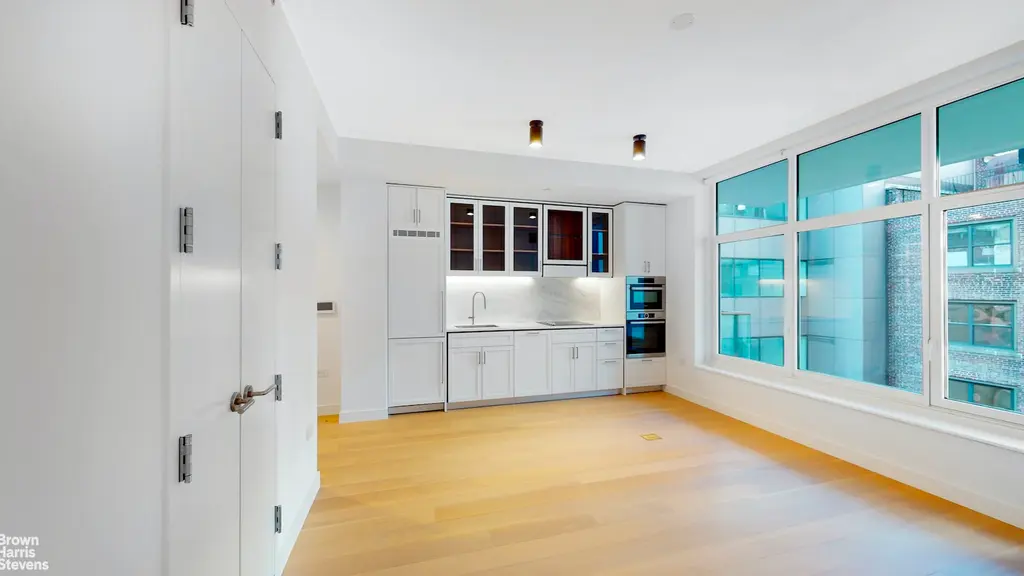 115 East 55th Street, #12C (Brown Harris Stevens Residential Sales LLC)
---
Brooklyner, #50H (Equity Residential)
---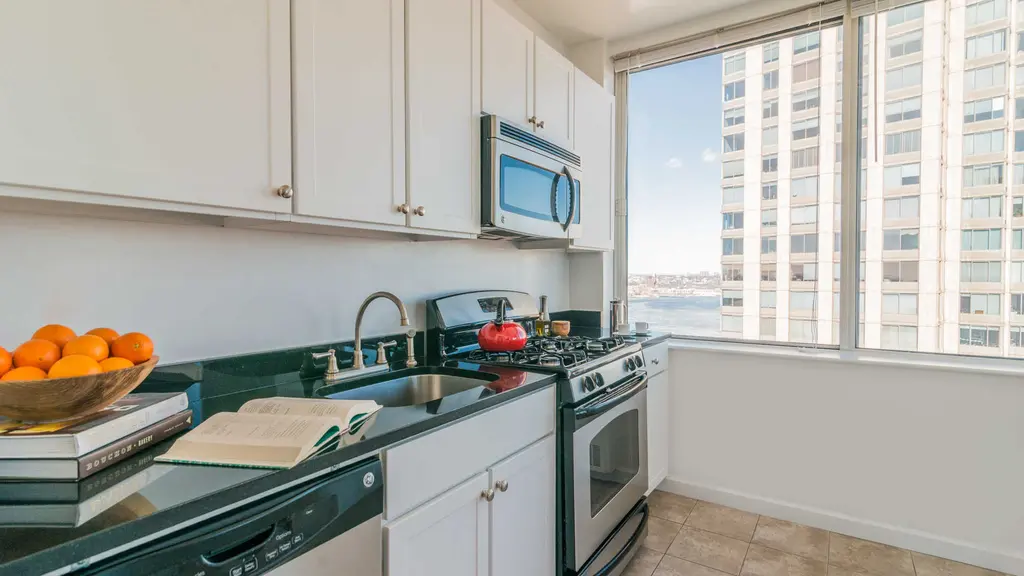 180 Riverside Boulevard, #21A (Equity Residential)
---
Mantena, #12A (Equity Residential)
---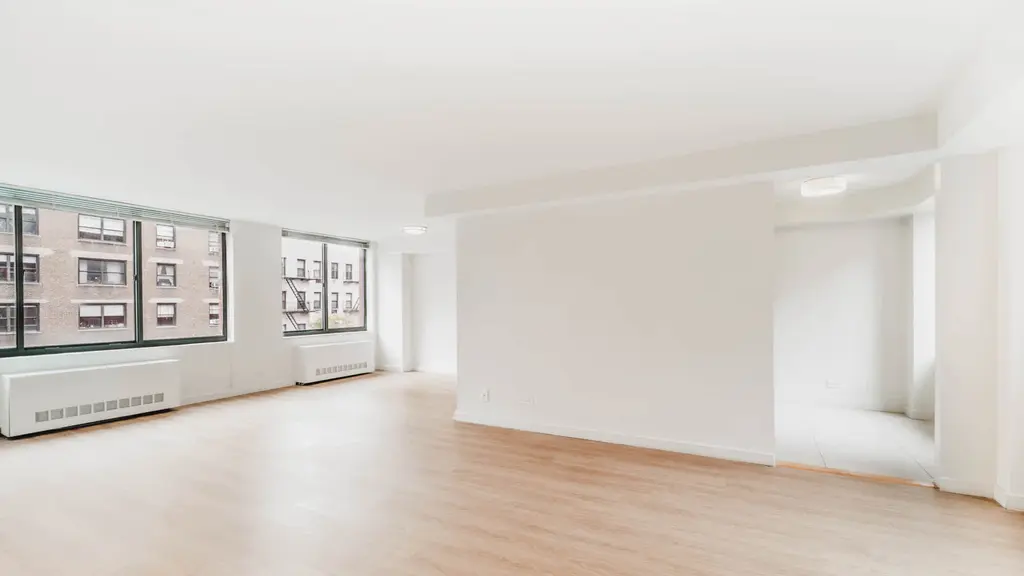 West 96th Apartments, #08G (Equity Residential)
---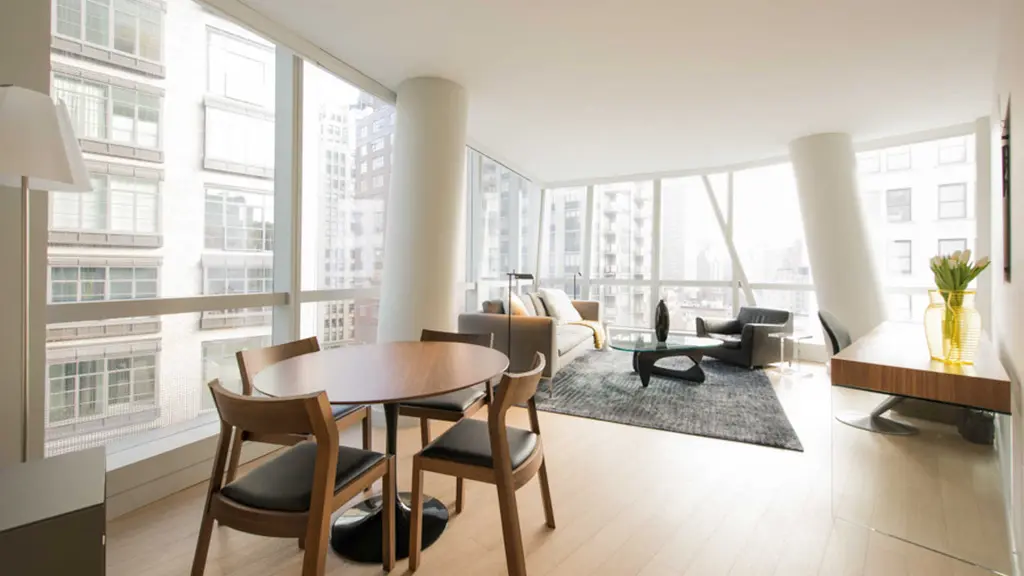 Prism at Park Avenue South, #7J (Equity Residential)
---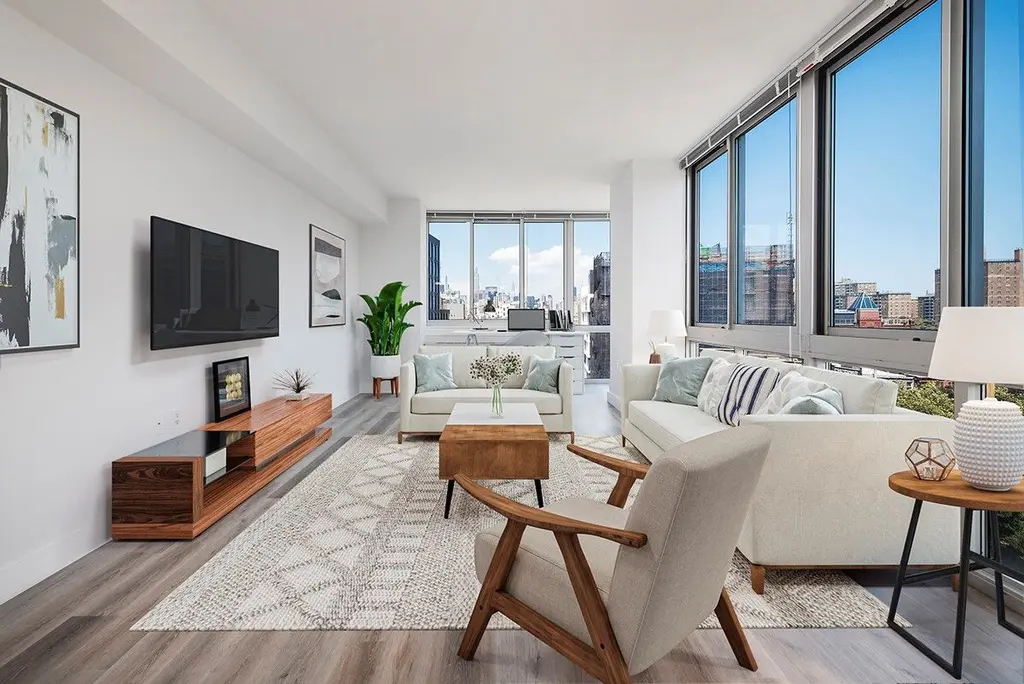 The Chrystie, #816 (Rose Associates Inc)
Additional Info About the Building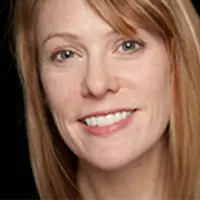 Contributing Writer
Cait Etherington
Cait Etherington has over twenty years of experience working as a journalist and communications consultant. Her articles and reviews have been published in newspapers and magazines across the United States and internationally. An experienced financial writer, Cait is committed to exposing the human side of stories about contemporary business, banking and workplace relations. She also enjoys writing about trends, lifestyles and real estate in New York City where she lives with her family in a cozy apartment on the twentieth floor of a Manhattan high rise.