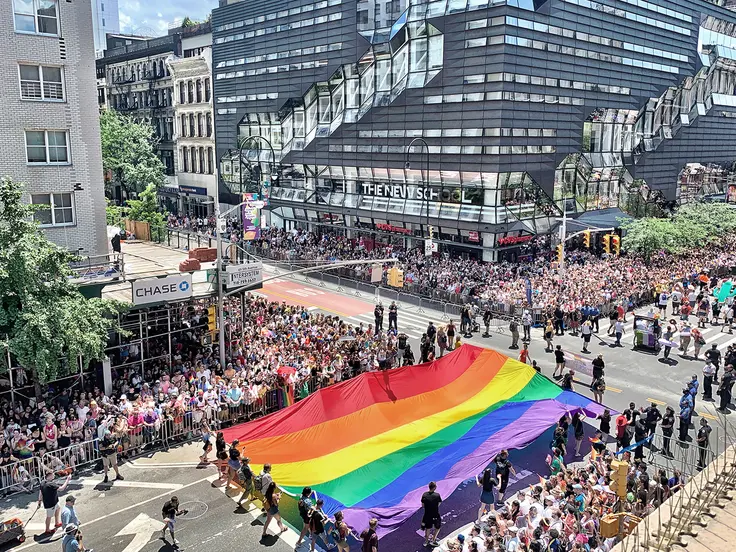 Renting or buying a home with an intimate partner or spouse is often a monumental moment. Even if you're not tying the knot, finding a home is often the first step toward making a more serious commitment. For many people in the LGBT community, however, shopping for a new home is a bit more challenging. Despite New York City and New York State's robust laws
preventing housing discrimination
on the basis of marital status, sexual orientation, and gender identity, LGBT individuals often still face challenges on the housing market. For this reason, many people in the community prefer to work with an LGBT agent or broker who they know will have their best interest in mind whatever barriers they encounter.
The role of LGBTQ brokers and agents
Officially, real estate professionals help clients find listings, negotiate deals, and navigate the reams of paperwork that come along with renting and buying a unit. Unofficially, agents and brokers do a lot more, and this may be especially true in the case of LGBT real estate professionals who work with members of their own community.
When Caitlin Spence, a music teacher, first moved to New York City in 2008 with her partner, like most new residents she found navigating the city's housing market difficult. Being a woman in a lesbian relationship made the process even more difficult. "No one was outright homophobic, but we found ourselves navigating a lot of awkward questions—usually, the obvious, 'So, you know, this apartment only has one bedroom—which one of you will be sleeping in the living room?'" Spence adds that as a professional couple in their thirties who had great financials and had previously owned a home in Chicago, they were not fully prepared to repeatedly feel humiliated at viewings. After complaining to a friend, they got a referral to an out and proud gay broker.
"He was a young gay opera singer who worked in the industry when he wasn't working on an opera production and, honestly, working with John was a night and day difference for us," says Spence. Among other things, Spence emphasizes that her broker was able to steer her away from any owners and management companies that had a reputation for discriminating against LGBT couples. As Spence puts it, "John was our filter, but he also added comic relief and a human face to a pretty stressful experience. We're still grateful that he was there as we broke into the New York housing market."
Such stories aren't unusual in the real estate industry. LGBT agents and brokers regularly help their clients navigate both the legal and effective terrain of renting and buying. Over time, they have also put pressure on their employers to offer LGBT awareness training to all agents and brokers. Most recently, LGBT agents and brokers have also started to play a key role in influencing housing policies nationwide. Much of this work is being spearheaded by the National Association of Gay and Lesbian Real Estate Professionals (NAGLREP).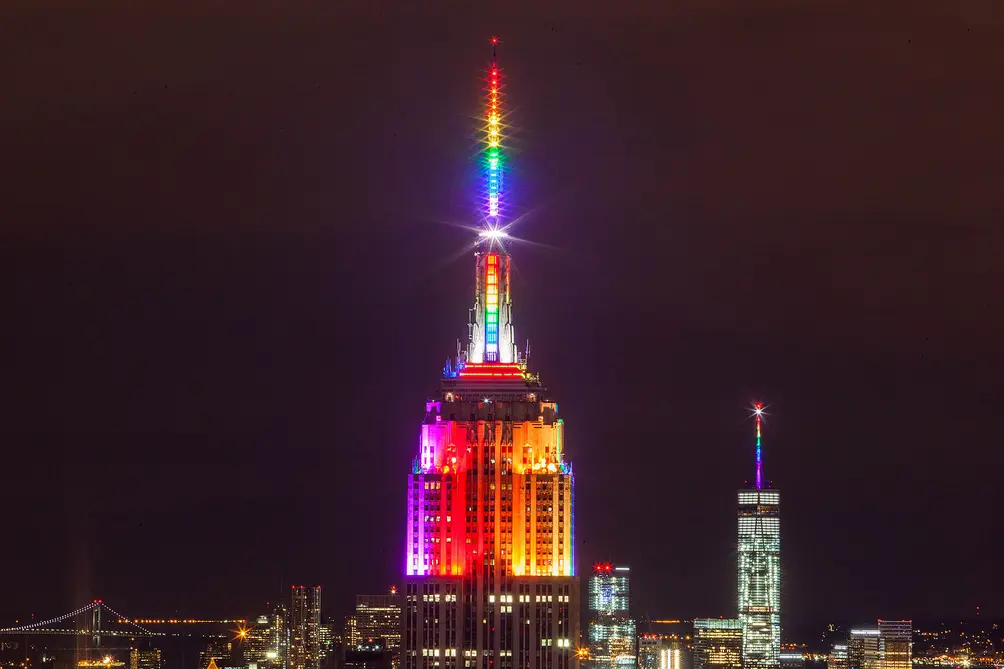 The National Association of Gay and Lesbian Real Estate Professionals
Founded in 2007, over the past 14 years, NAGLREP has been proactively making renting and buying easier for the LGBT community. NAGLREP's more than 2,300 members include real estate agents and brokers, as well as mortgage, insurance, and title agents, home inspectors, and real estate industry trainers and educators. The organization states that their mandate is to "advocate on behalf of the rights of the Lesbian, Gay, Bisexual, and Transgender (LGBT) community as it relates to housing and discrimination laws" and "initiate action and encourage existing efforts amongst the civil rights community, local and state Realtor Associations, and the National Association of Realtors to support fair housing for the LGBT community. NAGLREP is a stakeholder at HUD."
To fill their mandate, NAGLREP provides an essential service to renters and buyers. Using their "Find a Real Estate Professional," LGBT individuals across the United States can easily find a local LGBT-positive real estate professional to search their housing search or sale. But NAGLREP also plays a key role in researching and advocating for fair housing policies. For example, when the Equality Act passed in the House of Representatives in May 2019, many NAGLREP partners including Bank of America, HSF Affiliates, Keller Williams, RE/MAX, and Wells Fargo, publicly voiced support of the bill, which prohibits discrimination based on sexual orientation in housing, among other areas. And earlier this spring, NAGLREP's virtual fundraiser raised $10,000 to benefit the Matthew Shepard Foundation.
NAGLREP report finds LGBT renters eager to own
With the support of Freddie Mac, NAGLREP's most recent consumer and industry report offers insight into LGBT home ownership. The results of their 2020-2021 report reveal that LGBT individuals are still less likely to own a home than their heterosexual counterparts. However, the study has also found a majority of NAGLREP members believe that the legalization of gay marriage has increased the likelihood of LGBT couples purchasing a home and will continue to do so in the future. Indeed, the vast majority of NAGLREP members believe that once the Equality Act is signed into law, LGBT homeownership levels will rise from their current 49 percent levels.
The report also finds that only 32 percent of LGBT people live in the same general area as where they went to high school, and that 53 percent of LGBT renters have moved four or more times over the last ten years. Homeownership would allow the LGBT community to establish roots for themselves and their families; indeed, only 11 percent of LGBT renters surveyed say they do not want to own a home. However, fear of discrimination plays an oversize role in where people live and whether they rent or own. With that in mind, it seems likely that out LGBT agents and brokers will continue to play a vital but often behind-the-scenes role in the LGBT community and broader real estate industry.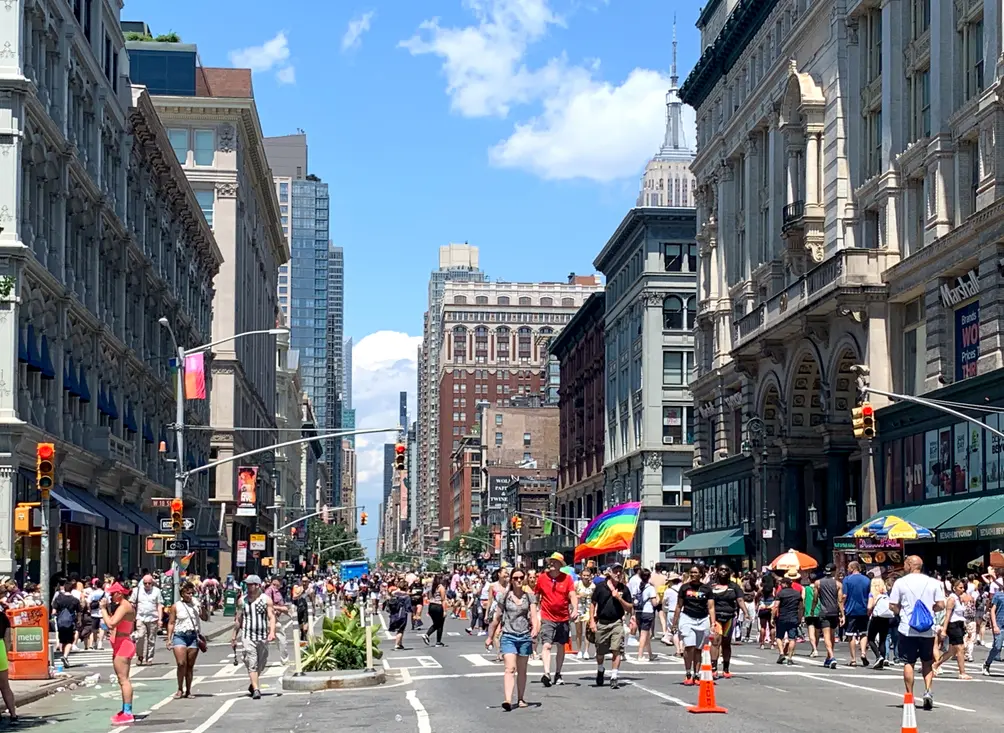 Additional Info About the Building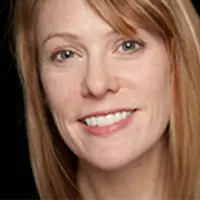 Contributing Writer
Cait Etherington
Cait Etherington has over twenty years of experience working as a journalist and communications consultant. Her articles and reviews have been published in newspapers and magazines across the United States and internationally. An experienced financial writer, Cait is committed to exposing the human side of stories about contemporary business, banking and workplace relations. She also enjoys writing about trends, lifestyles and real estate in New York City where she lives with her family in a cozy apartment on the twentieth floor of a Manhattan high rise.