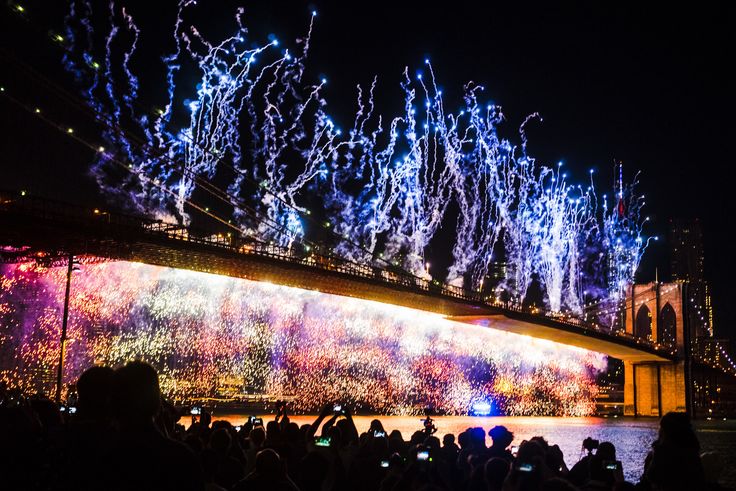 The year's grandest fireworks show is fast approaching, where 75,000 shells will launch from the 1,596-foot span of the Brooklyn Bridge and from nearby barges in the river. Whether you plan to watch from a well-poised public area or from the comfort of your or your friend's home, CityRealty and our blog at
6sqft
have got you covered, with a
map of designated watching areas and related events
, two brand-new
Top 10 lists
for best-situated buildings (one for
condos
and another for
rentals
), and a
handy fact sheet
for a lowdown on
what Macy's has in store for us this year
.
As the celebration moves down the East River from last year's location between Midtown South and Long Island City, so do the massive logistical preparations for the anticipated crowds. The Brooklyn Bridge Park, sited across from the upcoming show, will be under limited access, with designated entrances and exits, security checks, and specially-provided public restrooms.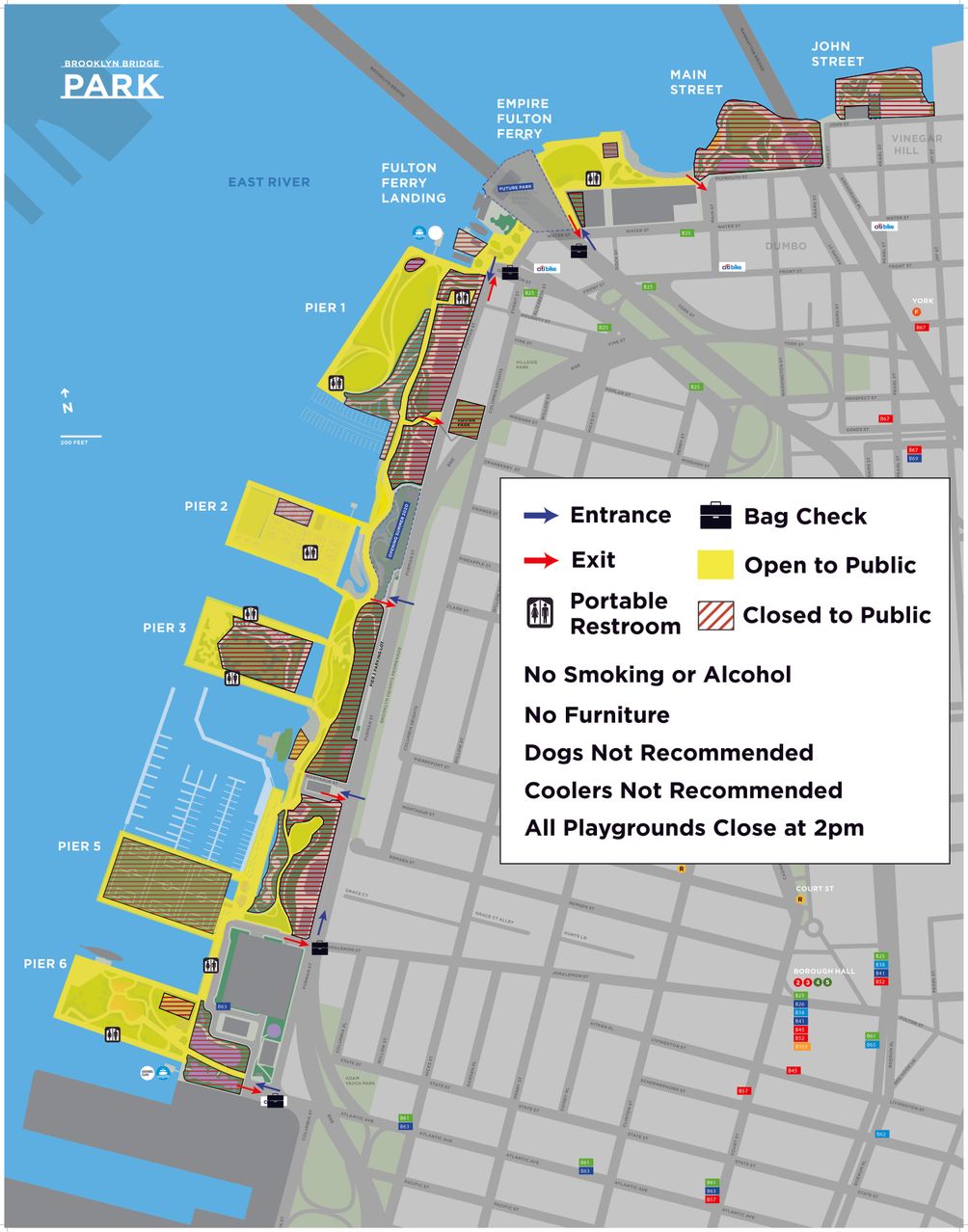 Whether you wish to watch from the park, one of several other designated locations, or from a river cruise, the
6sqft guide
, with its map, rule guide, and relevant links, is a must-see resource.
Four days may not be enough to cop a condo or to sign for a rental, but you still have time to check for invitations to parties at any of the buildings that we showcase in our wholly-overhauled lists. The first list centers on condominium buildings, while the second ranks the rentals. Both focus on Downtown Brooklyn and Lower Manhattan, each with their unique advantages.
Downtown Brooklyn sports a string of condos that face the Brooklyn Bridge Park directly, as well as numerous apartment towers perched above the steep bluff of the Brooklyn Heights. The Lower Manhattan skyline provides a sublime backdrop for the pyrotechnic display. By contrast, contenders in Manhattan must peek through a dense thicket of skyscrapers, yet they also rise much higher than their Brooklyn counterparts.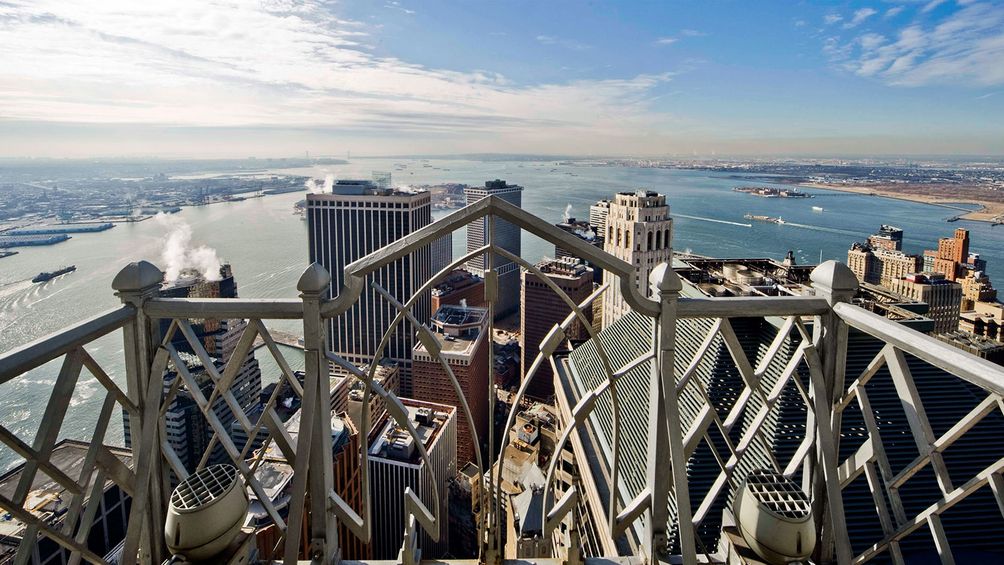 Of course, no two buildings offer the same viewing experience. The 952-foot-tall
70 Pine Street
, the tallest of the crop, stands near eye-level with the fireworks display, which will blossom in the sky 1,000 feet above the water.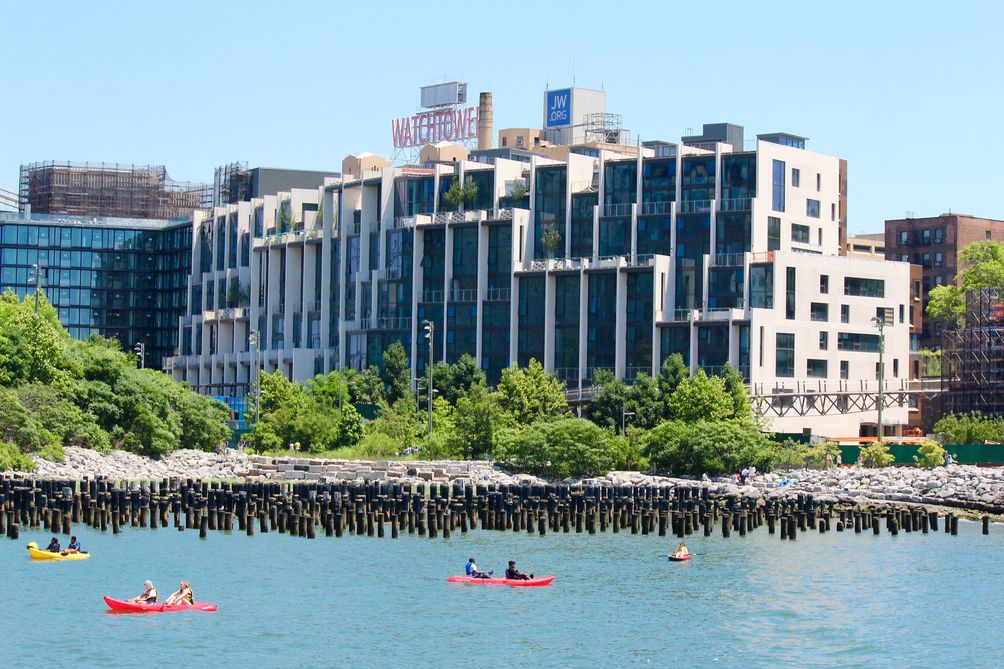 By contrast,
Pierhouse at Brooklyn Bridge Park
rises just ten floors high, yet the sprawling roof deck atop the park-facing condo provides a front-row seat for the fireworks unlike any other building in the city.
On the opposite side of the Brooklyn Bridge, penthouse residents at The Clockwork Building get to gaze at the proximate spectacle from the majestic, ten-foot window fashioned from the tower's clock face.
Wherever you end up celebrating the nation's 243rd birthday, 6sqft's "fireworks by the numbers" feature will delight history buffs and casual readers alike.
Front image credit: Dan Nguyen on flickr
Additional Info About the Building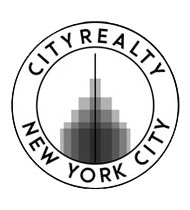 Content & Research Manager
Vitali Ogorodnikov
Get the latest updates!
Before you leave,
sign up for insider access
to the latest listings.
It's 100% free!