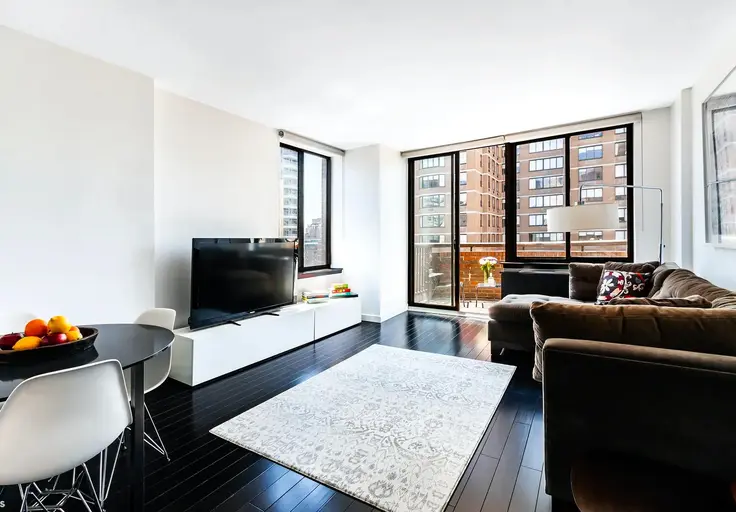 Owners outnumber renters in many U.S. cities, but not in New York. If anything, the proportion of renters to owners has even grown in recent years. Currently, more than half of the city's inhabitants are renters, and data reveals that renting isn't just for the young. In nearly every age category, renters outnumber owners. As a result, the issue of renters' rights is an issue that impacts millions of residents of all ages.
Leases or lease renewal violations
Depending on which type of apartment you occupy and your specific situation, your lease renewal terms will differ.
For
unregulated (or non-rent regulated)
apartments, the owner must first agree to renew the lease, and a tenant may be subject to eviction at the end of the lease. However, with the introduction of stricter rental laws in 2019, there are now increased protections for tenants, even in unregulated apartments. Owners are under no obligation to renew a lease, but if they are going to raise the rent more than 5% in any given year, they must give the tenant at least 30 days' notice and even longer the tenant has lived in the unit for more than one year. In fact, if a tenant has occupied a unit for at least one year and is being subject to a rental increase of more than 5%, the owner must give at least 60 days' notice. If they've occupied the unit for more than two years, the owner must provide the tenant at least 90 days' notice.
In
rent stabilized units
, tenants have the right to a one- or two-year renewal lease, and as per local guidelines, "this lease must be on the same terms and conditions as the prior lease, unless a change is mandated by a specific law or regulation." In other words, in a rent stabilized unit, the owner must renew a tenant's lease unless "certain enumerated circumstances" prevail (e.g., the tenant hasn't been using the apartment as a primary residence). In addition, in rent stabilized apartments, owners must provide written notice of the right to renew one's lease by mail or personal delivery not more than 150 days and not less than 90 days before the current lease expires. Notably, after the renewal arrives, tenants have 60 days to accept the lease renewal and if they fail to do so, the owner may refuse to renew the lease and pursue eviction. If the tenant renews the lease, the landlord must return the signed lease in 30 days.
Finally, there is the question of succession rights. If a family member is living in an unregulated apartment (i.e., a unit that is rent controlled or rent stabilized), they have no right to take over a lease if the lease holder dies or permanently vacates the unit. However, in a rent controlled or rent stabilized apartment, family members often do have the right to succeed a tenant who dies or permanently leaves a unit, but only if they are already living in the unit. The NYC Rent Guidelines Board states, "In general, it is possible for a person who is an occupant in an apartment leased to a family member to become a tenant (succeed) after the primary tenant leaves if the family member lived in the apartment for two years or more prior to the tenant's departure, or since the beginning of the tenancy, or since the commencement of the relationship. If the person asserting succession rights is disabled or at least 62 years of age then the period of co-occupancy is only one year."
Notably, in New York, the definition of a family member is relatively loose. As per
Division of Housing and Community Renewal
(DHCR) regulations, a "family member" includes a husband, wife, son, daughter, stepson, stepdaughter, father, mother, stepfather, stepmother, brother, sister, grandfather, grandmother, grandson, granddaughter, father-in-law, mother-in-law, son-in-law or daughter-in-law of the tenant or "any other person residing with the tenant in the apartment as primary resident who can prove emotional and financial commitment and interdependence with the tenant."
Unlawful eviction notices and illegal lockouts
In New York City (and New York State), if a tenant has legally occupied an apartment for at least 30 days (with or without a lease), they can't be evicted without a court order awarding what is known as a judgment of possession and warrant of eviction. If a tenant is forced or locked out of their apartment without these court orders, it is an unlawful eviction or
illegal lockout
, and they should contact the police for assistance. In the event that the police can't help, the next step is to go to a local housing court (use this
online search tool
to locate the nearest housing court) and ask for a "restored to possession" order, which will enable the tenant to get back into their apartment. Notably, if a tenant has already been evicted by a marshal based on a court order or judgment, it is not a wrongful eviction.
Abuse of owner occupancy rules in rent stabilized and rent controlled apartments
In all unregulated and most regulated New York City apartments, an owner can take an apartment back if they intend to live in it themselves or have an immediate family live in the unit. In rent-stabilized apartments, owners can't evict a tenant to assume occupancy of the unit if the tenant or the spouse of the tenant is a senior citizen or disabled. If they do need to take back the apartment, the owner must provide "an equivalent or superior apartment at the same or lower rent in a nearby area." Likewise, across New York State, if an apartment is rent-controlled or rent-stabilized, an owner can't use the "purposes of owner occupancy" clause to evict a senior citizen, a disabled person, or any person who has been living in the apartment for 20 years or more for purposes of owner occupancy.
As detailed in the
New York State's Tenants' Rights Guide
, owners can't simply take the law into their own hands. Indeed, owners can't use threats of violence, remove a tenant's possessions, lock the tenant out of their unit, or discontinue essential services (e.g., heat or water) to force a tenant out. In addition, in the event of an eviction, the owner must give the tenant a reasonable amount of time to collect and move out their belongings.
Overcharging for a rent regulated apartments
Owners are free to charge whatever they like in unregulated units But in regulated units (i.e., rent-stabilized and rent-controlled units) in New York City, as well as certain communities in Nassau, Rockland, and Westchester Counties, owners can't charge more than the legal regulated rent. If they do charge more than the regulated rent, they must pay a penalty. While a tenant can only challenge rents and collect overcharges going back four years from the date of their initial complaint, they are entitled to recover any overcharges with interest. They may also ask that any additional costs (e.g., attorney's fees) be recovered.
Failure to complete necessary repairs or pay for utilities included with a rental
One of the most difficult things about being a renter is that you ultimately have to rely on someone else to carry out repairs in a timely manner. While most owners are reasonable and do repairs as required, disputes are bound to arise. This largely reflects the fact that when it comes to repairs, owners really do only have to carry out the bare minimum.
As stated in
New York State's Tenants' Rights Guide
, which was published by the Office of the New York State Attorney General, "Tenants have the right to a livable, safe and sanitary apartment, a right that is implied in every written or oral residential lease. Any lease provision that waives this right is contrary to public policy and is therefore void." The Guide further states, "Landlords of multiple dwellings must keep the apartments and the building's public areas in 'good repair' and clean and free of vermin, garbage or other offensive material. Landlords are required to maintain electrical, plumbing, sanitary, heating and ventilating systems and appliances landlords install, (such as refrigerators and stoves), in good and safe working order." In addition, as stated, "All repairs must be made within a reasonable time period. Such time period may vary depending upon the severity of the repairs."
Deliberately causing construction-related problems for tenants
From time to time, owners use construction as a way to harass tenants. In recent years, there have been several
reported incidents
of owners using construction as a way to force out tenants occupying rent-regulated units. Fortunately, there are now a host of city bylaws that regulate when and how owners can carry out major repairs or renovations. Before they do any work at all, they must complete a
Tenant Protection Plan
(TPP), which outlines how they will protect tenants during the work (e.g., how the owner will guarantee the safety and health of tenants and reduce noise). Notably, if an owner is engaging in a repair or major renovation, tenants can access the owners TPP at any time (details on how to access a TPP are available
here
). If a tenant thinks an owner is violating their TPP, they are encouraged to contact the Office of Tenant Advocate (OTA) at (212) 393-2949 or
TenantAdvocate@buildings.nyc.gov
.
Rights That Protect Prospective Tenants
In addition to laws protecting existing tenants, there are several laws to protect individuals who are searching for a new home.
Housing Discrimination Laws
In New York State, owners, real estate agents, managing agents, building superintendents, cooperative and condominium boards are not permitted to discriminate against tenants or prospective tenants. Federal, state, and city laws protect various groups on different basis.
The
Fair Housing Act
prohibits discrimination on the basis of a person's race, familial status (e.g., whether they have children under 18), color, national origin, religion, disability, and sex.
New York State Human Rights Law
covers everything covered in the Fair Housing Act, as well as discrimination on the basis of creed, age, sexual orientation, marital status, or military status. Finally, New Yorkers have their own protections. As per
New York City Human Rights Law
, housing discrimination is also prohibited on the basis of gender, citizenship status, partnership status, gender identity, lawful occupation, and lawful source of income (e.g., one can't be denied access to housing simply because they are on unemployment or other public assistance ).
Security Deposit Regulations
In the past, owners could ask prospective tenants for several months security deposit. Indeed, this practice was commonplace when dealing both with foreigners and renters without a long rental or credit history (e.g., student renters and even new graduates). As of 2019, this practice is no longer legal. In New York State, owners are no longer permitted to ask renters to pay more than one month's
security upfront
.
The 2019 changes to New York State rental laws also included new provisions to ensure it is easier for renters to reclaim their security deposits once they move out. Under the
new regulations
, security deposits must be returned within 14 days of the end of occupancy. Also, if the entire deposit isn't returned, the owner must provide an itemized statement for any portion of the deposit that has been withheld.
Under the
Tenant Safe Harbor Act
, which was proposed and signed early in the coronavirus pandemic, tenants could not be evicted for not paying rent accrued between March 7 and after the state lifts its final pandemic-related restrictions. The eviction moratorium has been renewed several times over the past few years, but ultimately expired on
January 15, 2022
.
However, while the eviction moratorium may have lifted, rental assistance remains in place. Congress has allocated more than $45 billion in aid, and renters in arrears can apply for emergency rental assistance here. Additionally, CNBC suggests getting a lawyer and talking to your landlord.
Some activists and housing advocates say the measures are not enough to stop landlords from harassing tenants or pursuing litigation. If a tenant thinks their rights are being violated, they may learn more
here
or call
311
and say, "Tenant helpline."
Schedule an Appointment
To tour any of these properties, just complete the information below.
Or call us at (212) 755-5544
Additional Info About the Building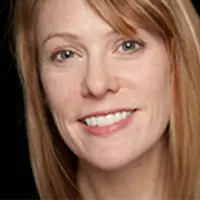 Contributing Writer
Cait Etherington
Cait Etherington has over twenty years of experience working as a journalist and communications consultant. Her articles and reviews have been published in newspapers and magazines across the United States and internationally. An experienced financial writer, Cait is committed to exposing the human side of stories about contemporary business, banking and workplace relations. She also enjoys writing about trends, lifestyles and real estate in New York City where she lives with her family in a cozy apartment on the twentieth floor of a Manhattan high rise.