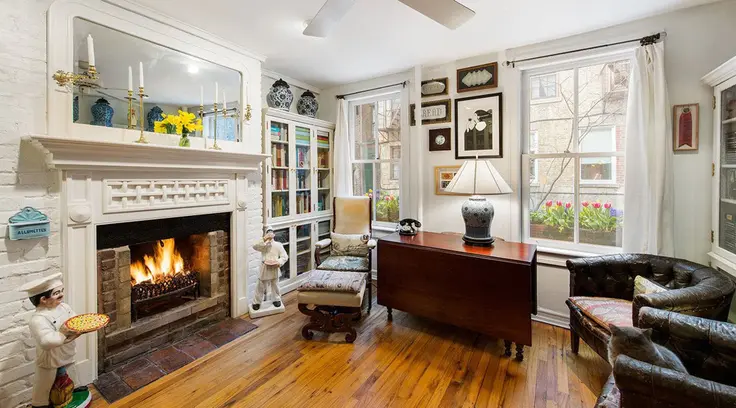 Following up on yesterday's
interview with architect Tim Seggerman
, today CityRealty looks at storage strategy tips created by top architects and interior designers.
Although TV shows like "Hoarders and Hoarding: Buried Alive" are just as popular as the shows "Tiny Houses" and "Tiny House Hunting," going small is definitely getting big. The enormous success of the book "
The Life-Changing Magic of Tidying Up: The Japanese Art of Decluttering and Organizing
," demonstrates at least the desire to simplify (whether or not it's actionable is another topic). Large or small, storage is always an issue.
Tim Seggerman, a Brooklyn architect who designed a 240-square-foot studio, observed, "People like stuff. I get it, they like having their history around them. People need to have the artifacts of their life with them." It is one thing to surround yourself with your life artifacts and another to hoard. This is particularly a problem if you live in a tiny space.
New Yorkers are experts at living small. Even though most New York City apartments do not have a lot of square footage, one thing buildings typically offer is extra storage.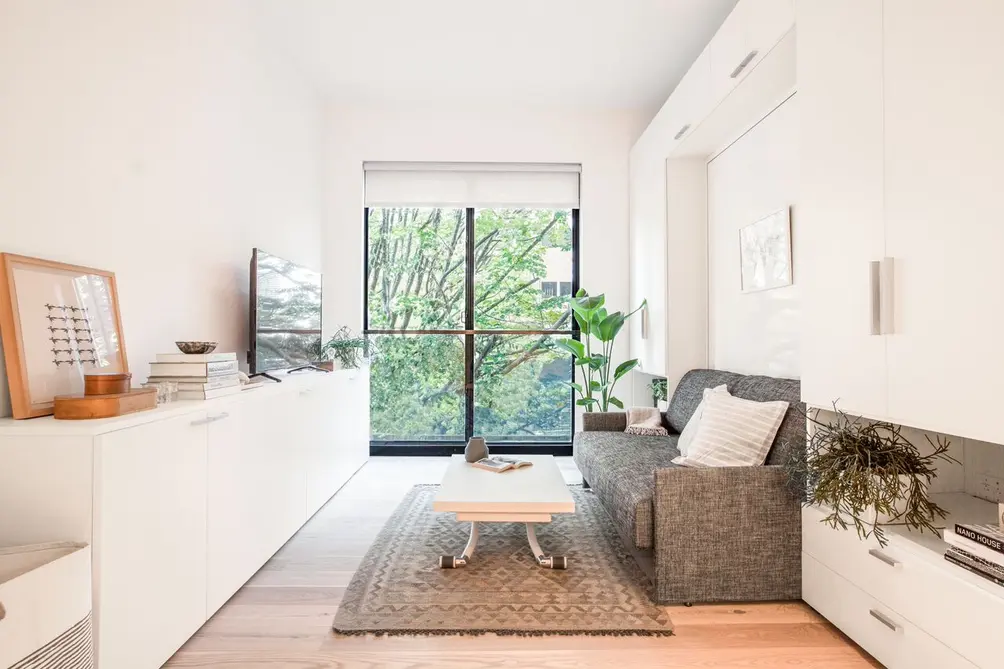 The wildly popular
Carmel Place
, where units range from 265 to 360 square feet, boasts about it's bicycle storage, tenant storage room and separate storage lockers throughout the building. These shared storage facilities increase the livability of these micro-apartments.
Not only does Carmel Place have extra storage but the storage in the units seems plentiful relative to the total square footage. Each unit has 70 cubic square feet of linear storage, "the same volume of storage as a Volkswagon Jetta Sportswagon," a full-sized closet in the bathroom and a 70-square-foot kitchen with a fold-down table/counter and a full height pull out pantry.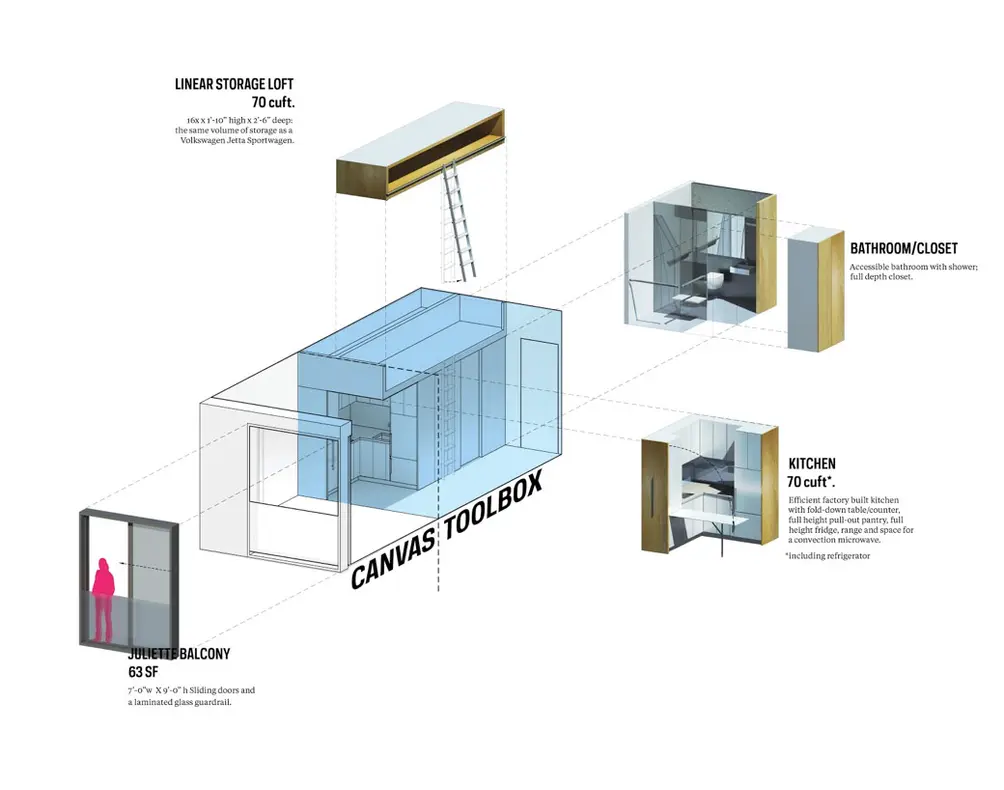 In-unit storage is one of the biggest design challenges for tiny living. Brooklyn furniture designer Roberto Gil said, "Nobody in the city has too much storage. The furniture piece that takes up the most space in any home is the bed." Gil's company,
Casa Collection
's most popular bed storage solution are it's "Tuck Bed" (a.k.a. a Murphy bed) and a loft bed system.
Large or small, storage is always an issue. Nobody in the city has too much storage.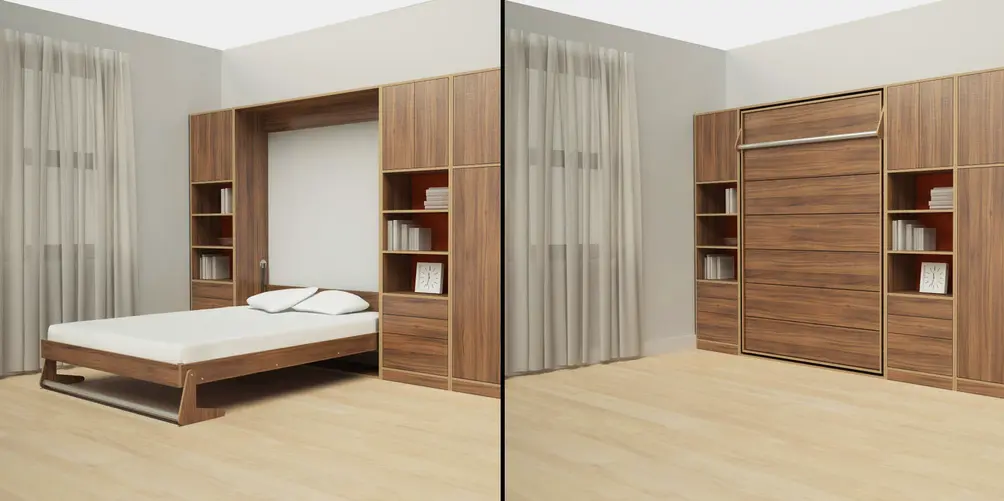 Tuck beds fold away in the wall to free up all the space of a bed during the day. Gil explained that for a Tuck bed, "You need the discipline of opening and closing the beds as well as removing any pillows or extra blankets to fold the bed against the wall."

Casa Collection's queen Tuck bed has a much more modest $3,000 price tag and a sleek design. It tucks into a compact 15" of floor space with modular cabinets, closet and a desk.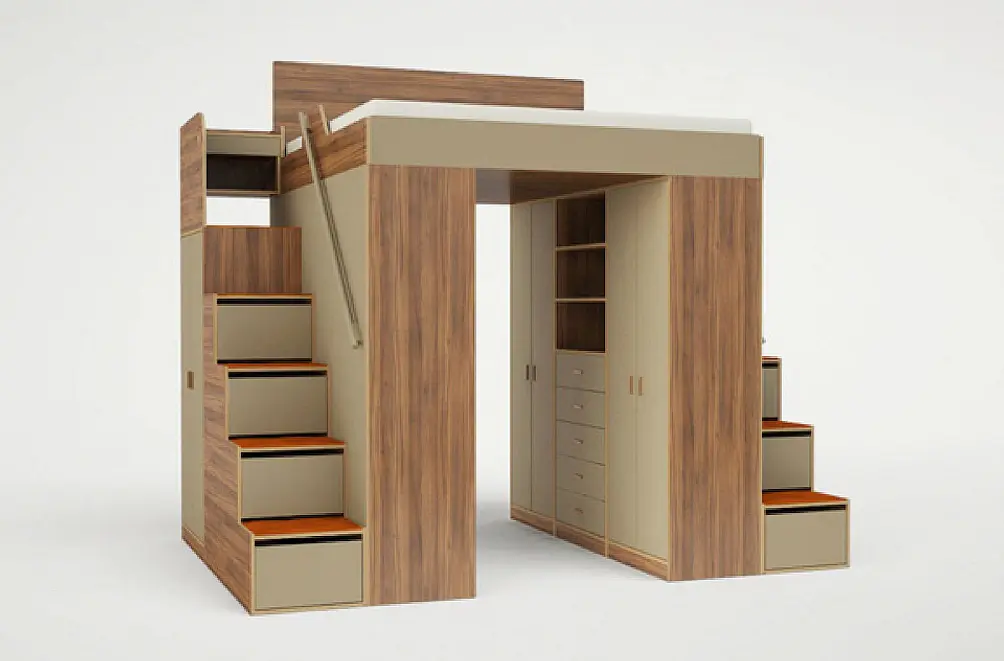 Casa Collection's Urbano king-sized Loft bed, which starts at $15,000 and requires 10' ceilings, has an amazing 240 cubic feet of storage. This model features interior and exterior closets, dressers, open shelving and a desk underneath a lofted bed. The flanking stairs increase the unit's storage capacity with deep drawers.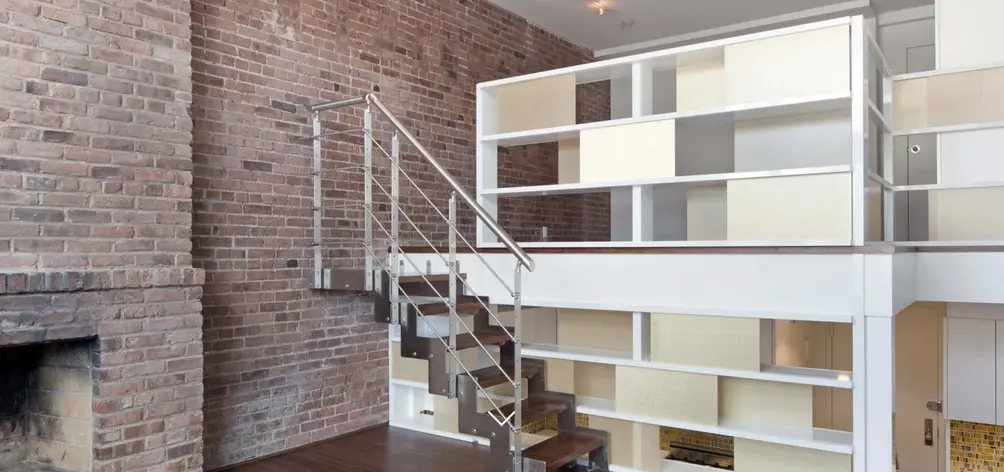 The
Turett Collaborative
, a New York multidisciplinary architecture practice, created an innovative shelf system to solve the main challenge of their client's west village 520 square foot studio loft: separating the space into distinct areas.
Turett architect Simeon Seigel explained, "We designed special shelves to do triple-duty: be a screen for separating the kitchen from the living room without cutting off light; a railing to provide safety and privacy for the loft sleeping area; and of course a flexible shelving system for storing and/or displaying books and things."
The shelves are 12 feet deep, with slidable tinted plexiglass panels at each face. The panels can be configured to conceal or to expose and the overlapping panels create a customizable pattern of color and tinted light. In total there are 52 linear feet of shelving, accessible from either side of the storage wall.
Other space-optimizing strategies included shelves built into brick niches and a 10-foot-long window seat that incorporated additional function and access to the heating system.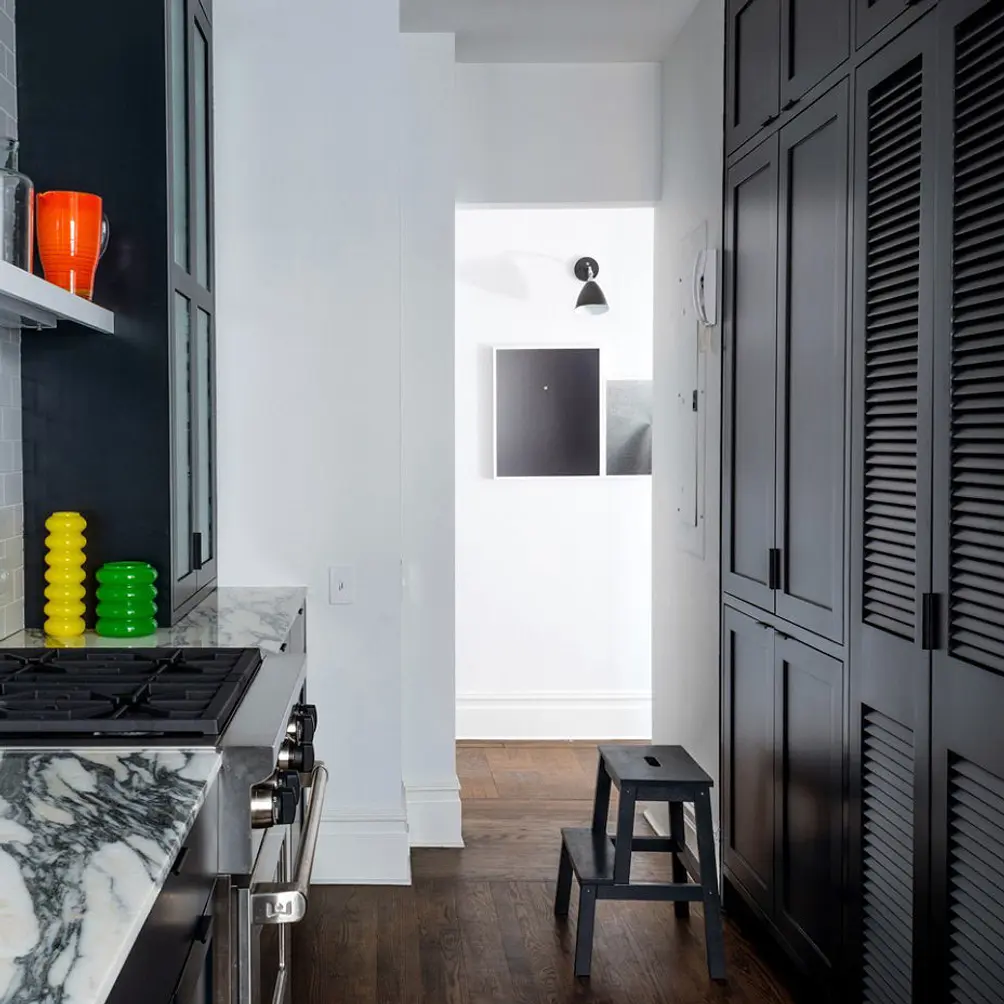 Kate Platt, Principal at
Platt Dana Architects
, says her clients' biggest storage needs tend to be in the kitchen. Platt's answer to this problem is vertical closets. "We prefer not to put upper cabinets in kitchen. Instead, we like to make a tall pantry closet that contain as much as it can."
In general, Platt does not like the aesthetics of upper cabinets but specifically, in tiny spaces, she explained that when upper cabinets cover all of the kitchen walls, "there is no space in the space." So Platt Dana designs vertical columns of storage in one end of a tiny kitchen. "That way you can open one door and see everything you have, from top to bottom, versus having to look through a lot of smaller drawers. You get the storage and have better space."
Most importantly, for those looking to go tiny Platt says, "We are great at helping people purge. Clients think they need a lot more than they do. Most of the gadgets that junk up your countertop are really not necessary. We try to convince them to get rid of their Cuisinart, blenders and microwaves."
Purging is so popular, it has been has gained National Day status: January 11th was Clean Off Your Desk Day and September 26th is National Declutter Day. It seems to be time for a National Tiny Living Day.
Additional Info About the Building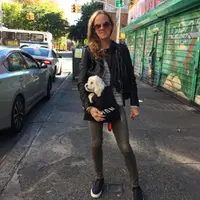 Contributing Writer
Michelle Sinclair Colman
Michelle writes children's books and also writes articles about architecture, design and real estate. Those two passions came together in Michelle's first children's book, "Urban Babies Wear Black." Michelle has a Master's degree in Sociology from the University of Minnesota and a Master's degree in the Cities Program from the London School of Economics.