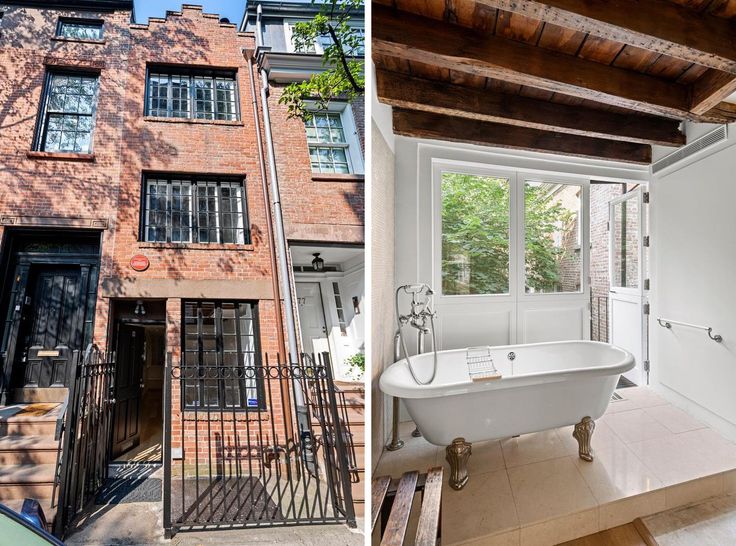 The more New York changes, the more it stays the same. In 1873, the house at
75 ½ Bedford Street
was built during a smallpox epidemic. Nearly 150 years later, as the coronavirus pandemic continues to vex New Yorkers, the townhouse, also known as Millay House, is on the market for
$4.99 million
.
The house was built on the former carriage entryway between 75 and 77 Bedford Street, which accounts for its fractional address and status as the city's narrowest house (only
9'6" wide
!). However, architecture enthusiasts are not the only ones drawn to 75 ½ Bedford Street; others are drawn to its rich history. After short stints as a cobbler's shop and a candy factory, a group of artists and actors led by
Spalding Hall
leased 73-77 Bedford Street and established the
Cherry Lane Theater
, which is now New York's longest continually running off-Broadway theater. Some time after it was founded,
John Barrymore
and
Cary Grant
stayed at the house while performing at the Cherry Lane Theater.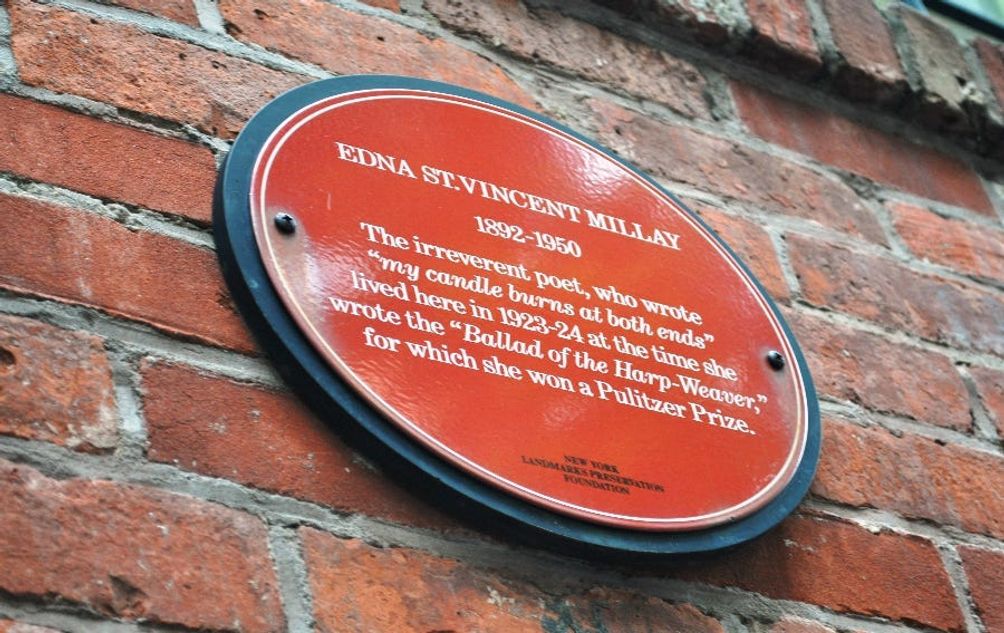 Among the artists was Edna St. Vincent Millay, the poet and playwright who would come to serve as the house's namesake. She and her husband, Eugen Jan Boissevain, only lived there from 1923-1924, shortly after she won the Pulitzer Prize for poetry, but they made their mark on the house: Among other enhancements, architect Ferdinand Savignano turned the top floor into a studio for her and installed a skylight, which is still in the house today.
In the 1930s, after Millay and Boissevain had left for Austria, cartoonist and author
William Steig
(whose works include
Shrek!
, the basis for the film franchise) lived in the house with his wife,
Elizabeth Mead Steig
, and her sister, anthropologist
Margaret Mead
. Some time later, children's book author
Ann McGovern
's time in the house would inspire her to writer
Mr. Skinner's Skinny House
.
In an interview with
The Villager
, a local noted that the house was in dire need of renovations when architect and preservationist
Christopher Dubs
purchased it with his partner,
Cedric Wilson
, in 1996. Indeed, the house has been beautifully renovated and updated to make the most of its space and size through the years, though not at the expense of its historic details. As the house returns to the market, we take a look inside.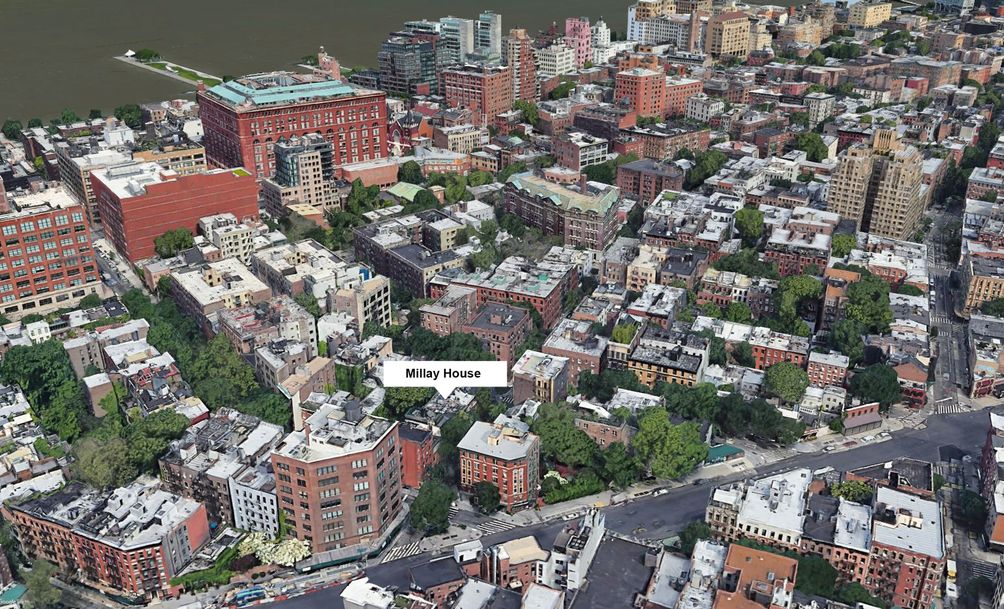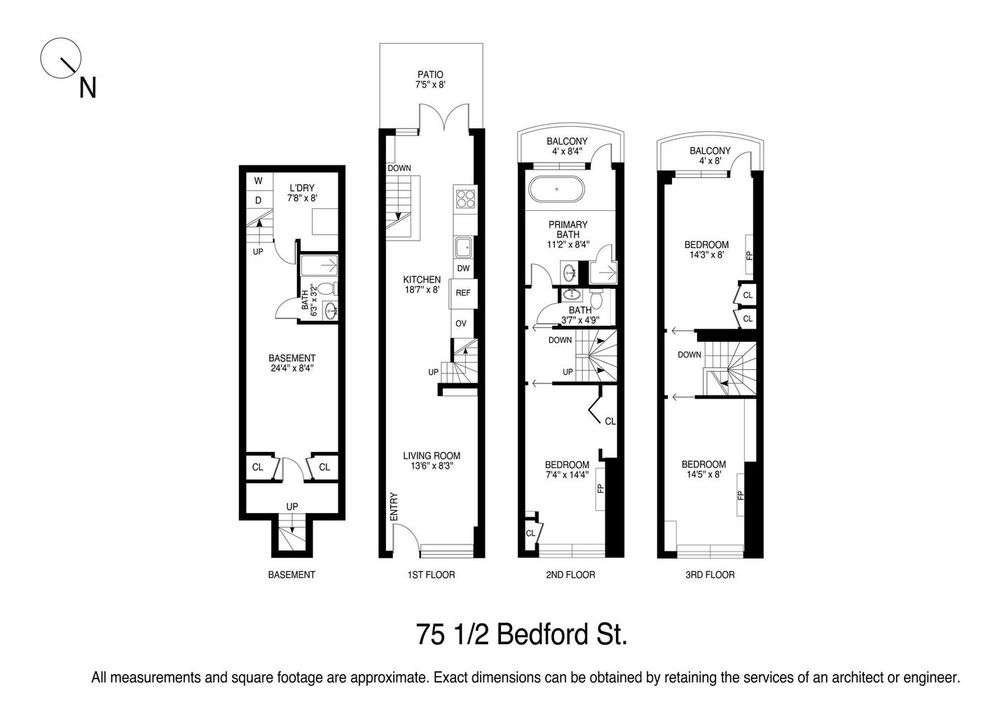 ↓ The main level's 8'-4" wide interior is ideal for mirrors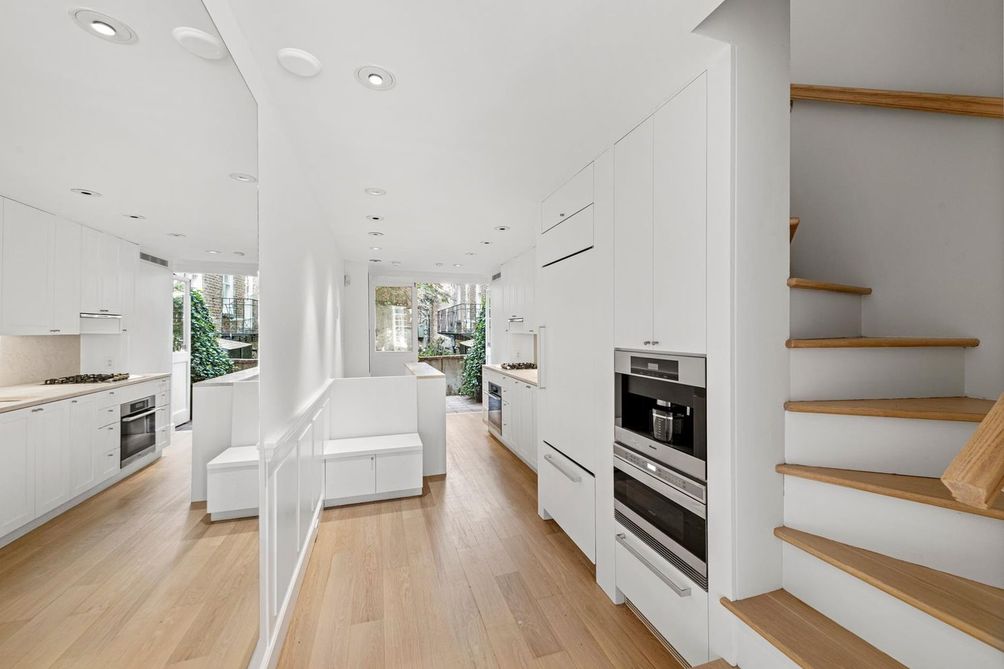 ↓ Original wood beams throughout the home have been beautifully restored.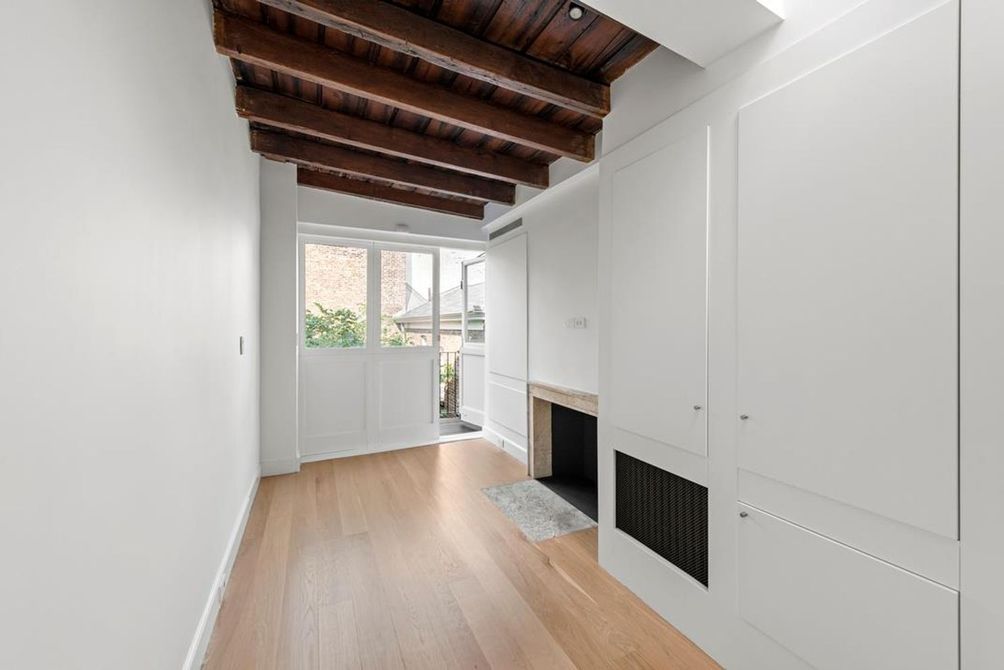 ↓ The skylight still fills the home with abundant natural light, as do oversized windows.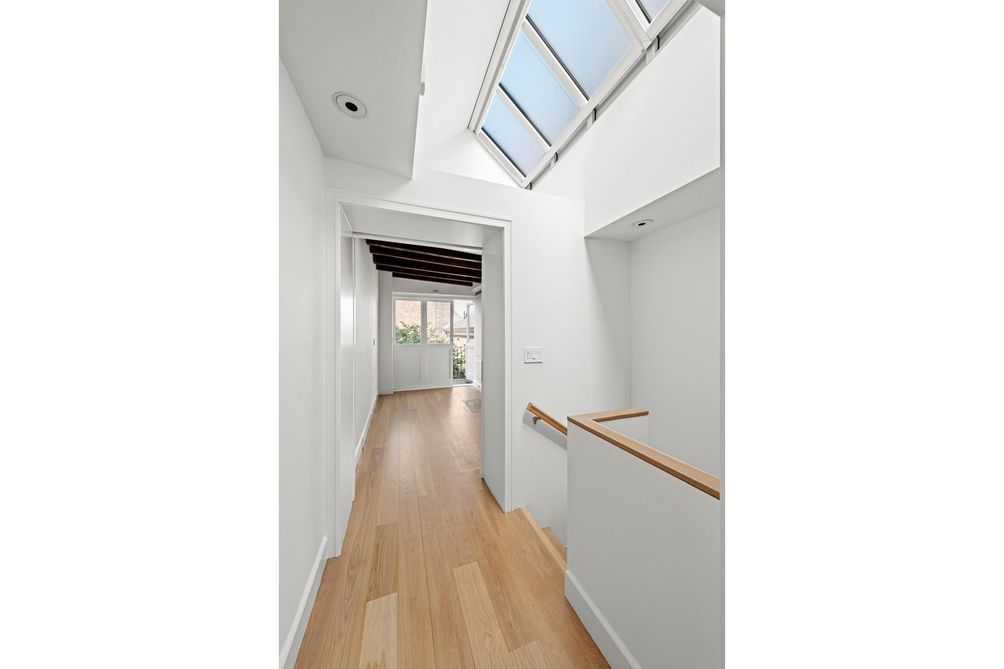 ↓ The kitchen has been updated with custom millwork and Italian marble countertops.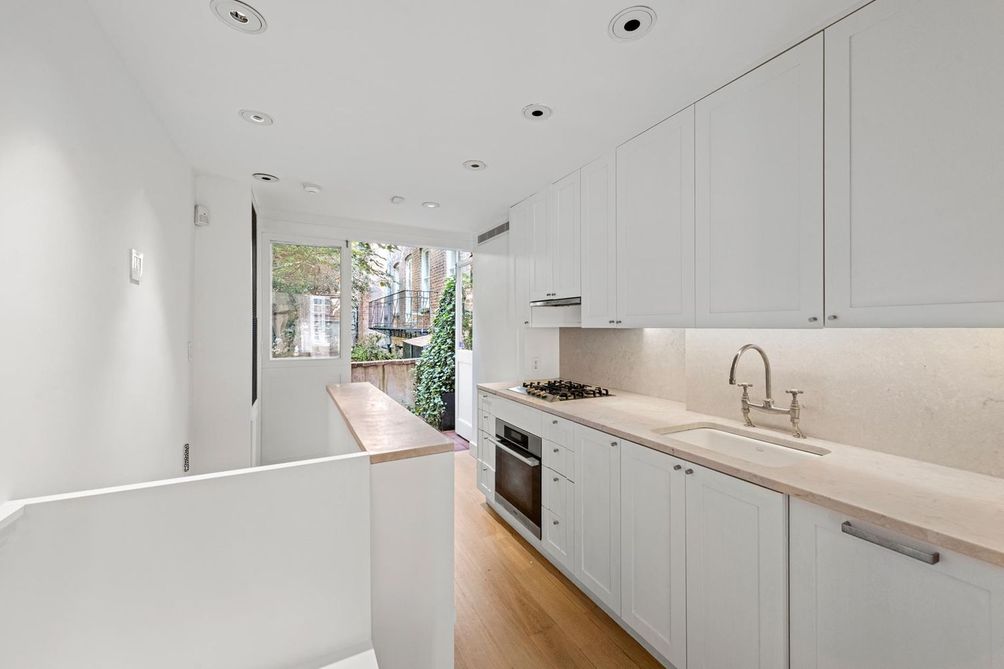 ↓ The baths have been renovated to modern standards.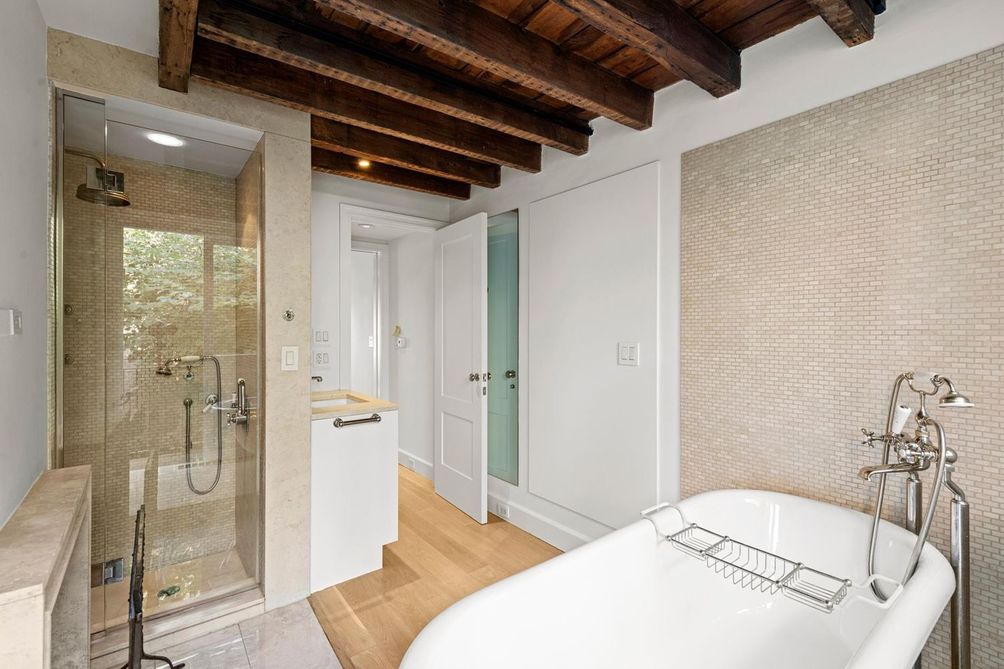 ↓ The finished basement has a washer/dryer, generous storage space, and powder room.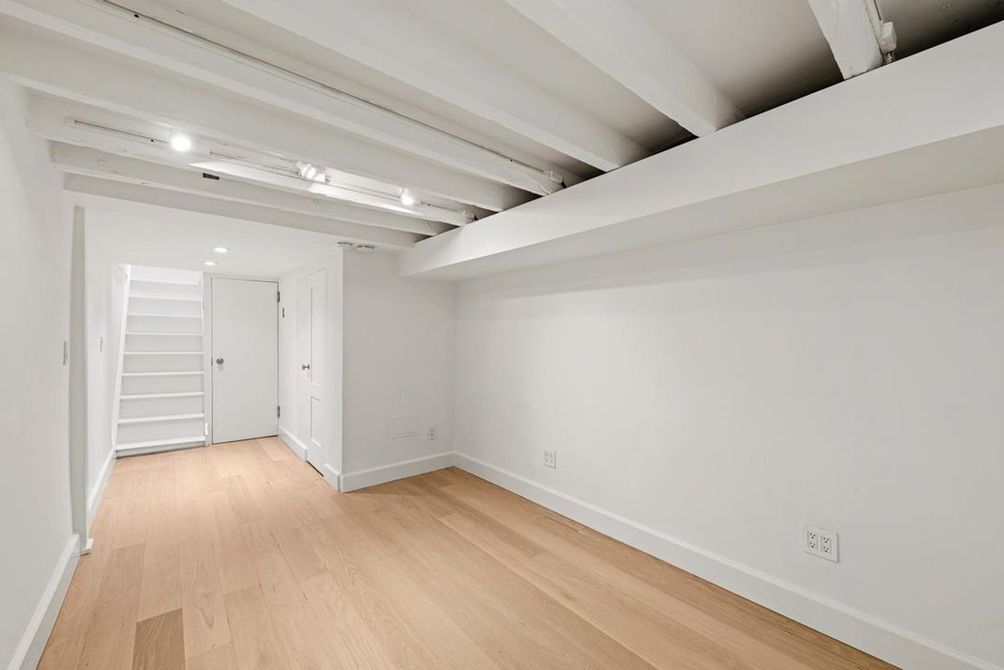 ↓ Floor-to-ceiling French doors on the first and second floors open to a tree-shaded backyard.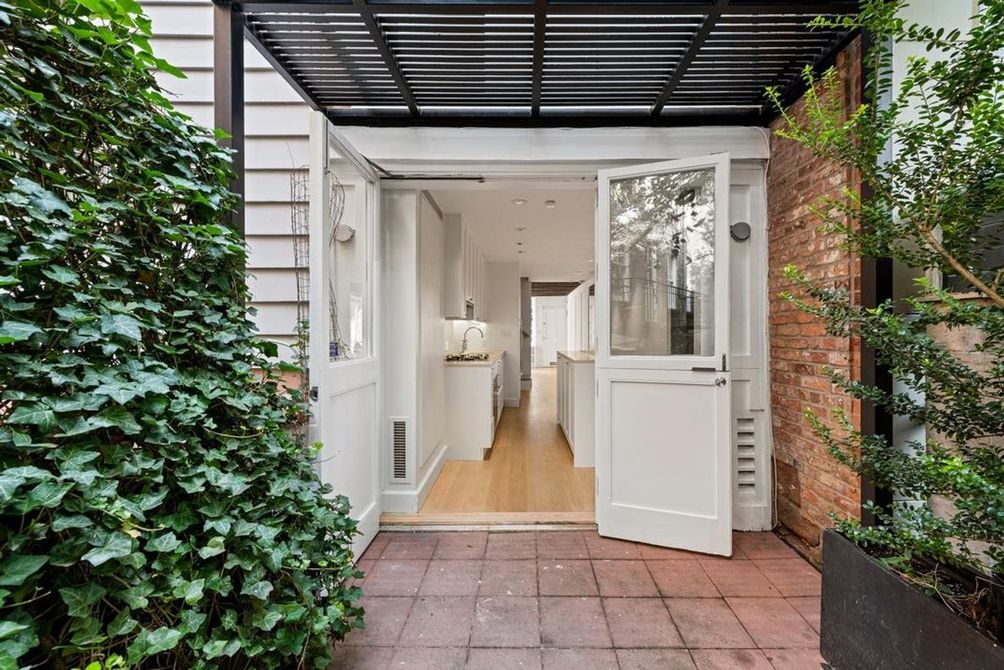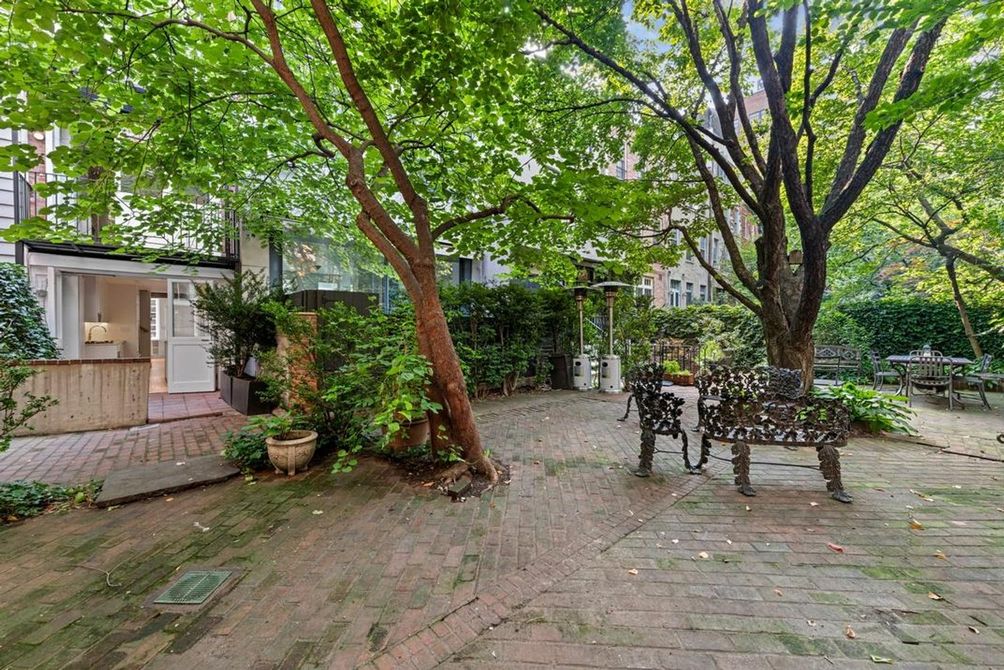 ↓ There are private balconies off the full-floor primary suite and a secondary bedroom on the third floor.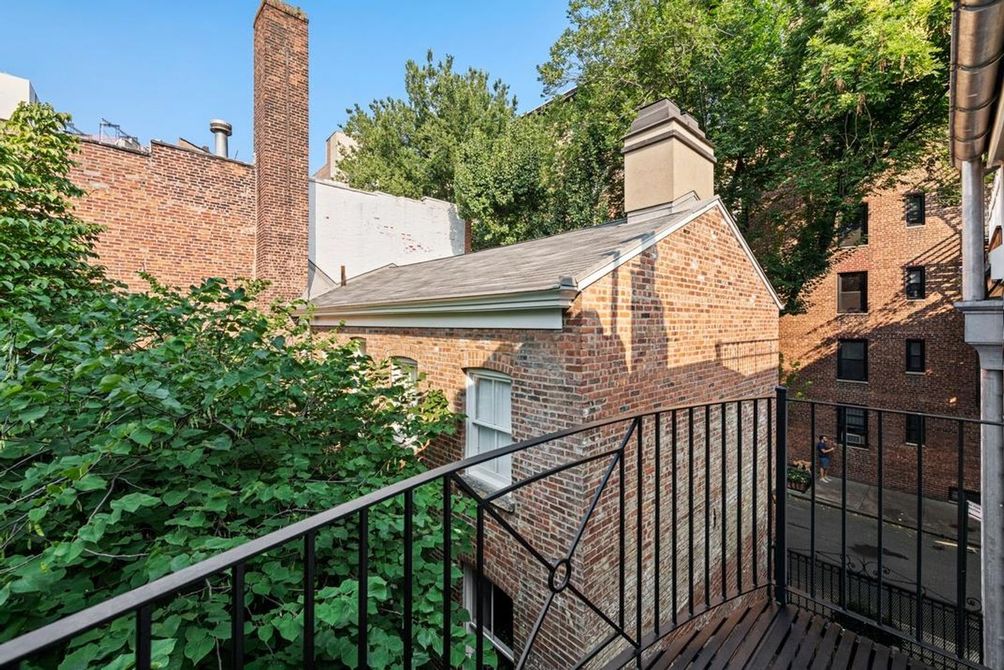 Additional Info About the Building
Get the latest updates!
Before you leave,
sign up for insider access
to the latest listings.
It's 100% free!