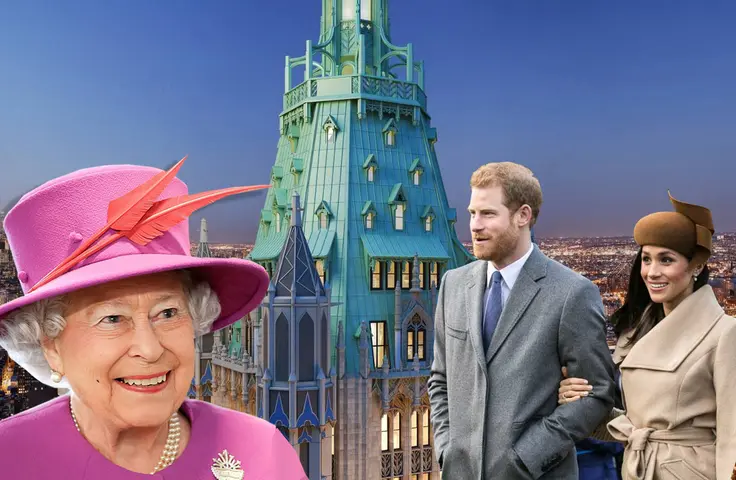 In this episode of "Real listings, imagined lives," a broker looks back on the weekend she spent helping a nice young family with their search for a New York City abode. The couple is between jobs at the moment, yet has an impressive budget to match their equally high standards. That sent them in the direction of some of the most awe-inspiring listings on the market.
In the series "Real listings, imagined lives," we take inspiration from real-life listings and overlay an imagined story. The traditional real estate listing descriptions are fictionalized to add fascination and a New York edge. The series envisions residents, neighborhoods, culture, and more around NYC homes for sale. New Yorkers are anything but ordinary, and so their home descriptions should not be either. So our stories take creative license and New York chutzpah to reveal the most interesting aspects of listings as we imagine the lives lived in these amazing homes and neighborhoods.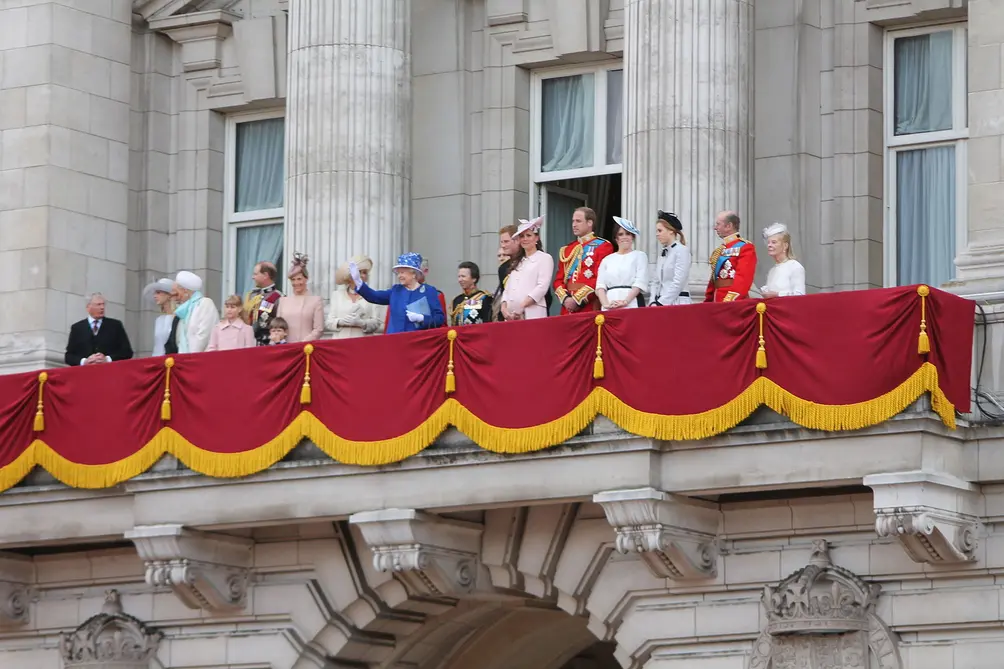 I am sworn to secrecy and can't say much about my clients - realtors' code and all - but let's just say they are a hip young trio that has recently found themselves without a home and estranged from family. They've been all over the news lately, so we kept their recent search quiet and looked at homes that allow for excellent privacy while still befitting of their station. But considering their extremely generous housing allowance, I don't think they can help but make a splash if and when they move in!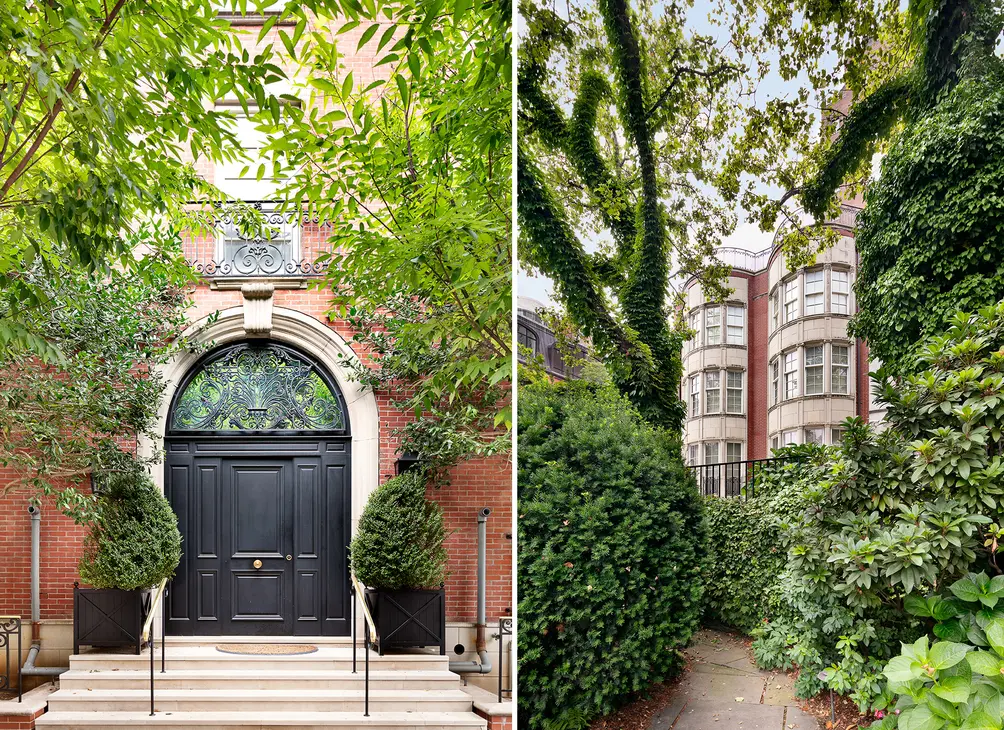 My first impression was that this townhouse in a quiet section of New York feels very old-school British. Would that feel like a touch of home, or does it seem to have struck a nerve?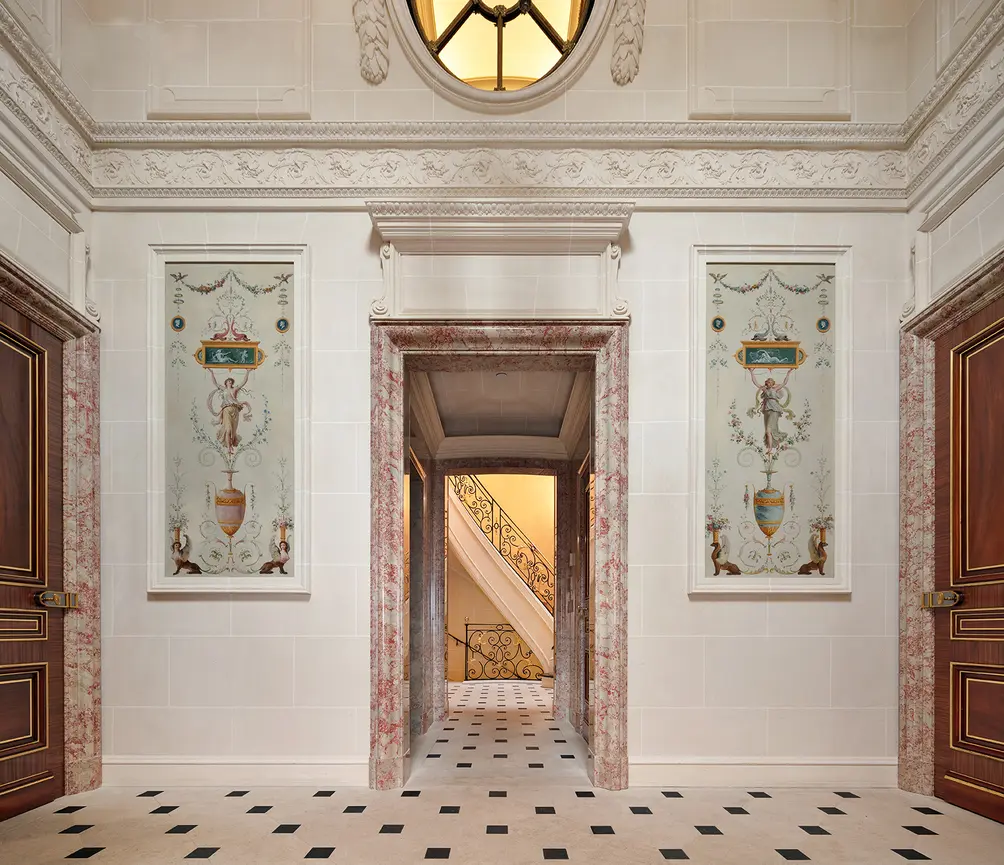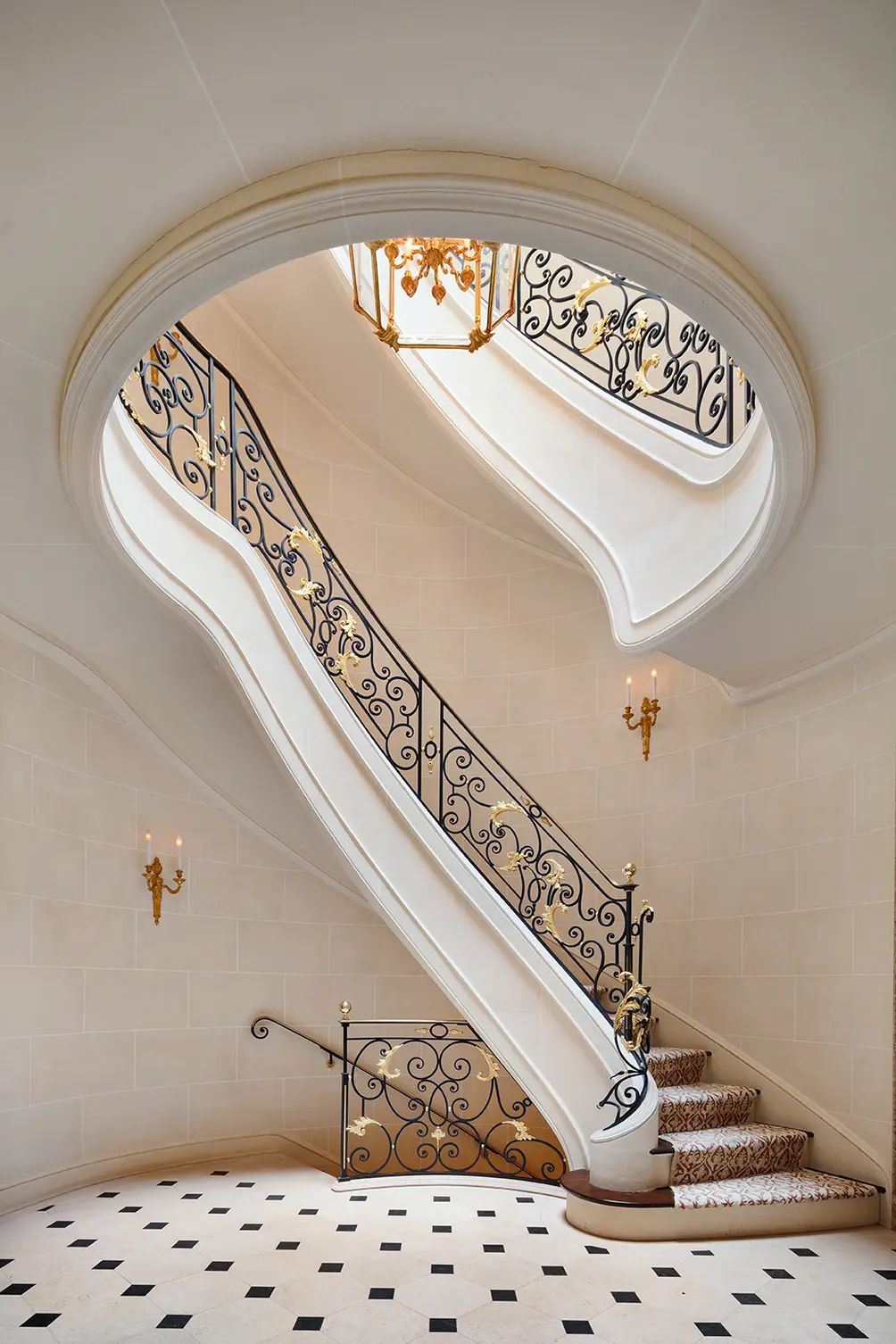 The wood-paneled library definitely felt like a place he could sit with his father for lofty conversations with cigars and brandy.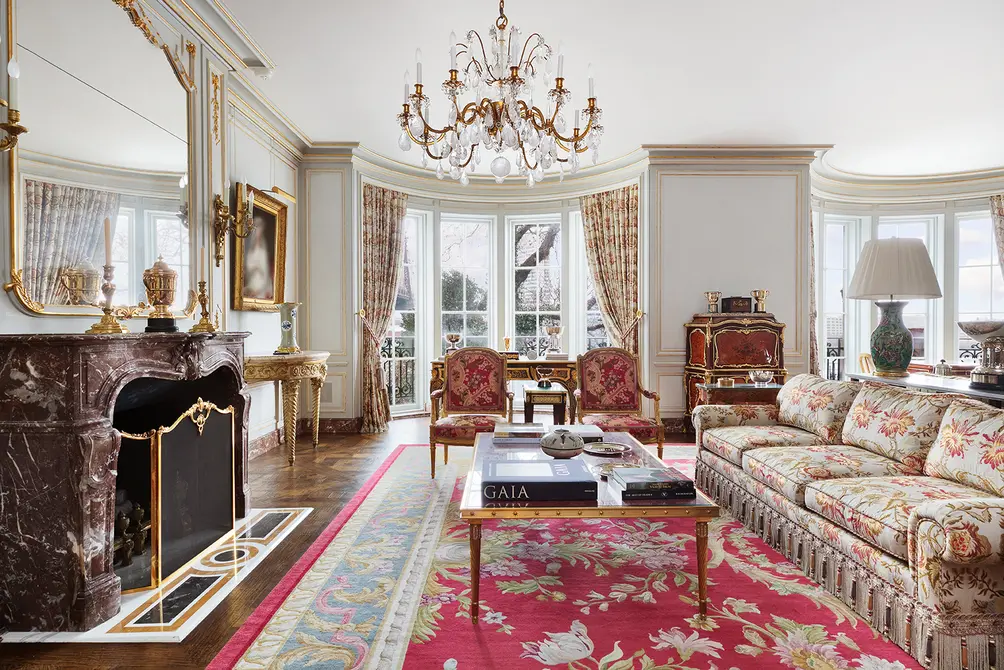 The Old World style of the living room made her cringe. She wants more windows and less ornamentation.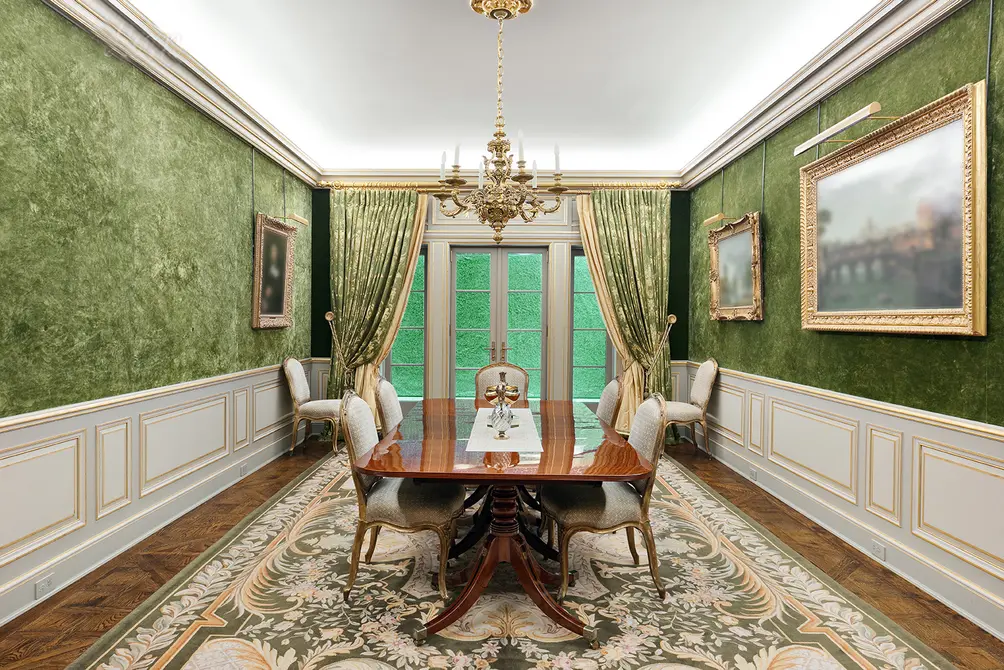 The formality of the dining room brought back memories of family dinners for him.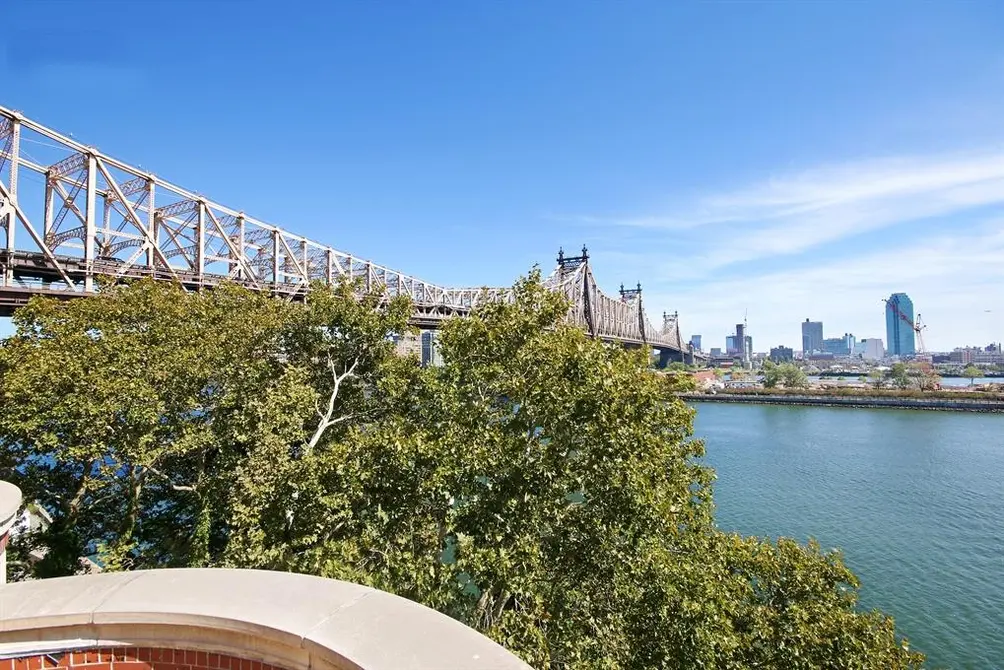 Their son couldn't get enough of the river views - they kept him rapt the entire time his parents toured the home.
The enormous master suite was highly regal, but she murmured that it was something she was trying to forget.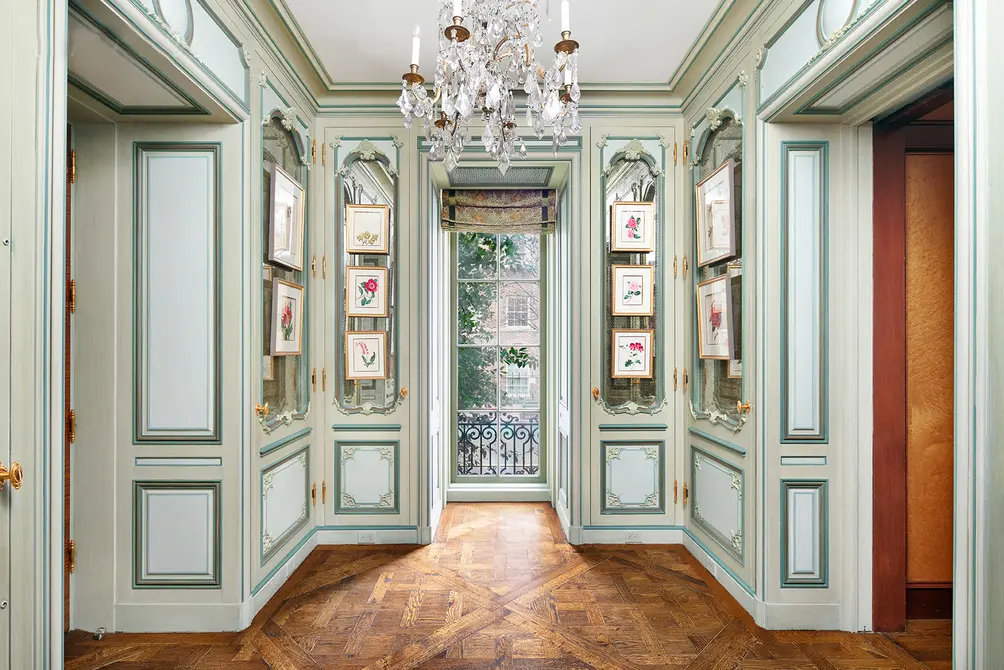 In the end, they both agreed this home was more suited to his more traditional brother and sister-in-law. But that's good, that lets me know what to avoid and where to look next.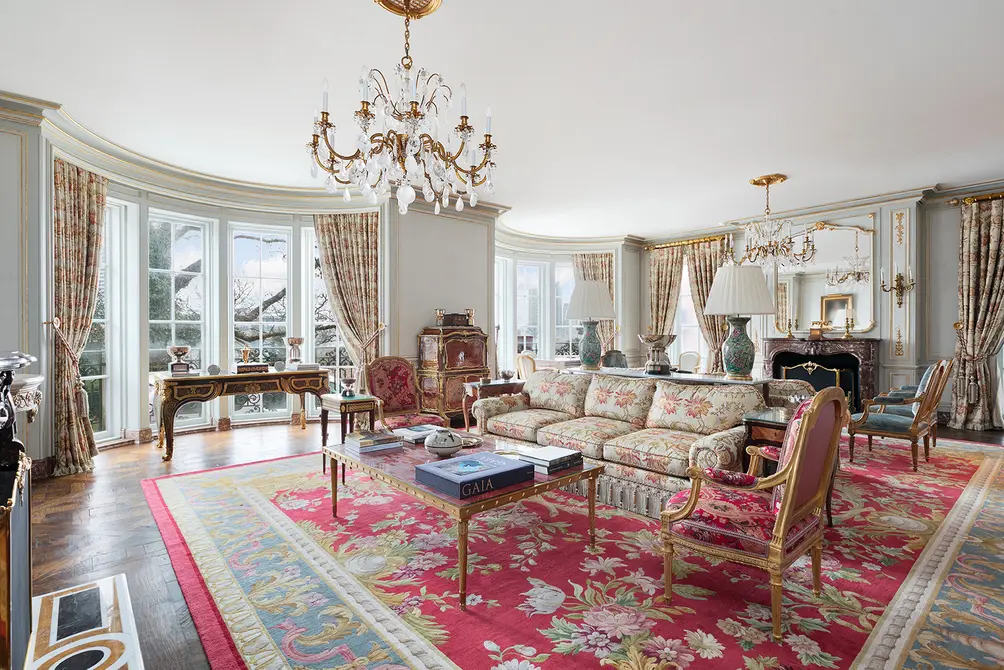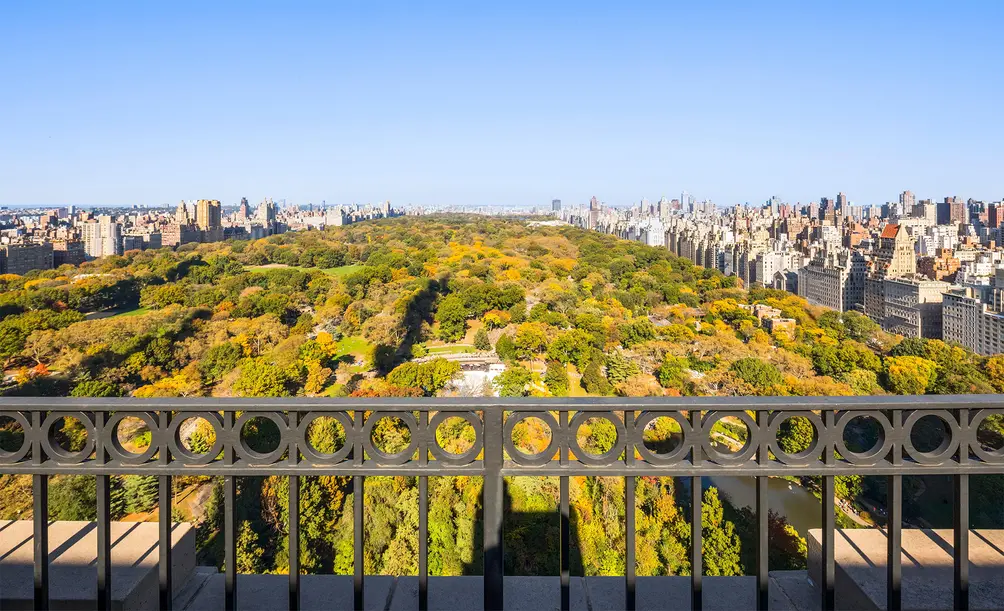 This home definitely got their attention. I think I might have heard her gasp as she saw those endless views over Central Park, and I can't say I wouldn't have done the same.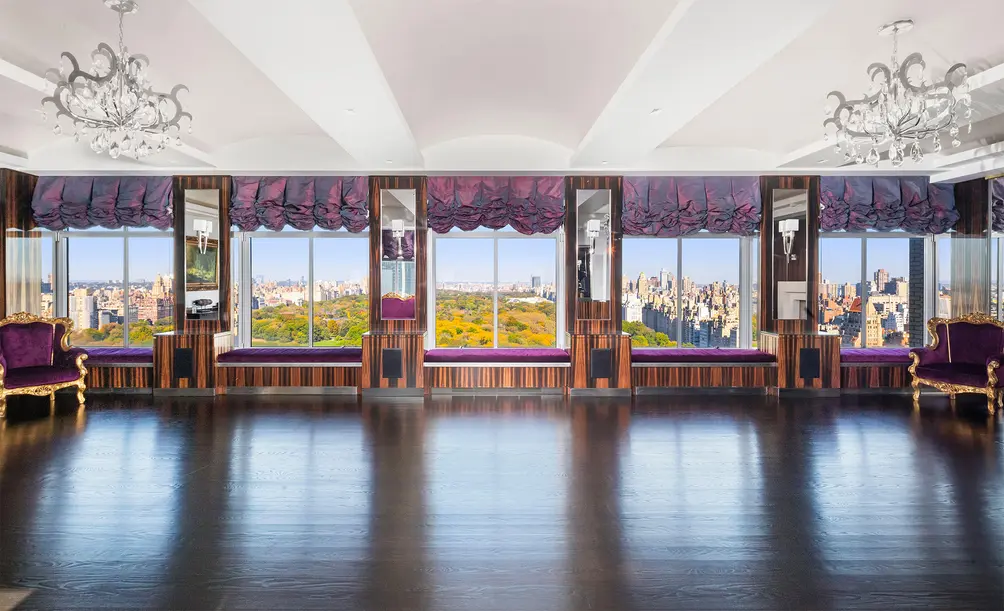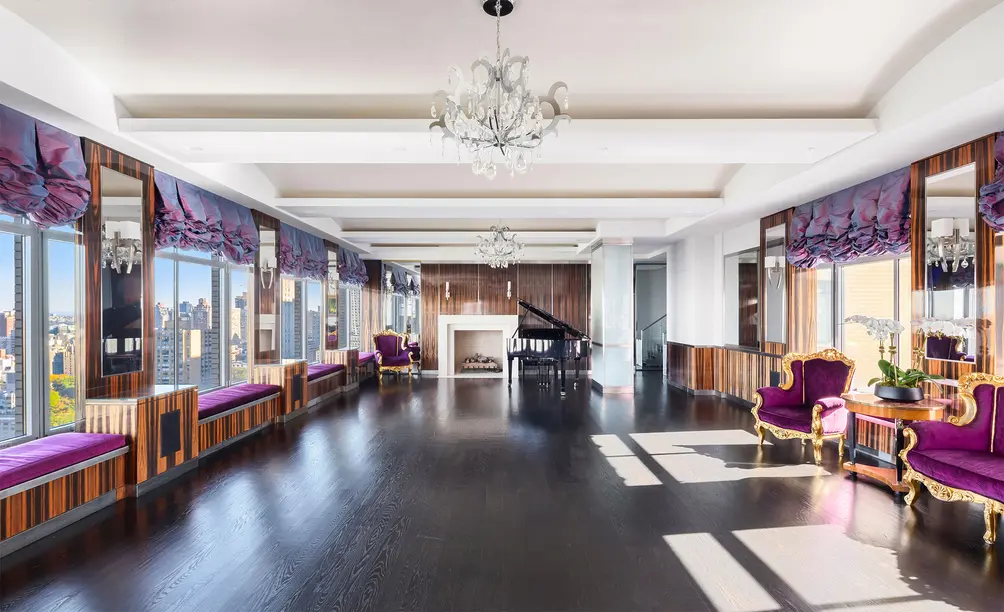 They agreed their son would have a ball in the ballroom but didn't think they'd have a use for it in their new life. Both agreed the purple velvet cushions would have to go - much too royal-reminiscent.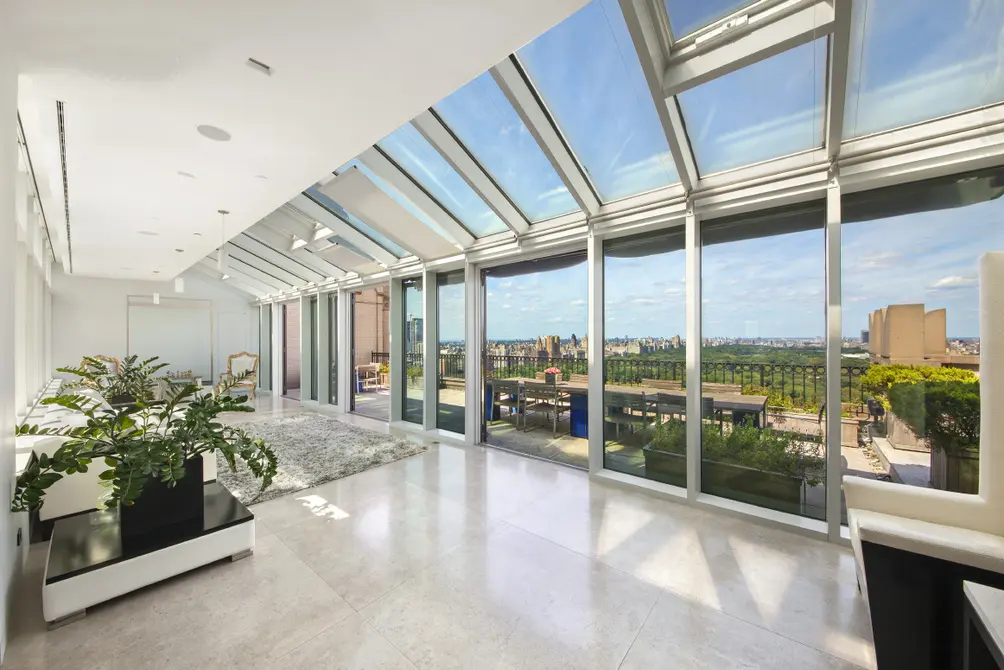 In her words, the solarium was soul-enhancing.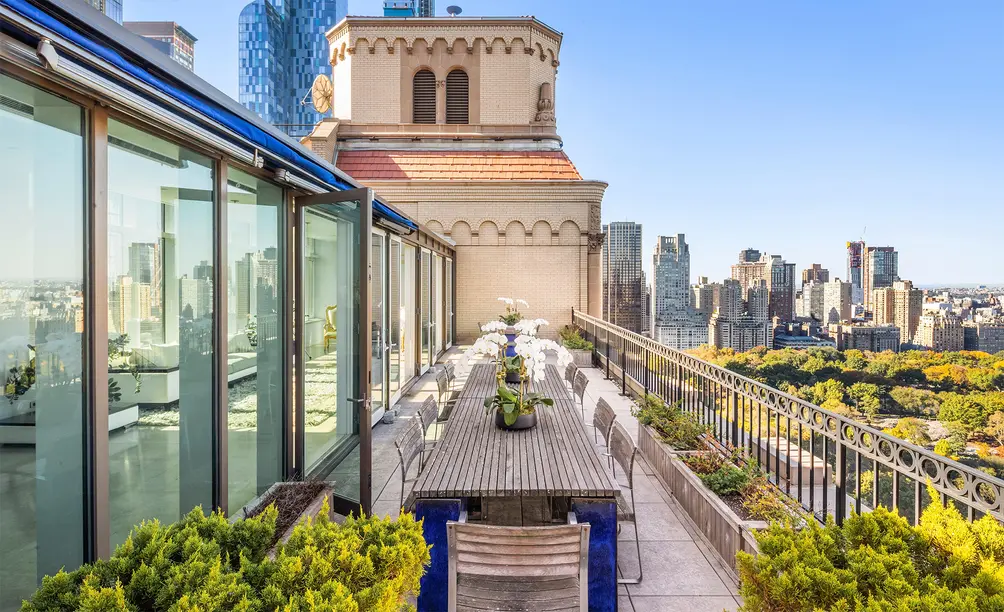 They loved the outdoor spaces.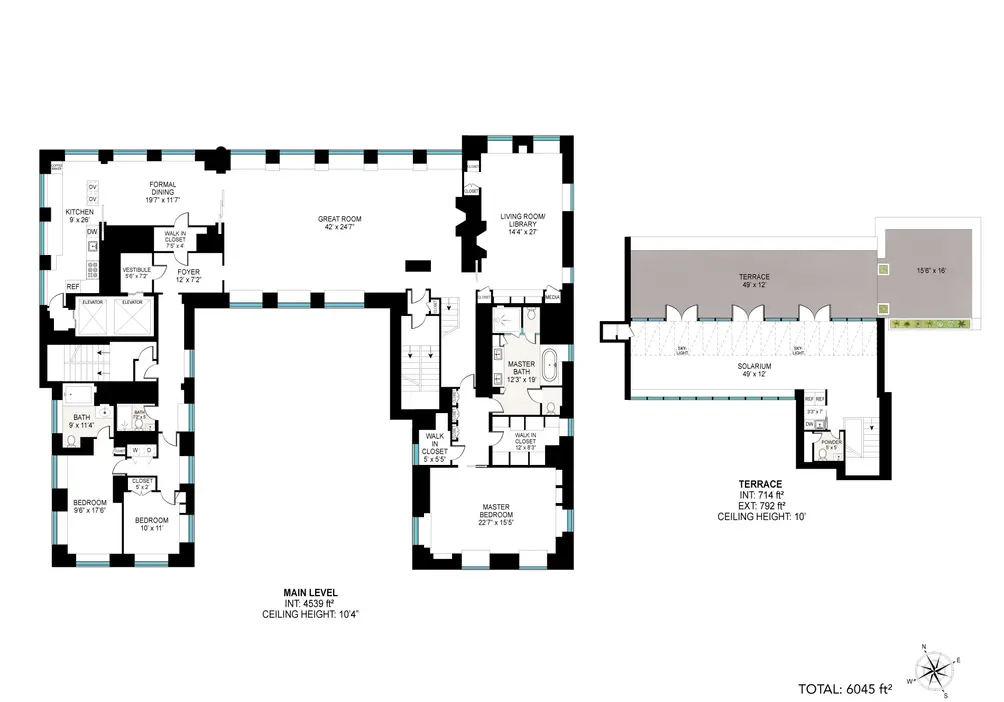 Ultimately, they worried that having the bedrooms so far apart would be a problem. Moving on...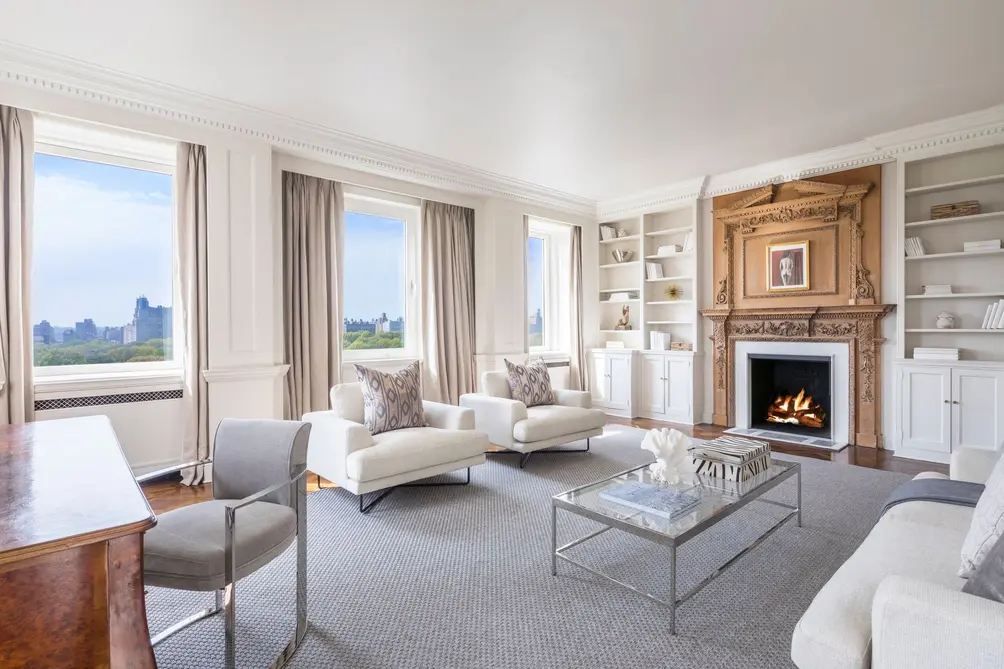 990 Fifth was tempting to them both. He's an architecture buff like his father before him and appreciates the significance of a Rosario Candela-designed building.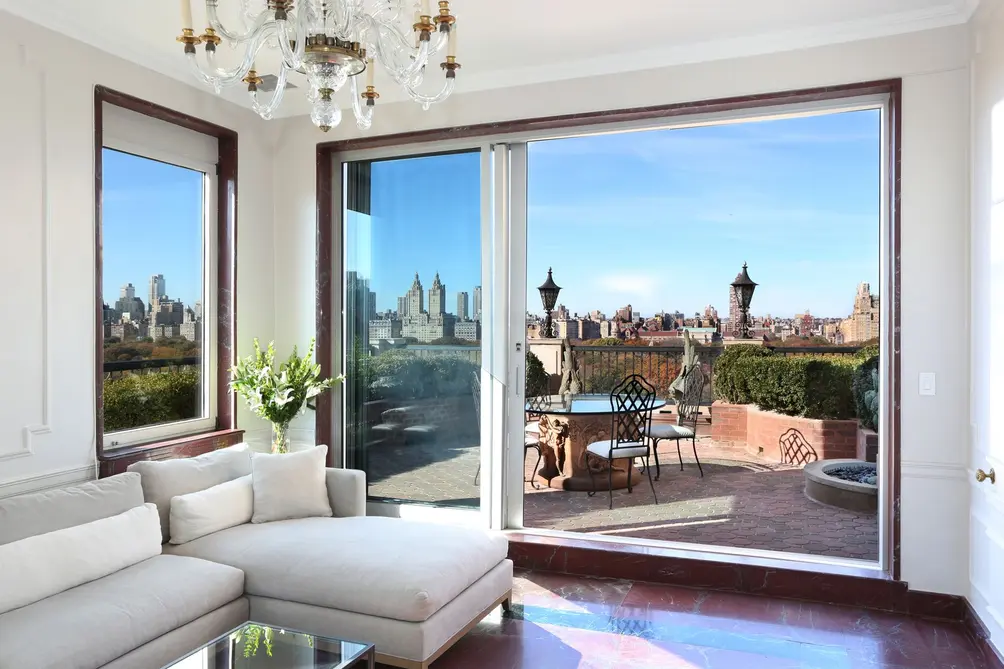 Meanwhile, a Fifth Avenue address would help her embrace New York life one hundred percent.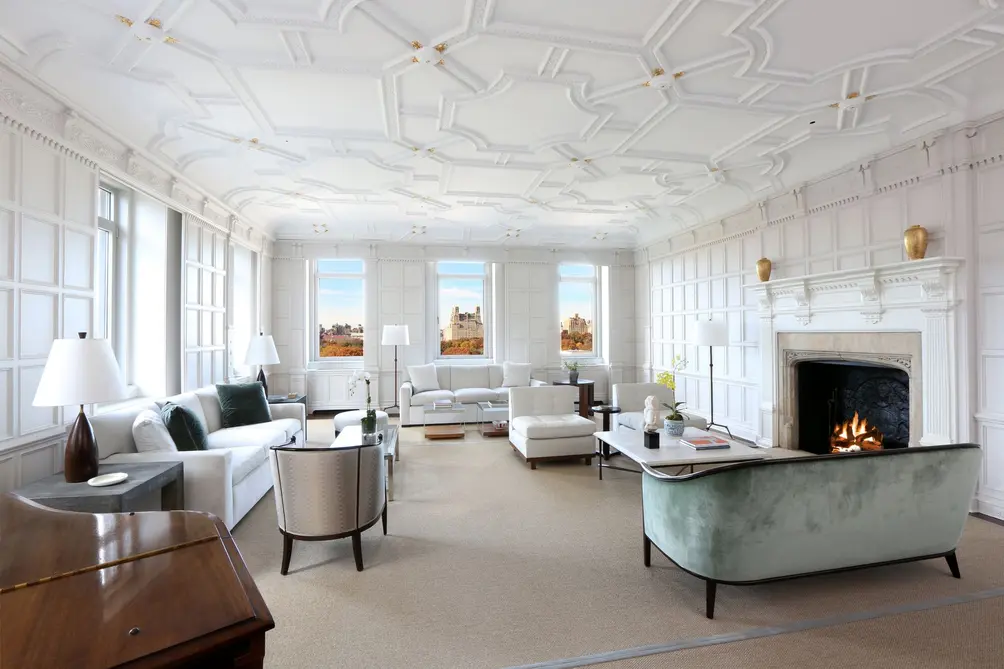 They stood in the living room for a long time and tried to decide whether they loved or hated all the intricate detail on the ceiling and walls.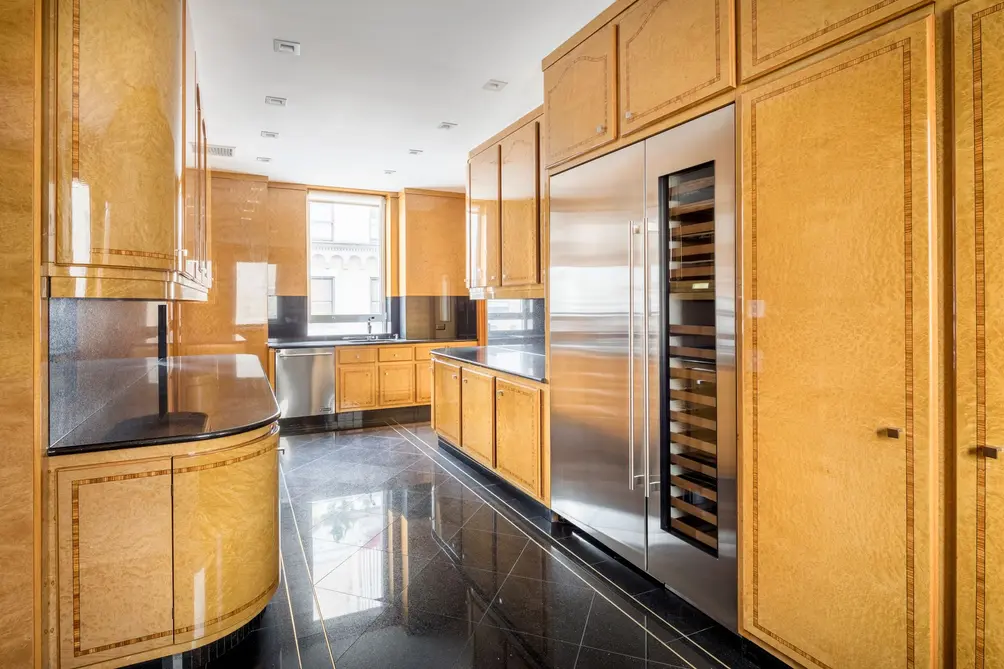 But she knew where she stood on the yellow kitchen - servants or no, "this HAS to go!"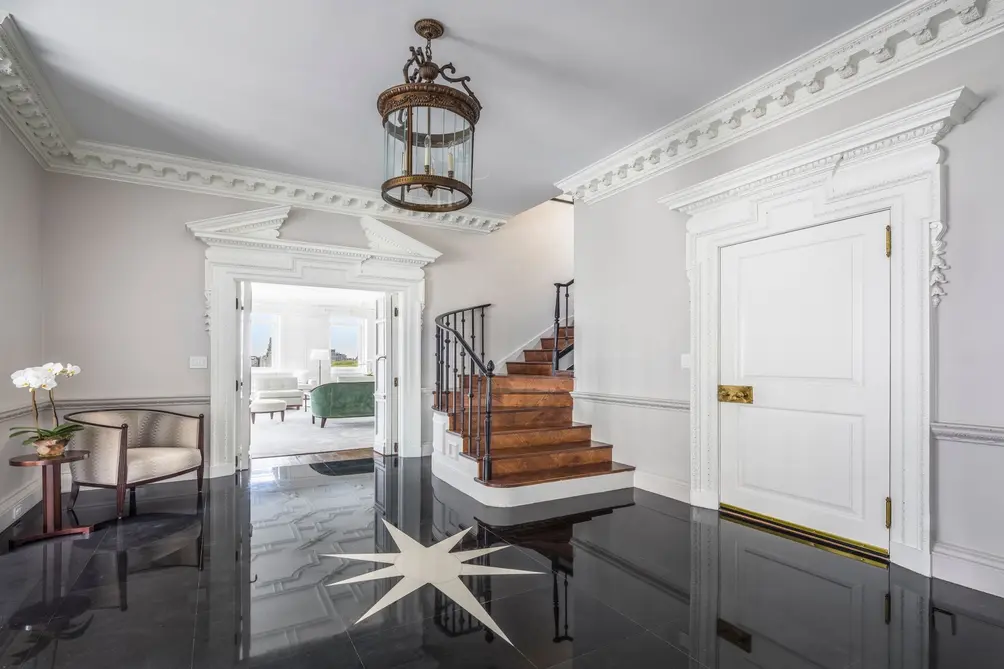 Their son adored the star on the foyer marble and kept tracing it with his Matchbox cars.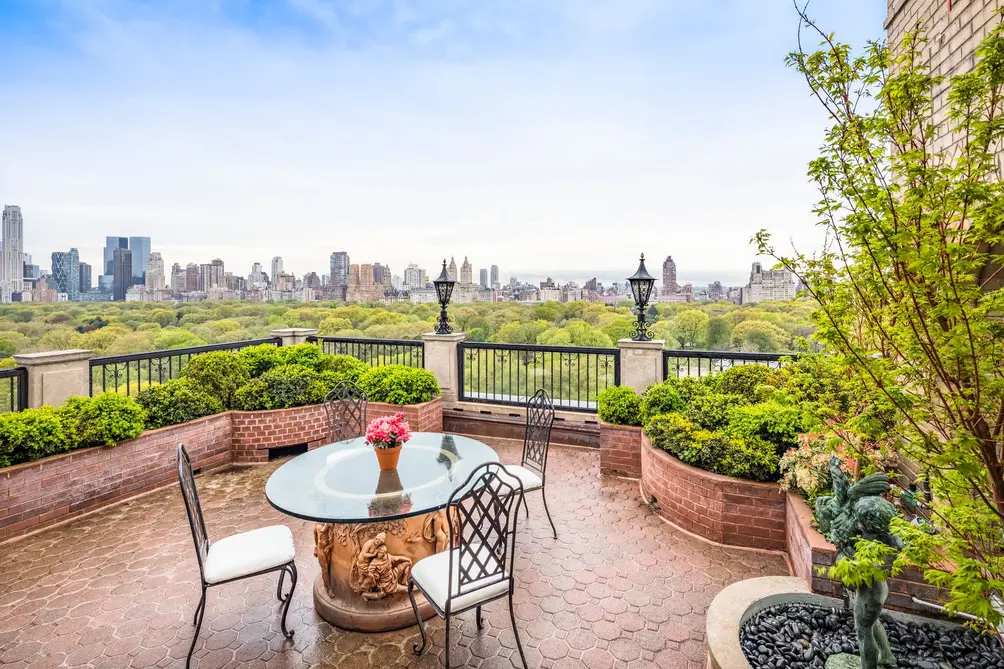 The biggest appeal of this home was the large windows and the outdoor space, and yet it didn't feel like the ideal home for their young family.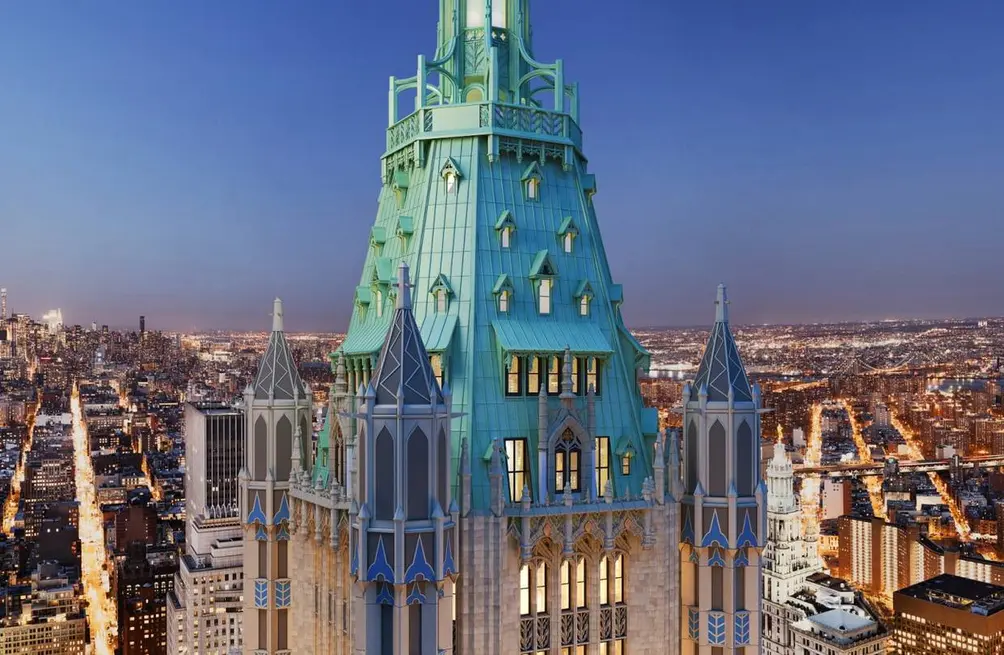 They both fell in love with this place immediately. The minute I told him the history of the building and how it was one of the first skyscrapers in New York City and still, to this day, has spectacular views of every major architectural masterpiece in the city in every direction. To think that a skyscraper built so long ago and nothing ever rose to block its view all these years later is even an accomplishment that Woolworth himself couldn't possibly have imagined. He was smitten.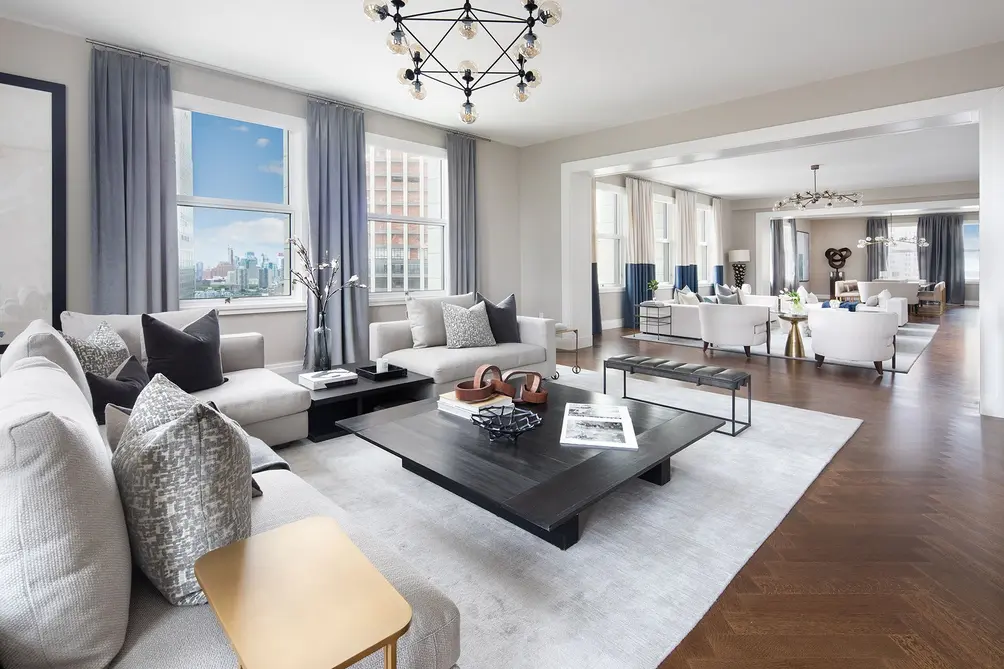 She loved the open floor plan, the views, and the location.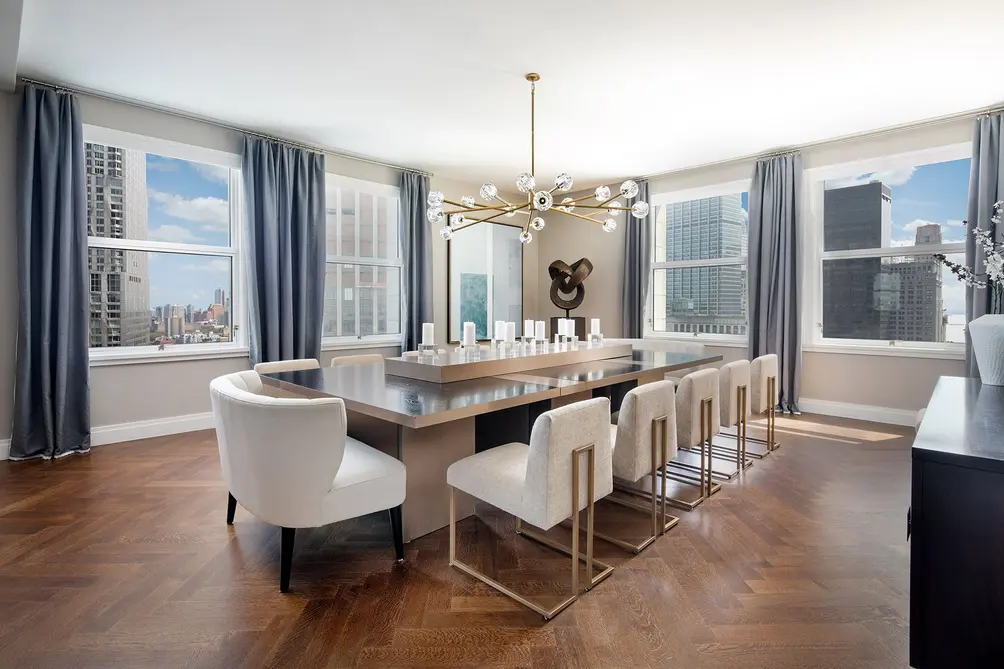 The home is spectacularly elegant and modern but steeped in history and charm. The husband was particularly charmed by the Old World details that reminded him of Frog… I mean home, blending with the classy modern touches.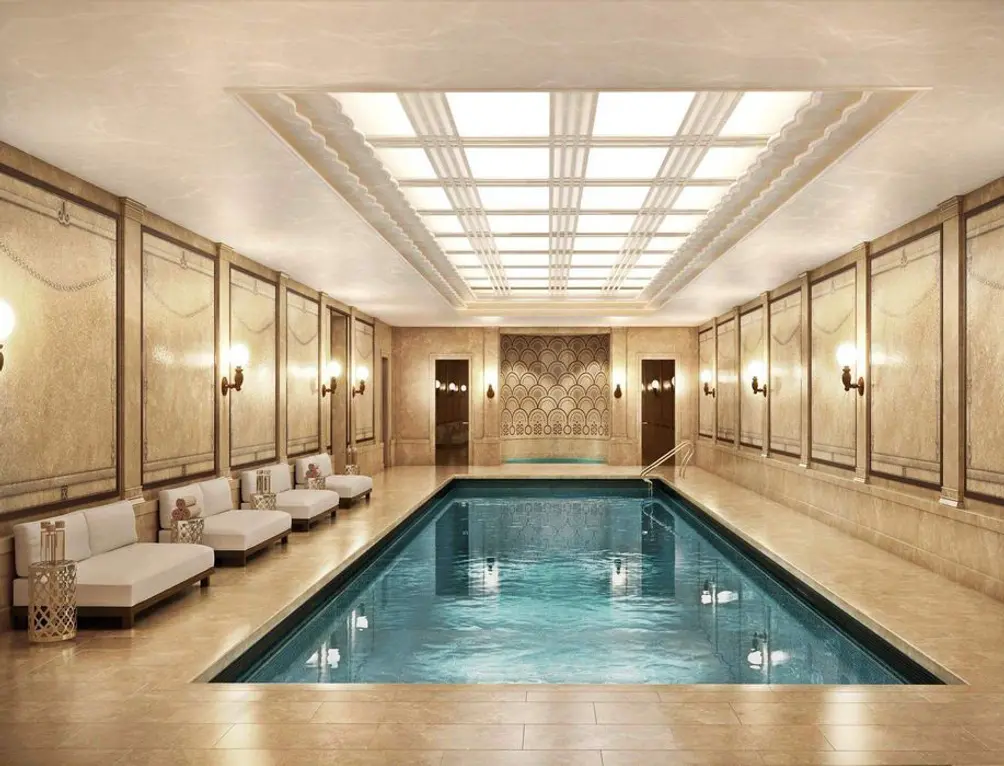 She was also super-excited about the building's pool - commissioned for Woolworth himself - and talked about having her mommy and me groups gather there. Oh, to be a fly on the pool wall!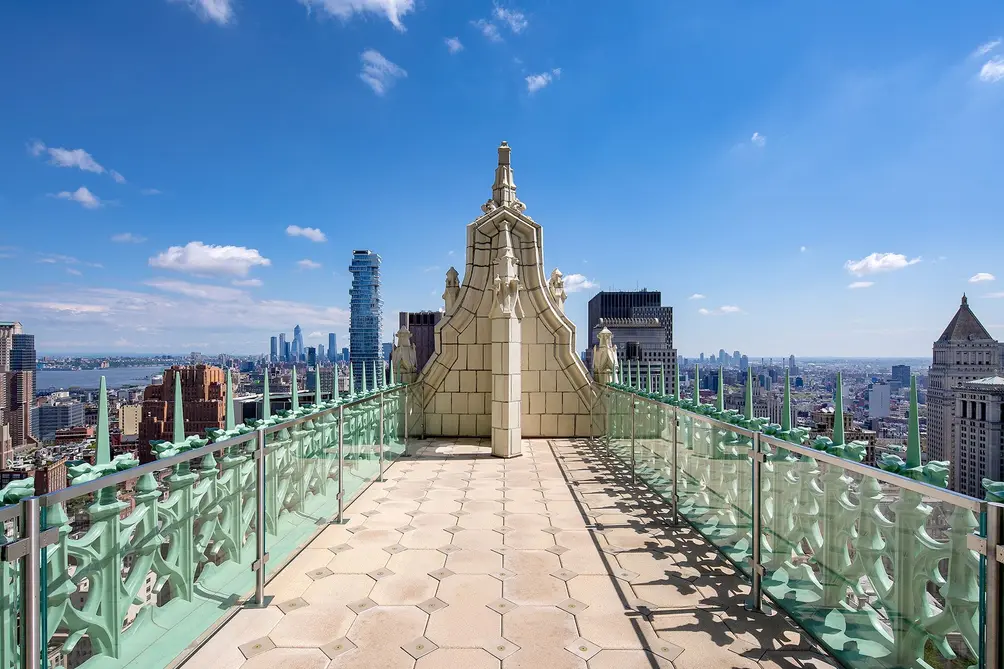 The icing on the cake was that roof deck! The pinnacle of the facade that forms a throne-like structure at the end of the terrace was the piece de resistance. We joked about the spikes lining the terrace, and he asked me if they behead traitors in New York - oy! But all kidding aside, I think this is the place for them.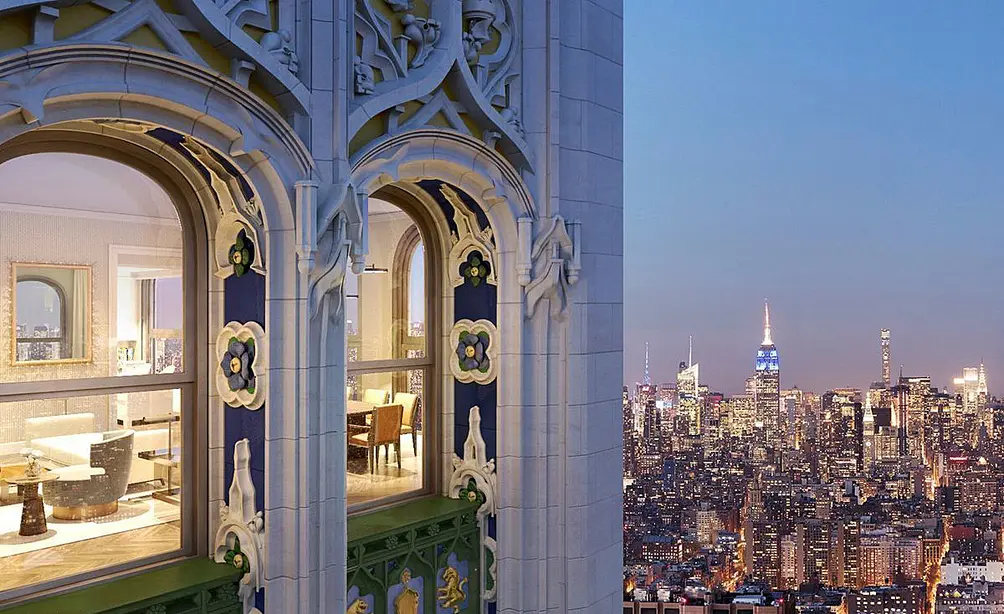 Schedule an Appointment
To tour any of these properties, just complete the information below.
Or call us at (212) 755-5544
Additional Info About the Building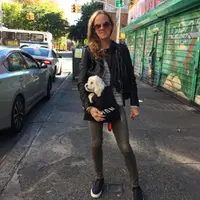 Contributing Writer
Michelle Sinclair Colman
Michelle writes children's books and also writes articles about architecture, design and real estate. Those two passions came together in Michelle's first children's book, "Urban Babies Wear Black." Michelle has a Master's degree in Sociology from the University of Minnesota and a Master's degree in the Cities Program from the London School of Economics.
Off Market Listings
Off-Market Listings
Many apartments are sold off-market
without being publicly listed.
Contact us to learn more about off-market listings.
It's quick and easy. And never any obligations.
. I'm only interested in publicly listed properties.