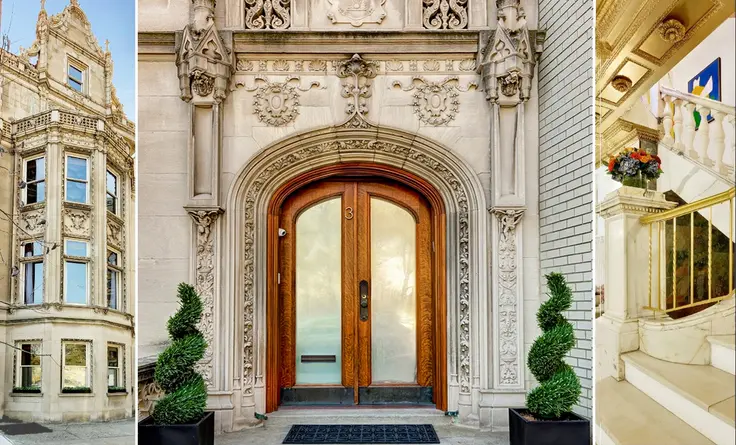 A landmark of the Upper West Side, the visually striking 10,987 square-foot French Renaissance Revival at
3 Riverside Drive
is scheduled to auction on December 20th. The lavish townhouse, also known as the Kleeburg House, is reminiscent of the 19th century architecture to which it belongs. Built by architect C.P.H. Gilbert in 1989, considerably one of the highlights of his career, its masterfully carved Gothic limestone exterior hides an even more luxurious interior.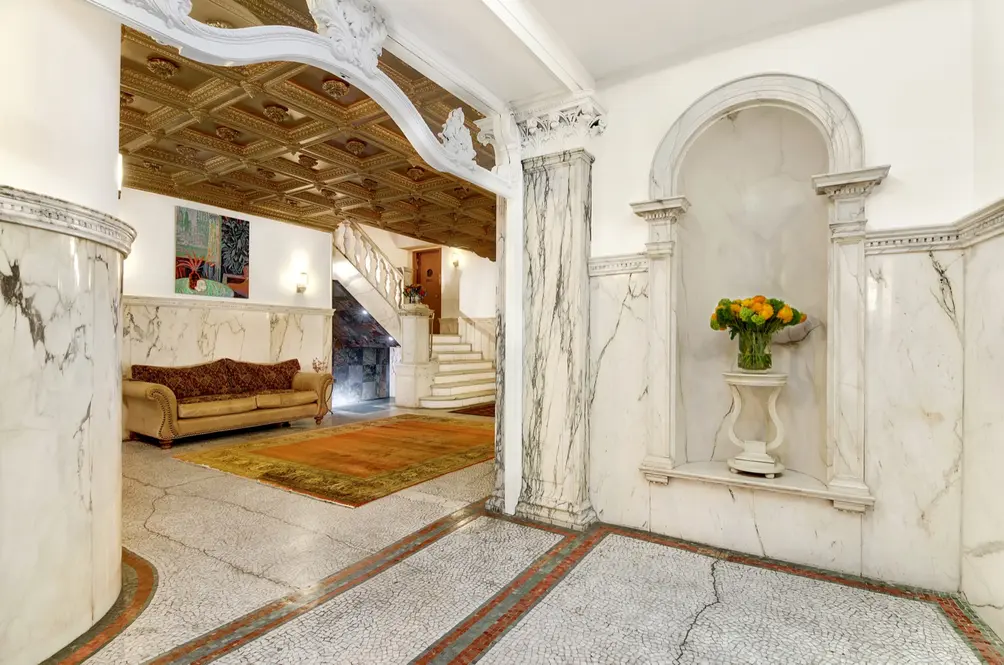 Current owner and developer, Regina Kislin, spent nearly two decades on restoration, making sure that the interior of the 37-foot-wide home is as elegant as it is multifunctional. Among its many features are mahogany floors and paneling, the house's own custom marble fireplaces, coffered ceilings, crystal chandeliers and front bay windows to keep the house generously lit with natural sunlight. With 18 rooms, 4 terraces, 6 bedrooms, 8.5 bathrooms, 9 gas-lit fireplaces, a gym, a spa area with a sauna and pool, and an elevator, it's bound to be one of New York's most decadently specious homes.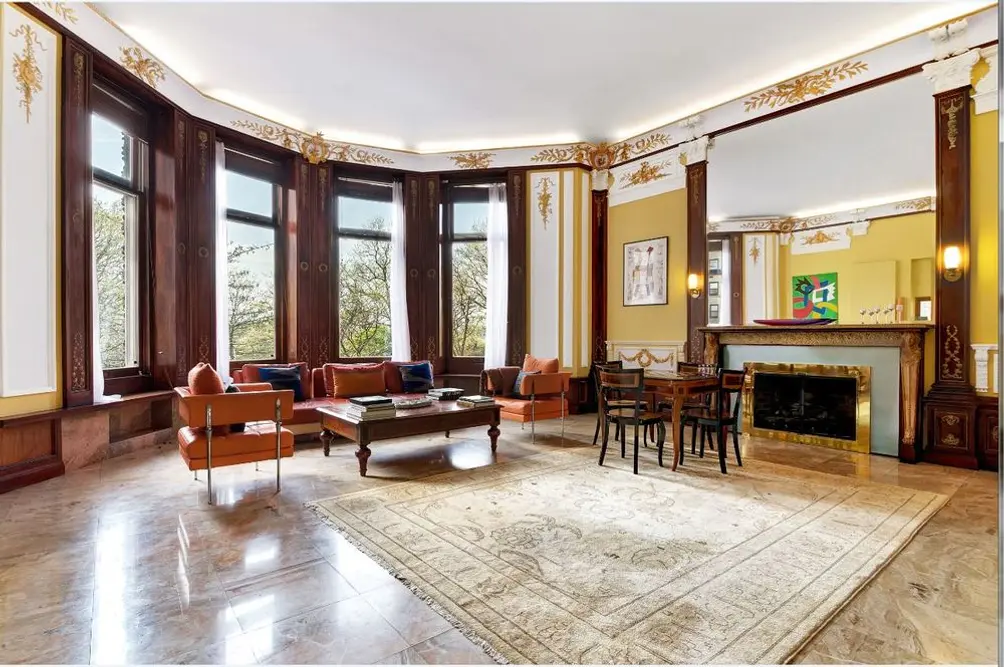 Initially listed in 2012, it is now rumored to sell for a third of its initial asking price, a modest $18.5 million for its size and location. The auction will be open to the public through the Instant Gavel app. Daniel Joory from brokerage Engel & Volkers, calls it: "A once-in-a-lifetime opportunity to purchase a historic and rare [Upper West Side townhouse]."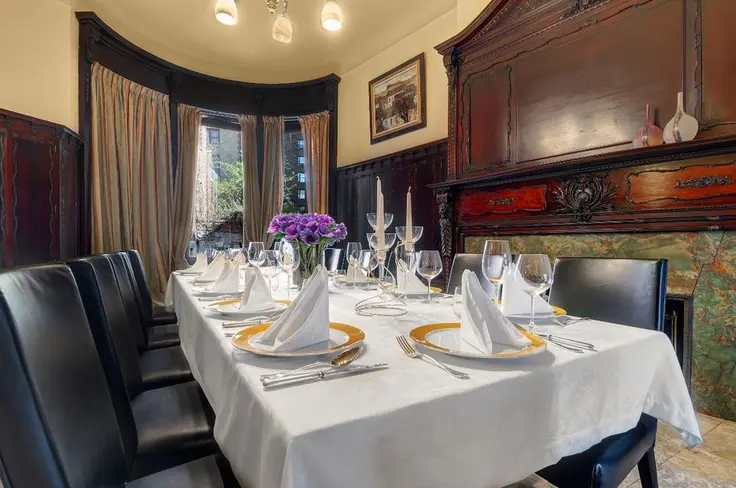 Enlarge Image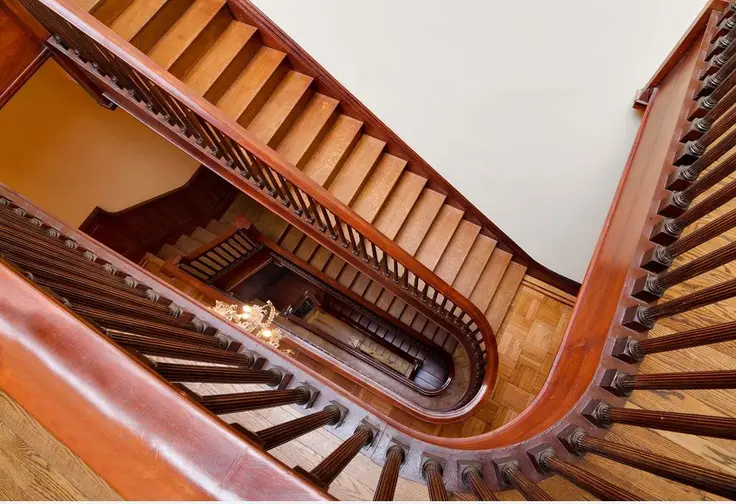 Enlarge Image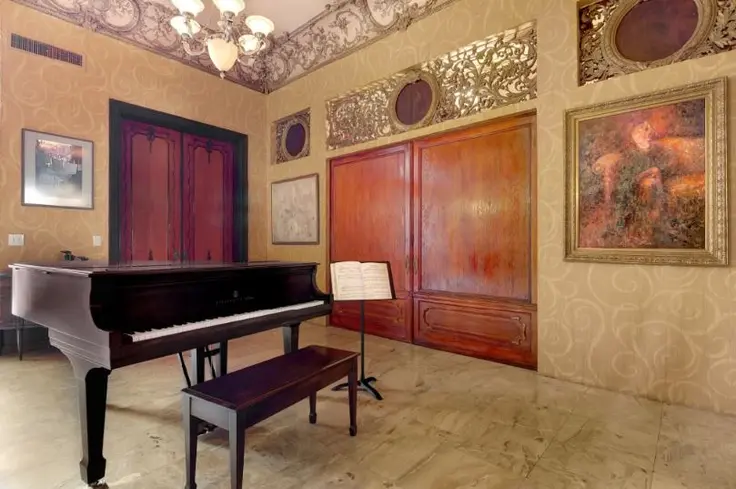 Enlarge Image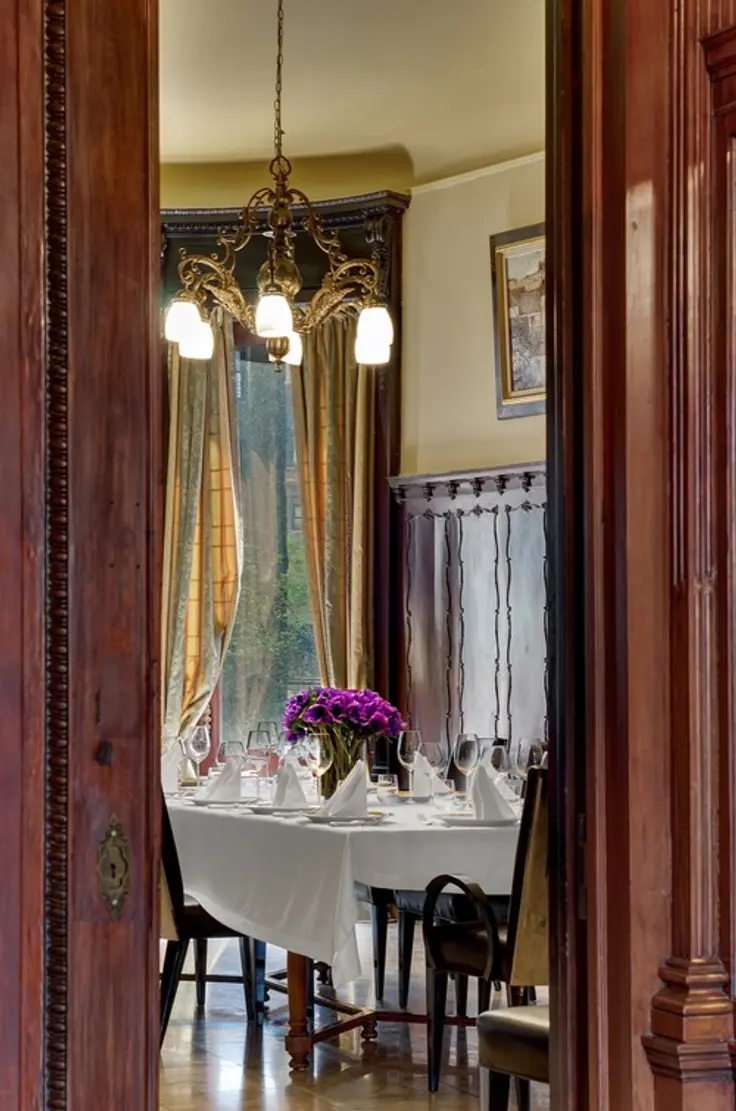 Enlarge Image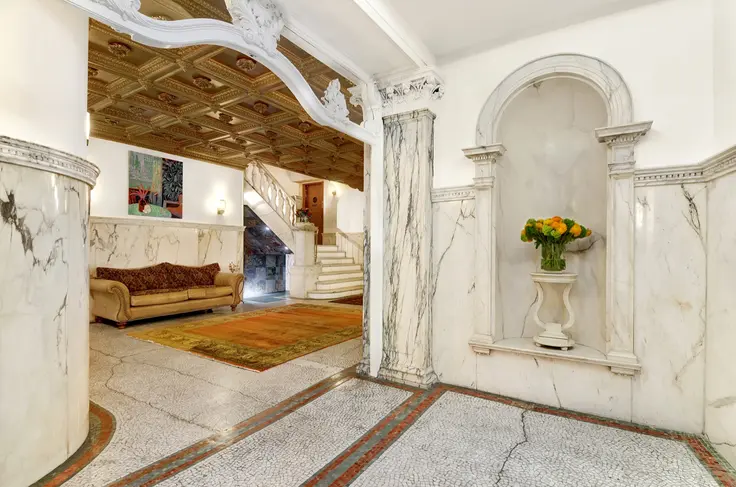 Enlarge Image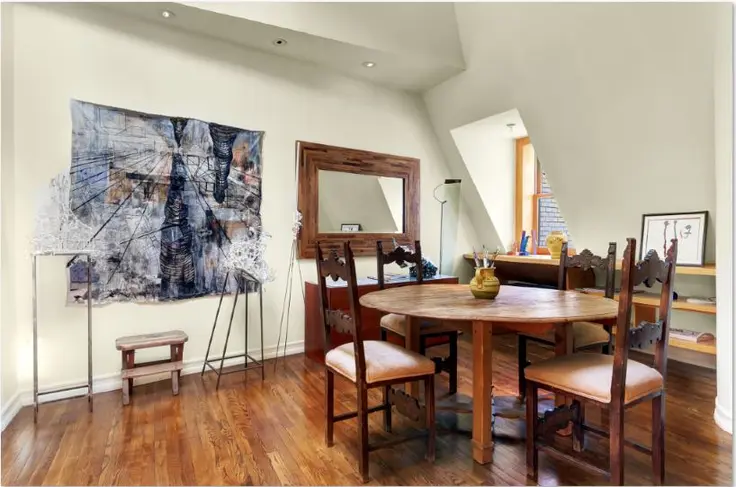 Enlarge Image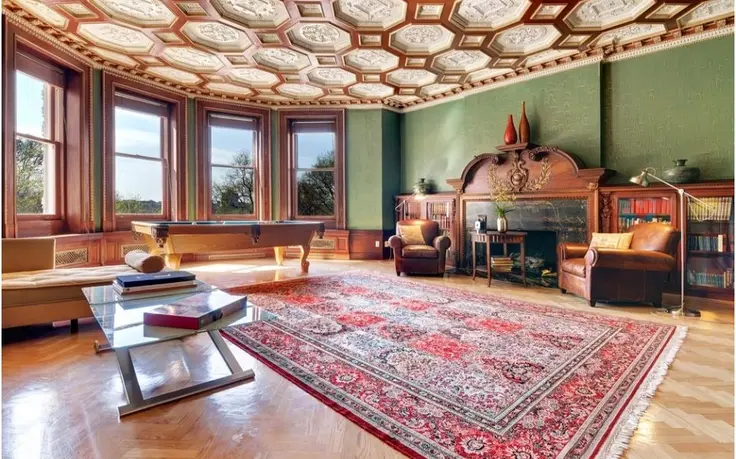 Enlarge Image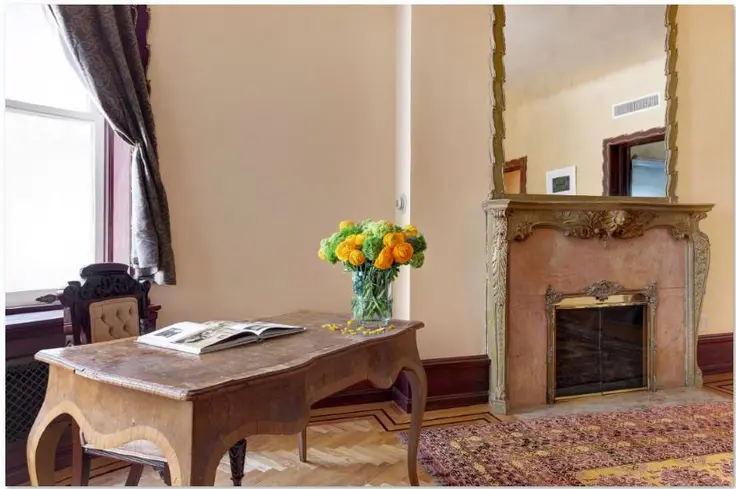 Enlarge Image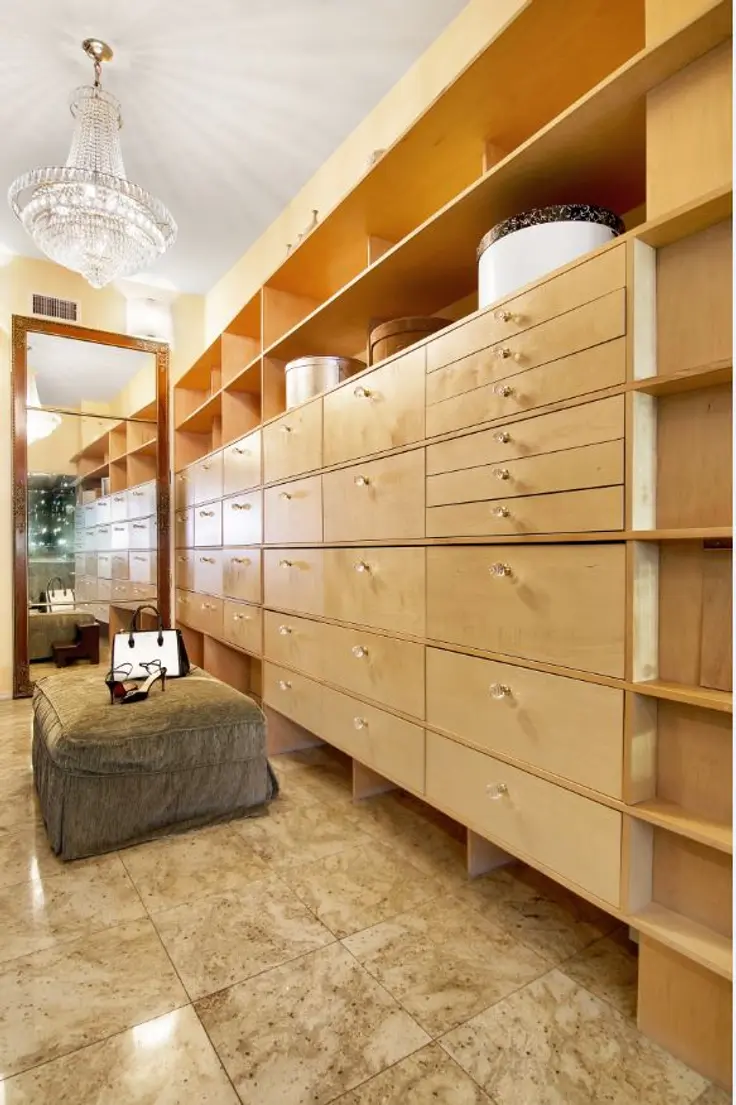 Enlarge Image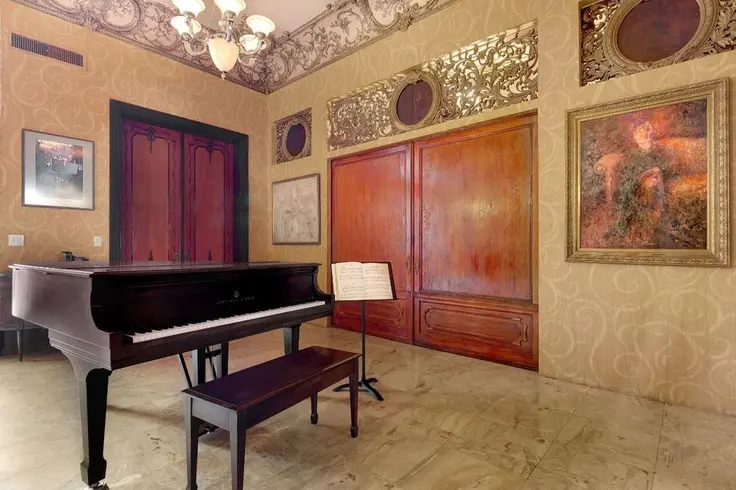 Enlarge Image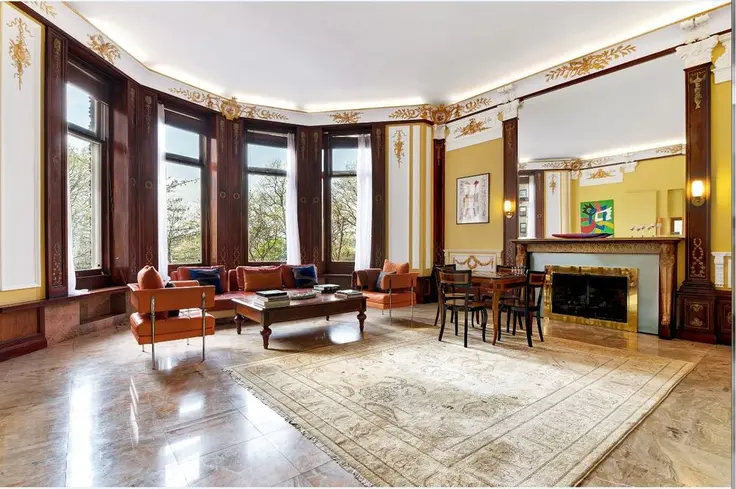 Enlarge Image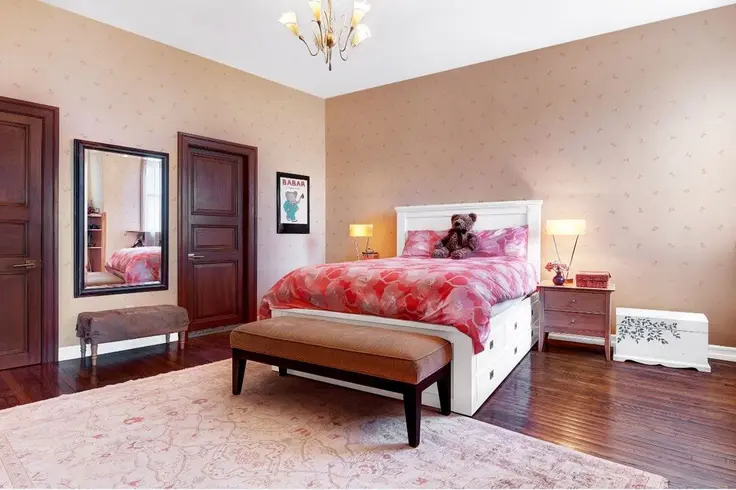 Enlarge Image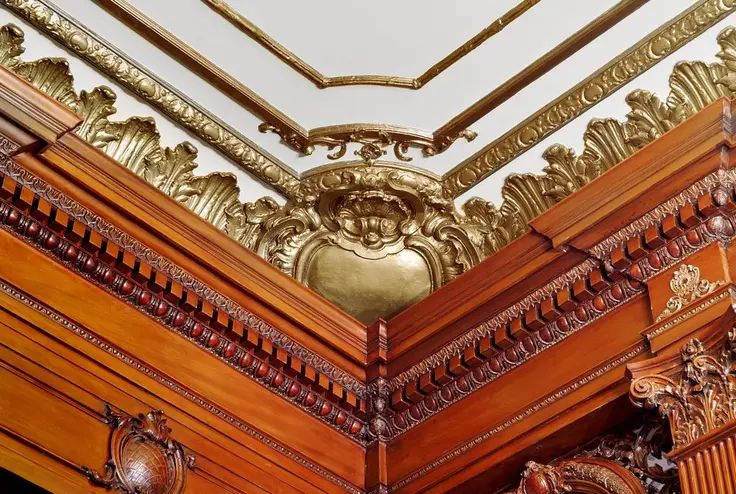 Enlarge Image
Enlarge Image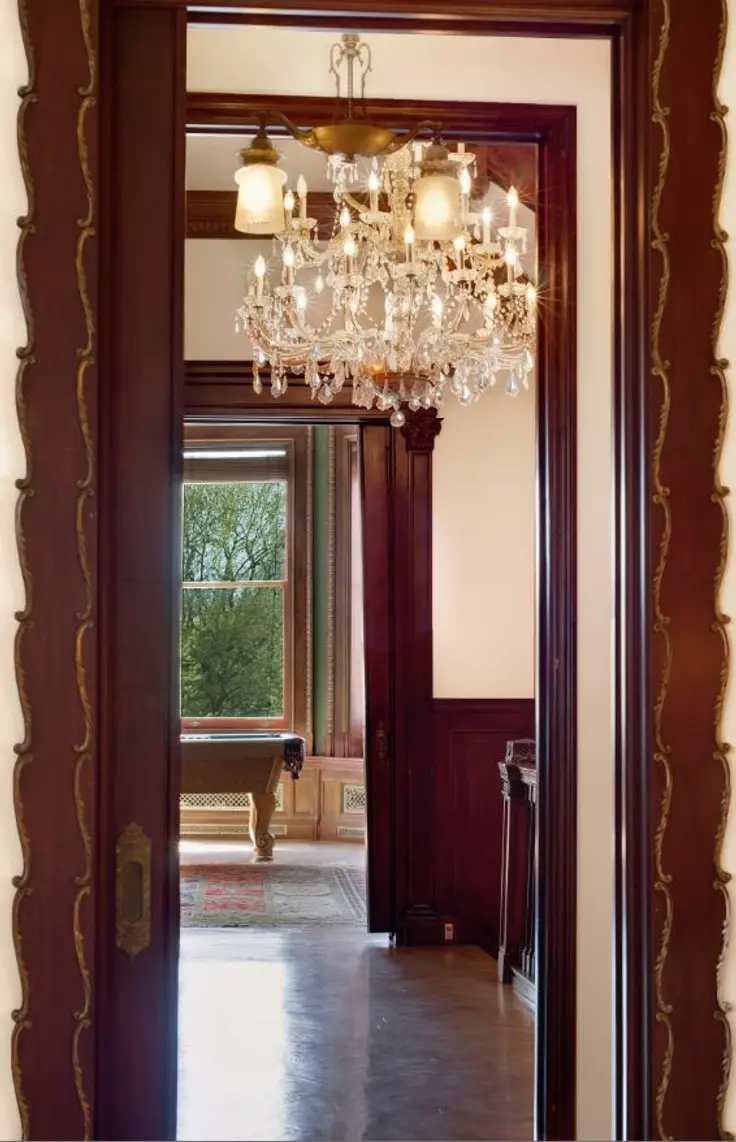 Enlarge Image
Additional Info About the Building