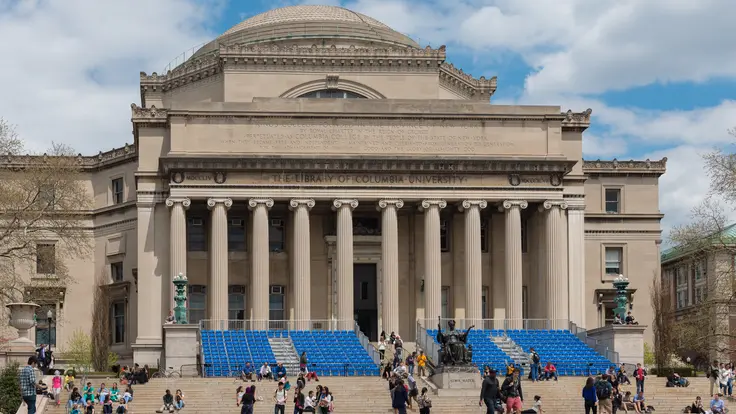 In recent weeks the city's two largest private colleges, New York University and Columbia University announced that in-person classes will likely occur this fall subject to government health directives. Both universities will put in place safety measures to protect students and faculty from the transmission of COVID-19.
According to
Gothamist
, NYU plans to reconvene in-person classes with great care in New York and at its global sites. Columbia University has adopted a three-term academic year in order to make as much in-person instruction and campus life possible. The extension is to facilitate safe conditions that minimize density, enhance pedagogical flexibility across different schools and programs, and to ensure that students' plans for their education can best proceed. With higher education facilities on track to resume campus life with modifications, thousands of students coming outside of the city are now in search of housing for the coming academic year.
Despite New York City's high rental prices, most college students opt to leave campus housing after freshmen or sophomore year. At NYU, 56 percent of students live off-campus, and at The New School, the number of students living off-campus is even higher. Only a small fraction of New School students live in college dorms by senior year and most of them are resident advisors—a leadership position that not only comes with a title but also free rent. So what do college students do and where do they live after leaving their dorms?
Kathleen LaMagna and Susan Molloy, both licensed real estate agents at Bohemia Realty, work with many college students, including first-time renters. To help educate student renters, they also offer workshops on and off campus. "Education is important," says LaMagna, "We always tell students and recent graduates who are just moving to New York to do a lot of research online before deciding on a
neighborhood
or price point. It is important to understand the market and to understand that renting in New York is not like renting in any other city." Molloy adds, "Part of our goal is also to educate parents, even at a distance, since they are also typically involved."
"It is important to understand the market and to understand that renting in New York is not like renting in any other city."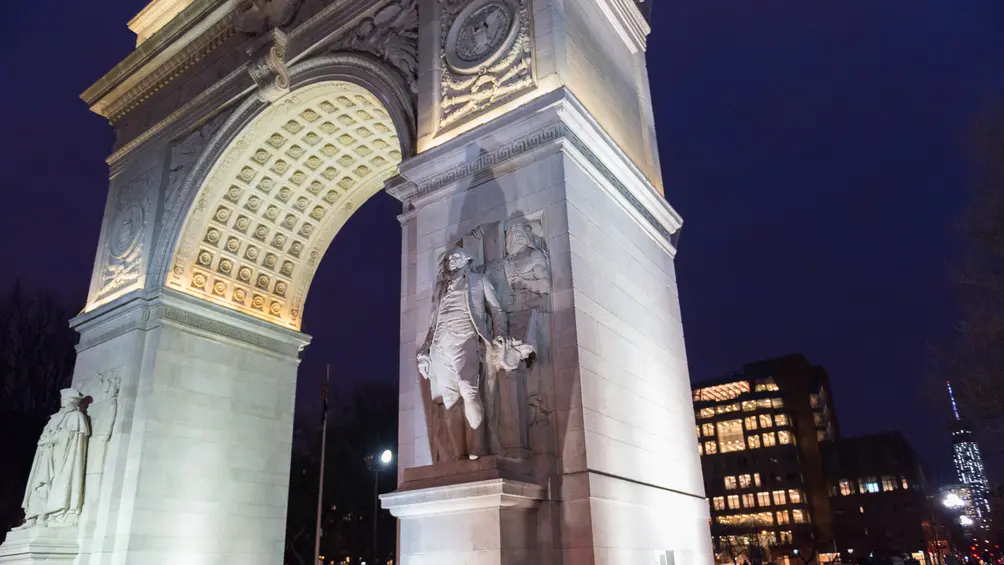 From Delusions to Brokers
Mel, a student at The New School, shared a three-bedroom in East Williamsburg with two students from NYU. "I was naïve when I started looking," she admits. At the end of freshmen year, Mel set out to find her own apartment. "I had been living on campus in the
West Village
, which was pretty sweet and wanted to stay," explains Mel, "I also had this fantasy about scoring a place with a fireplace and rooftop deck." Mel, whose budget was $1,000 monthly, soon realized that her dream apartment was out of reach. Then, Mel met Candice.
Like Mel, Candice, a student at NYU, was searching for a studio or one-bedroom but even with her slightly higher budget of $1,400 per month, she was coming up far short of her dream apartment. "I met Mel at a party and we started to complain about housing stuff and by the end of the night, we had agreed to look together. $2,400 for a two-bedroom seemed realistic." After two weeks of searching in the
West Village
,
East Village
and
Chelsea
, Mel and Candice were still finding nothing that met their expectations. "Neither of us wanted to work with a broker so we were just looking on Craigslist for anything no fee," says Candice. Then Candice talked to her friend Richard.
"At the time, I was living with friends, but I wanted to move," says Richard who previously shared an apartment with two roommates on Avenue C who he describes as "great guys and total pigs." This meant that when he joined the search with Mel and Candice, he also brought a bit of experience to the table. "The place on C was great—well before we moved in—but we got it through a broker, so I called him up." With Richard and his broker on board, the three students eventually found an apartment that met most of their expectations—a three-bedroom with a rooftop deck for $3,500 in East Williamsburg. Mel took the smallest room and was even able to stay within her original $1,000 per month budget.
Molloy emphasizes that when it comes to renting, there is definitely strength in numbers: "The more roommates you can add, the more you're going to get for your price."
Molloy says that Mel, Candice and Richard's story is common. "Student renters often have unrealistic expectations about space and the amenities they are going to get on their budget when they first start looking." Molloy emphasizes that when it comes to renting, however, there is definitely strength in numbers: "The more roommates you can add, the more you're going to get for your price."

Both LaMagna and Molloy recognize that it is also not unusual for student renters, like Mel and Candice, to initially avoid working with a broker or to run into difficulty persuading their parents, who typically do not live in New York City, that a broker is necessary. Part of becoming educated about the city's housing market, however, is learning about brokers and what they have to offer. "A good and honest broker, and there are a lot out there, will have your best interest in mind and really be listening to you," says LaMagna, who adds, "Moving to New York is always overwhelming but a broker can help reduce some of that stress."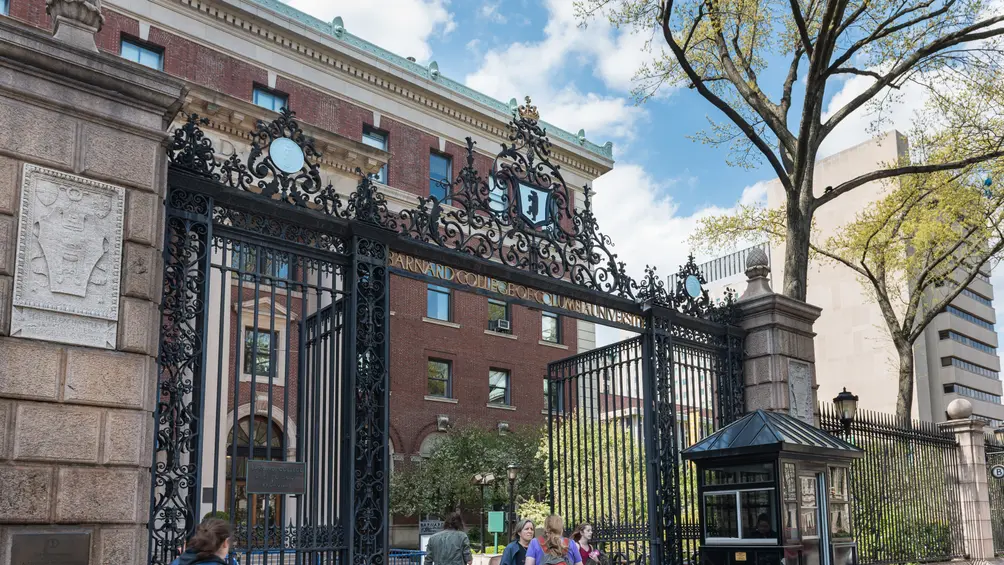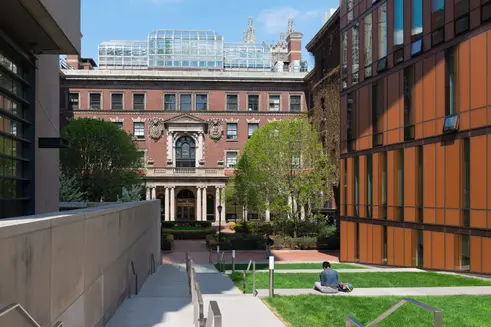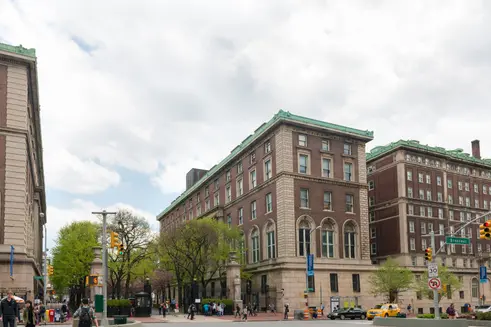 Additional Advice for Student Renters and their Guarantors


Beyond becoming educated about the market, teaming up with friends to look for an apartment and working with a trusted broker, there are also other strategies that can help student renters and their parents find the best possible apartments in their price range.
For Students—Keep an Open Mind about Neighborhoods
While student renters live in neighborhoods across city, some neighborhoods are more affordable on a student budget than others. At the moment, this includes neighborhoods further afield in Brooklyn, such as Midwood, and several uptown neighborhoods, including Hamilton Heights and Washington Heights.

"Brooklyn was once great for anyone on a budget but as one-bedroom apartments get converted into two-bedroom apartments and rented out for more, it's no longer necessarily the case that you get more space in Brooklyn than in Manhattan," says LaMagna. Both LaMagna and Molloy also emphasize that many of the uptown neighborhoods in which they work are becoming attractive destinations for young renters. With new cafes and restaurants opening up every week, several express subway lines and larger apartments, these uptown neighborhoods have a lot to offer renters on a budget.
For Students—Plan to Move in the "Slow Season"
Most students go on the rental market between May and August. Unfortunately, this is also when most renters are searching. This has two consequences. Due to the high demand, rental prices generally surge between May and August. "We'll see apartments listed at $1,850 on April 1 but by the end of May, the same apartment will be listed at $2,100," explains Molloy. "Also, in the summer, if you see a no-fee apartment, there is likely a problem." This, however, is not the case from November to March. "Typically, you can find no-fee apartments from November to March and of course, lower listing prices," says Molloy, "Sometimes I tell clients on a tight budget, if they can wait—for example, rent a room for just a few months—they should. Their budget will go a lot further in the slow season."
For Parents/Guarantors—Get Your Paperwork and a Deposit Ready
"In New York, landlords ask for more paperwork than any other city in the country," warns LaMagna. "Parents who live in other cities are often shocked—they wonder why they are being asked to produce more paperwork for a rental than they did to refinance their home, but they need to understand, there are also a lot of tenant protections in New York, and this is the landlords' one chance to guarantee that they will get the rent each month." What should parents be prepared to hand over? Typically, in order to rent an apartment, one must prove that they make 40 times the monthly rent; for guarantors, the expectation is usually at least double (generally, 80 to 100 times the monthly rent). Like people renting on their own, parents (or anyone else serving as a guarantor) should be prepared to provide proof of their stated income in the form of pay stubs, bank statements or tax returns.

Parents and new renters should also be immediately ready to put down a hefty deposit when an apartment they're interested in becomes available. Requesting the first month's rent and a deposit equal to a month's rent is the norm, but some landlords may additionally ask for the last month's rent. Landlords will often only "hold" an apartment for a day or two to allow prospective renters to pull together all the necessary cash or a banker's check.
Parents and new renters should also be immediately ready to put down a deposit when an apartment they're interested in becomes available.
For Parents—Consider Investing Instead
For parents with a down payment, buying is likely a better option than renting. "For parents who have the money, this is an optimal time to buy," LaMagna says. "Depending on the neighborhood, there's even the potential recuperate much of the cost of sending a child to college." Investing in an uptown neighborhood, such as East Harlem or Hamilton Heights, or in a not yet gentrified neighborhood in Queens or Brooklyn are best bets if one is intent on seeing a healthy return on investment over the course of their child's four-year degree.
Additional Info About the Building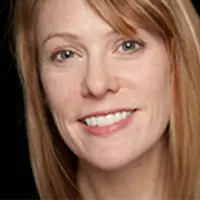 Contributing Writer
Cait Etherington
Cait Etherington has over twenty years of experience working as a journalist and communications consultant. Her articles and reviews have been published in newspapers and magazines across the United States and internationally. An experienced financial writer, Cait is committed to exposing the human side of stories about contemporary business, banking and workplace relations. She also enjoys writing about trends, lifestyles and real estate in New York City where she lives with her family in a cozy apartment on the twentieth floor of a Manhattan high rise.