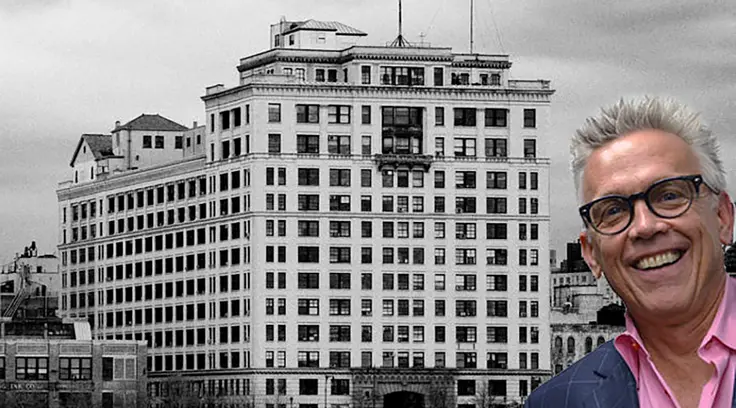 Even with a much higher stock of affordable housing, by the mid 1960s, artists were already beginning to worry about how to find and secure affordable live/work spaces. It was precisely such concerns that led to the creation of the
Westbeth Artist Community
at 55 Bethune Street in the West Village.
Westbeth, which opened in 1970 and still exists as an artist community today, occupies the 13-building complex that once was home to Bell Laboratories. In the early to mid twentieth century, the Bell Laboratories were a major hub of research and innovation. It was here that the first talking movie, condenser microphone, and television broadcast were demonstrated. The complex was also used during the Manhattan Project. By the 1960s, however, the Bell Laboratories had been vacated. Rather than tear down the complex to make way for high rises, which was common in the late 1960s, the complex of industrial buildings was turned into 384 live/work spaces for artists of all disciplines.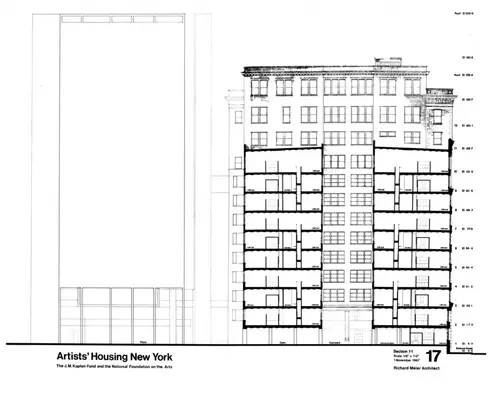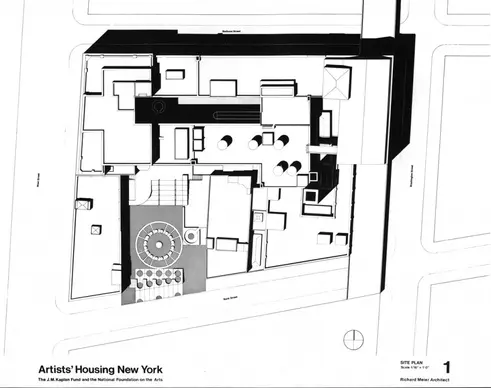 The innovative conversion project was designed by a young and at the time relatively unknown architect named
Richard Meier
. Meier would later go on to design such iconic buildings as The Getty Center in Los Angeles and the Barcelona Museum of Contemporary Art. Westbeth is not only notable as Meier's first large-scale design project but also as one of the first examples of adaptive reuse of an industrial complex for artistic and residential use. Today, similar communities exist in repurposed industrial complexes across the United States and Canada.
Over the years, Westbeth Artist Community has been home to hundreds of working artists, including figures as well known poet Muriel Rukeyser, painter Robert de Niro, Sr. and for a brief time, photographer
Diane Arbus
who moved into Westbeth just months before her tragic suicide. Today, Westbeth remains home to many of original residents, as well as others who arrived between 1970 and 2007 when the community closed its waitlist. In the process, the complex has evolved from a freewheeling haven for hippie artists to a somewhat calmer complex where the average age of residents is now well over 60. CityRealty talked to the George Cominskie, the President of the Westbeth Artist Residents Council, about the community's history, decision to close their waitlist for units, and the future of artist housing in New York City.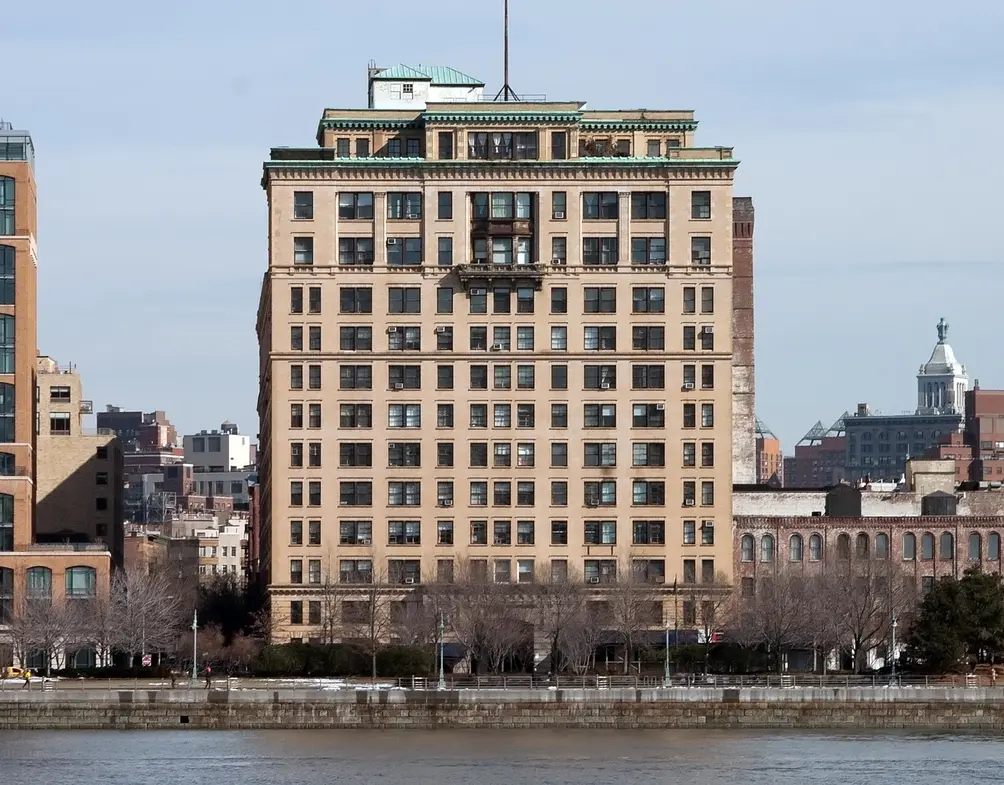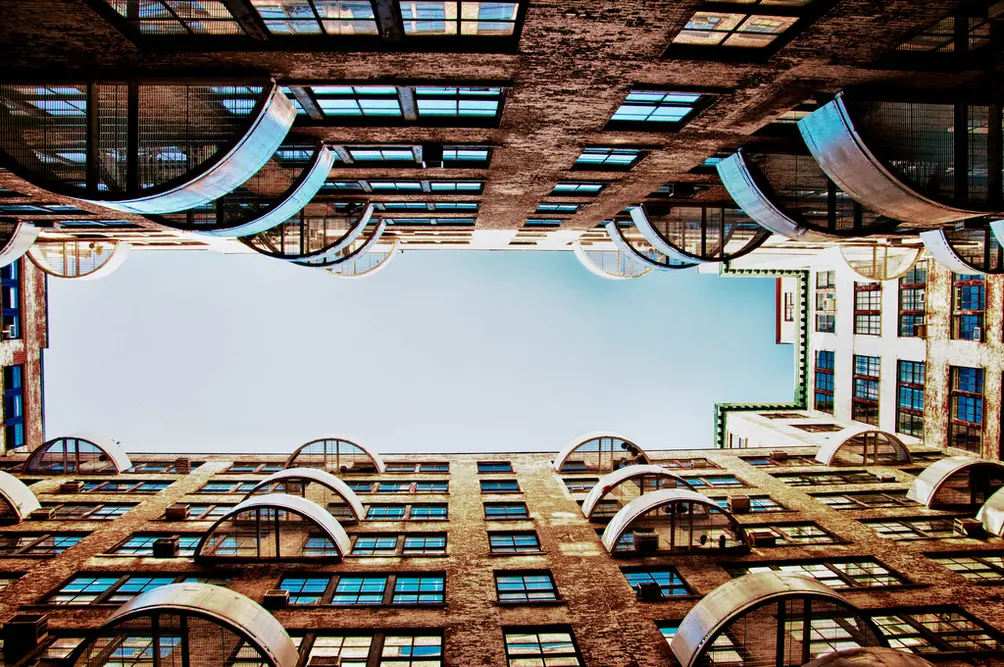 How long have you lived at Westbeth and what brought you there in the first place?
I have lived at Westbeth for 33 years. I "married" into the building, moving in with my photography partner, whom I officially married two years ago.
How were residents originally selected for the units at Westbeth? How did they prove they were working artists—was there a jury?
The original tenants were selected by a committee of the original board of directors. Artists had to have recommendations from people in their chosen field of art, a CV and some evidence that they were a "working" artist. That evolved to a committee on WARC (Westbeth Artists Residents Council), the Admissions Committee. People are reviewed by other artists in the same field. It is not a judgment on the work (good or bad) but a question of whether or not they are a working artist in their chosen field.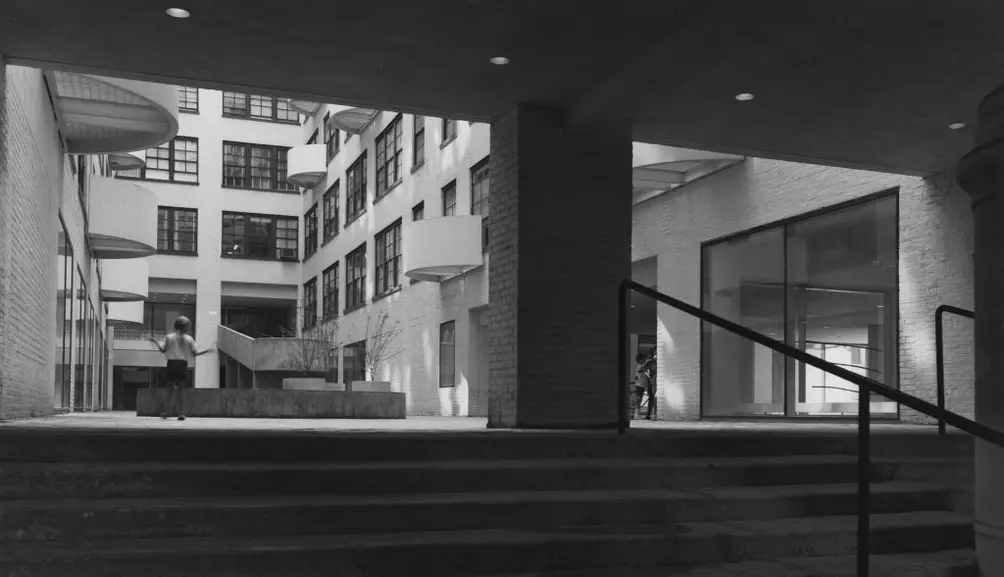 In general, how much were residents paying back in 1970 or 1971 and what is the average rent at Westbeth today?
Original rents in some studios were below $100. Today, we have rents as low as $700 but as high as $4000 a month.
What was the vibe like at Westbeth in the 1970s and 1980s, and how has it changed over time?
I can not speak to the 1970s, not having lived here then. I hear it was an exiting time then, but also turbulent, in that it was a rough neighborhood. There was not an endowment set up when the building opened, so there was never enough operating income leading to rent hikes and a rent strike.

When I moved into Westbeth in 1983, it was still a rough neighborhood. The crack epidemic and prostitution brought a lot of crime to the area. By the late 80s, we had civilian patrols and the neighborhood hired a private security van to drive the streets to protect the residents. Obviously, that has changed dramatically since then.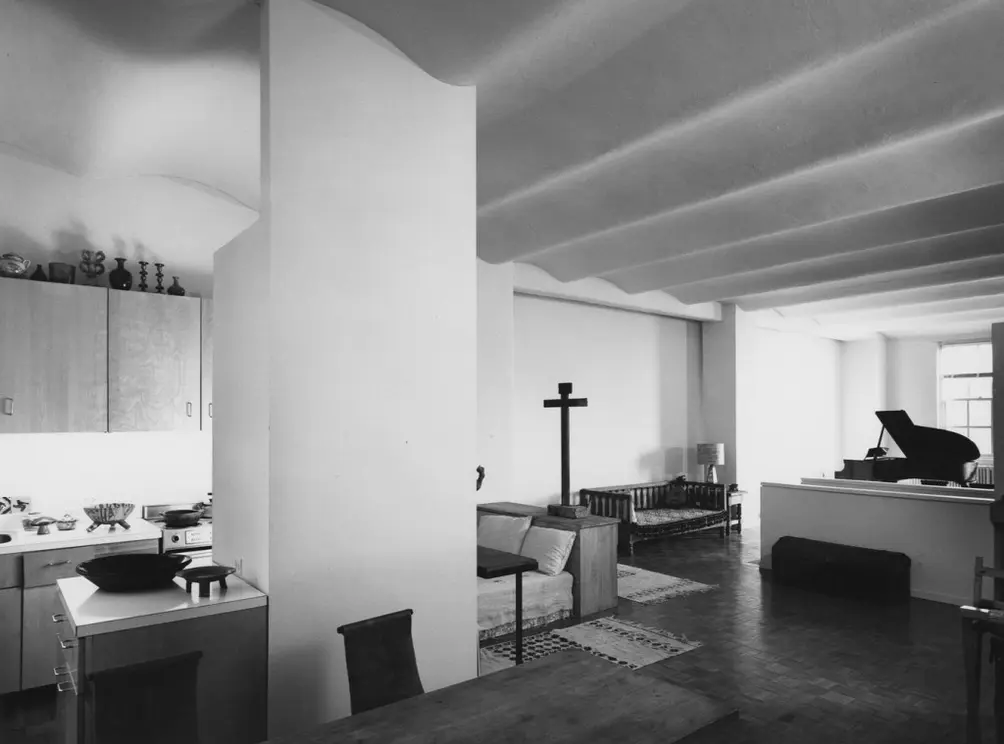 A majority of residents at Westbeth are now in their 60s and 70s. How has the community adjusted to care for its aging population?
We do have many older residents but that does not make them any less vital and many, if not most, are still producing their art. Through a HUD grant, we now have a social services coordinator on site for our senior and disabled tenants. Our Community Relations Committee also sponsors events, including monthly movie nights, Thanksgiving dinner, holiday wish lists, and other social events. These help our less mobile residents.
Westbeth closed its waitlist nearly a decade ago. Was the decision to close the list at Westbeth controversial?
There was much concern on our part when the list was closed but in the end, we supported the decision. Each year, people on the list have to recertify and the burden on those folks, as well as the office staff, became overwhelming. The list has been closed for over 10 years and we still have almost 200 people on the list. I suspect we will see some opening of the list for larger apartments in the not to distant future. Westbeth Artist Residents Council also wants to make sure that new and emerging artists get a spot on a reopened list. We don't want another situation where you get on the list at 30 but by the time you are offered an apartment, you are in your mid 40s, or older. I understand the concern of younger artists and agree with them. However, the problem is not Westbeth, which has a finite number of apartments. The problem is that there are not more Westbeths!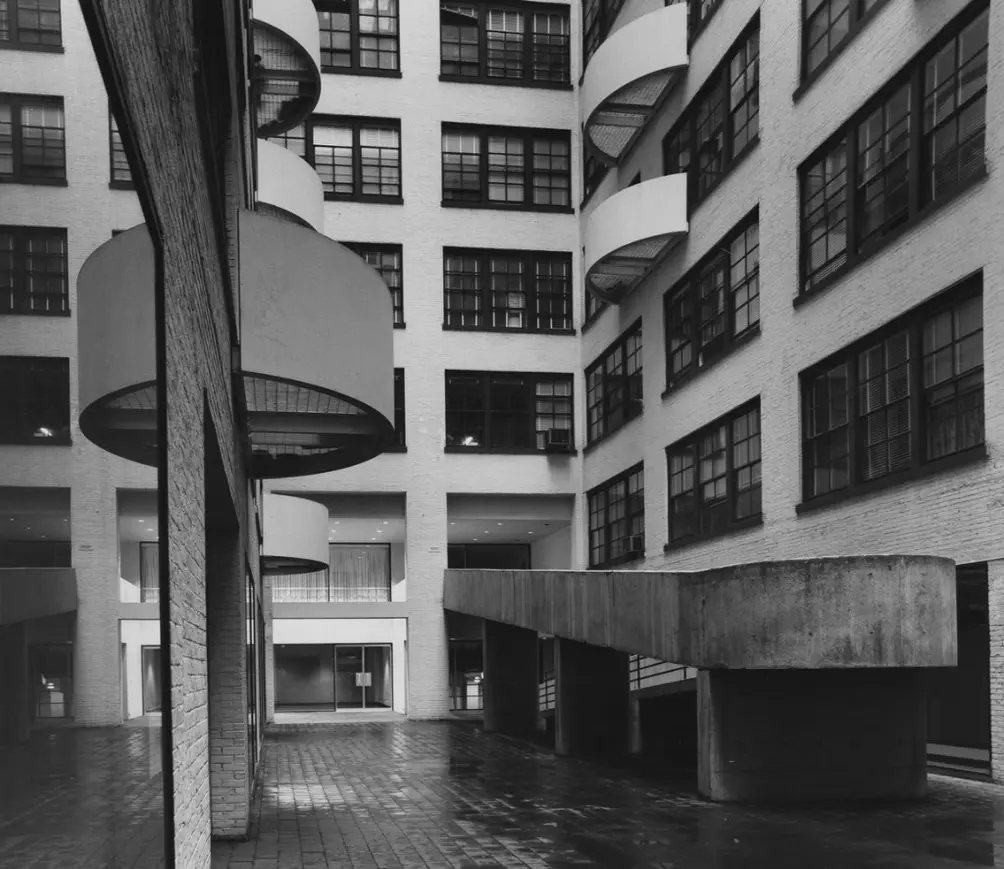 If Westbeth had the resources to create another artist community today and to open a new waitlist for units, where would you recommend locating this community and what sort of criteria would you use to determine who received units?
This is a subjective answer. I can't speak for everyone but this is my recommendation, having served as Westbeth Artist Residents Council President for 16 years—off and on, since 1989. But there are a few things I would recommend.

If possible, a new artist community should include studio space for the artists to work in. Although affordable housing is very important, if the artist has to commute 60 to 90 minutes each way to find an affordable studio, that takes away from creative time.

If studio space in the new community is not available, I would locate it near affordable studio space.

I think the system we use—a jury of artistic peers—is the best way to go. I know some people are critical of the long-term residence of our artists, but that is how you build a community. If people are only offered a space for a few years, then they have no investment in the long-term future of the artistic community.
Additional Info About the Building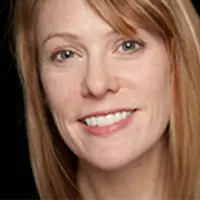 Contributing Writer
Cait Etherington
Cait Etherington has over twenty years of experience working as a journalist and communications consultant. Her articles and reviews have been published in newspapers and magazines across the United States and internationally. An experienced financial writer, Cait is committed to exposing the human side of stories about contemporary business, banking and workplace relations. She also enjoys writing about trends, lifestyles and real estate in New York City where she lives with her family in a cozy apartment on the twentieth floor of a Manhattan high rise.