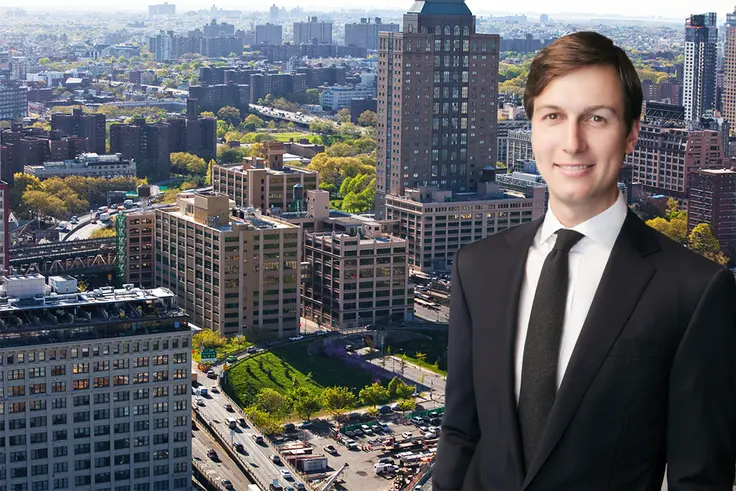 Our newest president's right hand man got his start—much like Donald Trump—as a New York real estate developer.
Kushner Companies
is a private, family-run real estate company now headed by Jared Kushner, son of Charles Kushner, who founded the firm in 1985. Kushner, husband of Ivanka Trump, and therefore Donald Trump's son-in-law, was an early partner in the president-elect campaign, ultimately serving as a chief advisor. Now that President-Elect Trump has won the White House, the future of Kushner Companies might be up in the air, given Jared's possible involvement in the new administration. But under him, the firm has evolved from a New Jersey-focused development company to a major New York powerhouse that's taken on ambitious, high-profile projects across the city.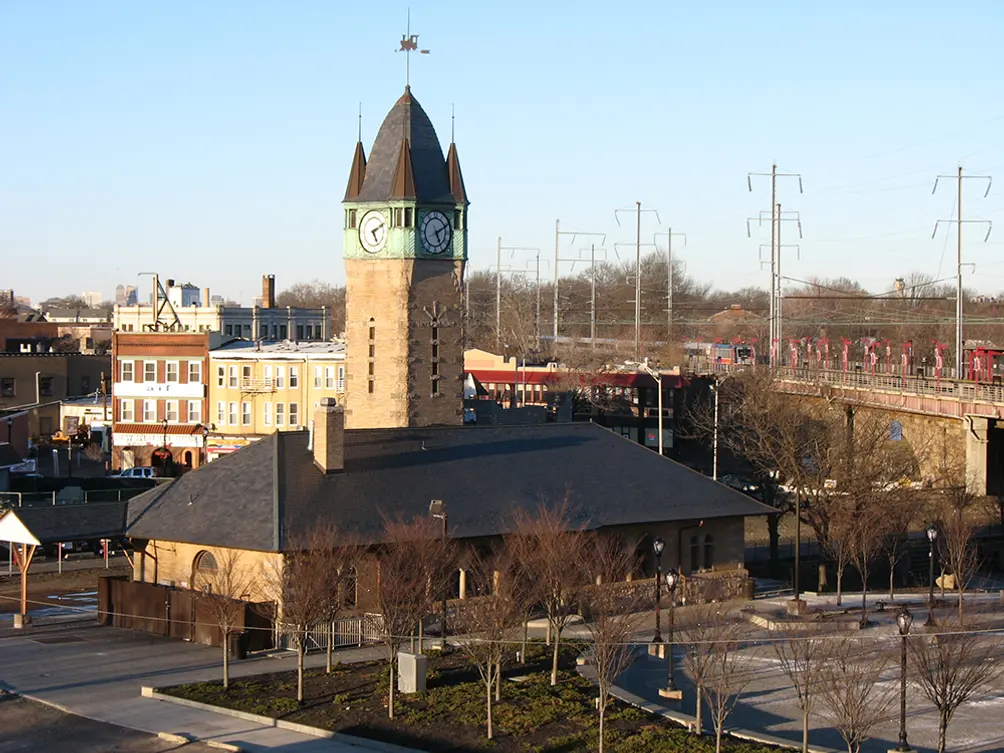 Charles grew up in Elizabeth, New Jersey, and was raised in the real estate business like his son would later be. Charles' father worked as a construction worker, builder and real estate investor. Ultimately Charles took over the family portfolio, a total of 4,000 New Jersey apartments, and founded Kushner Companies in 1985. Headquartered in Florham Park, New Jersey, the business grew to include over 10,000 apartments, a home building business, and commercial and industrial properties. Although it had become one of New Jersey's most prominent real estate firms, that would all come to a screeching halt in 2004.
That summer, Charles was fined $508,900 by the Federal Election Commission for mishandling campaign contributions; a year later he was convicted for making illegal campaign contributions, tax evasion and witness tampering. After negotiating a plea agreement with then district attorney Chris Christie, he was
sentenced to two years in prison
and disbarred from the practice of law in New Jersey, New York and Pennsylvania. The proceedings grew even more dramatic when Charles, angry with his sister's husband for cooperating with the federal investigators, hired a prostitute to seduce his brother-in-law, videotaped the exchange and sent the tape to his sister.
Although Charles was out of federal prison by 2006—spending just a year behind bars—it was during this time Charles' son Jared prepared to run the family business. At Harvard, he started buying and selling buildings in Somerville, Massachusetts for hefty profits. Done with school in 2007, Jared promptly moved to New York City and made a bold move, persuading his father to sell Kushner Companies mid-Atlantic holdings for $1.9 billion, which brought a $1 billion profit to the family. In 2007, at age 26, Jared purchased the office building 666 Fifth Avenue for a then-record price of $1.8 billion. The majority of the transaction took place in less than a week. His father, out of prison, was also present for the closing. And after the sale finalized, the company moved its headquarters promptly out of Florham Park and into 666 Fifth, establishing itself as a New York firm to be reckoned with.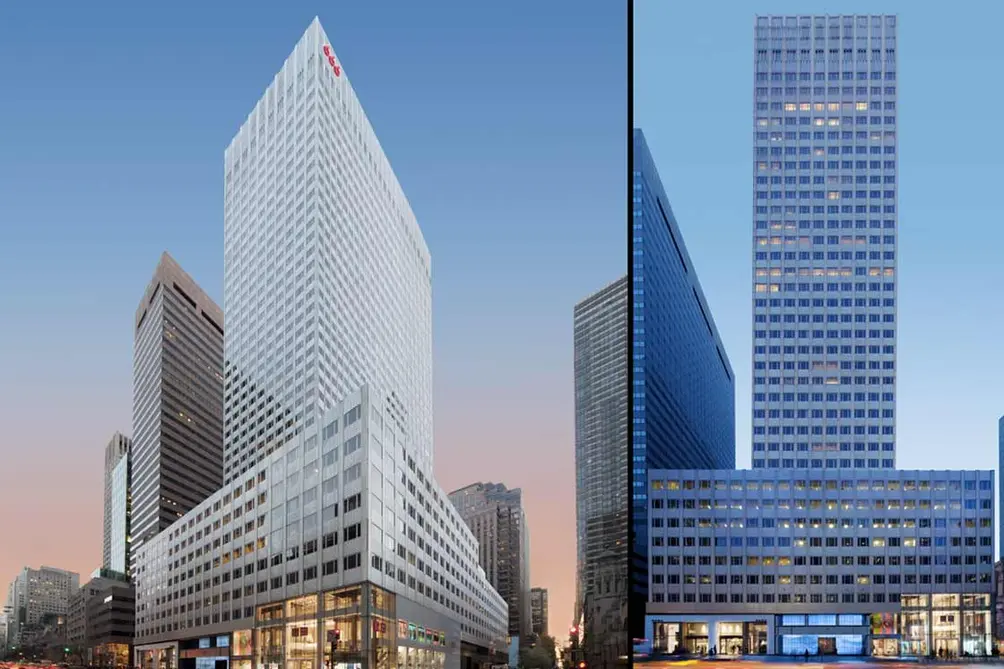 Jared faced major challenges with his 666 Fifth Avenue purchase in 2008, the year he took on the role of CEO of Kushner Properties. The financial crisis had led to a downturn in the rental market and Kushner Companies risked a default on the loans that had financed the huge purchase. Ultimately, he was able to preserve control of the tower by selling off 49.5 percent of the building's equity to the real estate investment trust Vornado. Kushner Companies continues to run its headquarters from the 15th floor of the building, but the ownership agreement is shaky, according to
an article
in
Esquire
. Reports say that Jared has been battling Steve Roth, CEO of Vornado, on bringing luxury condos and a retail mall to the tower. The fate of the building is still up in the air.
Between 2013 and 2014, Jared led the company in acquiring more than 11,000 units throughout New York, New Jersey and Baltimore—although it's been rumored that his father, no longer the face of the company, still plays a large role in business decisions. In May of 2015, Kushner Companies purchased a 50.1 percent stake of the Times Square Building at 229 West 43rd Street for $295 million.
The firm has also made huge investments in Brooklyn. In 2013, Kushner and the development company LIVWRK partnered with Aby Rosen to buy a 1-million-square-foot campus in Dumbo from the Jehovah's Witnesses. The partnership has spent more than $100 million gut renovating the buildings into a creative office campus known as Dumbo Heights. In 2014, the firm acquired six dorms from Brooklyn Law School and renovated them into market-rate rental buildings and single-family townhouses. The same year, for $34.36 million, Kushner and LIVWRK purchased a property in Gowanus at 175 3rd Street across from Brooklyn's first Whole Foods. They hope to rezone it for a commercial mixed-use development of nearly 1,000,000 square feet.

In August of 2016, the company (alongside partners LIVWRK and CIM Group) put down $340 million for the Jehovah's Witnesses massive headquarters in Dumbo with plans to develop more office space. It was reported that the firm was also in contract with the Witnesses to purchase a 35,000-square-foot empty Dumbo lot at 85 Jay Street.

Finally, this summer, the company brought the high-end, Williamsburg condo conversion named Austin Nichols House, to market with great fanfare.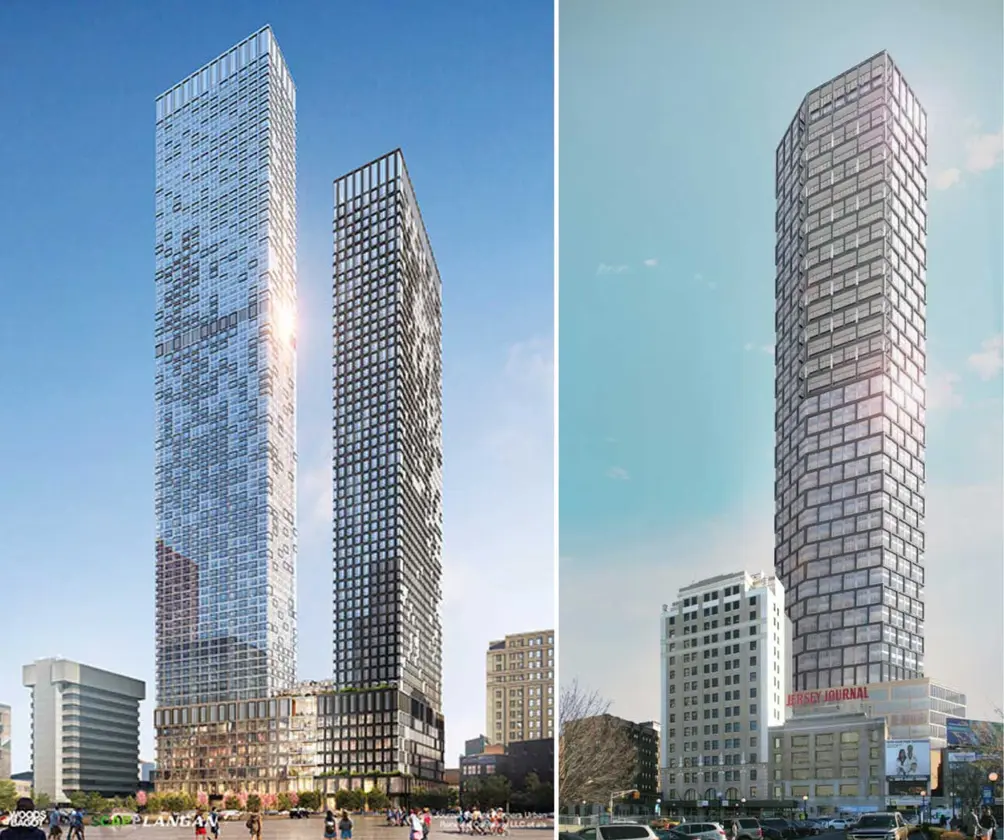 Kushner Companies hasn't altogether abandoned its Jersey roots, either. The firm is currently developing two large projects in Jersey City—
30 Journal Square
, a 72-story tower with 741 apartments, and
One Journal Square
, which will bring a 56-and-79-story towers to the neighborhood. Both projects will majorly contribute to the
rapid-fire change underway
around the Journal Square area.
As if the Kushner's real estate portfolio wasn't ambitious enough, Jared also managed to work his way into the New York media scene at a young age. In 2007, at the age of 25, he purchased the New York Observer for $10 million. In 2012, Observer Media launched the Commercial Observer, a publication that focuses on the city's commercial real estate scene, and further solidified the Kushner family as a New York real estate force. The current editor-in-chief of the Observer is Ken Kurson, a former consultant to Republican political candidates. And this year the paper—now known simply as Observer.com—was one of the few to endorse Donald Trump for president in the primary elections.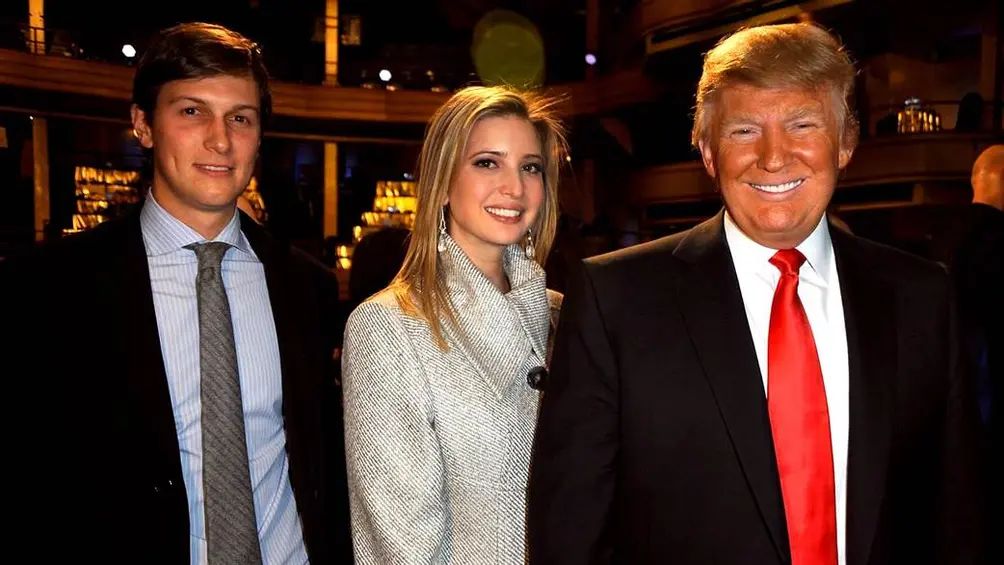 Kushner's attachment to Donald Trump became familial in 2009, when he married Trump's daughter, Ivanka. Although the two do not collaborate on real estate, they became a close pair politically during Trump's ascent into the White House. Reports peg Jared as one of Trump's closest advisors between all three of his grown children, while other reports say Trump has requested top-secret security clearance for Jared to attend the president's daily intelligence briefings as a staff-level companion.
Although Jared's road into the White House looks inevitable, Kushner shows no signs of backing away as a major player in today's real estate market. Today the company claims a portfolio of 20,000 multi-family, residential buildings, plus 12 million square feet of office, industrial and retail space. Harder to believe is the change Kushner has brought to his family's company, not to mention his role from real estate wunderkind to presidential advisor.
Additional Info About the Building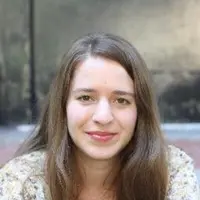 Contributing Writer
Emily Nonko
Emily is a Brooklyn-based writer who has covered New York City real estate, architecture and design for Brownstoner, The Wall Street Journal, Dwell and other publications. You can follow her on Twitter @EmilyNonko.