There's only one developer in New York currently tasked with building an entire city neighborhood, and that's the Related Cos. In 2008, Related embarked on Hudson Yards, a type of project never before tackled in New York—28 acres of apartments, office space, retail, parkland (and a subway stop, to boot) on top of the West Side Railyards in Manhattan. It's one thing to build all that on Manhattan bedrock; it's another to build it on a platform designed to top the yards. The impressive scope of the project—considered the largest private development in U.S. history—didn't just come out of nowhere. It's the crowning achievement, many might say, of a development firm, and its billionaire founder, after decades of building and investing in New York.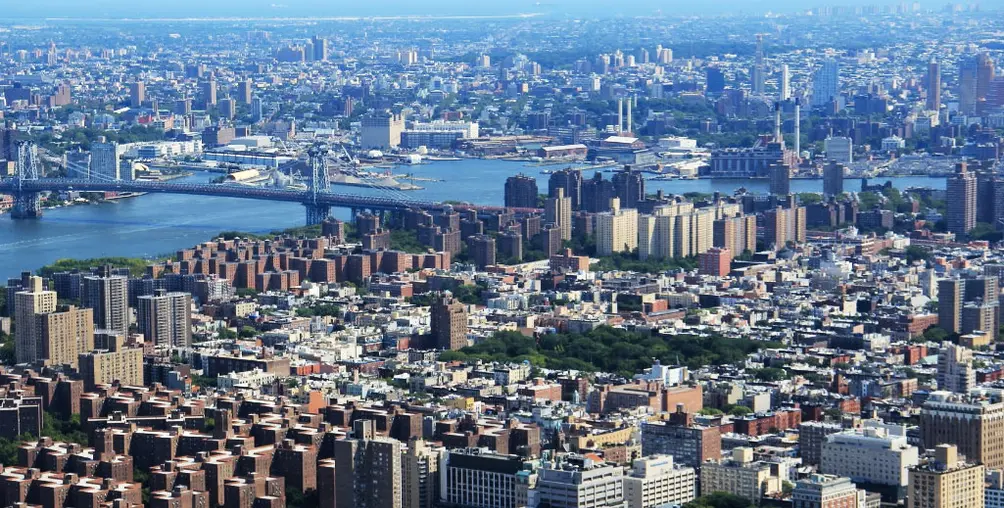 Related Cos. was founded in 1972 by New Yorker Stephen Ross with a
$10,000 loan
from his mother. He started the company as Related Housing Companies and made his initial investments in government-supported affordable housing. By the end of the '70s, Related had built 5,000 affordable housing units and Ross was ready to diversify. As Ross told
the Observer
, "I knew I didn't want to stay in affordable housing forever." Related Housing Companies changed its name to the Related Cos. and nabbed its first big project in 1980, winning a bid from the city to develop River Walk, a site just north of
Stuyvesant Town
. The gig landed Related on the front page of the
New York Times.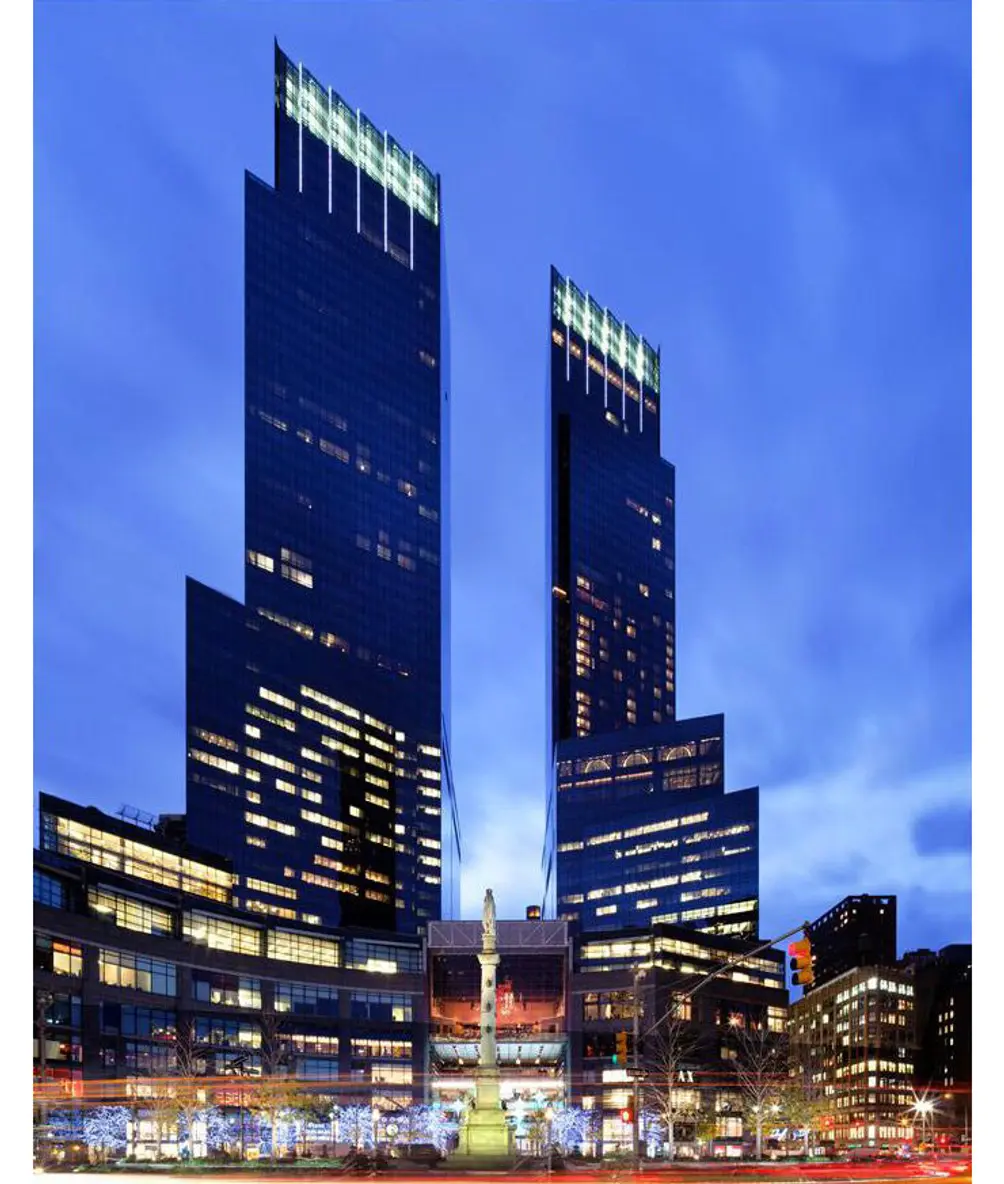 Within four years of its 2004 opening, retail rents in the area were up 400 percent, debunking the idea that a "vertical mall" couldn't find success in New York.
From there, the firm picked up more projects in neighborhoods like
Battery Park City
,
Union Square
and the
Upper East Side
, expanding its roster to include office development, market rate housing and retail. Related's first major mixed use project arrived in 1996, at a development site in Miami, Florida. Two years later came the project that set Related apart in New York: the
Time Warner Center
. At the time, Columbus Circle was a graveyard of failed development attempts. Ross quickly secured Time Warner as an anchor tenant before he moved ahead on the $1.7 billion office, retail and residential center. Within four years of its 2004 opening,
according to Forbes
, retail rents in the area were up 400 percent, debunking the idea that a "vertical mall" couldn't find success in New York. Related moved its offices into the tower (where it is still headquartered) and Ross settled into a $30 million penthouse at the top with sweeping views of Central Park. Since its opening, and in the wake of ever-higher real estate prices, Time Warner apartments have
come under scrutiny
for their secret buyers, who purchase the multi-million dollar apartments under shell companies.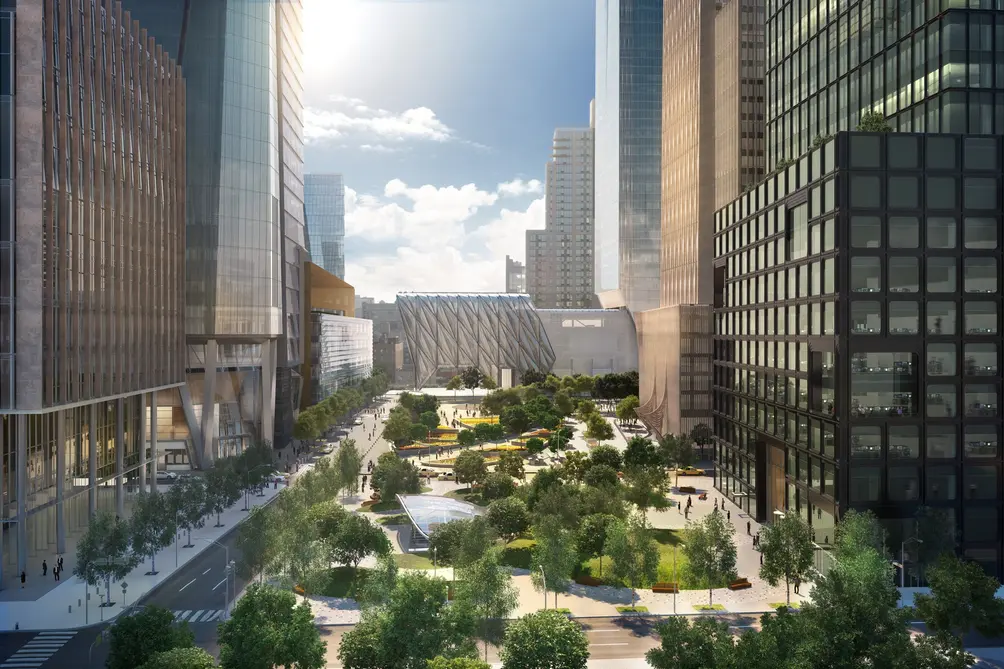 Cue Hudson Yards—which Ross has called "Time Warner on steroids."
The success of the Time Warner Center elevated Related to a top-tier NYC developer, and the firm was ready to take on something even bigger. Cue
Hudson Yards
—which Ross has called "Time Warner on steroids." The city previously considered building a stadium over the yards to lure the Olympics to New York, but the proposal fell through in 2005. Soon after the MTA, the owners of the land, released a bid for its redevelopment. Related lost the bid to Tishman Speyer, but after two months, Tishman Speyer backed out. Related seized the opportunity to bid again and entered into lease negotiations with the MTA in 2008. The timing couldn't have been worse: the market was crashing and Goldman Sachs, originally signed on as Related's partner, dropped out. With the pressure on, Ross came up with a creative lease with the MTA to make the deal happen, and brought in a Canadian pension fund to replace Goldman Sachs. By 2012, Related was breaking ground at the site.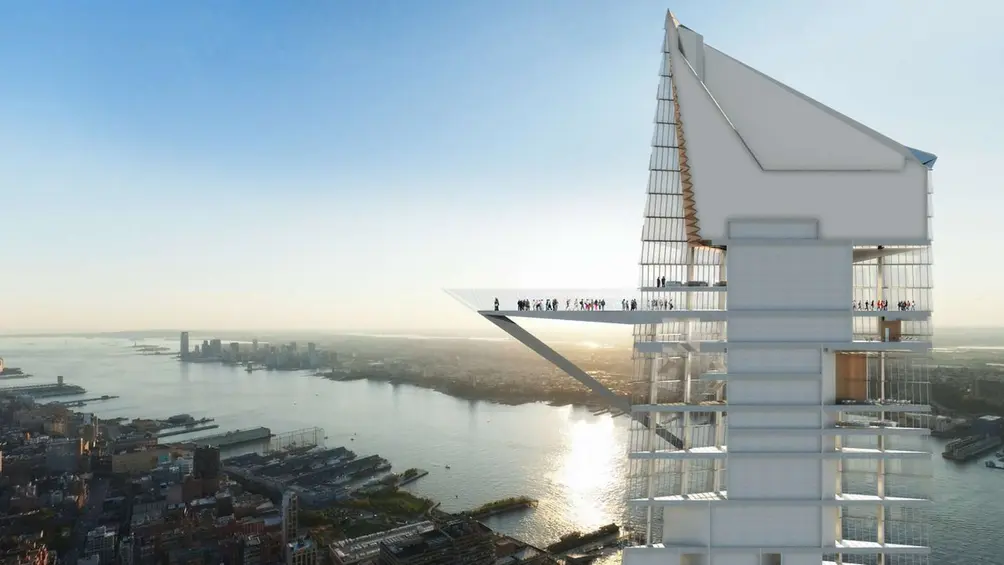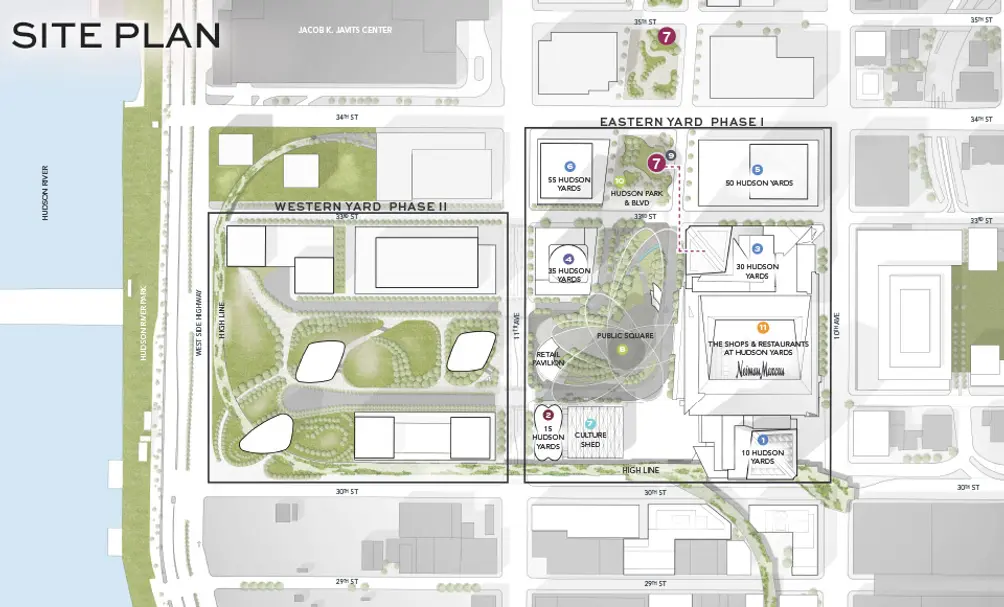 The following years, and a strengthening real estate market, have been good for Related and their Hudson Yards baby. The platform is gradually going down and on top of it, the first office tower at 10 Hudson Yards opened this May in the southeast corner of the site. (It's one of three office towers to be built; the other two are 30 and 55 Hudson Yards.) A retail podium is under construction and is slated to hold a Neiman Marcus store and Thomas Keller eatery when it opens in 2018. Next year, Related plans to embark on residential units, more office space, a public school and parkland.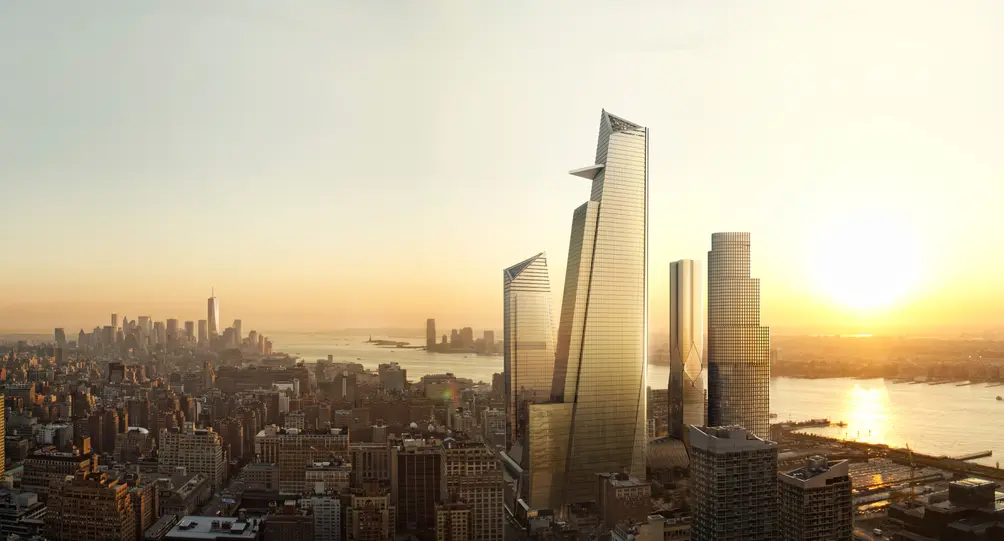 The mega development is expected to take 10 years of construction and cost more than $20 billion. Once complete, Related will boast a project under its belt that compares only to Rockefeller Center, built in 1933 by real estate magnate John D. Rockefeller.

So is Stephen Ross—who is worth about $7 billion—New York's next Rockefeller? And is Hudson Yards bound to be as iconic? Only time will tell, but Related Cos. is undoubtedly one of the the most important, ambitious developers at work in New York today.
Additional Info About the Building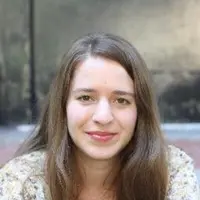 Contributing Writer
Emily Nonko
Emily is a Brooklyn-based writer who has covered New York City real estate, architecture and design for Brownstoner, The Wall Street Journal, Dwell and other publications. You can follow her on Twitter @EmilyNonko.