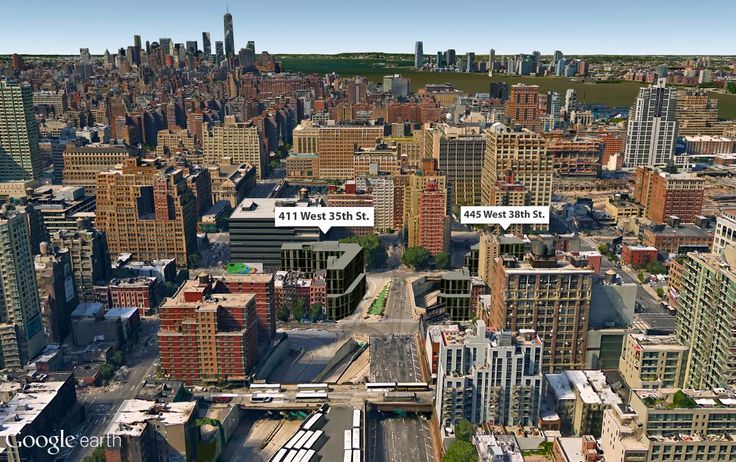 In the mushrooming Hudson Yards district, a pair of residential buildings are rising from irregular lots alongside an exit/entrance ramp for the Lincoln Tunnel. Developed by YYY Development & Construction, the two future-12-story buildings, addressed at
411 West 35th street
and
445 West 35th Street
are separated from each other by the busy thoroughfare and they replace a small parking lot and a 1-story security shed. With
Aufgang Architects
and
Joy Construction
handling the design and construction, the eastern building at 411 West 35th Street has recently topped off and is expected to be finished by this November. The western building is rising on a much narrower lot and has just emerged above street-level.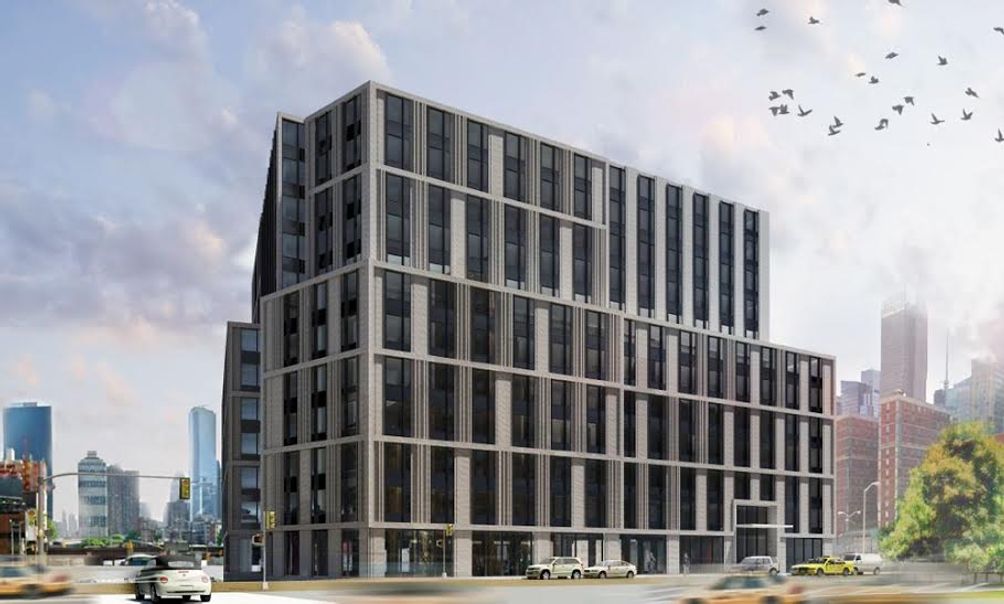 The smaller western tower will be composed of 125 residential units with 92,469 sq. footage while 411 West 35th will be composed of 186 residential units with 162, 847 square feet of floor area. It has not been determined yet if the apartments will be condominiums or rentals, but given the size of the units and the development's location, rentals are likely. The ground floor of both buildings will be occupied by commercial retail. 411 West will contain an 80-car underground parking garage and storage for 94 bikes. Other listed amenities contained in both buildings include laundry facilities, an outdoor recreational area, a rooftop terrace, and other recreational and parcel rooms.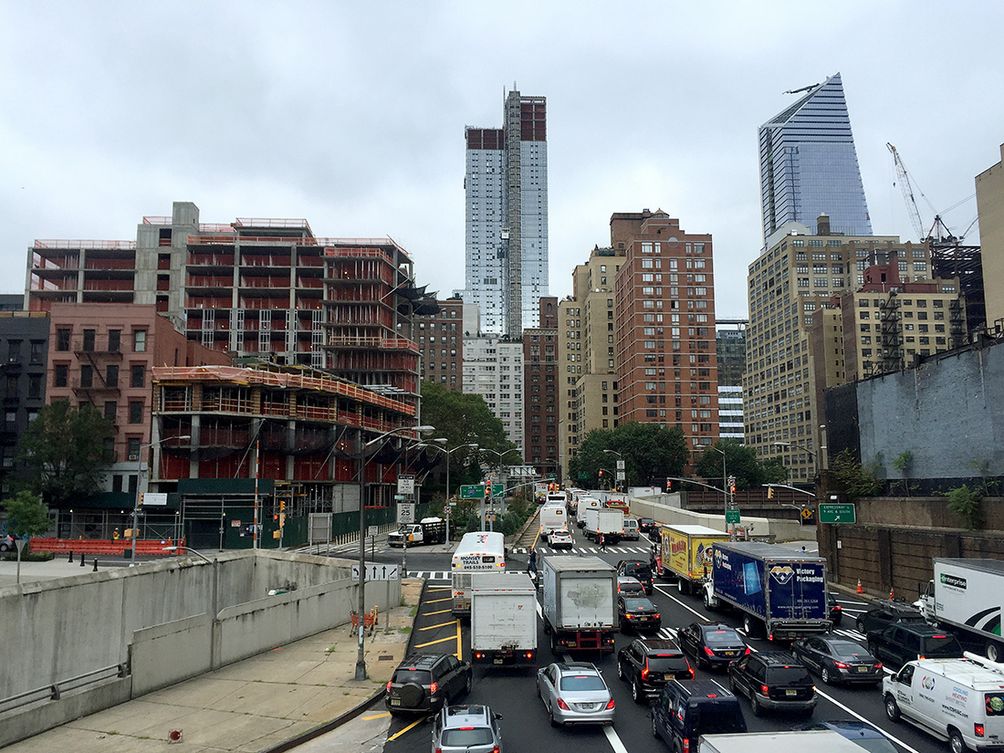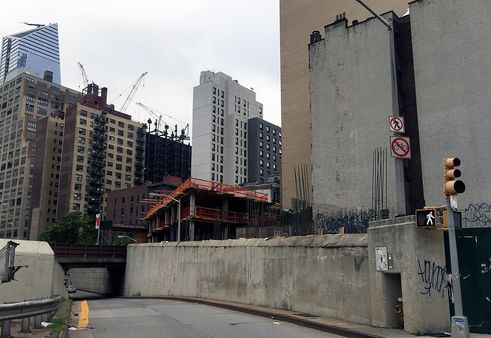 The area surrounding the development is rife with development activity. Hudson Yards and its recently opened 7-train subway station is within walking distance and numerous other residential and hotel projects are nearby. The buildings are conveniently located between the new Hudson Yards District and Midtown's Penn Station/Herald Square area.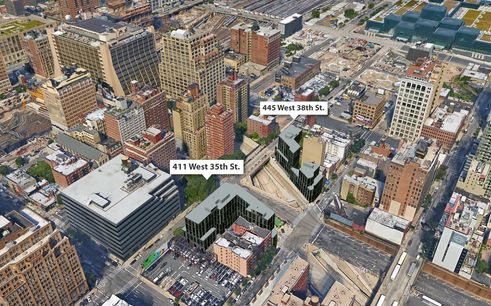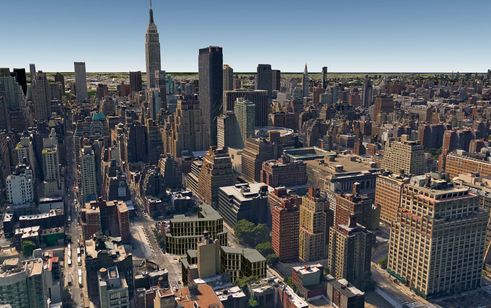 Additional Info About the Building
Get the latest updates!
Before you leave,
sign up for insider access
to the latest listings.
It's 100% free!