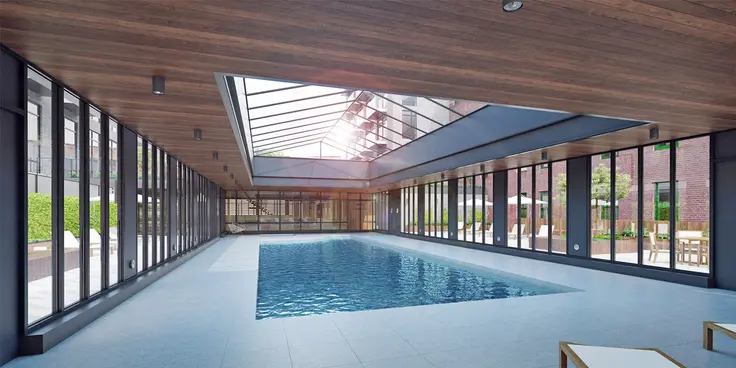 Previously overlooked sections of
The Bronx
will no longer be spared from the wave of luxury apartments filling all corners of the city. Mott Haven's Bruckner Boulevard, along the southern nether regions of the borough appears to be next in line, and has long been predicted to be the South Bronx's first market-rate development hot-spot. Now here's our first look at a multi-winged, 6-story residential development addressed
23 Bruckner Boulevard
and in the heart of the newly knighted "Piano District."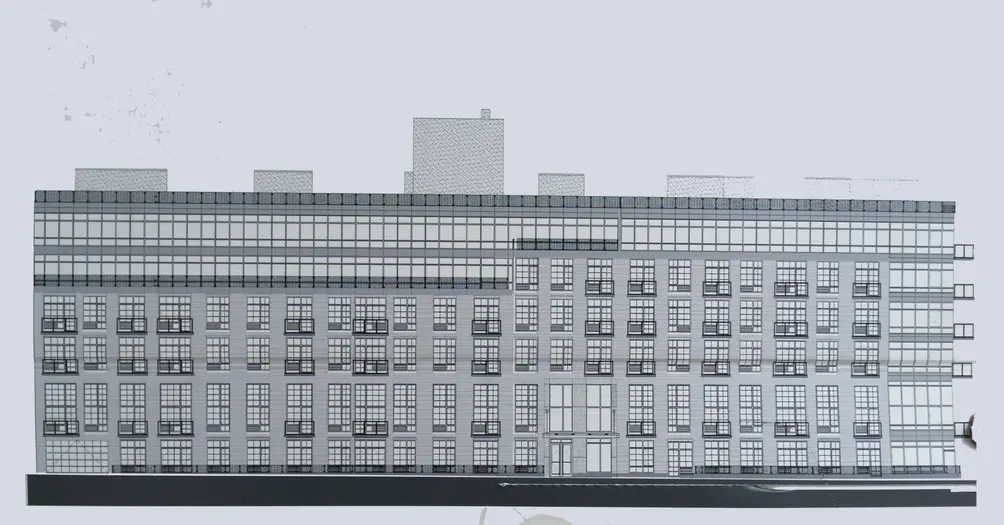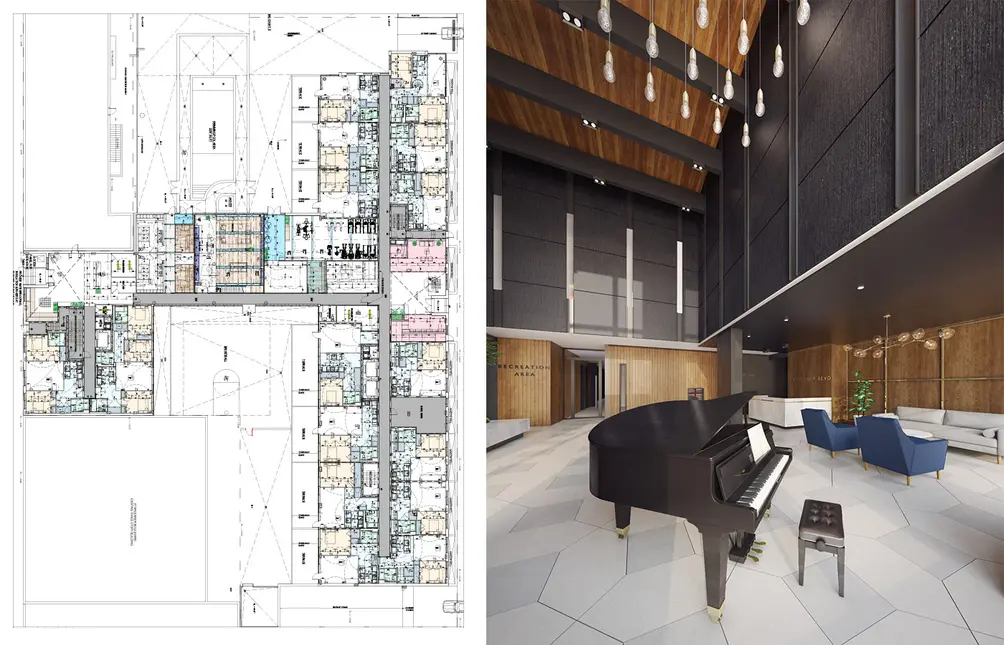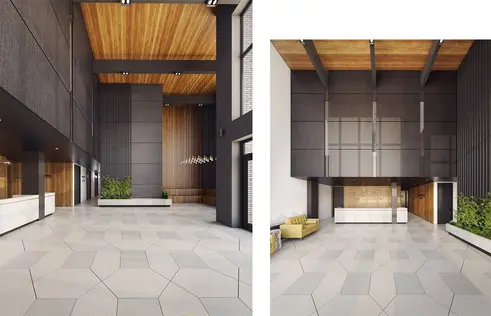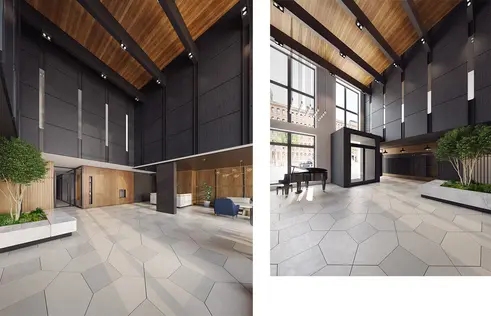 A rezoning of the neighborhood's waterfront was approved in 2009, sparking visions of a reinvigorated shoreline replete with esplanades, open spaces, and residential and commercial towers up to 400 feet tall on large enough lots. While development on those industrial sites has yet to come to fruition, further inland, within the narrow area south of Bruckner Expressway, a sprinkling of ground-up construction is already taking root. A decade ago, Carnegie Management paid $5 million for a former piano factory building at the northeast corner of Bruckner Boulevard and Alexander Avenue, and converted the building into 90 loft-style rental apartments known as Clock Lofts. After much success, Carnegie is moving ahead with phase two of the complex, which includes the mid-block, ground-up development at 23 Bruckner Boulevard.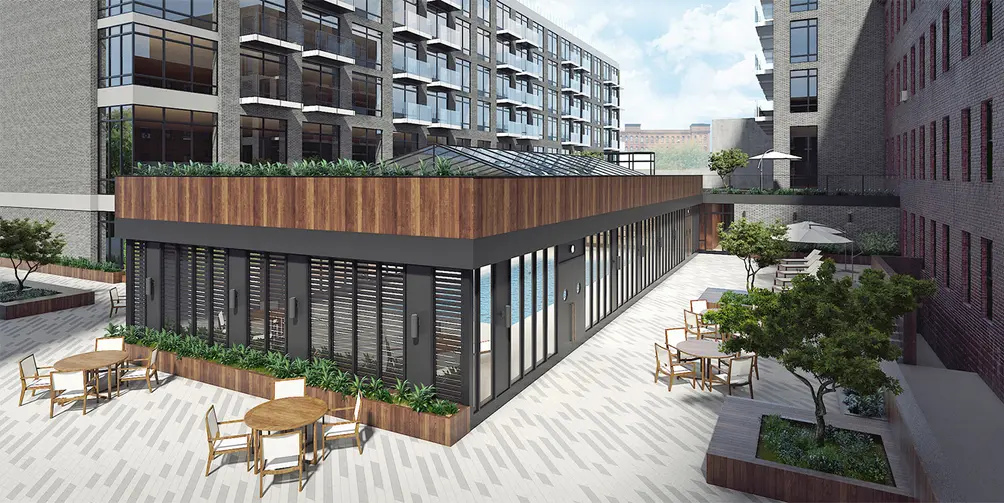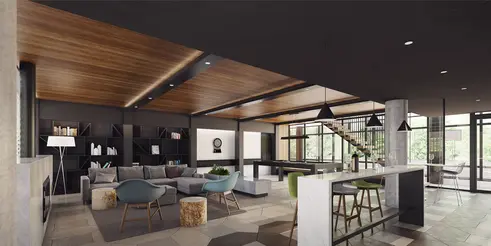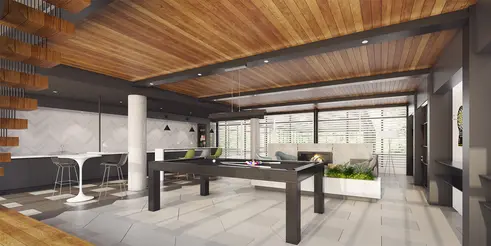 Now topped off, the building fills nearly half of its block and will host 190 residential units coupled with a Manhattan-worthy package of amenities.
Karl Fisher Architects
are the architects of record, and
STUDIOSC
is the designer and has published several renderings on their website. The ground level will feature a double-height lobby, fitness center, sky-lit swimming pool, lounge and sports court. There will be parking for 78 vehicles and 74 bicycles on the ground level, building permits show. The residences are split between two wings, with most of the massing positioned along East 134th Street. The six residential floors hold 16 to 29 apartments each.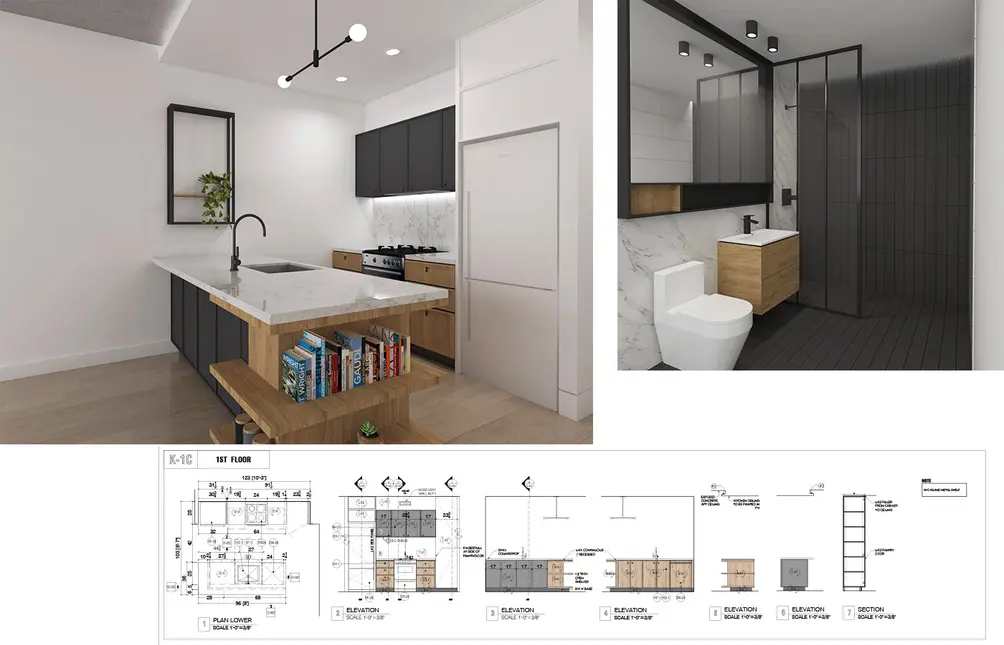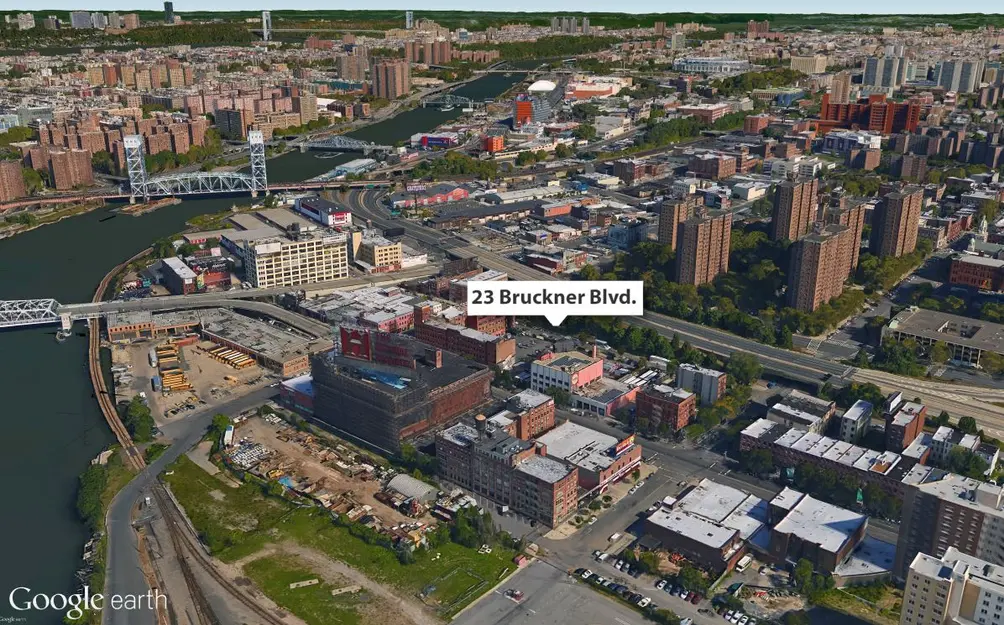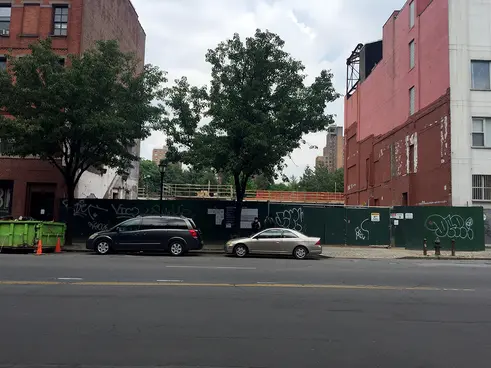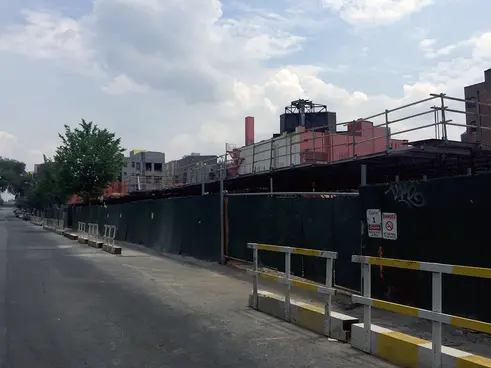 Additional Info About the Building