A new mixed-use development will soon rise on an abandoned lot at the border of Brownsville and East New York in
Brooklyn
. Coming to the site is Stone House, a supportive housing initiative from a consortium of public and private firms. Leading the project is
Win
, a nonprofit organization that has provided housing to populations in need for more than 30 years. The new building will also include affordable units for low-income families and ground-floor retail.
Construction began last year for 91 Junius Street, between Glenmore and Liberty avenues, for the six-story building that will have 160 residential units; 96 for homeless families, 64 for low-income families. The structure at first appears as six distinct buildings in renderings because of its facade which has varying depths and alternating segments of red and blonde brick. The architect of the project is
Urban Architecture Initiatives
and specializes in designing buildings for nonprofit organizations and public agencies.
Also inside the building will be community and office space to provide on-site services for residents. The rear of the building borders at-grade LIRR tracks, and two cutouts in the new structure will be used for parking. It will also have more than 3,000 square feet of ground-floor retail at the intersection of Junius and Liberty streets. The overall cost of the project is $80.6 million and is financed though public and private sources. Expected completion is the end of 2017.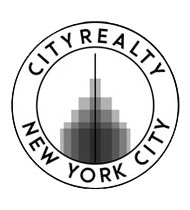 Staff Writer
Staff Writer
Staff Writer
Brooklyn Point is complete with 40,000 square feet of indoor and outdoor amenities, including the highest residential infinity pool in the Western Hemisphere, 24-hour lobby attendant, fitness center, and much more.
View Property
Sprawling, Custom-Designed Tribeca Lofts With Over 40,000 Square Feet of Amenities. Immediate Occupancy.
View Property
CODA's amenities abound. Relax in the residents' lounge adjacent to outdoor space, then venture up to the roof deck with spectacular views.
View Property
The Olivia sets a new standard of no-fee rental living, seamlessly combining design & modern-day conveniences. Residences range from Studios to 2-Bedrooms, featuring condo-level finishes and iconic city views.
View Property