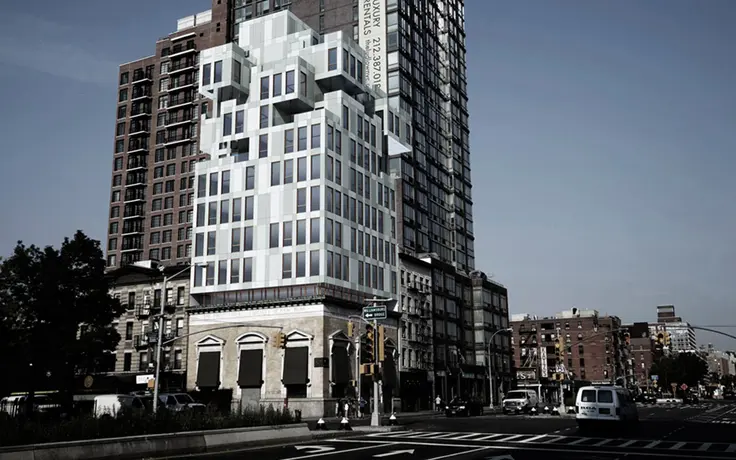 Rogers Partners
has released new renderings of their luxury residential tower coming to
225 East Houston Street
on the corner of East Houston and Essex streets. The Lower East Side development will rise within an existing two-story building from 1912 to become a 120-foot-tall structure with 12 stories. The building's design features an irregularly stacked structure that will cantilever on floors 8 though 12, hovering over a neighboring residential property.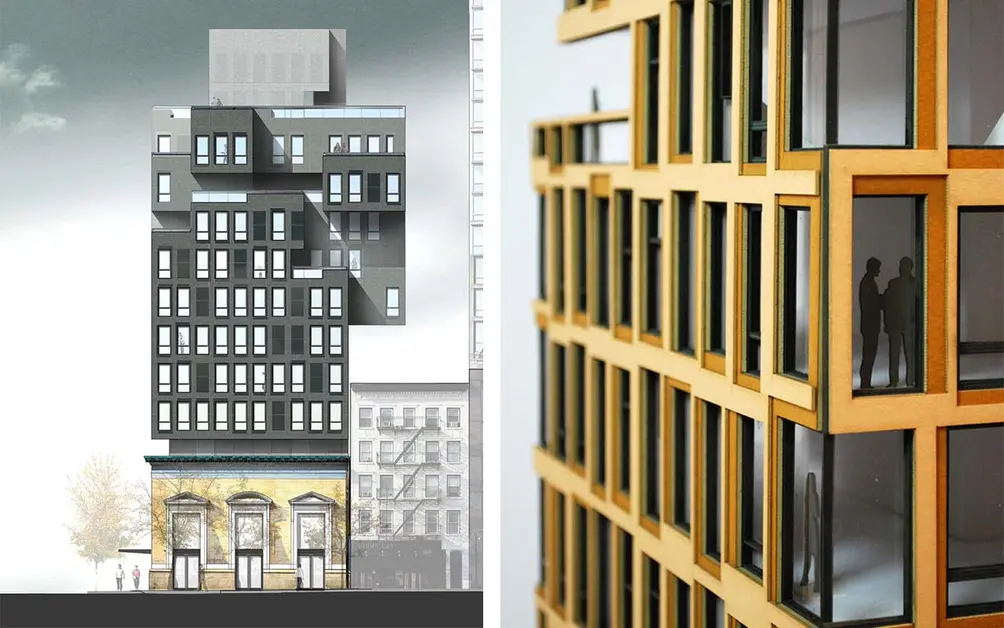 When owners Elsa and Dunnie Lai initially unveiled their plan to enlarge and convert the 1912 building into a residential tower, they were confronted with much
community backlash
. In its time, the Revival-style building was host to a myriad of tenants, including the Provident Loan Society, a Blackout Haunted House, Element, Chaos (nightclub), and the Manhattan Gentleman's Club. American painter and printmaker Jasper Johns also once resided and worked inside the building. In an
appeal to Community Board 3
, the owners spoke of their respect for the building and the area's history, as well as their desire to augment the structure without demolishing. They ultimately tapped Rogers Partners to design the new building with special regard for the site's dynamic architecture.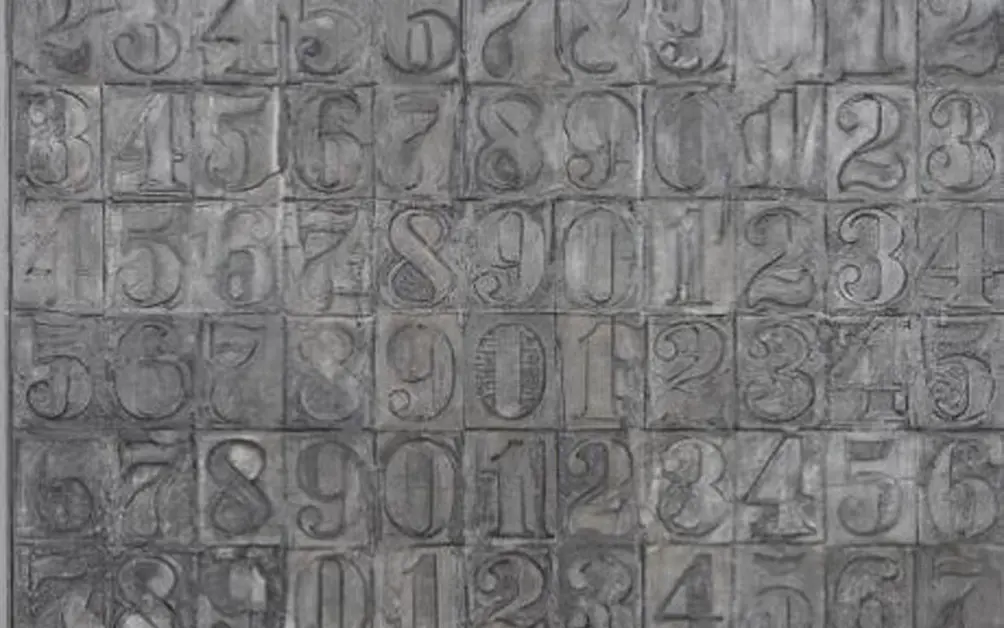 Rogers Partners drew design inspiration from former tenant Jasper Johns' number series, pieces that allow the abstract and concrete qualities of the numbers to build upon one another and create an ultimate sense of structure. The design for 225 East Houston Street finds rhythm in both its bold form, unique rising mass, and distinct arrangement of windows. The new 44,000-square-foot building will host 38 residential apartments, as well as a rooftop terrace, a fitness center, a residential lounge and terrace, bicycle storage, a laundry room, and an elevator. While still unknown if the project will be condos or rentals, the residences are joining a competitive market nonetheless. The Lower East Side currently has 93 condos for sale that have a median price of $1,951 per square foot. The average closing price for a condo in the area in CityRealty's
October market report
was $1,324, up from last October's average closing price of $1,161 per square foot.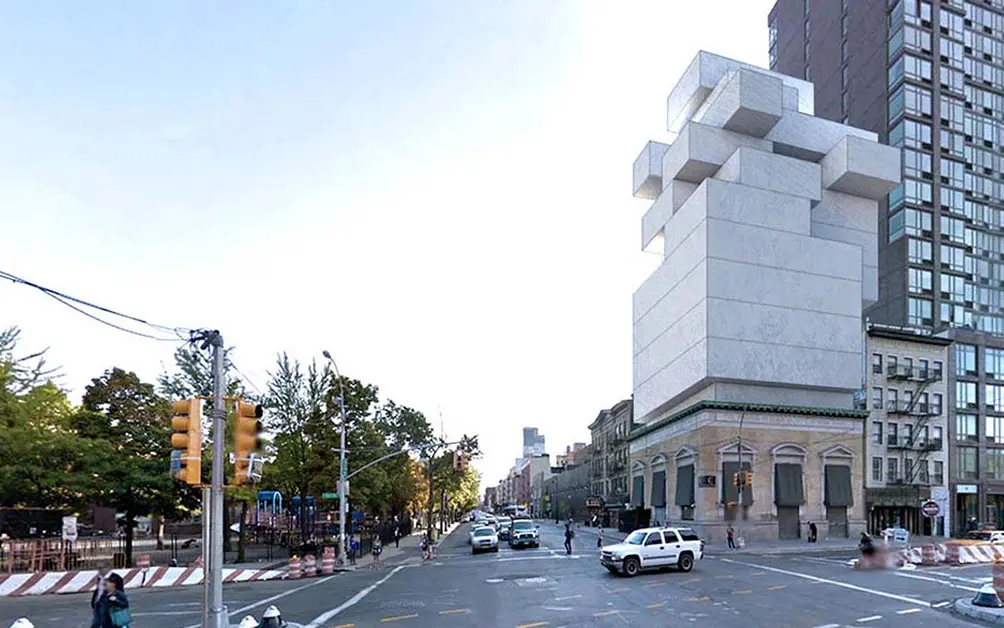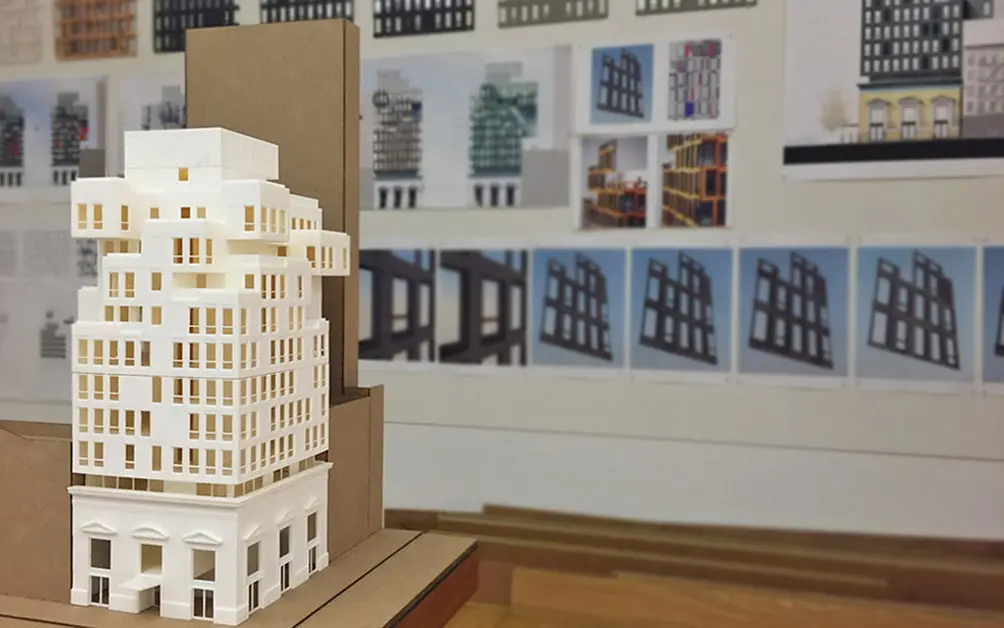 Additional Info About the Building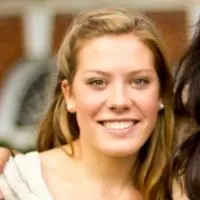 Contributing Writer
Katy Cornell
Katy Cornell is a Long Island native with a passion for writing about real estate in the big city. She recently graduated from the University of Virginia with a BA in English and is a frequent contributor to CityRealty's Market Insight and NYC real estate blog 6sqft.