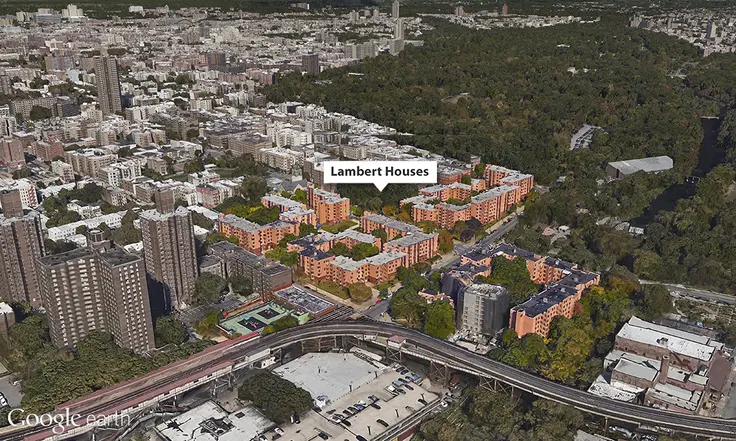 Phipps Houses
, the largest non-profit affordable housing operator in the city, is considering a plan to demolish the Lambert Houses development that stands on the border of the
Bronx Zoo
. The non-profit purchased the 300,000-square-foot Brooklyn property in 2015 through their Lambert Houses Redevelopment Company. If proposals are approved, the new mega-development will feature more than double the affordable housing units and triple the existing retail space, create a new public school, and better integrate the community into the surrounding neighborhood. According to the proposals, it seems as though
Dattner Architects
will be behind the design.
The city's
Housing Preservation & Development
has found many problems with the existing development. Constructed between 1970 and 1973, the Lambert Houses feature outdated and inefficient building systems, security, and streetscape. As it stands, the development hosts six megastructures on superblocks with 14 different addresses and a total of 42 means of entry and exit. Buildings feature long, narrow hallways that make for inefficient fire escape methods. Uniform building heights, exteriors, and entries make for a monotonous environment and make navigating through the development difficult. The Lambert Houses' commercial segment features antiquated retail spaces, setback storefronts, poor frontage, and inadequate storage, which all hinder the optimization of space. Also not impressive is a dark courtyard at the center of the development that is unappealing, not well-lit, and partially covered by a parking garage deck.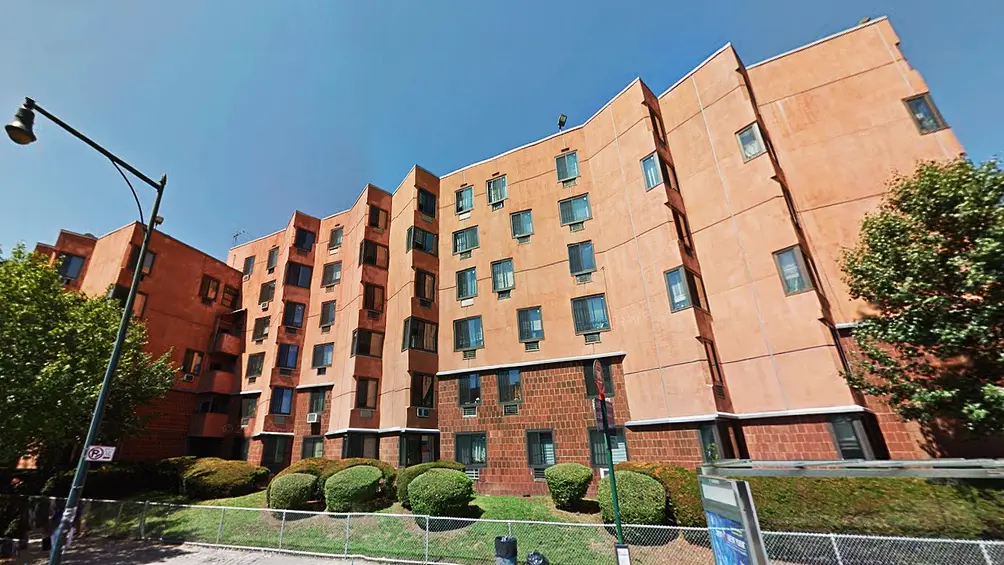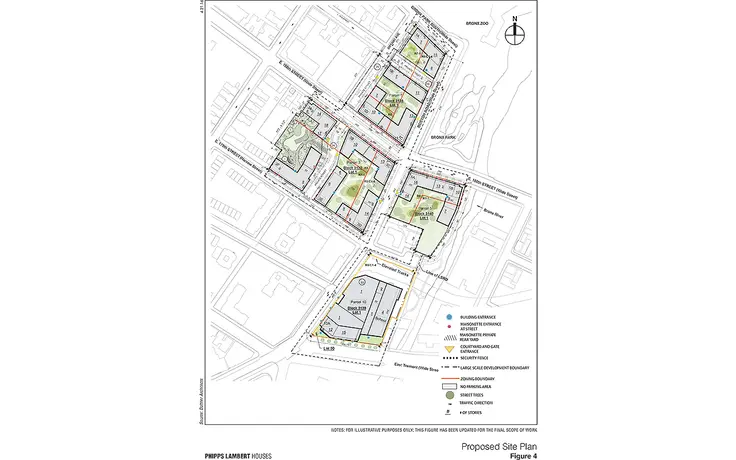 Enlarge Image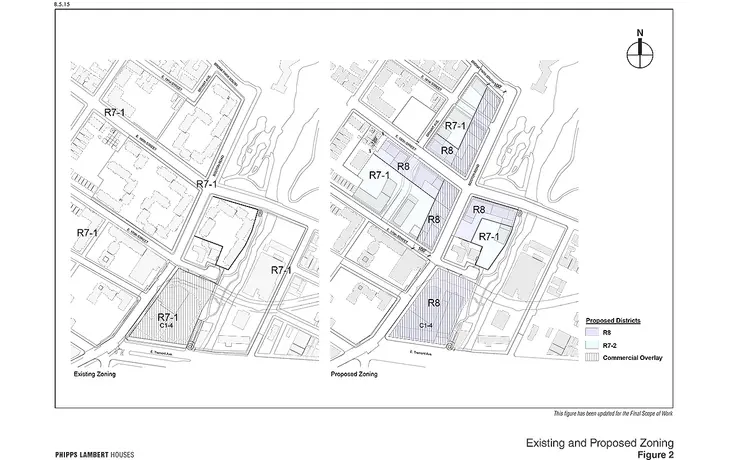 Enlarge Image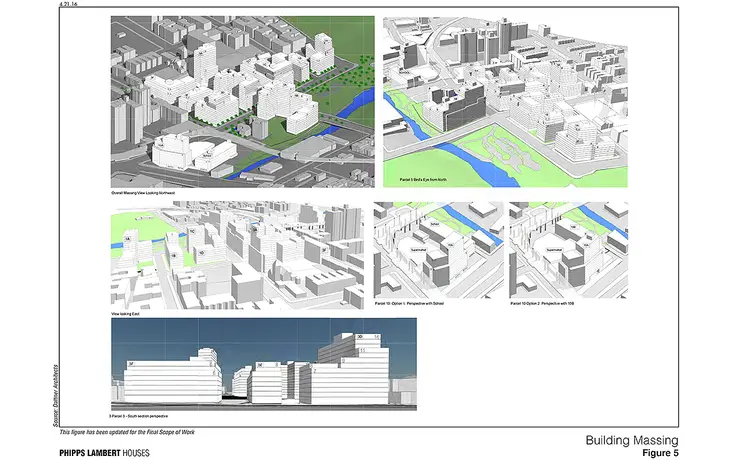 Enlarge Image
The proposal will bring 1,665 affordable housing units to the development, a number that is more than double the existing 731. The creation of a street wall with ground floor use for retail and maisonette apartments (individual units in a larger building with their own entrances) will help integrate the Lambert Houses into the surrounding neighborhood. The buildings will also meet current HPD water and energy codes and Enterprise Green Communities criteria. The plan also proposes a new public elementary school for 500 children, and an ultimate reduction in the amount of parking spaces for a total of 110 spots.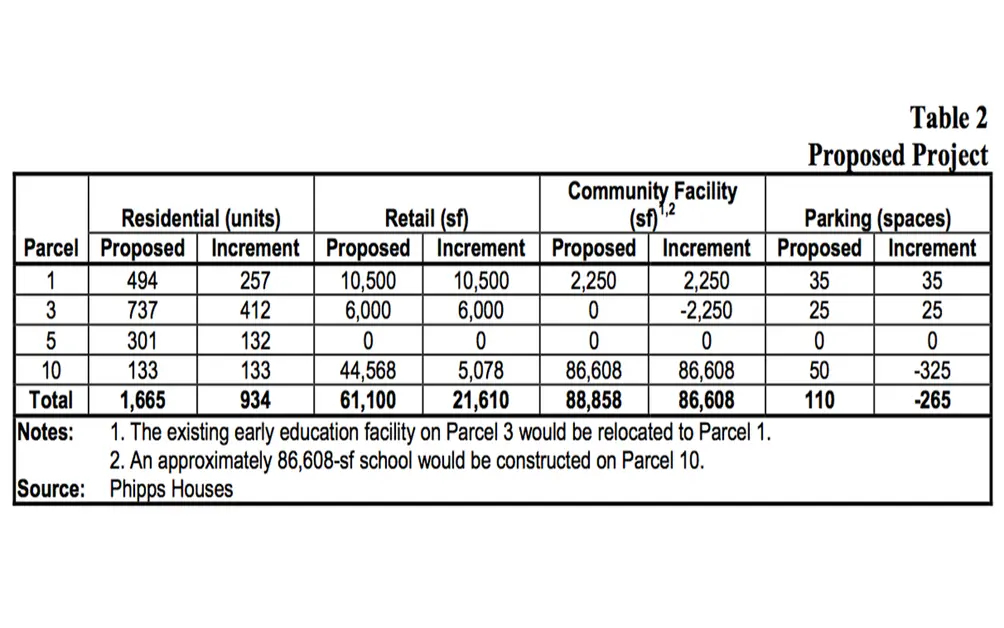 The plan will not force any current residents out of the Lambert Houses, but rather relocate them to different locations within the development. HPD states, "Once relocated, unoccupied buildings would be demolished and construction of new buildings would proceed. Tenants of the next buildings to be demolished would be relocated within the Lambert Houses Development Site to the newly constructed buildings, and the demolition and new construction process would begin again." The proposal also extensively outlines potential effects to take into consideration with the implementation of the redevelopment project on numerous aspects of the community, including socioeconomic conditions, community facilities, open space, shadows, urban design, hazardous materials, transportation, noise, neighborhood character, and more.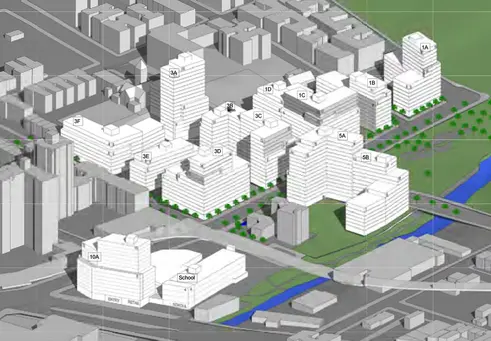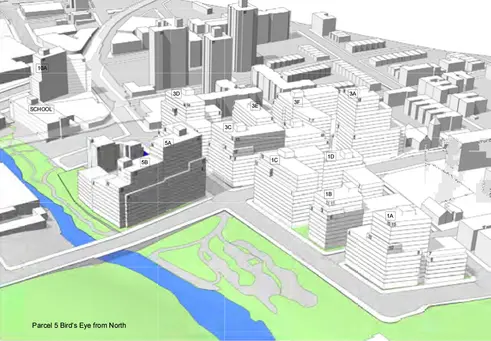 Additional Info About the Building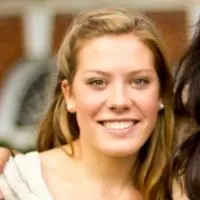 Contributing Writer
Katy Cornell
Katy Cornell is a Long Island native with a passion for writing about real estate in the big city. She recently graduated from the University of Virginia with a BA in English and is a frequent contributor to CityRealty's Market Insight and NYC real estate blog 6sqft.