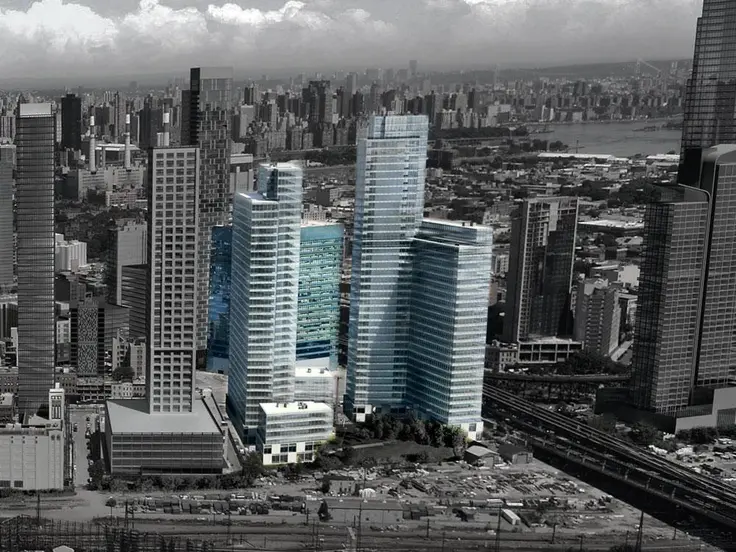 Tishman Speyer's three massive residential towers within its Gotham Center master plan are now rising in Long Island City. After securing permits in February 2015, the legendary firm led by Jerry and Rob Speyer hurriedly began construction to beat the mid-June expiration of the 421-a tax abatement program. The superblock site will yield three towers:
Tower A -28-10 Jackson Avenue
(44 stories),
Tower B - 28-34 Jackson Avenue
(53 stories) and
Tower C - 30-02 Queens Boulevard
d (33 stories). As of last week, the southernmost building at 28-10 Jackson was pushing onward past its twenty-fifth floor and beginning to install a deep blue, reflective curtain wall along its lower levels. The central and ultimately tallest tower at 28-34 Jackson Avenue had rose to its fourth floor and the northernmost tower at 30-02 Queens Boulevard was nearing its eleventh.
Goldstein, Hill, & West
is the architect on record for all three buildings and in total, they will comprise 1,789 apartments and 1.2 million square feet of new development.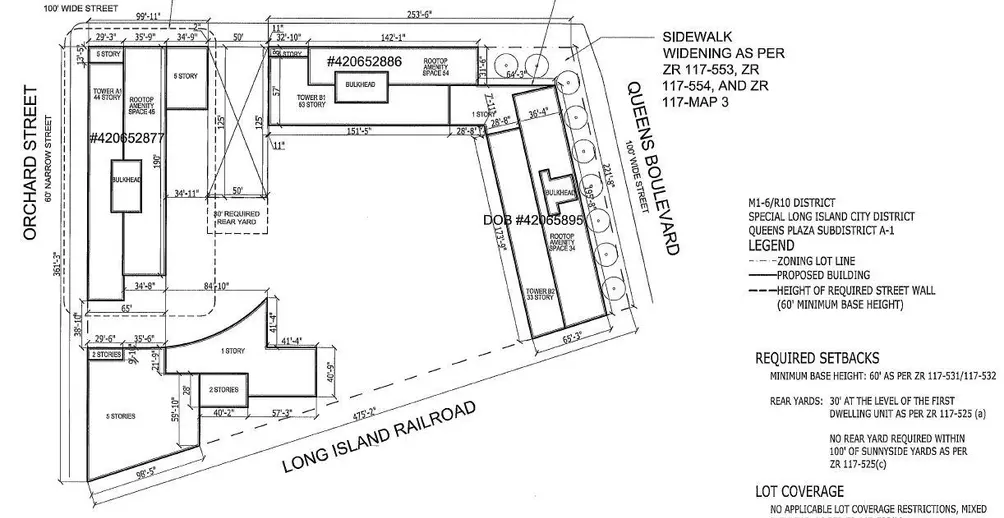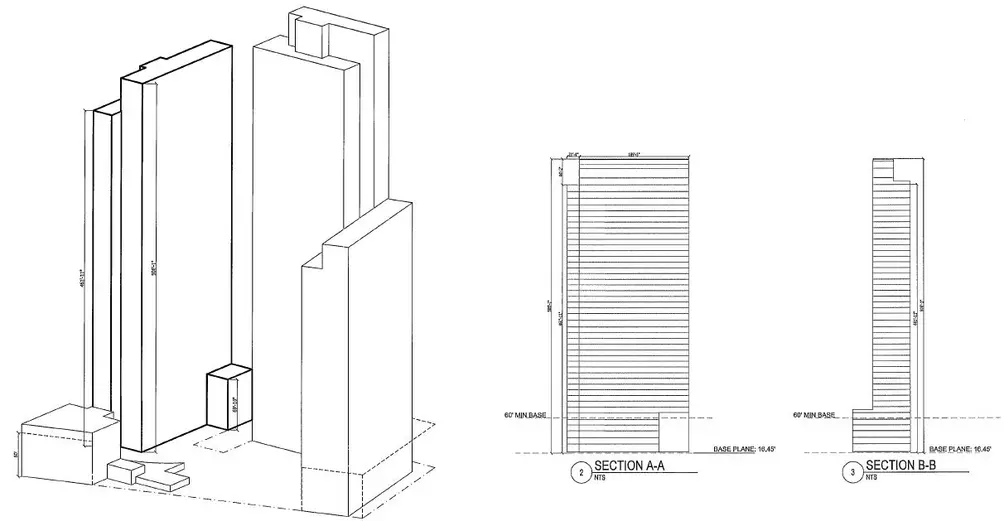 Controversy
arose in 2015, as affordable housing units are not included within the massive development. Legally, if the project were built in Manhattan or alongside the East River waterfront in Brooklyn and Queens, the firm would have been required to set aside 20% of the units for low- and moderate-income tenants to receive the 421-a tax abatements. However, the company remains firm in its belief that regardless of its lack of subsidized units, the development will add much-needed vibrancy to the Long Island City.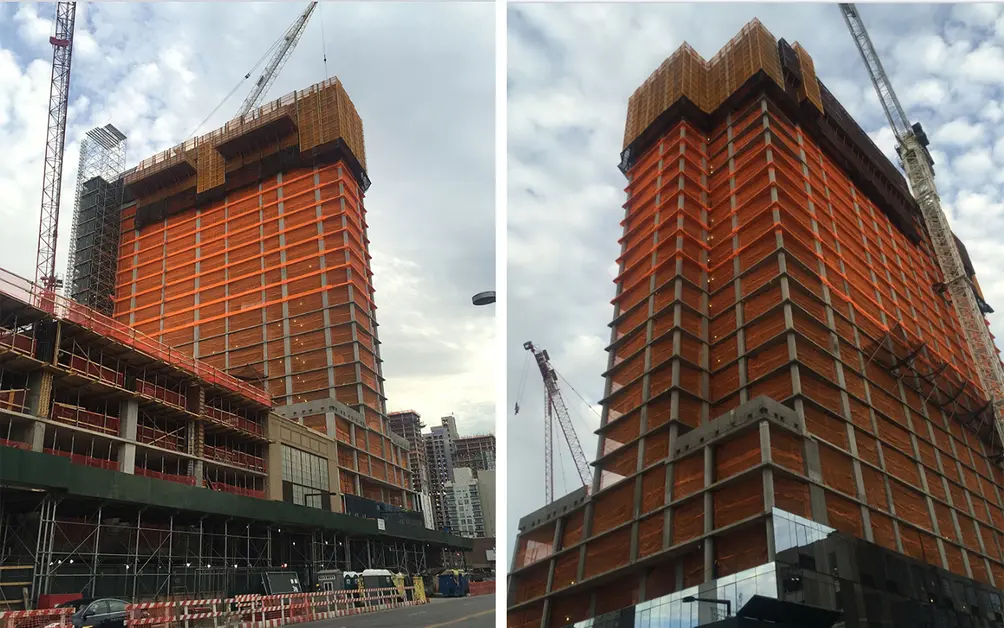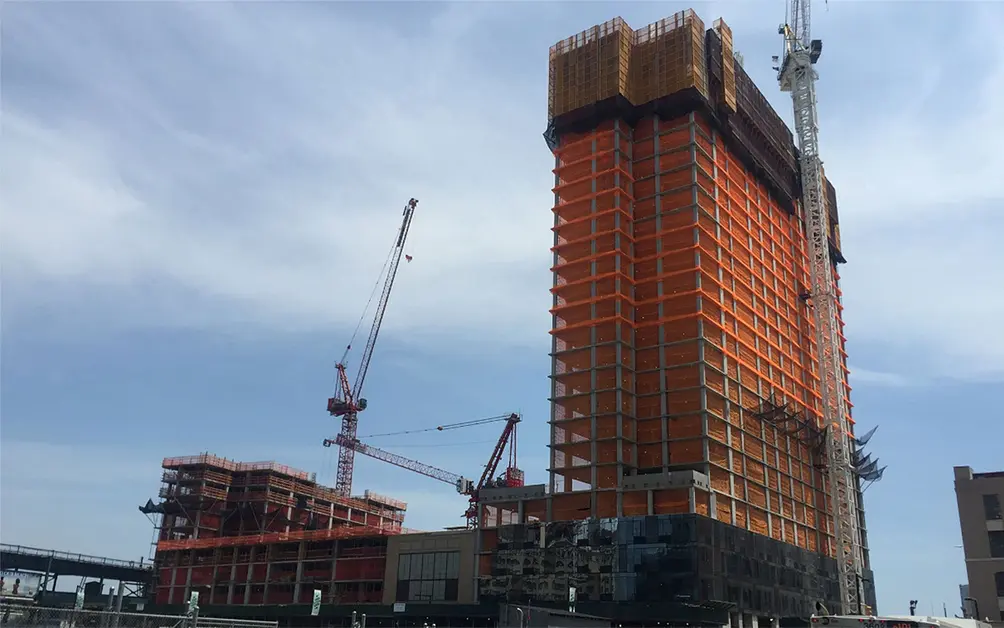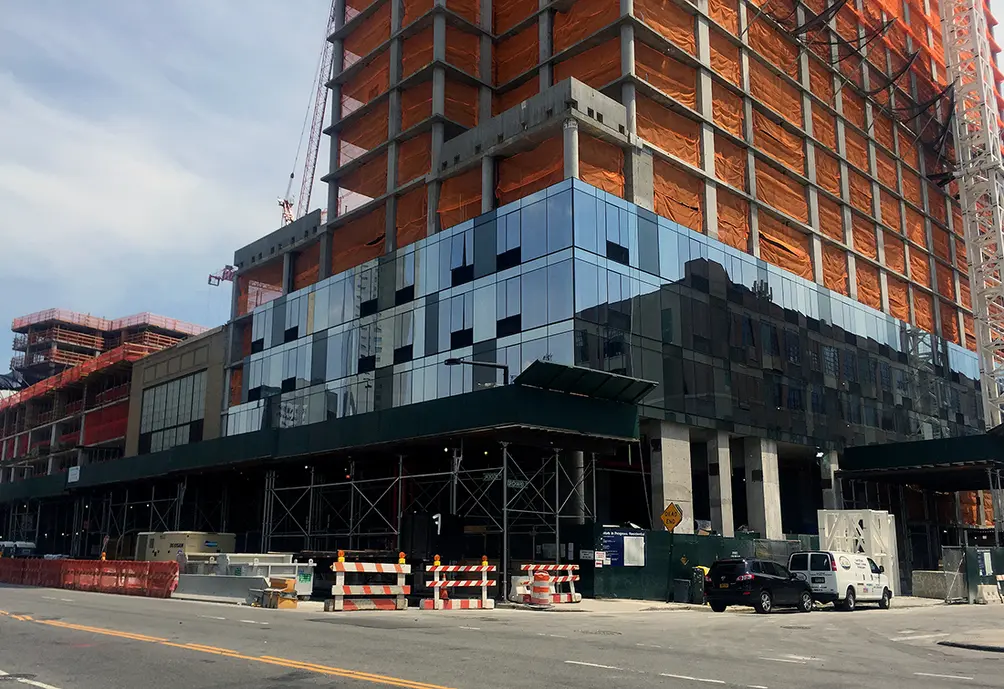 Upon expected completion in 2018,
28-10 Jackson Avenue
, will consist of 683 units and 3,000 square feet of retail across 44 stories,
28-34 Jackson Avenue
will consist of 658 units and 6,000 square feet of retail across 53 stories,
30-02 Queens Boulevard
will consist of 448 units and 6,500 square feet of retail across 33 stories. According to filings the towers will include a health club, a pool, an elevator, a fitness center, a rooftop terrace, on-site parking, and a laundry room.
Additional Info About the Building