Market Reports & Research The CityRealty 100 is an index comprised of the top 100 condominium buildings in Manhattan. Several factors—including a building's sales history, prominence and CityRealty's rating for the property—are used to determine which buildings are included in the index. This report tracks the performance of those buildings through March 31, 2016.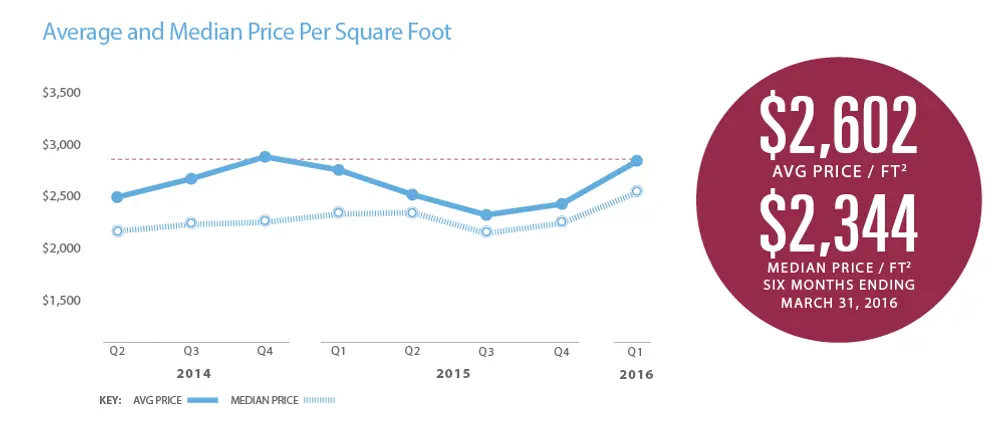 During the six-month period starting October 1, 2015 and ending March 31, 2016, 566 apartments were sold in buildings that are part of The CityRealty 100, a marked increase from the 334 sold in the same period a year ago. The rise in closings is largely a result of numerous sponsor sales in newer buildings, including the Greenwich Lane, 150 Charles Street and One Riverside Park.

Since March 2006, the average price per square foot of properties in The CityRealty 100 has increased at a Compound Annual Growth Rate (CAGR) of 7% per year (non-inflation adjusted). This is well above both the ten-year CAGR for the S&P 500 (+4.4%). It is also much higher than the CAGR for oil (-5%), which has experienced significant volatility in the past year. The ten-year CAGR for gold (+7.8%) is similar to the CAGR for the buildings covered in The CityRealty 100.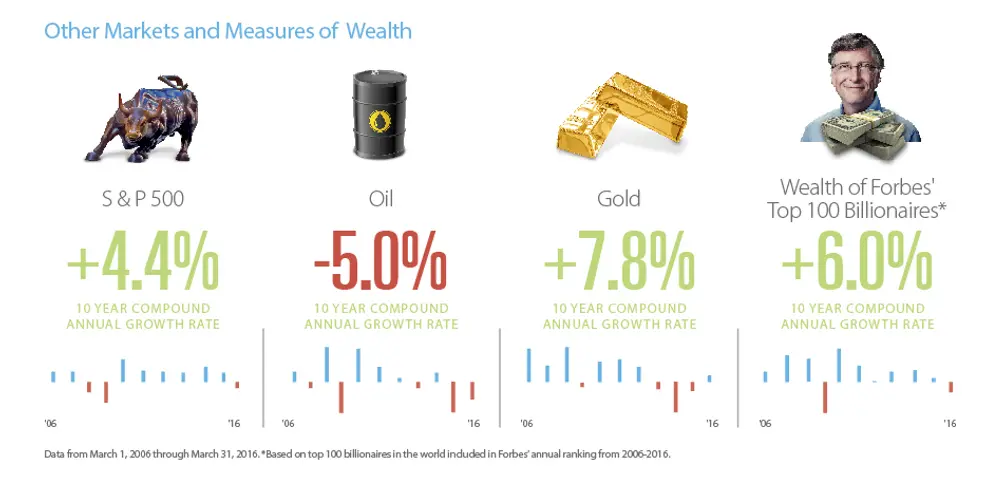 Additional Info About the Building