Rental Building News and Offers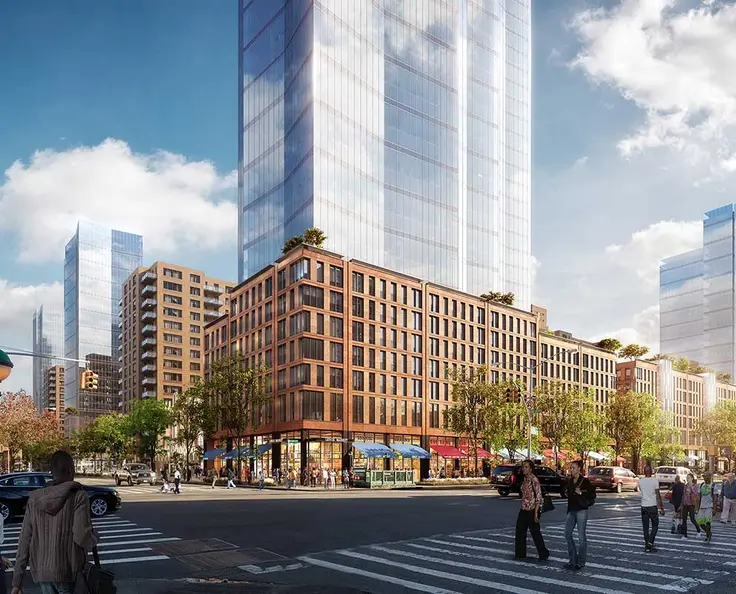 The
Harlem
apartment complex known as
Lenox Terrace
lays between Lenox and Fifth Avenue, from West 132nd Street to West 135th Street, and while much of the complex dates back to the late 1950s and early 1960s, many homes inside are renovated with updated finishes and appliances. Layouts have up to three bedrooms but current listings show studios from $1,650/month and 1-bedrooms from $2,000/month. Now might be an interesting time to move to the property as an expansion project proposed by owners the
Olnick Organization
could finally be coming to fruition after more than 10 years in the making.
UPDATE:
New renderings of the expansion (seen below) have just surfaced on the project's
website
.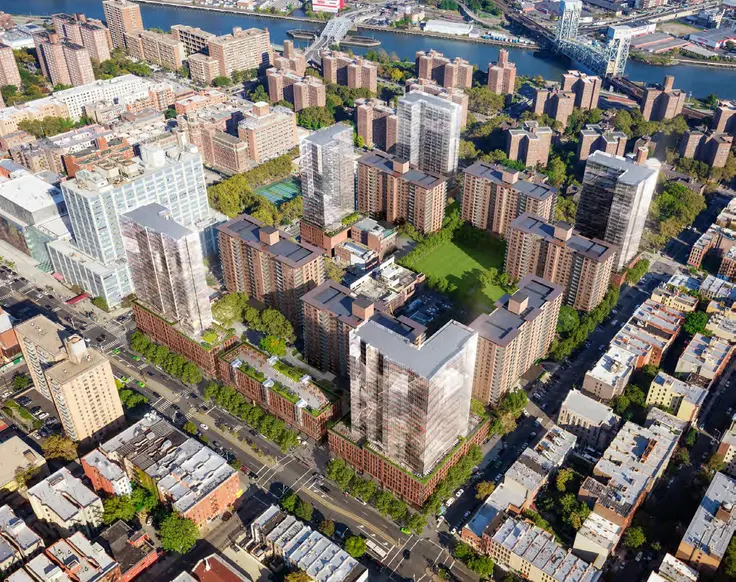 Enlarge Image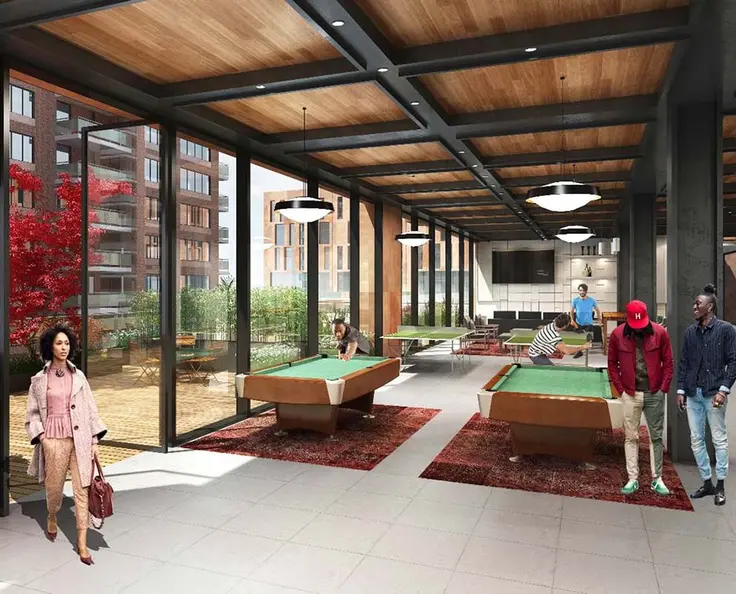 Enlarge Image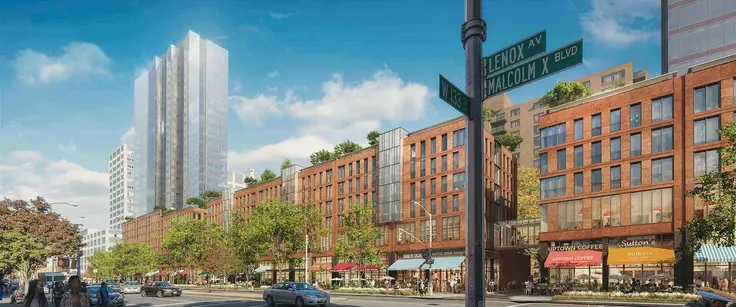 Enlarge Image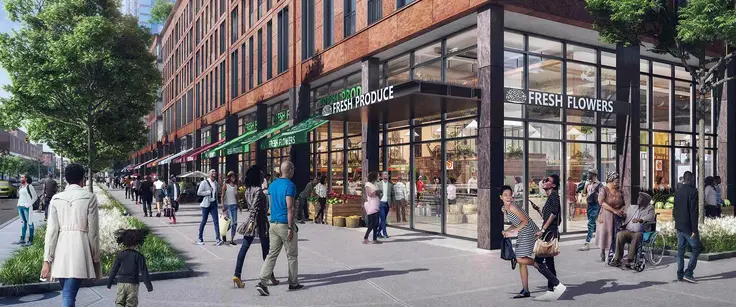 Enlarge Image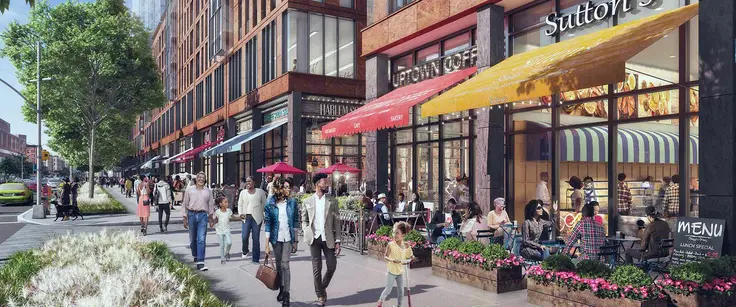 Enlarge Image
According to Crain's, a
$1 billion-plus expansion
from Olnick is in the works to bring five new towers with 1,642 additional apartments to Lenox Terrace, 493 of which will be classified as affordable housing. Along with residential units, the proposal will also bring 40,000 square feet of retail, 15,000 square feet of community facility space, and around 200 parking spaces.
The proposal would require city approval and Olnick is planning to start the process by the end of the year. Construction would consist of two phases with the first phase to be completed by 2022 and the second by 2027. Perks to make the plan appealing to the 4,000 current residents –
many of whom vehemently oppose the rezoning
– include renovations to existing units, and building new park space and amenities like a gym, yoga studios, a children's playroom, roof decks, and possibly more.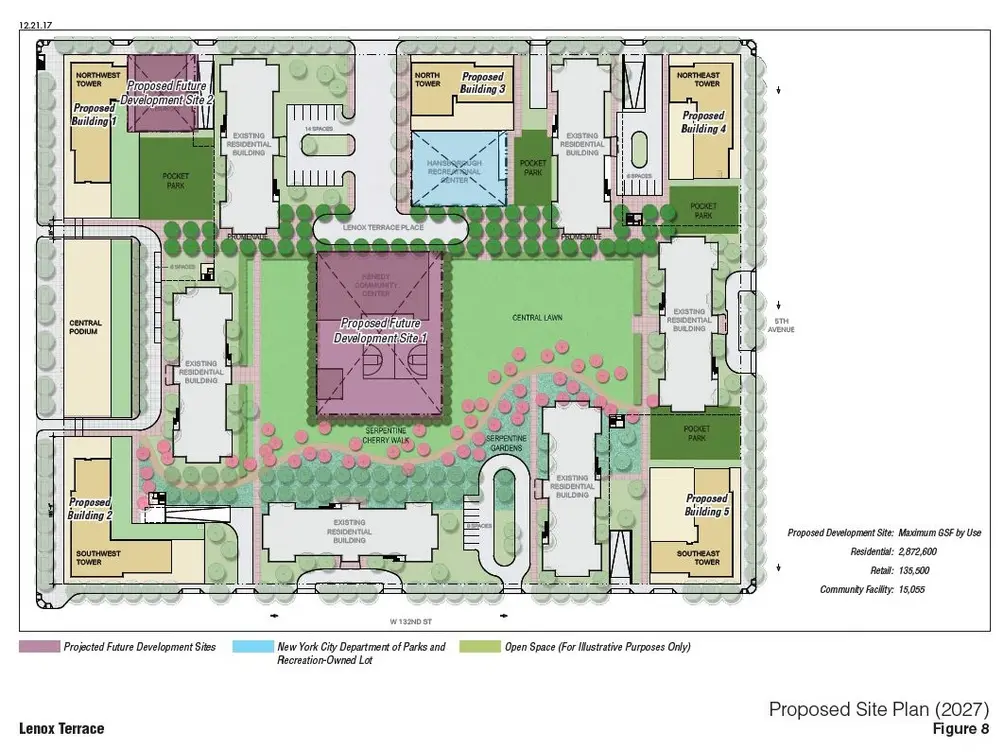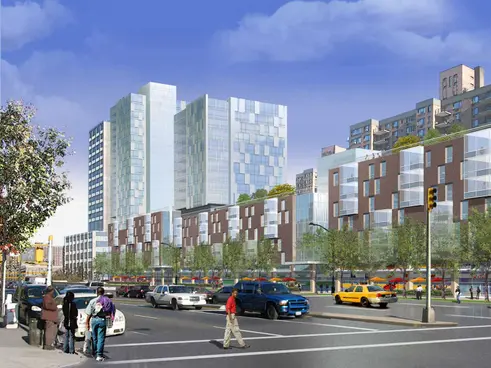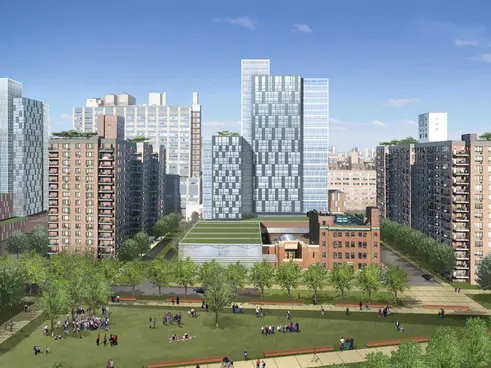 The first of the six towers that comprise Lenox Terrace was completed in 1958 and according to the property's
website
, New York Times Magazine hailed it as "Harlem's best address" when it opened. While Harlem, like most areas of New York City, has had ups-and-downs over the decades, it remains a highly desirable place to live - and also offers desirable land for developers. More than 60 years later, it is the only major residential community in Harlem still family-owned and operated by its original developer.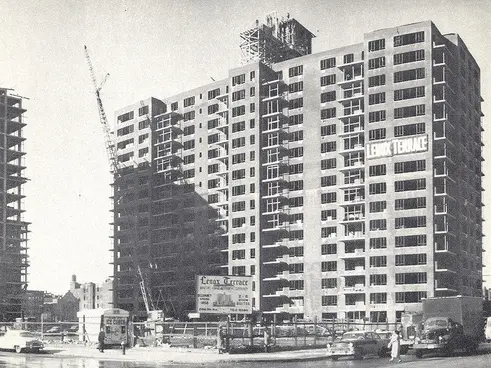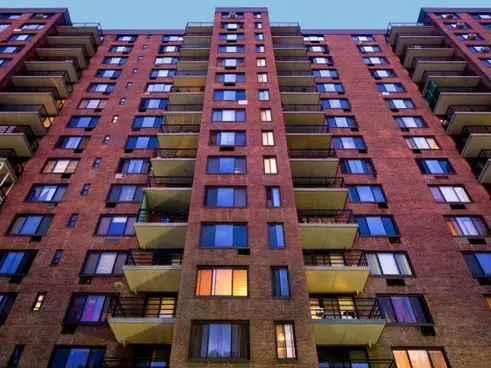 Over the years, renovations at the property have added modern touches but original charm remains. Units have hardwood floors and a minimalist color scheme - and it's easy to transform the space to a warm and welcoming home.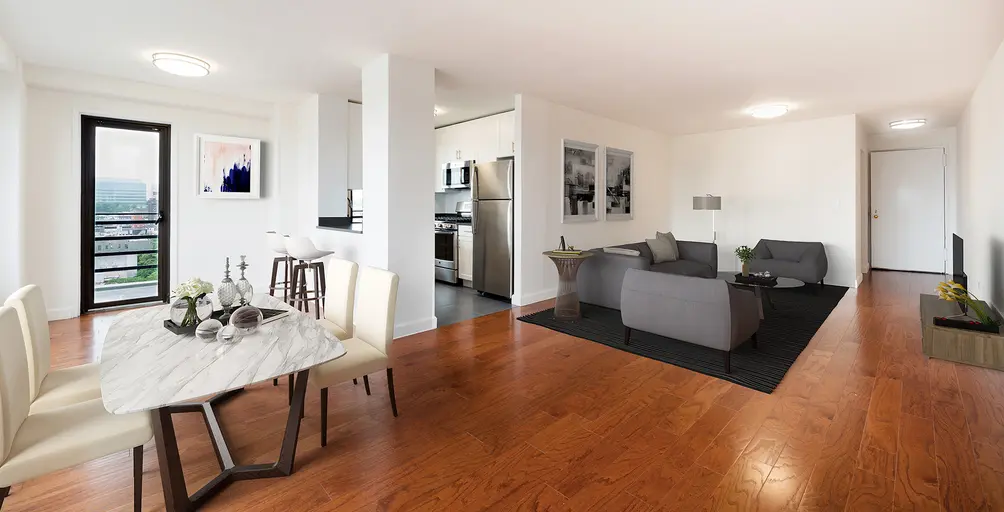 Large windows create bright living spaces and the big closets are convenient for storage. Many units have sought-after private balconies. Kitchens are great for cooking and come equipped with stainless steel appliances. Peaceful bathrooms offer fine tile work and rainfall showerheads.
Residents can also expect white glove doorman service and on-site management to help with 24-hour emergency maintenance. If you're interested in renting here, contact the leasing office
here
or by calling 212-862-8900.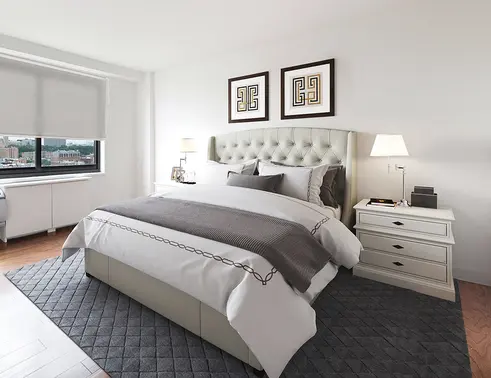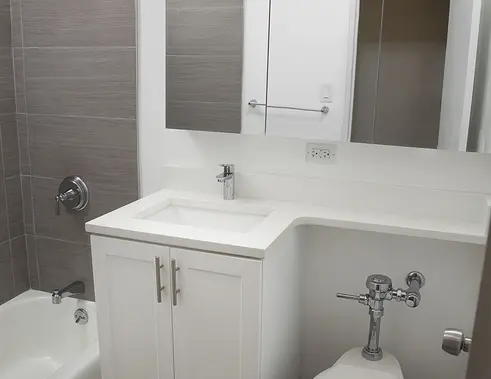 Lenox Terrace occupies 12.4 acres, spanning three city blocks in Harlem and is made of six buildings, parking lots and garages. If the plan proposed by Olnick moves forward, parking could become consolidated at the base of the towers allowing for some of the land to be converted to park space.
However, if you live and work in the city, there is likely no need for a personal vehicle. The 2 and 3 trains are very close and Midtown Manhattan is about 15 minutes away. There are plenty of bus routes and Citi Bike docks continue to expand northward. MetroNorth is also very close.
Read more about Lenox Terrace on CityRealty's building profile
here
.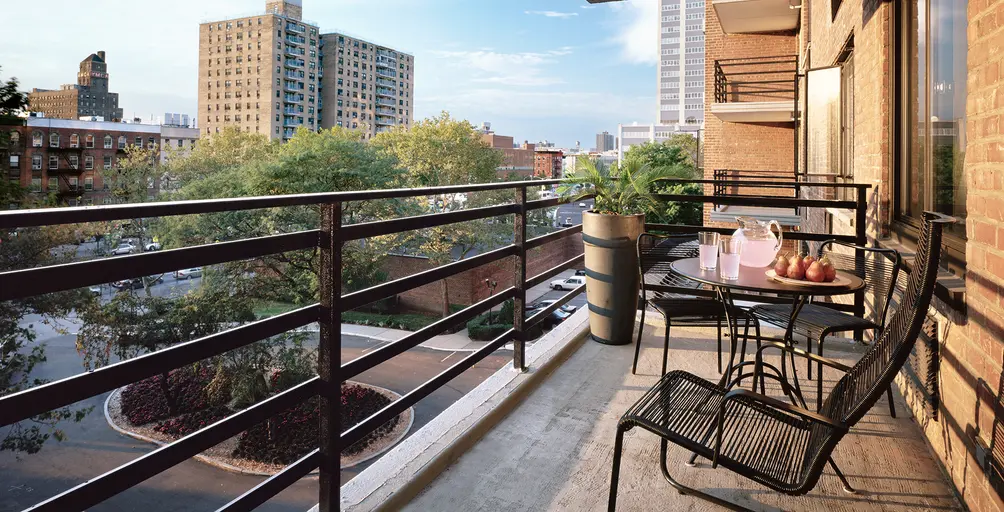 Additional Info About the Building