Rental Building News and Offers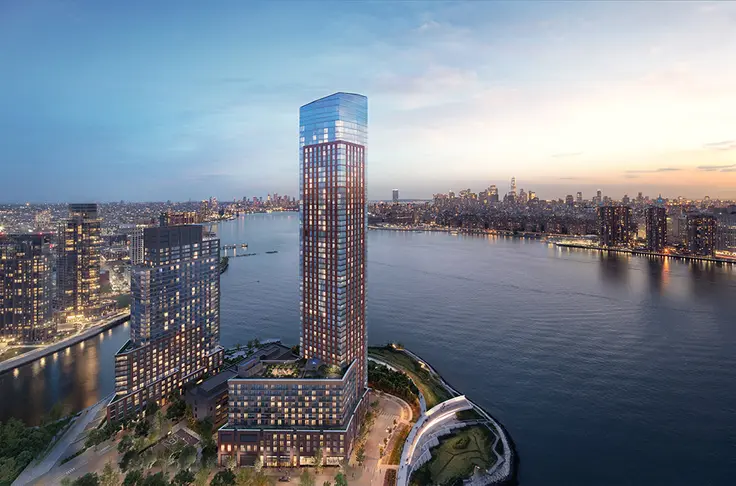 The sweeping overhaul of the Brooklyn-Queens East River waterfront is unmistakable to anyone who's been on Manhattan's East Side. From the FDR Drive, observers can pan a parade of towers stretching from the Ed Koch-Queensboro Bridge to the Williamsburg Bridge, and this is only the start of what's to come.
Shedding its maritime industrial past for a greener, more residential future, the towers are a result of the city's unrelenting hubris underpinned by a mammoth demand for apartments — as those seeking relief from Manhattan prices and lifestyle overflow into outer-borough communities.
The waterfront's future is cemented within zoning laws incrementally modified over the last two decades. They mostly trade out low-rise manufacturing uses for large-scale residential complexes with specific allocations for affordable housing, retail, and parkland. Residents of inland communities, whose own growth was spurred by the all-but-gone shoreline industries, fear encroaching afternoon shadows, diminished views and character, and the loss of affordability.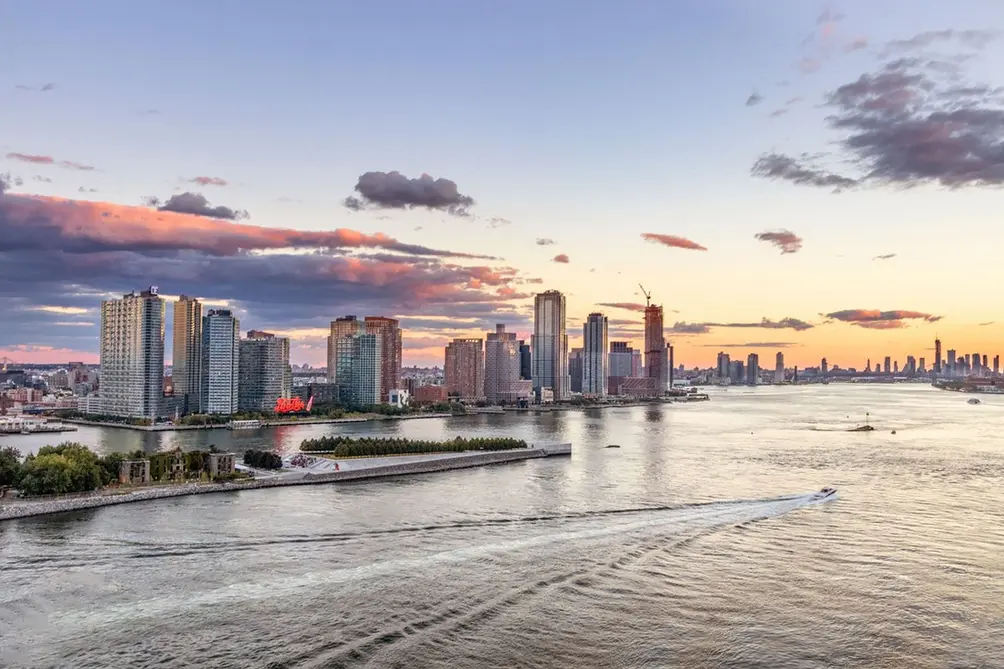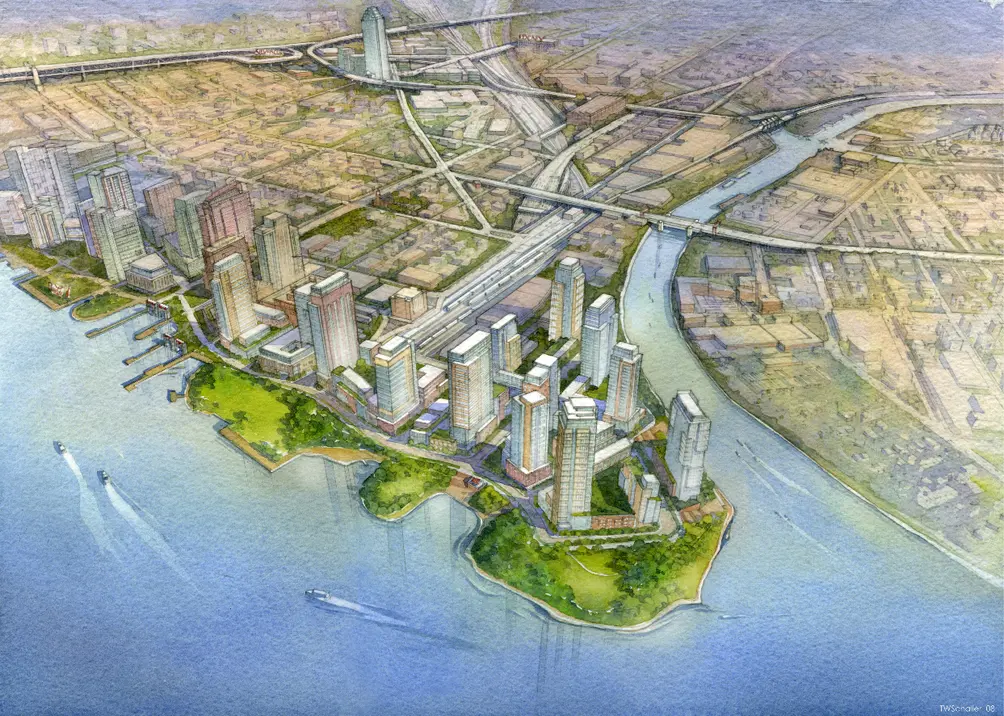 The city will bear the fruit of these policies for years to come, as nearly two dozen developer-driven plans move through the pipeline. As the gaps between finished towers give way to even more towers, a five-mile-long necklace of 20- to 50-story buildings will ultimately stretch from the Brooklyn Navy Yard to Astoria.
The tallest and one of the densest communities to be realized so far is called
Gotham Point
, a one million square foot venture on the Long Island City waterfront where a whopping 1,120 rental apartments will to come online next year. Steered by
Gotham Organization
and the local nonprofit
RiseBoro Community Partnership Inc.
, the team was selected in 2017 by NYCHDC and the city's Department of Housing Preservation and Development. The towers are part of the eight-building Hunters Point South master plan set in motion by the Bloomberg administration.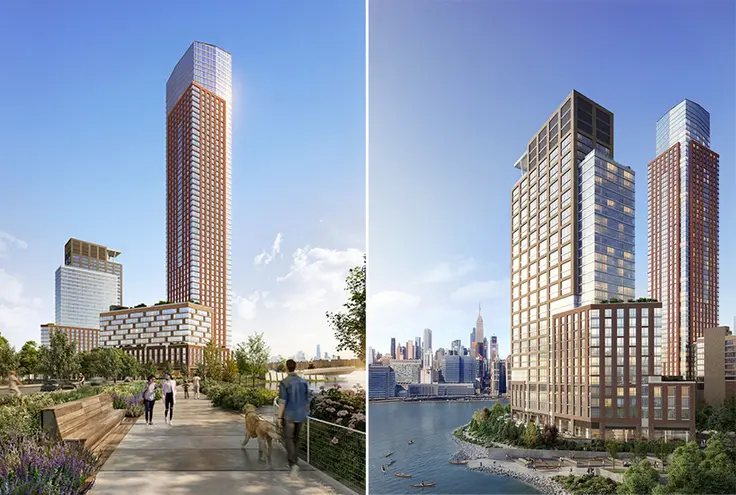 Enlarge Image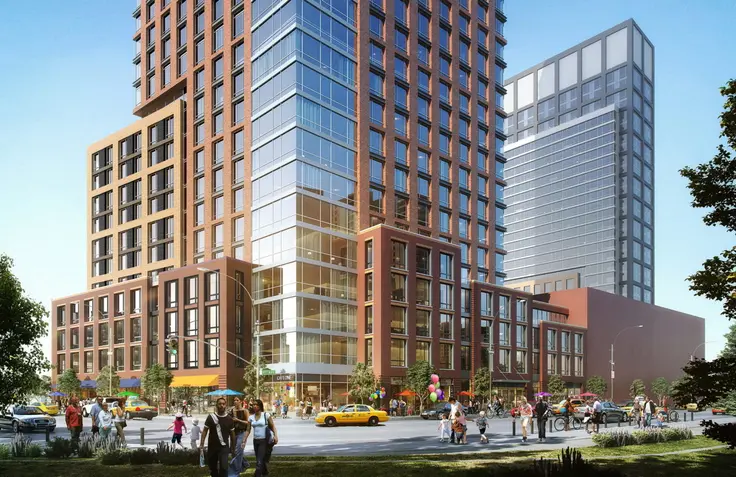 Enlarge Image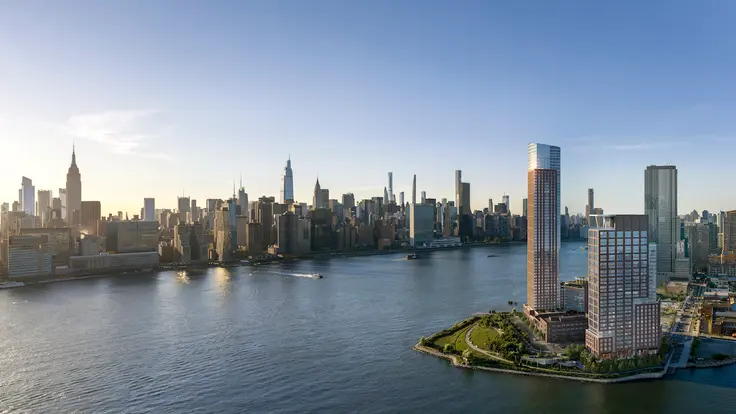 Enlarge Image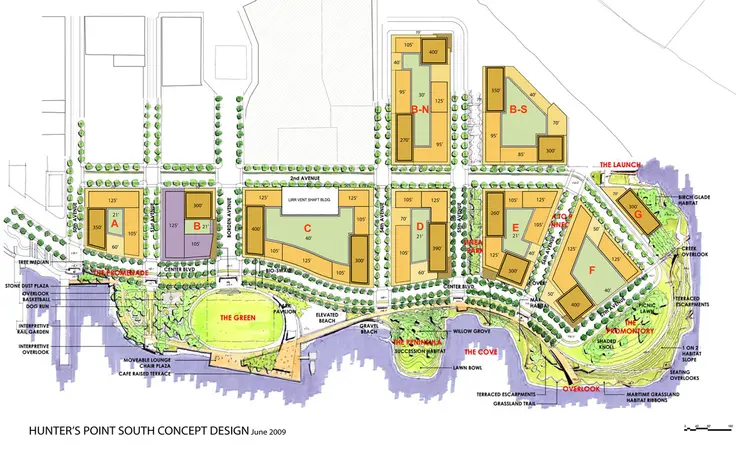 Enlarge Image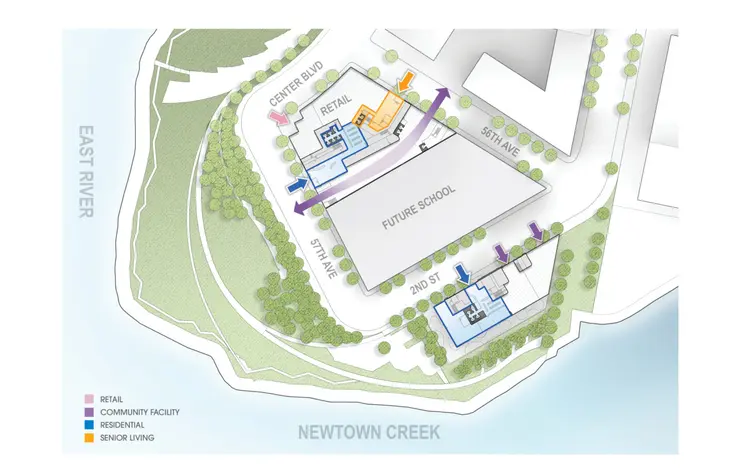 Enlarge Image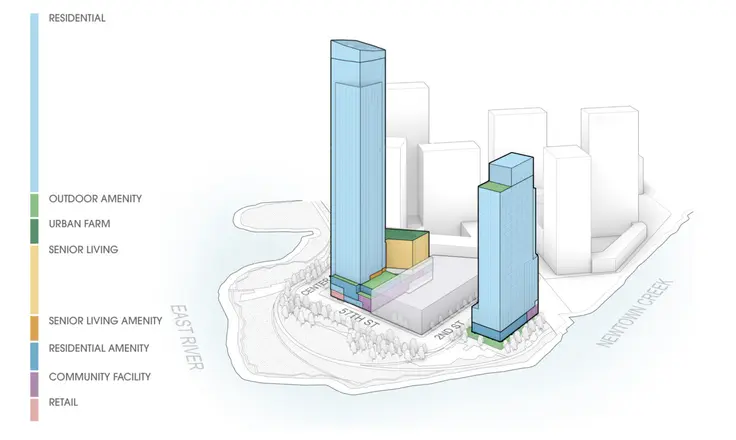 Enlarge Image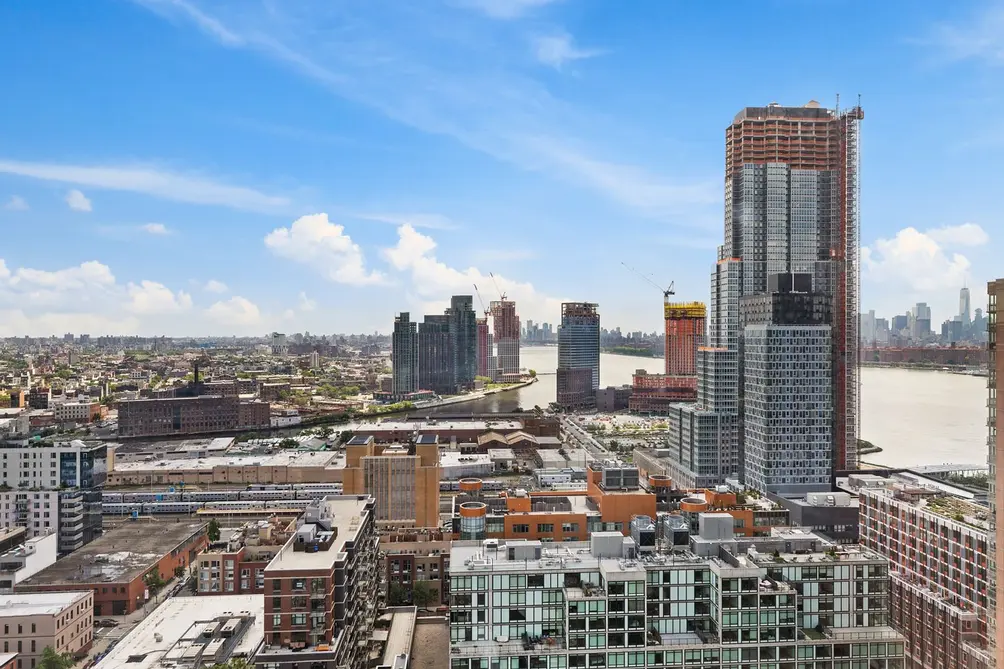 Soaring 33 and 57 stories tall from separate sites, the pair of fraternal towers were designed by the prolific Handel Architects and face the 10-acre Hunters Point South Park, which was finished in 2018. Overlooking the southern tip of Hunters Point, a once wooded patch that marks the junction of Newtown Creek and the East River, the buildings feature distinctive massing and are clad in a patchwork of brick and fully-glazed facades.
Gotham Point will bring an unprecedented 900 affordable units. Ninety-three of the apartments will be allocated to seniors and the remainder to households earning between 30 and 145 percent of area median income. Yesterday, the first phase of the
affordable housing lottery launched
at its south tower, available to a broad range of New Yorkers earning between
$15,806 and $244,200 annually
. With rents starting at
$397/month
, the project will give hundreds of families an opportunity of a lifetime to live comfortably in a highly-amenitized building at a spectacular waterfront location with unrivaled city views.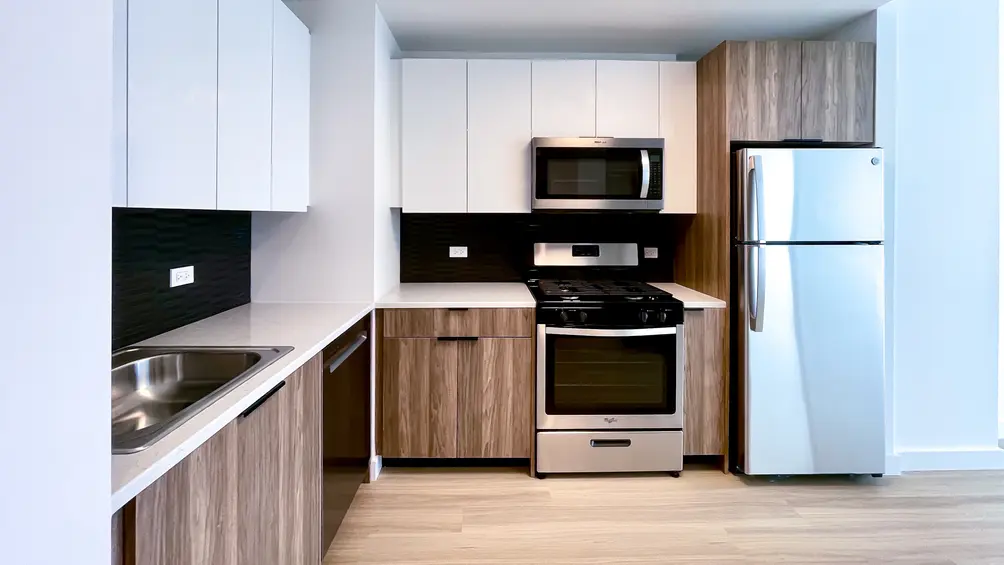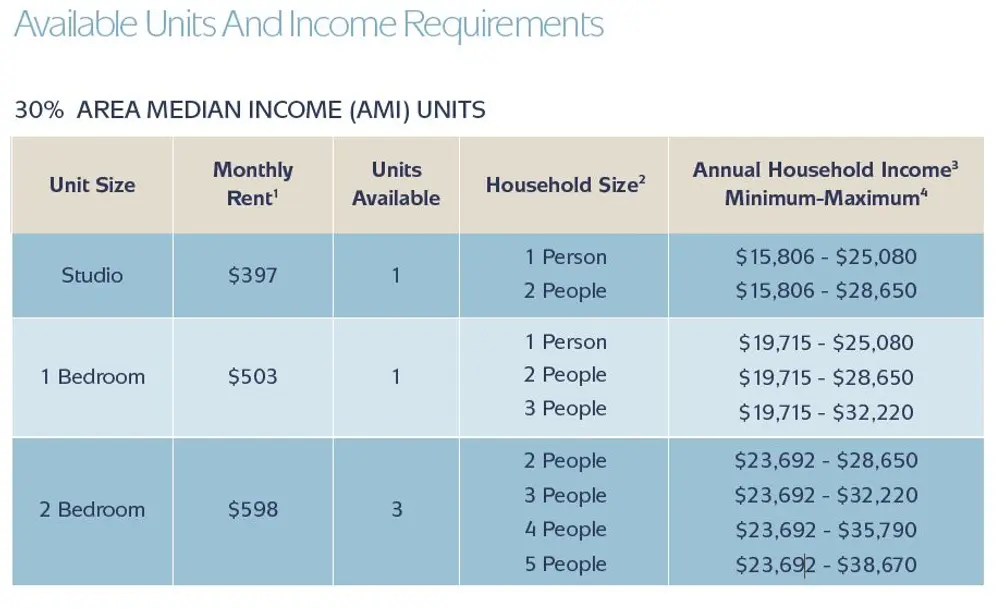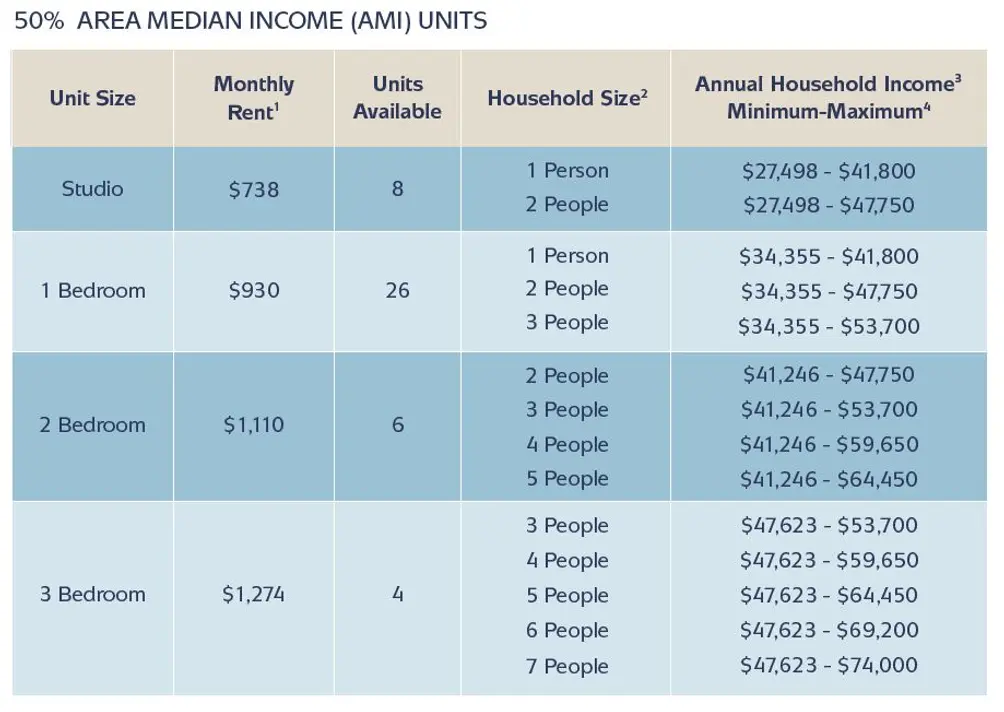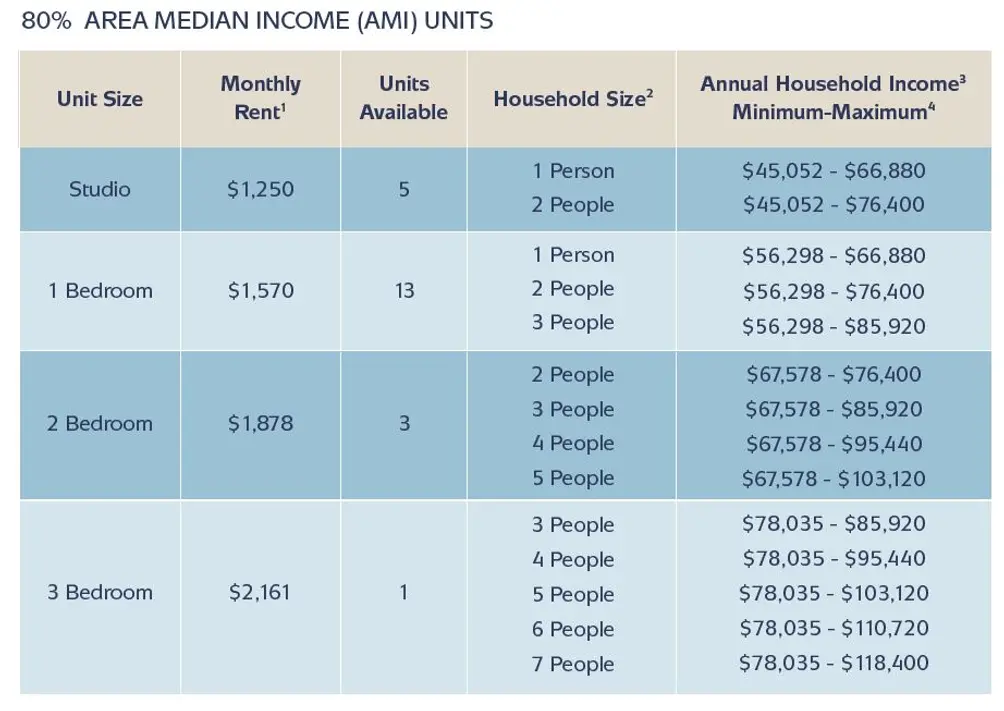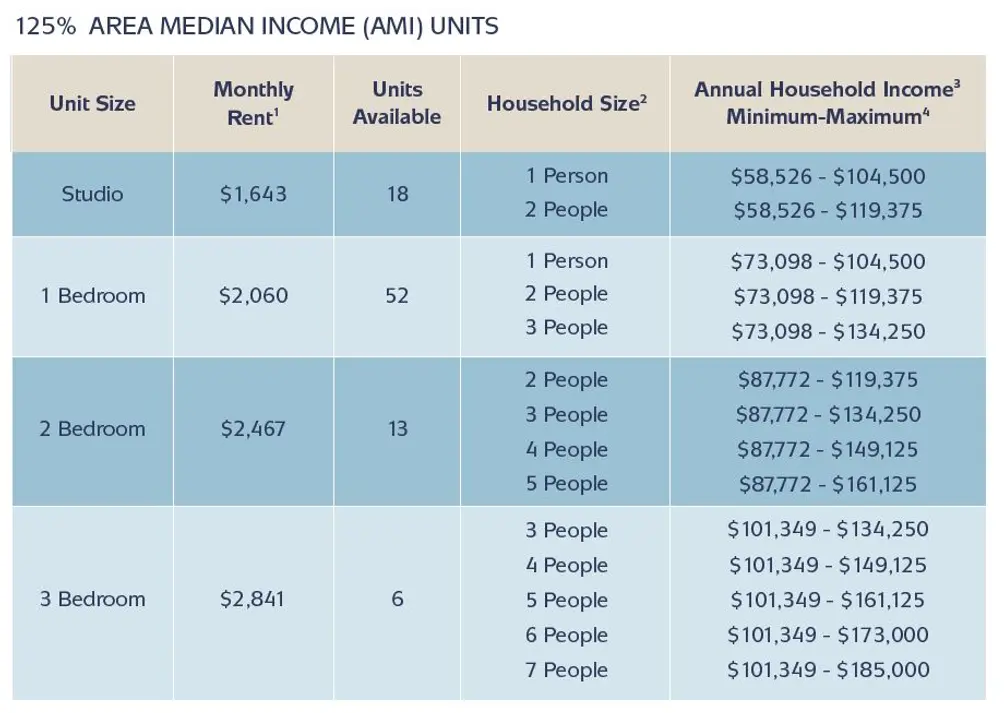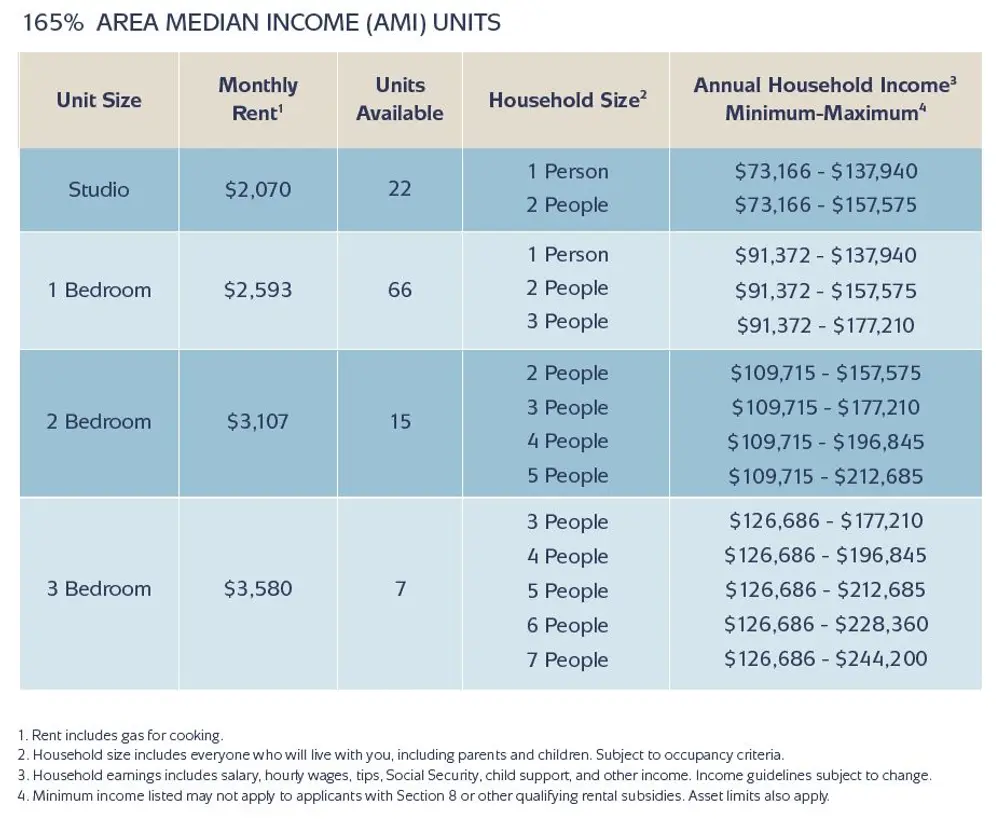 The first 270 affordable units up for grabs are studio to three-bedroom apartments with plank flooring, Silestone quartz countertops, energy-efficient stainless steel appliances, a gas range, and a dishwasher. Each of the buildings will have its own amenities which are focused on the health and fitness of residents. Spread across 50,000 square feet, resident bells and whistles will include several lounges and co-working spaces, a fitness center, a yoga and dance studio, a rooftop urban farm, a recreation room, a business center, a children's playroom, a senior center, and a full-time doorman and concierge. The pet-friendly buildings are smoke-free and come with air conditioning.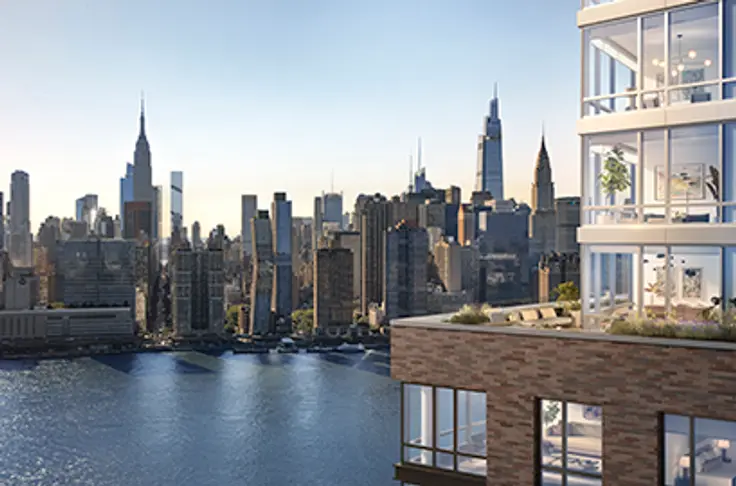 Enlarge Image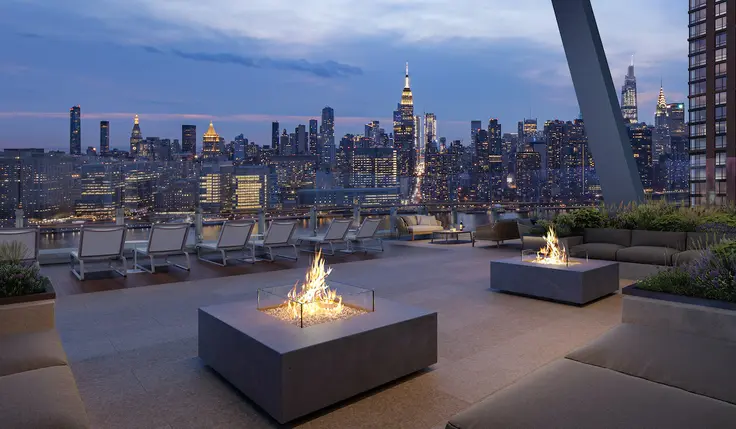 Enlarge Image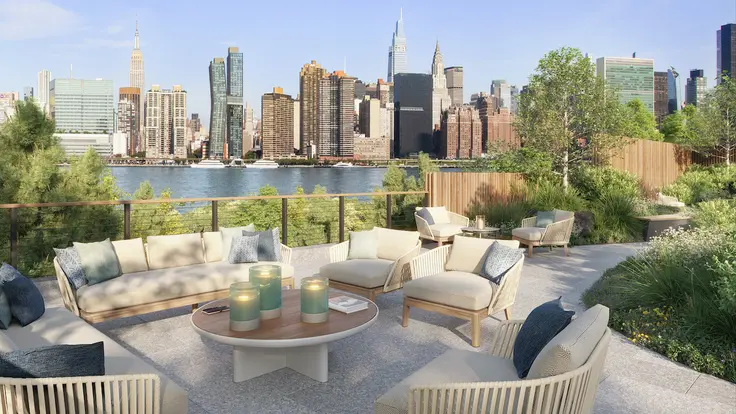 Enlarge Image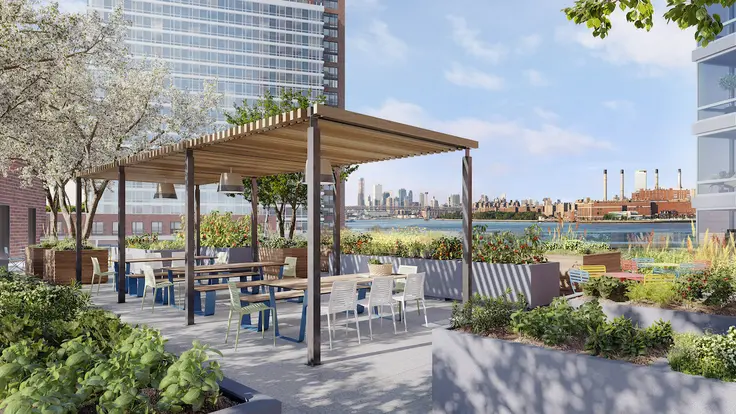 Enlarge Image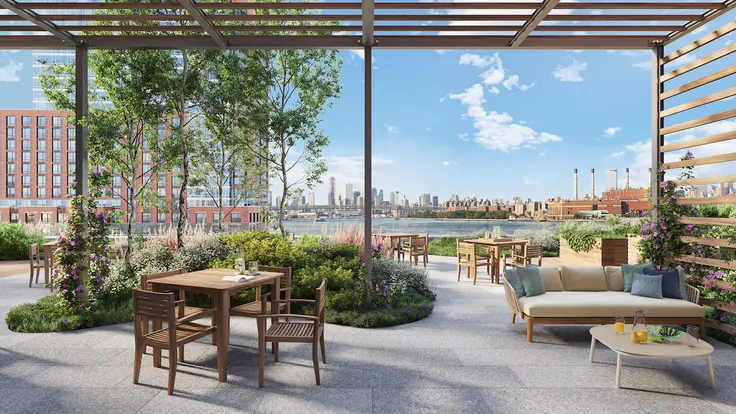 Enlarge Image
Enlarge Image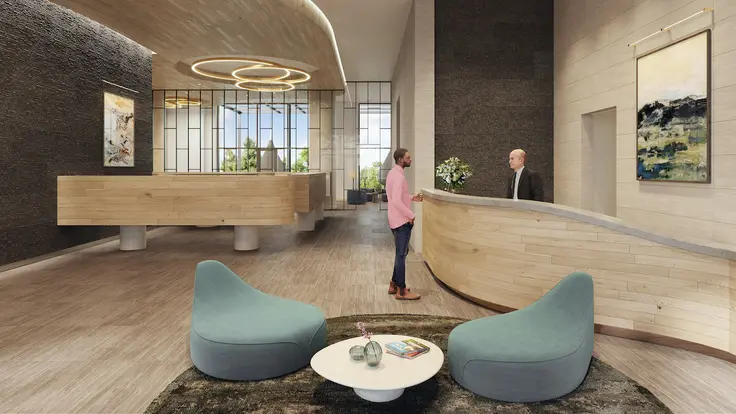 Enlarge Image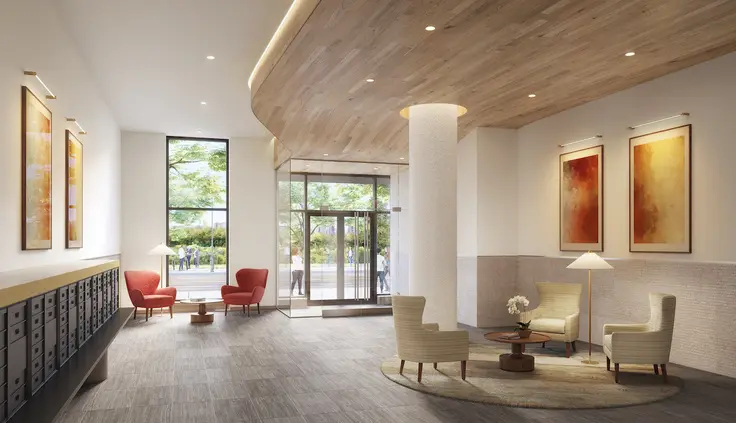 Enlarge Image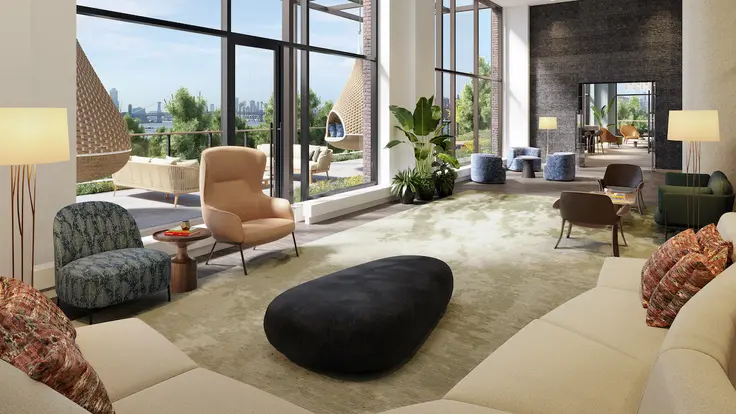 Enlarge Image
While many locals find contention with large/tall buildings, the scarcity of land around the city's business centers coupled with the immensity of the housing crisis leaves few other options besides dense housing solutions. Frankly, as long as the city remains a magnetic place to live to those far and wide, providing enough housing units for everyone is all but impossible. Public officials must tread carefully not to destroy aspects of the city that make it attractive in the first place. Nevertheless, every new unit provides someone a home and relieves a small bit of pressure on the housing market. Moreso, units in walkable, transit-rich communities offset suburbanization and reduce a household's detrimental effects relating to climate change.
Over the years, Gotham Organization has proved adept in delivering large numbers of below-market-rate units with noteworthy developments that include
Gotham West
,
The Ashland
, and the soon-to-come
550 Tenth Avenue
. Gotham is wasting no time on their next large mixed-income endeavor on the East River waterfront. Last week the company announced
Monitor Point
, an approximately 40-story complex to overlook the soon-to-be expanded Bushwick Inlet Park. Pending city and community approvals, the community will comprise 900 rental apartments, new retail, and commercial space to a burgeoning area at the cusp of Williamsburg and Greenpoint. The complex would also provide a new permanent home for the Greenpoint Monitor Museum. More information on Monitor Point can be found
here
.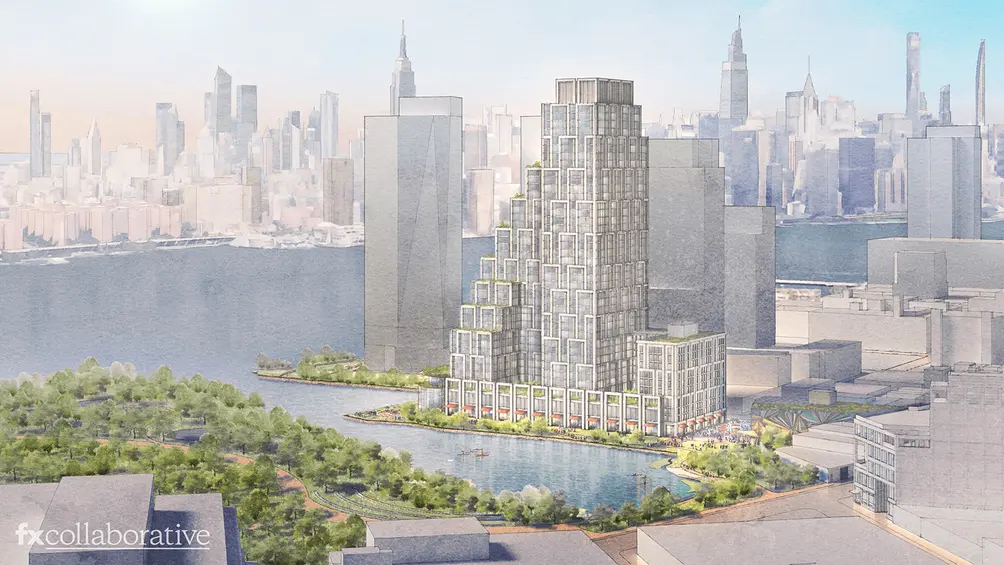 Additional Info About the Building