Size

Starting From

# avail

Last updated Feb 05, 2016
Size

Starting From

# avail

Last updated Feb 06, 2016
Size

Avg. Price

# Sold

Last updated Feb 06, 2016

You already saved this building to your portfolio.
We will email you when new apartments in this building become available.
x
Nearby Subway Stations
L

L

Bedford Av (at Bedford Ave and N 7th)

(0.40 miles)
The Edge, South Tower Overview
The eco-friendly Edge at 22 North 6th Street, located on the Williamsburg waterfront, offers simplexes, lofts, duplexes, triplexes and townhouses.
The Edge spans two full city blocks and with more than 1,000 units is one of the largest developments in New York City. Kitchens are equipped with Miele and Bosch appliances, white glass pantries and white quartz countertops and islands; master bathrooms feature deep soaking tubs.
Amenities include a glass-enclosed, indoor open-air pool with a heated floor, a movement studio, a fitness center, spa treatment rooms, a communal fire pit, a private outdoor terrace, screening rooms and a children's playroom.
22 North 6th Street is close to restaurants and retail shops, as well as popular nightlife spots. It is also convenient to public transportation, with ferry service to Manhattan less than a block away.
Carter Horsley's Review
of The Edge, South Tower, 22 North 6th Street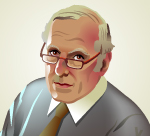 The Edge, South Tower, 22 North 6th Street Photo Gallery
Features & Amenities
Concierge
FT Doorman
Hi Rise
Post War
Basement Storage
Central AC
Full Service Garage
Garden
Health Club
Pool
Washer/Dryer in building
Elevator
Party Room
Children's Playroom
Lounge
Fitness Center
Rooftop Terrace
Pros
Handsome waterfront project
575 condos and 375 rentals
Concierge
Doorman
Health club with spa and pool
Lounge
Game room
Water taxi
Near East River Park
Spectacular views
East River pier
Garage
{ "key" : "AIzaSyAK5Tf6y5n2GnJE6QpQIZjqIZRp9AaL1tw", "lat": 40.7204763, "lng": -73.963231, "marker": { "icon": "https://img1.cityrealty.com/neo/i/w/amenities/base.png" } }
Apartments For sale AT 22 North 6th Street (7)
{{loadingText}}
Sort by:
{{sorting.title}}

✓

{{sorting.labelDesc}}

✓

{{sorting.labelAsc}}
First
Prev
{{page}}
Next
Last
Apartments For rent AT 22 North 6th Street (4)
{{loadingText}}
Sort by:
{{sorting.title}}

✓

{{sorting.labelDesc}}

✓

{{sorting.labelAsc}}
First
Prev
{{page}}
Next
Last
The Edge, South Tower, 22 North 6th Street Aerial Imagery
Popularity Stats
| | |
| --- | --- |
| 1 | #1 Most viewed condo in Brooklyn (past 30 days). |
Famous Residents at The Edge, South Tower, 22 North 6th Street
Pricing Comparison of Similar Buildings
The Edge, South Tower, 22 North 6th Street Featured In
Top Ten Lists:
CityRealty Indices:
The Edge, South Tower, 22 North 6th Street Alternate Addresses
22 n 6th st
34 North 6th Street
Featured New Developments
Contact Us
Schedule an appointment
You might also like
How Cityrealty can help you