The west blockfront on the Avenue of the Americas between 30th and 31st Street has been bought for $117,500,000 by Herald Square Development LLC, which is located at 95 Delancey Street.

According to Massey Knakal Realty Services, which assembled the site and was the broker in the transaction, the site has a six-story commercial office building at 855-7 Avenue of the Americas, three adjacent four-story commercial buildings at 859-865 Avenue of the Americas, a four-story commercial building at 867-873 Avenue of the Americas and a parking lot at 106-108 West 31st Street on the site, which measures 197 feet 6 inches by 188 feet 7 inches.

The combined buildable square footage is approximately 333,740 square feet, of which 247,000 square feet lies within a C6-4X zone and 86,740 square feet lies within a M1-6 zone. The property sold for $352.07 per buildable square foot, according to Robert Knakal, the chairman of Massey Knakal who exclusively represented the seller with partner Thomas Donovan, Chief Executive Officer John Ciraulo and broker David Kalish.

"Due to the flexible zoning, the project could potentially include retail, office, hotel and residential units," Mr. Kalish said, adding that "It was complicated and went through many iterations prior to consisting of the entire blockfront."

The property was purchased by a Manhattan investor looking to take advantage of the booming development market, according to the announcement by Massey Knakal.

Mr. Knakal told CityRealty.com that no details were available as to when the assemblage might be redeveloped and what configuration the development might take.

The site is at the northern end of the city's former "Flower District" in the 20's along the avenue that has witnessed significant redevelopment recently with high-rise apartment buildings, some of which do not occupy full blockfronts on the avenue.

There were two sellers in the assemblage: Habern Realty Company LLC of which Asher Bernstein is a manager; and the Lavin Group LLC of Manhasset, NY.

A six-story commercial building at 855 Avenue of the Americas was erected in 1949 and reclad a few years ago. It contains about 155,000-square feet of space.

The site is located in northern Chelsea and is now far from the Herald Square shopping district and the Penn Station/Madison Square Garden complex.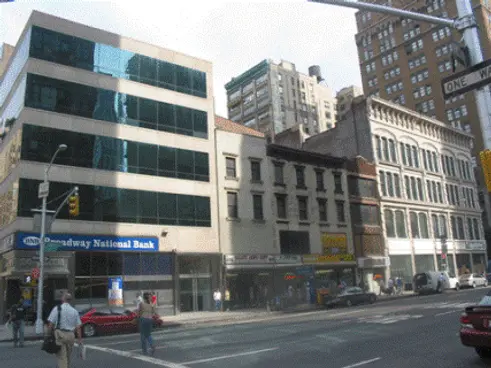 Additional Info About the Building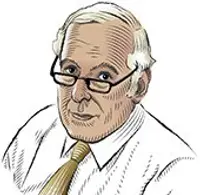 Architecture Critic
Carter Horsley
Since 1997, Carter B. Horsley has been the editorial director of CityRealty. He began his journalistic career at The New York Times in 1961 where he spent 26 years as a reporter specializing in real estate & architectural news. In 1987, he became the architecture critic and real estate editor of The New York Post.