Frank O. Gehry has redesigned the controversial Atlantic Yards project in Brooklyn for Forest City Ratner.

The new design, which was published in an article by Jonathan Sederstrom in today's edition of the Daily News, is shorter, more complex, and more sharply delineated than his prior design that seemed to be partially screened with sheaths.

The previous design was known as "Miss Brooklyn" and would have risen 620 feet. The new design is now referred to as B1 and is planned to rise 511 feet, in keeping with a plan announced last December to keep it shorter than the 512-foot-high former Williamsburgh Savings Bank tower that has been Brooklyn's most visible landmark for decades.

The new design is a much more coherent and cohesive scheme that resembles little metallic boxes staggeringly stacked and angled. The tower will now be exclusively offices rather than condominium apartments, the article said.

Mr. Sederstrom's article quoted Mr. Gehry as stating that "My enthusiasm for Atlantic Yards has grown and grown until arriving at our current design, which works better with the surrounding area than it ever had before." The tower, he continued, "has been slimmed down and has become more festive."

The article said that a red-and-pink, 340-foot-high tower will be completed first with 350 market-rate and affordable rental apartments.

The new renderings showed only three buildings while previous ones indicated 16.

Mr. Gehry, who designed the swirling metallic forms of the Solomon R. Guggenheim Museum in Bilbao to international acclaim in 1997, is also the architect for Forest City Ratner of a major mixed-use tower at 8 Spruce Street near City Hall in Lower Manhattan. Renderings of that project that were released more than a year ago indicated it would be clad in silver-colored facade with a great many setbacks, and rumors have abounded on the Internet recently that a revised design for that project, which is now starting to "come out of the ground," is anticipated shortly.

Earlier this year, Forest City Ratner indicated that it may not proceed all at once with its ambitious plans for the 22-acred Atlantic Yards that included an arena for The New Jersey Nets, a basketball team, several thousand apartments and some commercial buildings and that it may initially only start on the arena. In an op-ed article in yesterday's Daily News, however, Bruce Ratner maintained that "the project is moving ahead in its entirety."

An article by Rich Calder in today's edition of The New York Post showed a "worst-case scenario" rendering of how the Atlantic Yards project could look - and remain for many years - should the developer continue facing massive delays."

The rendering, showing an arena and "temporary" parking lots, was prepared for the Municipal Art Society by "a prominent architecture team - that wishes to remain anonymous - to dramatize the impact on the project on the surrounding neighborhood and to bet the state to rethink its approval."

The article quoted Kent Barwick, the president of the Municipal Art Society, as stating that "we're concerned that, because the project can only be built when the market is ready, the area will be blighted with parking and vacant lots until then."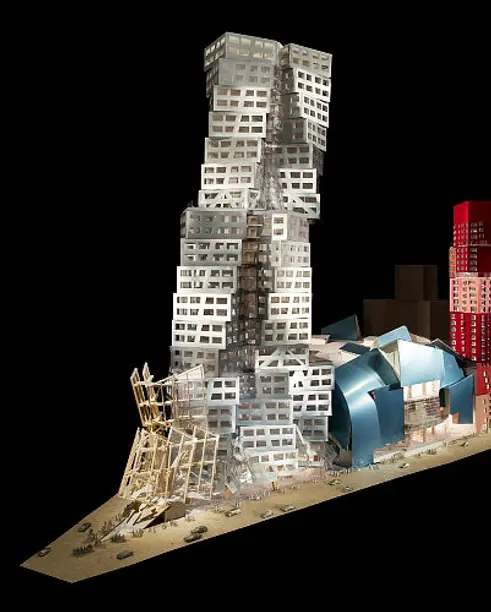 Additional Info About the Building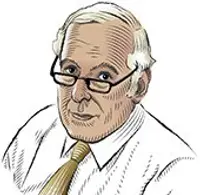 Architecture Critic
Carter Horsley
Since 1997, Carter B. Horsley has been the editorial director of CityRealty. He began his journalistic career at The New York Times in 1961 where he spent 26 years as a reporter specializing in real estate & architectural news. In 1987, he became the architecture critic and real estate editor of The New York Post.