The City Planning Commission last month approved several zoning applications for the redevelopment of 44th and 45th Streets, Eleventh Avenue and a line 125 west of Tenth Avenue.

The development is known as Studio City and is a project of the Gotham Organization, which is headed by Joel Picket.

It is planned to contain about 1,350 apartments of which at least 600 would be affordable to low- and moderate-income families, a new 630-seat public school that would be constructed by the School Construction Authority, 10,800 square feet of retail space, and parking for up to 204 cars.

The approvals included a special permit to develop over a railroad right-of-way.

The site is now occupied by the 276-seat PS 51, a two-story stable for carriage horses, a vacant, one-story, 10,000-square-foot warehouse, a 13,000-square-foot public parking lot, and a 60,000-square-foot, 300-space public parking lot.

The site had not been zoned for residential uses.

In addition to the new school, the project calls for several residential buildings of varying heights including a tower on Eleventh Avenue, a mid-block building and the "railroad-cut" buildings. The Eleventh Avenue tower would consist of a 31-story tower with a C-shaped, 7-story base. It would contain 80 percent market-rate apartments and 20 percent affordable units.

The mid-block building would have a 14-story tower setback over a nine-story street wall on 45th Street and a seven-story street wall on 44th Street. All of its units would be affordable and all of the units in the converted former PS 51 building on the site would be market-rate.

The "railroad-cut" buildings would rise 14-stories on a platform and would contain affordable apartments.

The project will contain 28,596 square feet of open space, about 3,600 more than required.

In 2001, the commission approved a "Studio City" television studio production facility with 700,000 square feet on the site, but it was not built.

The new zoning for the site was unanimously approved by Community Board 4 October 7, 2009.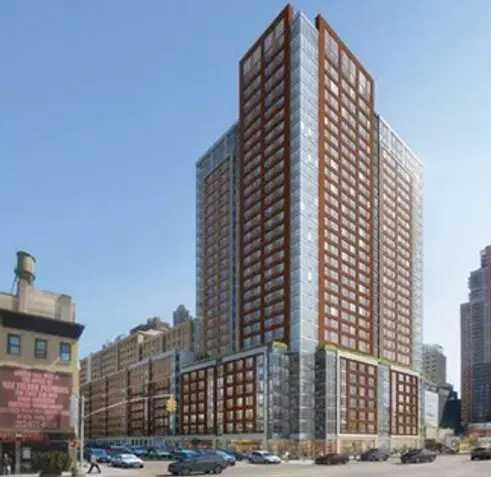 Additional Info About the Building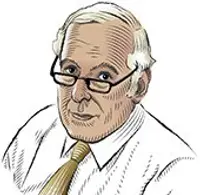 Architecture Critic
Carter Horsley
Since 1997, Carter B. Horsley has been the editorial director of CityRealty. He began his journalistic career at The New York Times in 1961 where he spent 26 years as a reporter specializing in real estate & architectural news. In 1987, he became the architecture critic and real estate editor of The New York Post.