The state organization Empire State Development has
announced
a 412,105-square-foot, mixed-use development at
121 West 125th Street
. The 17-story building, which will rise at the center of Harlem's financial, cultural, and retail hub, comes from a collaboration of private, public, and state organizations, and will feature a diverse program of commercial, cultural, and non-profit office space, plus 171 affordable housing units and the city's first civil rights museum.
On July 15th, Governor Cuomo signed Measure S4688-A/A6865-A, a specifically targeted piece of legislation to allow the project to "authorize the transfer of state property in New York City to Empire State Development for National Urban League headquarters, Urban Civil Rights Museum and affordable housing." The move holds special significance for Harlem and the city as a whole. The National Urban League (NUL), founded in 1910 in Harlem, will own the building and hold a 99-year lease for the land. The League played a crucial role in the Civil Rights movement, worked with civic leaders such as Dr. Martin Luther King, Jr., and remains the oldest and largest community-based organization in the United States.
The Urban Civil Rights Experience Museum, part of the NUL package, will become the first civil rights museum in a city that was crucial in the long-running movement. The complex will also provide below-market space for 100 Black Men, Inc. and Jazzmobile, two Harlem-based nonprofit organizations, around 90,000 square feet of Class A office space, and approximately 90,000 square feet of retail. The commercial component, which totals 195,193 square feet as per the NYC DOB filing, will boost Harlem's compact yet important business district. Apartments will be serviced with a separate entrance at West 126th Street, on a quiet residential block.
The project is being brought to life by
L+M Development Partners
, an organization with a lengthy portfolio that spans both high-end, market-rate condos, such as the Art Deco-inspired skyscraper in progress at
25 Park Row
, as well as numerous restoration and ground-up affordable housing projects, including the recently-constructed
Lexington Gardens II
in East Harlem. The architect,
Beyer Blinder Belle
, has previously collaborated with L+M on developments such as the multi-building
Essex Crossing
complex on the Lower East Side.
The proposal at 121 West 125th Street replaces a dilapidated, multi-story garage that marred the street with a windowless brick wall, with ground-level retail that struggled to stay in business even as street vendors thrived on the busy sidewalk outside. The diverse mixed-use program, which will ensure round-the-clock pedestrian presence, compares with the
Caton Flats
development recently announced in Flatbush, with a similar community-driven program of cultural space and affordable housing.
Additional Info About the Building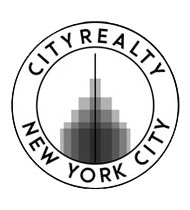 Content & Research Manager
Vitali Ogorodnikov