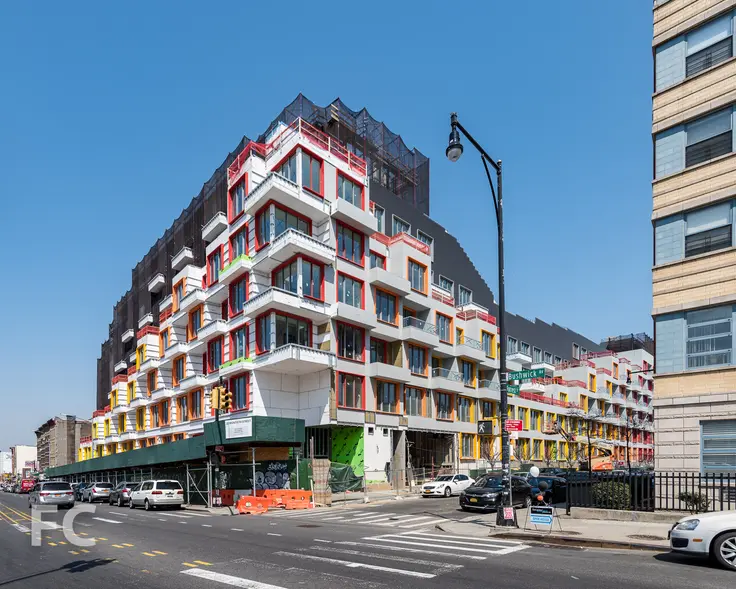 Last month, the ODA-designed
Evergreen Gardens
at 123 Melrose Street
launched an affordable housing lottery
for 183 of its units, and now, New Yorkers will get another chance to live within the blocks of Bushwick's former Rheingold Brewery with the launch of
10 Montieth Street's
own
lottery
(PDF). The distinct O-shaped project, also designed by ODA, is offering up 100 of its 392 units to those earning 60 percent of the area median income, or between $33,189 to $62,580 annually.
The monthly rent is slightly less than that of 123 Melrose – there are 32 studio units for $913/month, 54 one-bedroom units for $980/month, and 14 two-bedroom units asking $1,183/month.
Qualifying New Yorkers have
until June 18, 2018
to apply via
NYC Housing Connect
for the new affordable units and of course, questions regarding this offer must be referred to NYC's Housing Connect department by dialing 311.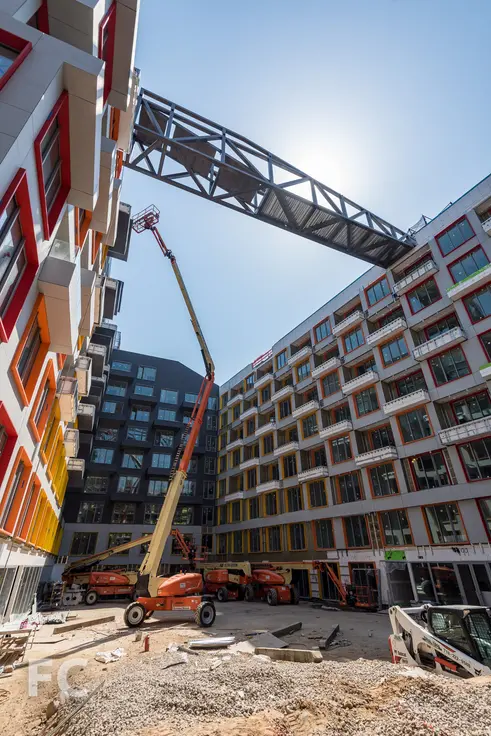 The 7-story building, which spans an entire block, will offer stellar amenities (additional fees apply), including a climbing wall, squash court, sauna, game room, children's playroom, art studios, screening room, salons, yoga/dance studios, sun decks, outdoor grill stations, and a beautiful central courtyard, which landed the #4 spot on our list of NYC's
Top 10 Best Courtyards
.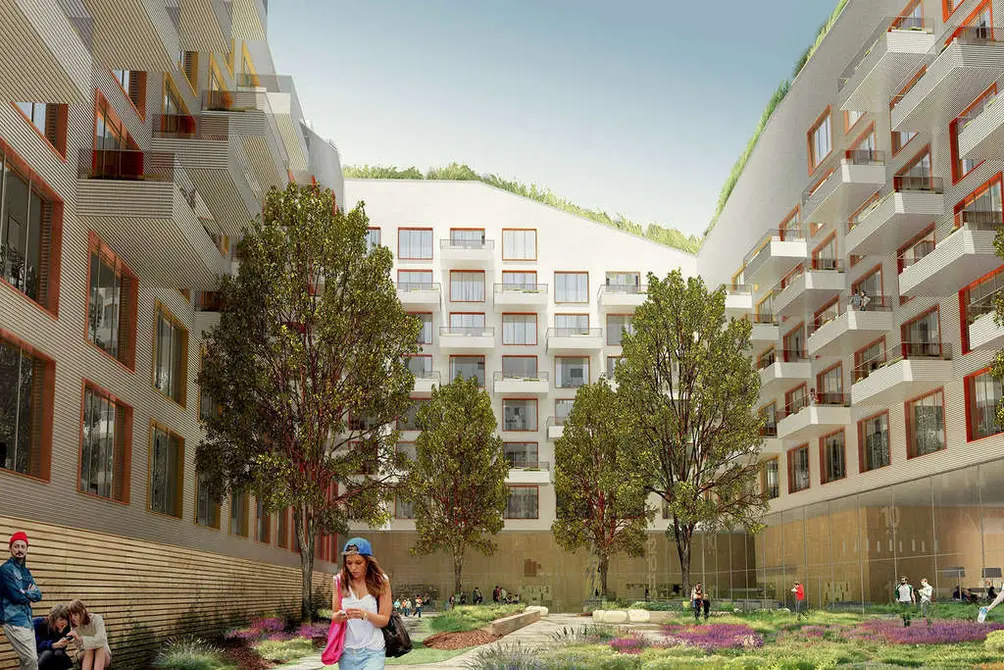 The Rabsky group purchased the site for $53M back in 2014. Construction will be completed later this year.
Additional Info About the Building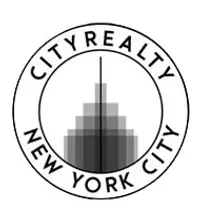 Content Specialist
Sandra Herrera
Sandra Herrera is a writer, editor, and graphic designer based in Brooklyn, NY.