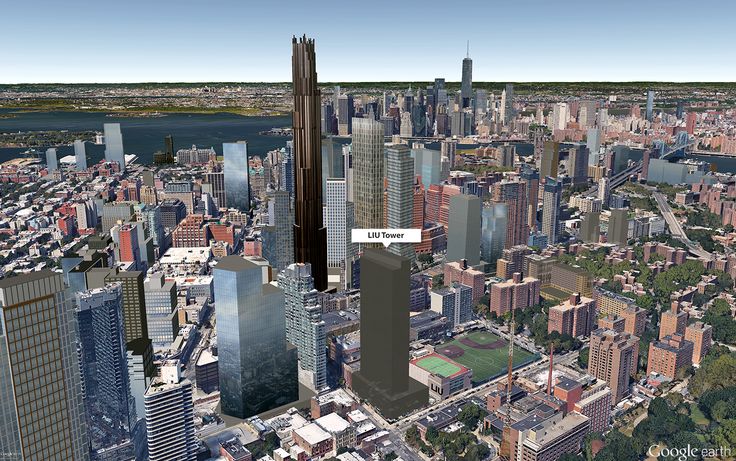 Yesterday,
building permits
were filed to build a 34-floor residential tower on Downtown Brooklyn's Long Island University campus. The 11-acre campus sprawls across a superblock bounded by Flatbush Avenue Ext., Dekalb Avenue, Ashland Place, and Willoughby Street. The permit was filed under the campus' primary address of
61 Dekalb Avenue
, thus making it difficult to pinpoint the exact location of the proposed tower.
The most obvious development site is the large parking lot at the corner of Ashland Place and Dekalb Avenue. Some supporting evidence may be that a separate, but
related permit
was filed at the site to construct a two-story, 534-car garage with offices on the first floor and an athletic playing field on the roof. Presumably, the proposed garage would replace the removed spots from the current lot, and the building would adjoin a recently-built athletic center with a track and tennis courts on its roof.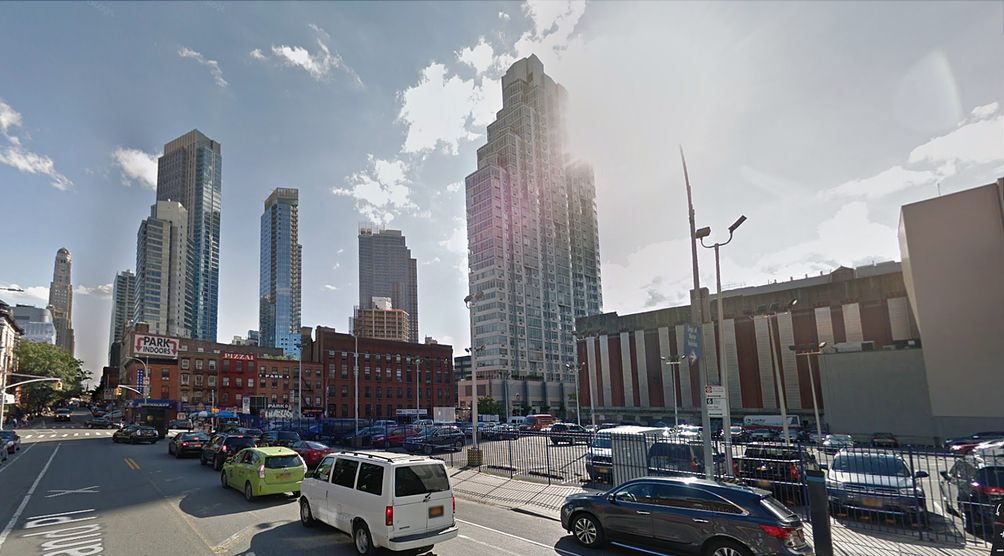 The residential permit shows that
Perkins Eastman Architects
are the applicants of record. The building will span 370,960 zoning square feet of residential floor area, making for an average apartment size of 800 square feet. The
floor schedule
shows amenities will include bicycle parking, lounges, an exercise room, yoga room, kid's room, and a common terrace on the 22nd floor. Also listed is a ground floor loading dock and a "residential spectator's area" spanning the second floor.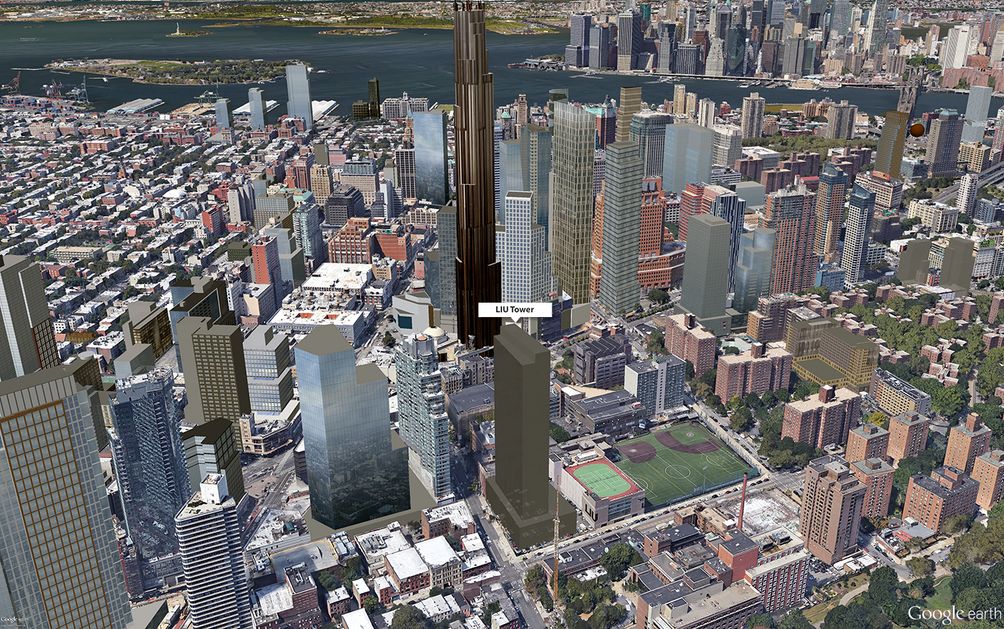 The property owner is simply listed as Long Island University, but given their inexperience developing high-rise residential towers, it is likely that a separate developer is bringing the project to fruition. In 2015, the university announced that the nearby
Paramount Theater will be restored
through a lease to Paramount Events Center, a partnership headed by Barclays Center developer Bruce Ratner, Barclays Center CEO Brett Yormark, and Onexim Sports and Entertainment. Forest City Ratner (now
Forest City Realty Trust
) developed
DKLB BKLN at 80 Dekalb Avenue
in 2010, located directly across from LIU.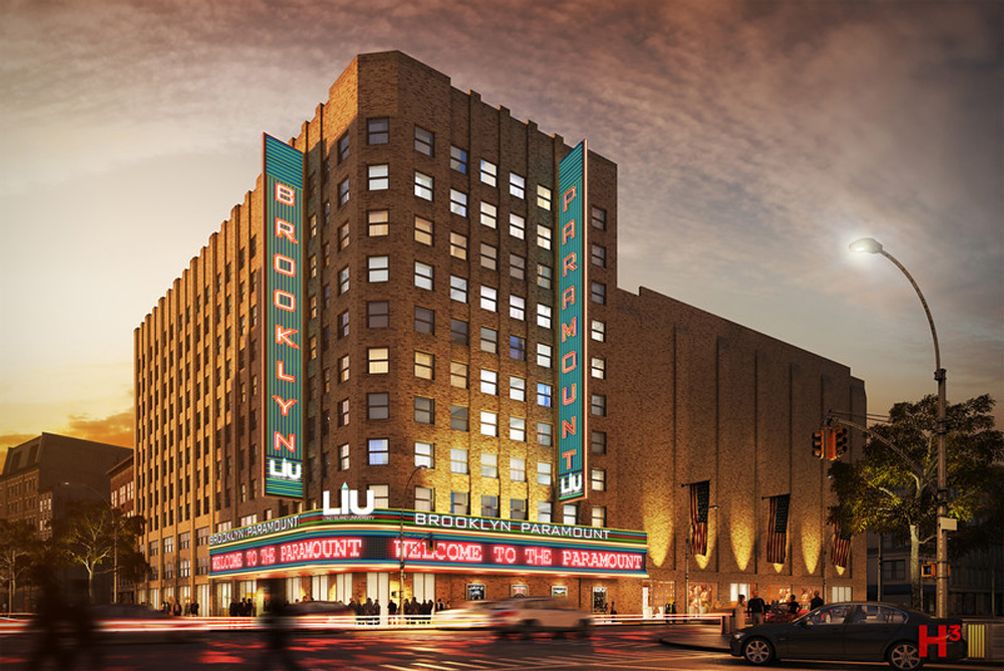 Additional Info About the Building
Get the latest updates!
Before you leave,
sign up for insider access
to the latest listings.
It's 100% free!