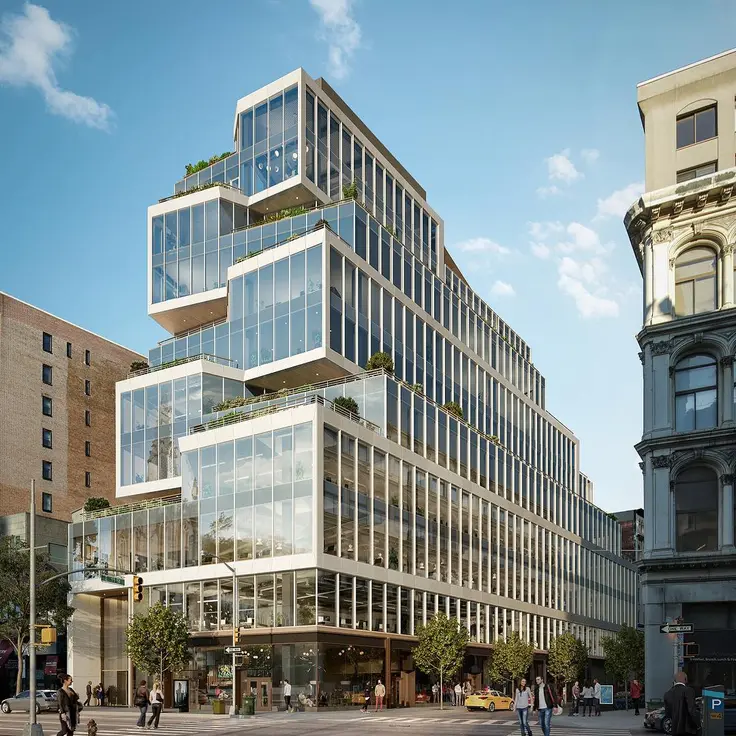 The
Greenwich Village
stretch of Broadway south of Union Square is noted for Grace Church and stately pre-war loft buildings, as well as minimal, if not outright drab, post-war additions. Fortunately, albeit to the
ire of 'preservationists'
, the heterogenous streetscapes of the area are being infused with creative, first-class architecture that reflects the 21st century.
Across from James Renwick, Jr.'s magnificent Grace Church, a new 12-story office building at
799 Broadway
is being developed by Normandy Real Estate Partners and Columbia Property trust. The project architects,
Perkins and Will
, designed a zig-zagging structure with stratified layers, which will both animate the streetscape and reinvigorate the local office market with top-of-the-line Class A space. CityRealty's mid-January 2020 check-in revealed foundation work has finished and the concrete superstructure is already three floors above street level.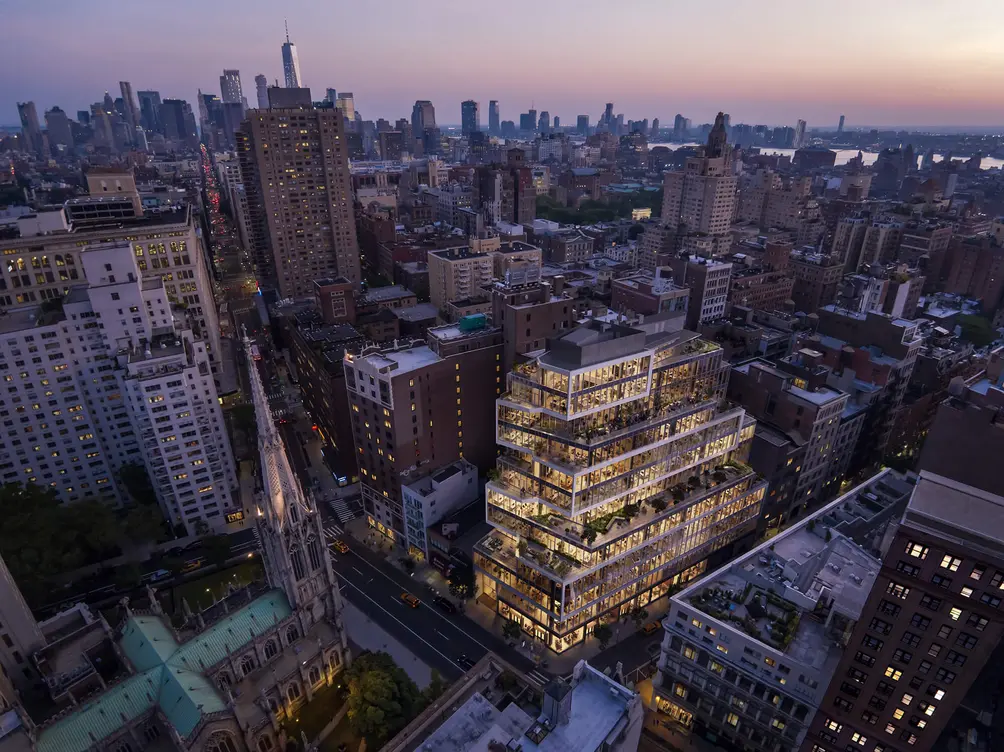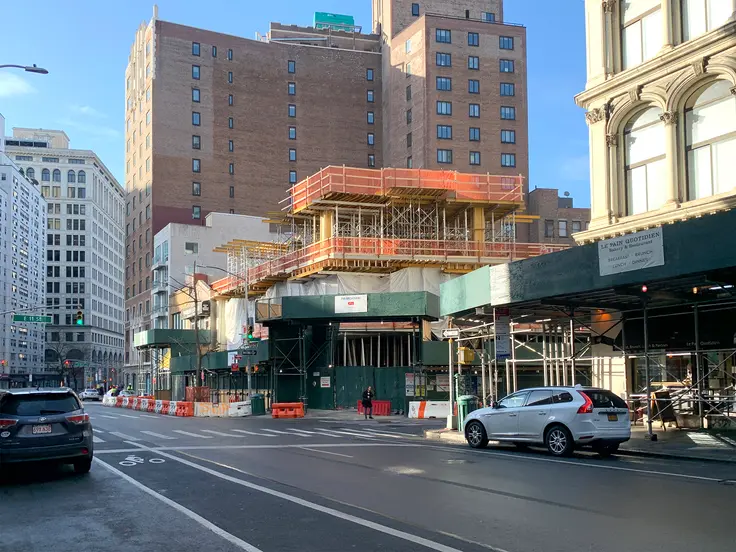 Enlarge Image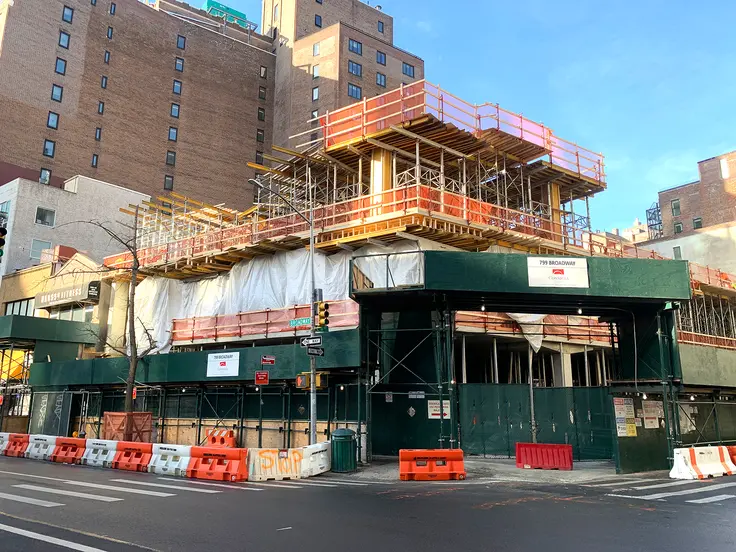 Enlarge Image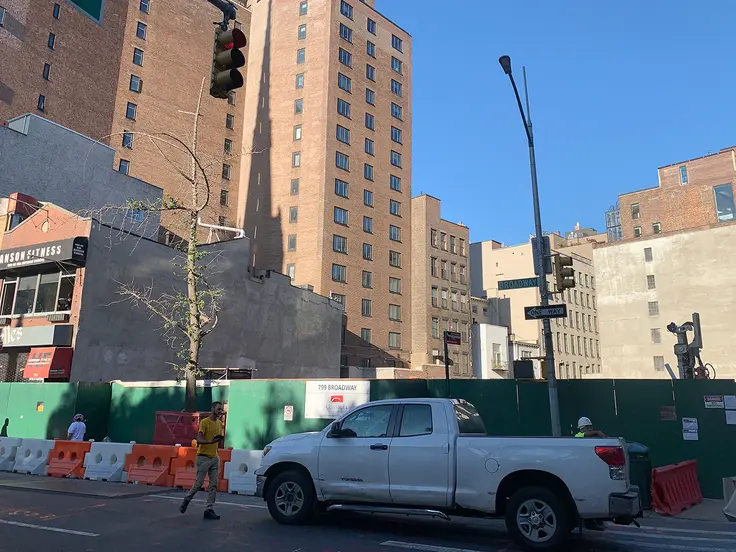 Enlarge Image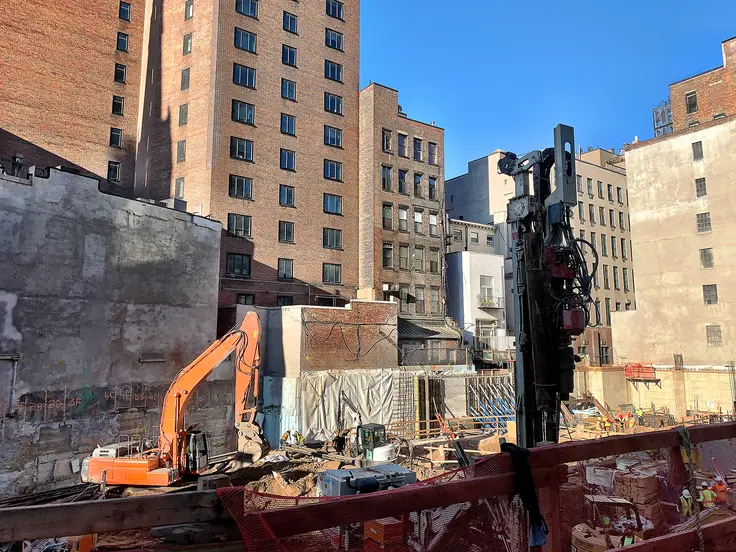 Enlarge Image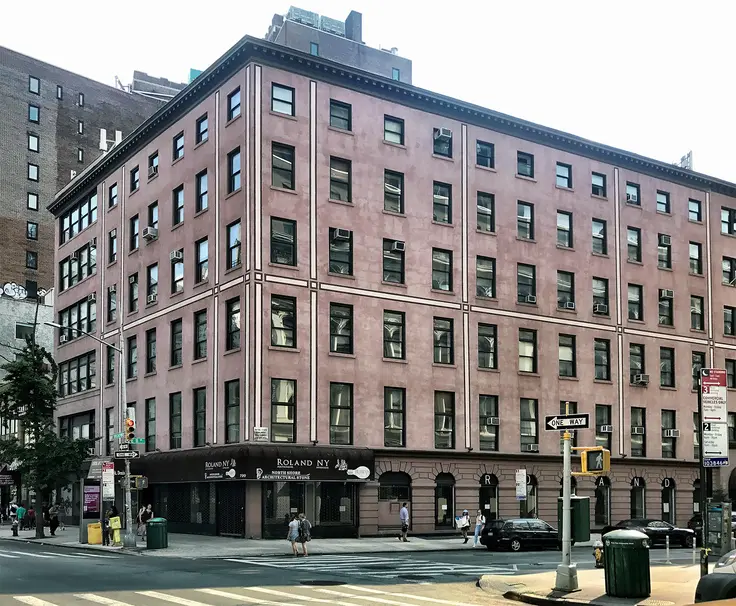 Enlarge Image
Recently published renderings and the
official website
show space well-tuned into current in-demand office perks, such as large floor plates, tall ceilings, floor-to-ceiling windows, greenery, and ample indoor and outdoor shared space that allows employees to strategize, socialize, and unwind after the daily grind with a game of pool or a session in an open-air lounge with skyline views. The 168,645-square-foot structure will feature retail on the ground and sub-grade levels, with offices above.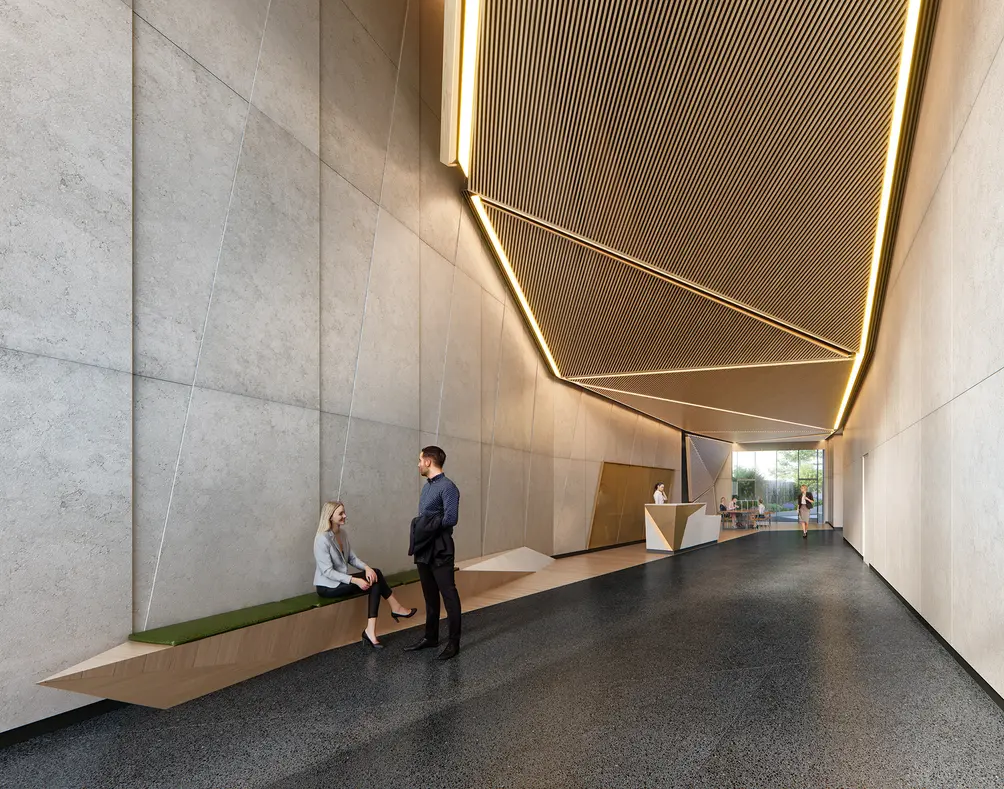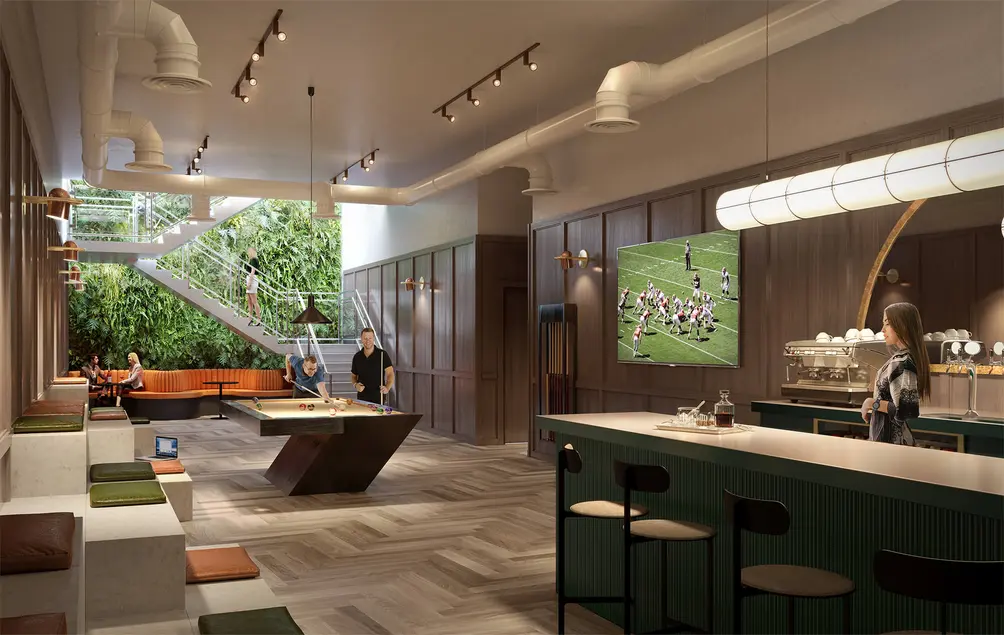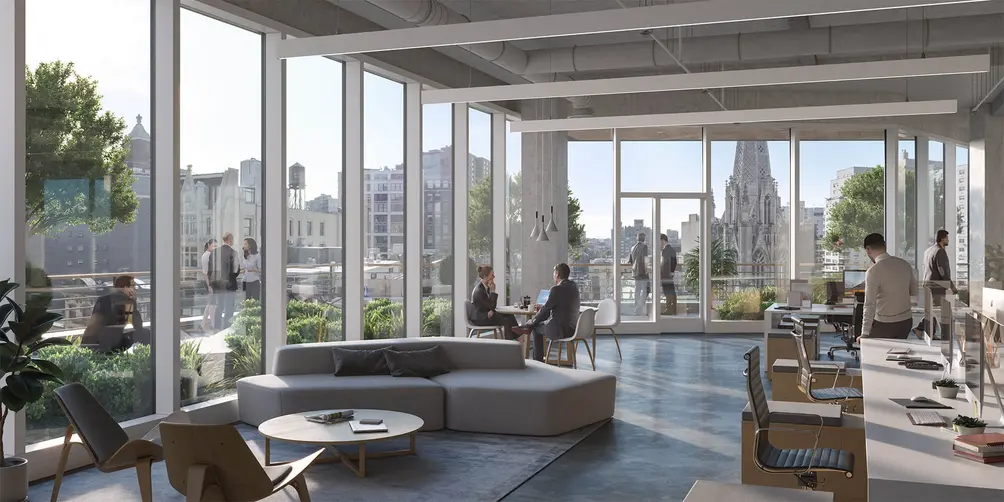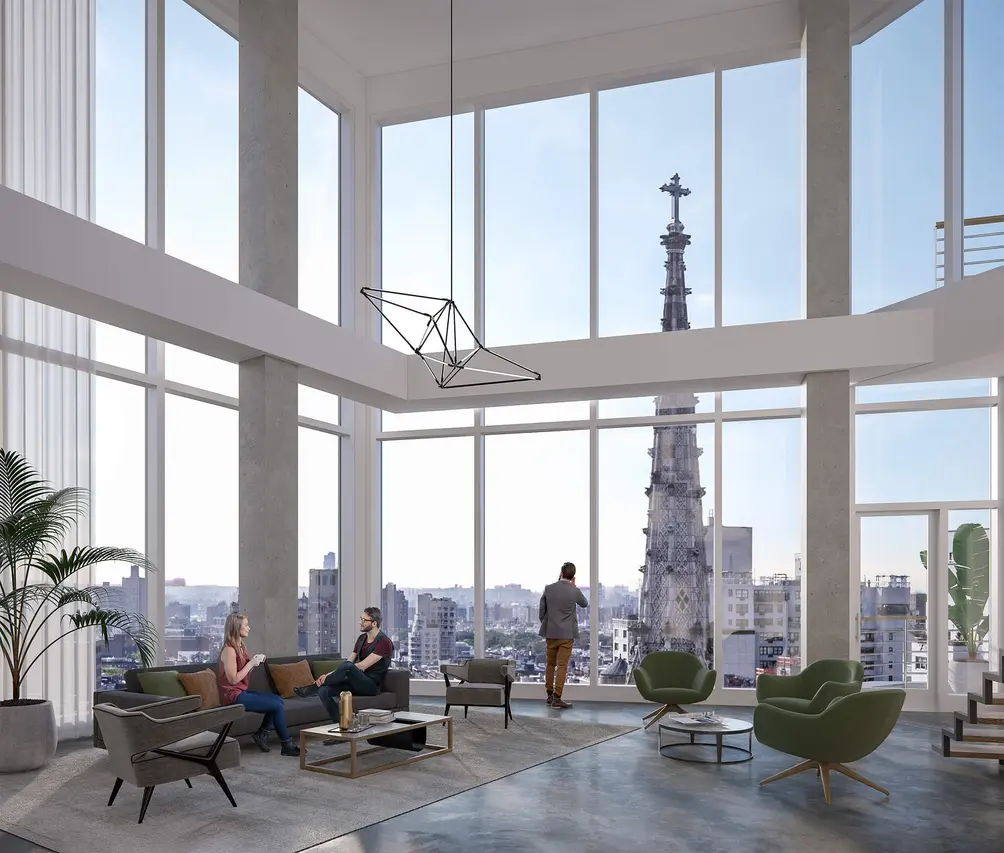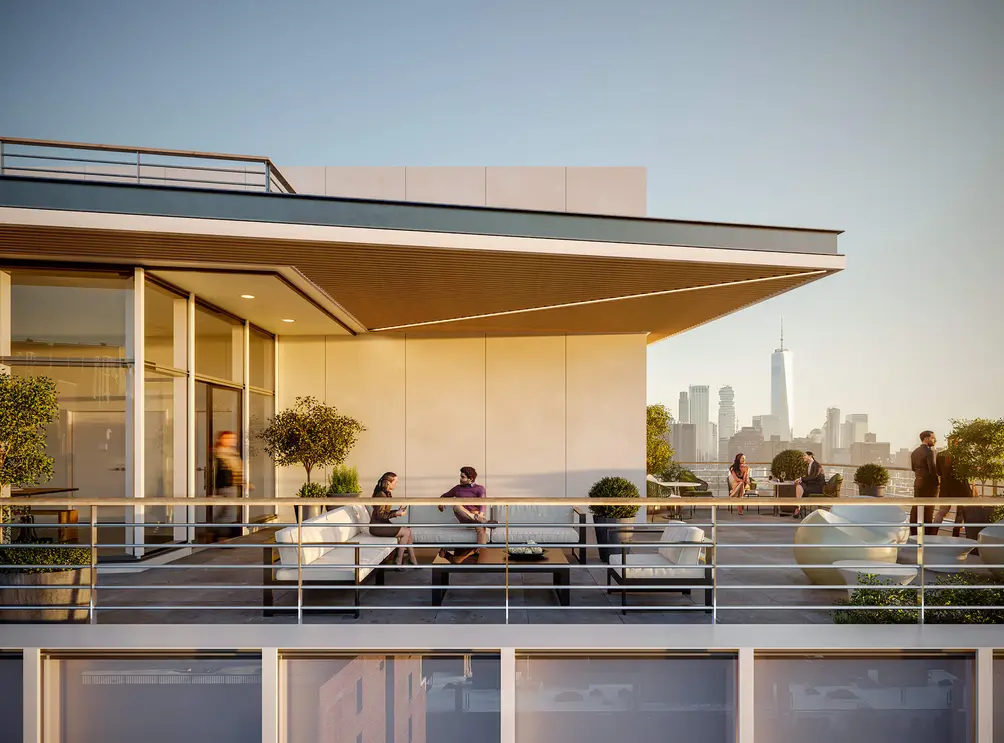 The dramatic, playful structure shifts, slices, and cantilevers in layers that visually soften the building bulk, add vigor and whimsy to the stately Broadway canyon, and create ample outdoor space. However, despite its audacious appearance, the design is surprisingly respectful of its context.
Although the site has no directly-specified height limit, 799 Broadway will rise only around 200 feet tall, well below the zoning envelope boundary, to a height comparable to neighboring high-rises, such as the 21-story Stewart House half a block south. Notably, the height will register well below the 230-foot spire of landmarked Grace Church across the street, to which 799 Broadway lends extra breathing room through setbacked upper floors. The splendid white-marble church, erected in 1847, was the first major commission for architect James Renwick Jr, a twenty-something prodigy that would go on to design the St. Patrick's Cathedral in the coming years. The dynamic angles of 799 Broadway will harmonize with Grace Church's curving window tracery, a flame-like feature that categorizes the church's style as Flamboyant Gothic.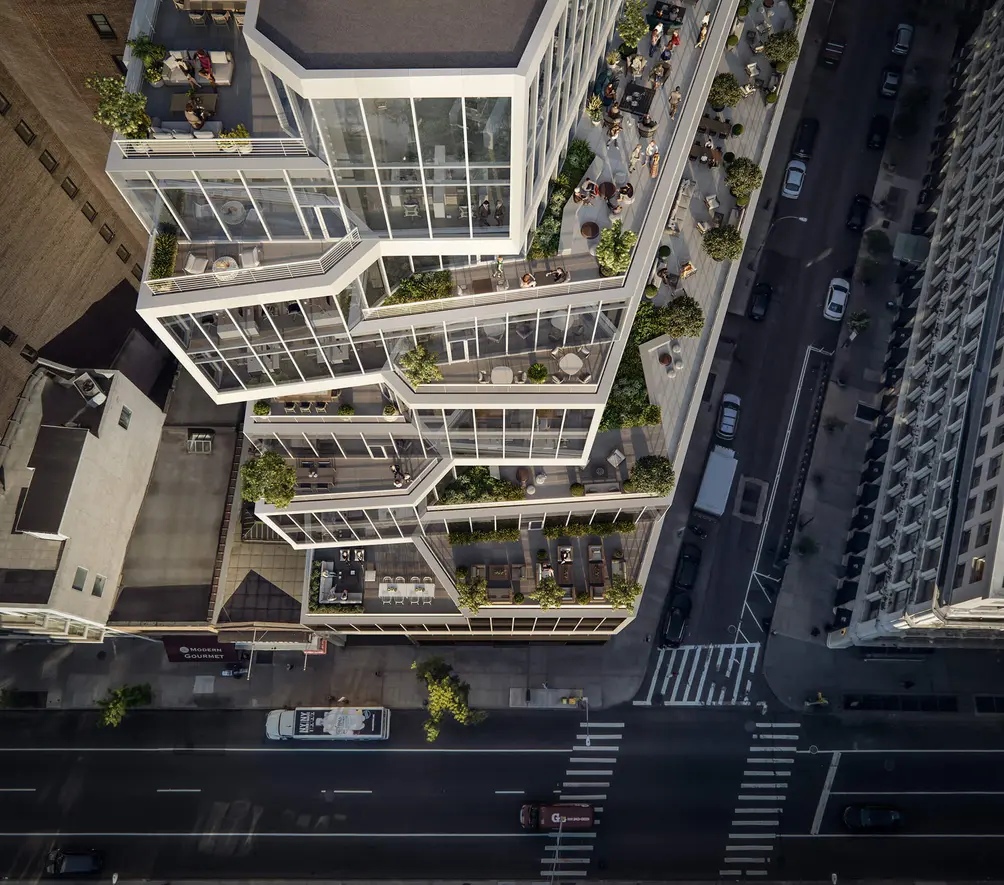 799 Broadway replaces the former
St. Denis Hotel,
also designed by Renwick Jr. and erected by the Renwick family in 1853, a few years after the church. At the time, the hotel sported an opulent facade with ornate string courses, window moldings, and cornice finials. Unfortunately, over the years the hotel was converted to low-rent offices, stripped of all decoration and reduced to a stucco-plastered shell of its former self, leaving nothing truly worthy of preservation by the time of the structure's recent demolition. By contrast, the new office building will breathe new life into the neighborhood's urban fabric, adding a fresh layer to the neighborhood's storied architectural strata.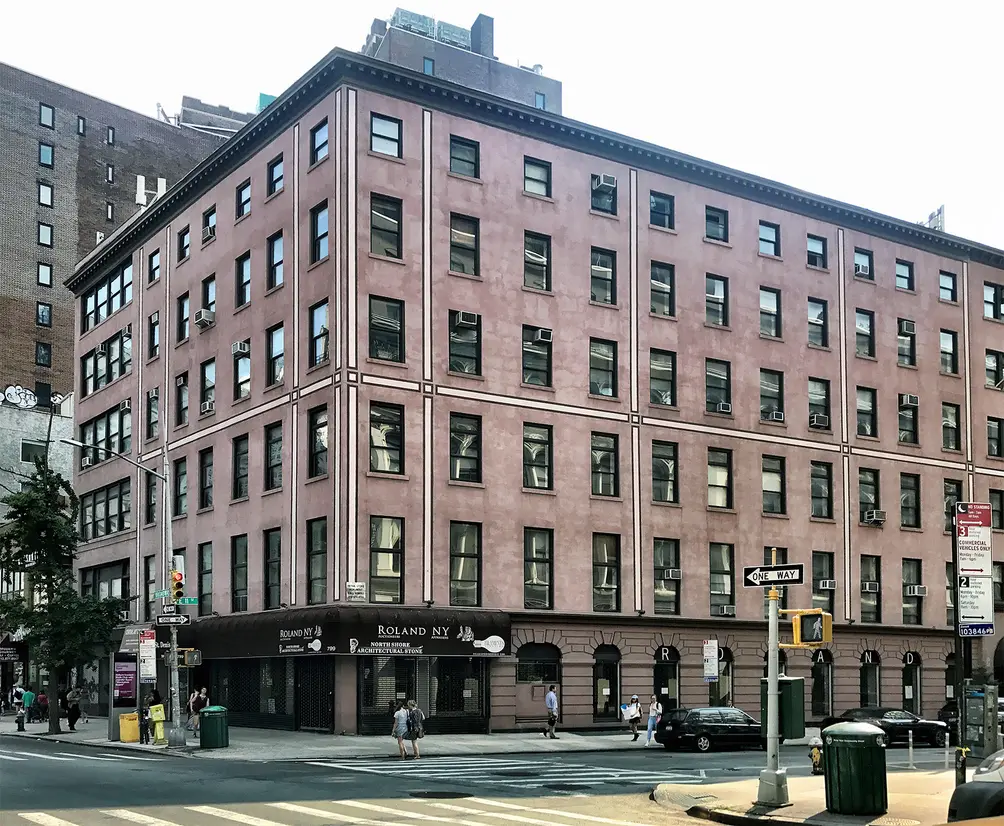 Additional Info About the Building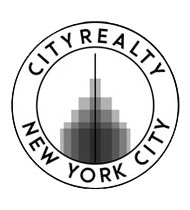 Content & Research Manager
Vitali Ogorodnikov